(Last Updated On: June 4, 2021)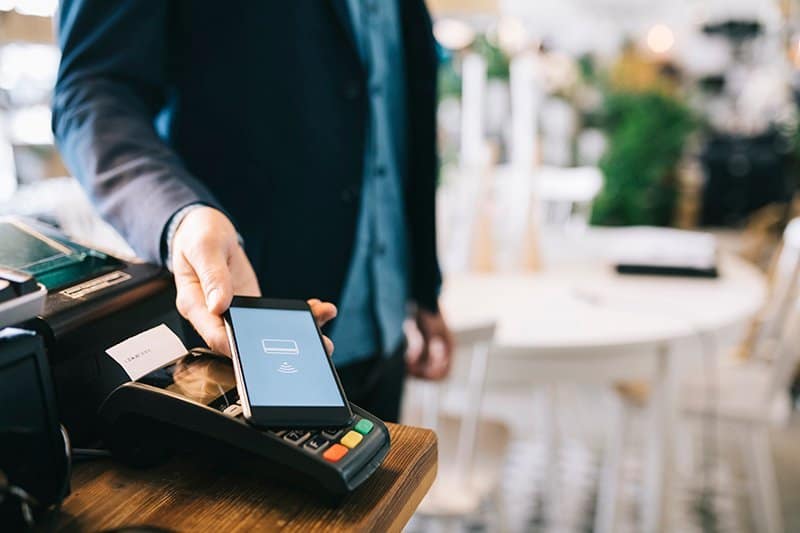 For a country club, engaging member services is what propels business growth. Gaining a competitive edge means you need a comprehensive set of tools that address membership management, inventory controls, and event scheduling. A country club POS system is technology that will enhance the guest experience and drive sales.
The average industry growth of the golf course and country club market in the past five years has been just .5%. This indicates that members are tougher to sign up. The biggest reported long-term challenge is broadening sports appeal (like golf) to new players. Consumer retention is something that needs to be addressed.
Other challenges a country club business faces include real-time inventory management, staff supervision, and event scheduling. There needs to be a way to bridge the gap between online member services to in-house operations.
The best country club POS system will have an in-depth program for membership management. It should enable a business to run critical reporting in real-time and empower guests to handle their own reservations and events. The platform will facilitate front and back of house communication while overseeing staff schedules and inventory levels.
Other important features include a variety of payment options, member accounts, and digital marketing programs.
We've done the homework for you and compiled a list of the best country club POS systems on the web today. Check them out:

The Top Four Country Club POS Systems
When you're ready to elevate your club and establish a competitive business, consider these popular platforms:
AccuPOS – The POS Platform for Powerful Integrations
Bevo POS – The POS System for Easy Navigation
ClubTec – The Best POS System for Inventory Control
Wild Apricot – The Top POS Program for Member Management
Comparing The Top 4 Country Club POS Systems
| POS System | Software Costs | Other Costs | Key Feature |
| --- | --- | --- | --- |
| | $795 as a one-time fee | Unlimited support starts at $64/month | Third-party integrations for everything from accounting to payroll and real-time inventory management. |
| | $49.99/month per register for the Bevo Package | $99.99/month per register for the Bevo Bundle (includes analytics, online ordering, and customer loyalty) | Several sets of dashboards to monitor analytics in real-time and automate processes for staff, sales, and inventory. |
| | Pricing is quote-based | Additional cost for services like report writing, training, backup, and project management | Food, beverage, and retail inventory features with real-time notifications and detailed reporting. |
| | Monthly – Free for up to 50 contacts, $40/month for 100, $50 for 250, and so on | Save 10% when you pre pay for a year and 15% when you pre pay for two years | Feature-rich member management program with application process, renewals, and extensive member database. |

1. AccuPOS – The POS Platform for Powerful Integrations

AccuPOS calls itself the most advanced point of sale platform for clubs and memberships and boasts a #1-rated system. They make sales processing simple and provide features for the best member services possible.
They believe that happy guests equate to loyal members and integrate with third-party platforms that include everything from consumer loyalty to accounting and payroll. Key tools to keep an eye out for include:
Mobile Optimization
There is unlimited access to all system features from anywhere on the planet. Additionally, there are a variety of options for compatibility with your existing platforms, regardless if you use an Android POS tablet or mobile phone. The brand is always running system upgrades to offer one of the highest levels of hardware compatibility on the market.
Since the program operates on any tablet or mobile device, transactions can be run on the green, next to a table, in the spa, at the bar, or even on the tennis court. This level of mobile optimization increases sales, leverages upsells, and enhances customer satisfaction.
Enterprise-level Security
A unique feature that AccuPOS offers is the ability to lock your system into "kiosk mode." This will disable all features of the tablet and phone that are not related to the provision of the POS service. This allows you to hand off equipment to staff with different levels of access based on roles and permissions.
The platform also encrypts all sensitive customer data you store in the system. Members never have to worry about their credit card information being stolen. Within the platform, management can set policies, regulations, and manage ordering throughout the entire club.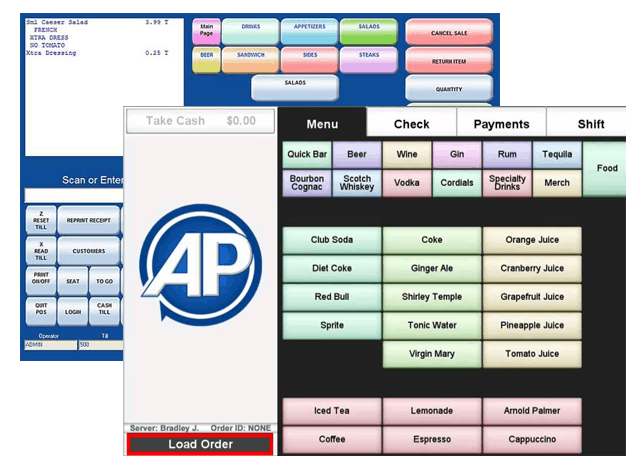 Powerful Integrations
If AccuPOS doesn't offer it, rest assured there is an integration for it. Get the best of both worlds with third-party platforms that can help with things like:
On-screen timekeeping
Smart inventory control
Accounting, payroll, and taxes
Advanced analytics and reporting
Web orders, mail orders, and shipping
The program is the industry leader for connecting critical legacy systems like QuickBooks and Sage to streamline operations and ease your POS installation.
Additional Features:
Dedicated 24/7 support through chat, email, and phone
Customize your storefront and turn your POS into a marketing banner
Build a member database with emailed receipts and custom messaging
Smoothly scale and expand to new locations with seamless integration
Custom reporting and analytics for instant business insights

Bevo has a variety of features that are specific to the country club atmosphere. They help nurture and maintain member relationships while offering exceptional food and retail services. The simple to use dashboards mean staff training is minimal and your system is up and running in no time. Look for key features like:
Dashboard and Networking
Bevo POS is a country club point of sale system that measures and analyzes your club performance around the clock. Then, the system puts all your data into easy-to-manage and customizable dashboards. There is a dashboard to monitor:
Staff performance
Retail items (sales and inventory)
Check status (open, closed, and voided)
These types of features enable staff to make more effective decisions that help a business grow. All terminals in the system communicate within the network and data is housed in the cloud for real-time management. You never have to worry about downtime or rebooting the system during a busy rush.
Efficient Inventory
Improve your club's inventory management and balance food costs more effectively. The system makes it simple to increase profit margins with real-time usage reporting and automatic stock replenishment. Lists of low inventory items are generated in the system and fulfilled accordingly.
Bevo POS has fast system updates so a club never runs out of food or retail products. Track any over-pours and manage spills with the bar management feature that ensures you never waste a drop again.
A country club is a big place. The Bevo POS program also provides for bulk inventory management. Upload hundreds of items into the system at once and easily track various workflows and sales trends.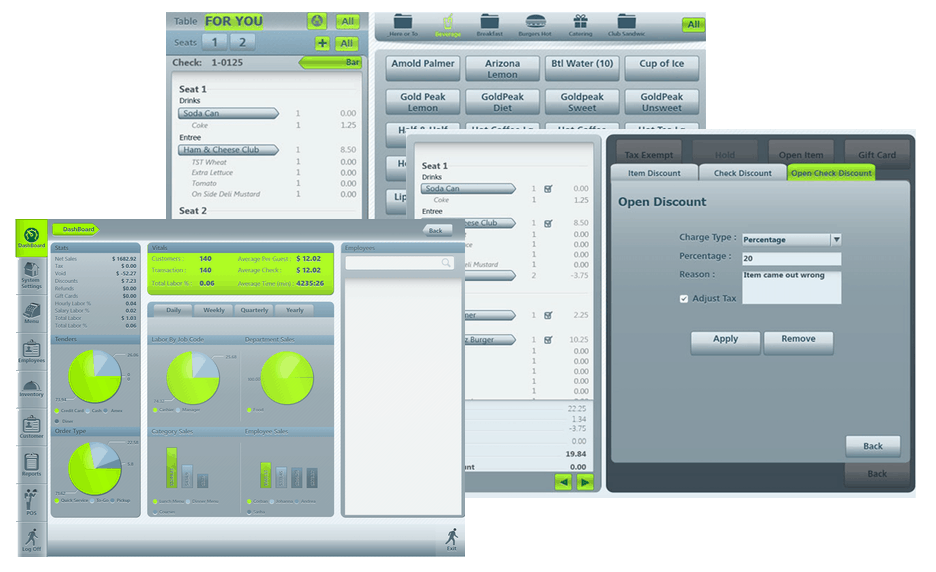 Customer Loyalty
Every country club requires a feature that enables them to nurture member relationships. Bevo POS is designed to increase retention and build your customer base. Drive profits and revenue when you gather customer insights and manage all program participants in a single location.
Customers can easily opt-in with one touch or checkmark at your counter or table. All loyalty programs are easily branded for greater awareness and exposure. Add your business colors and logo to any aspect of the platform. Customize every rewards experience by points accrued or dollars spent for different tiered member programs and offerings.
Additional Features:
Remote access with secure updates in real-time
EMV chip cards, mobile payments, and NFC ready
Table layout with up-to-date check status and details
Online ordering fully integrated with the POS
Interchangeable user interface from black to traditional gray
3. ClubTec– The Best POS System for Inventory Control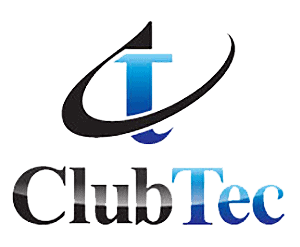 ClubTec is a country club POS system that offers two point of sale products in one program. The brand's mission is to become a technology partner for every client and help educate business owners on professional club management software. They work to improve operations, increase revenue, and bolster productivity with essential offerings like:
Food and Beverage POS
The food and beverage POS feature has a user-friendly, touchscreen dashboard with unlimited locations, stations, and staff areas. The platform allows staff to send orders to multiple printers simultaneously and displays an "unspent food minimum" on the screen and receipt.
The food and beverage POS enables staff to split checks by seat, item, or ticket with unlimited order modifiers. Products can be immediately "86'd" in the system for stronger inventory control and increased guest satisfaction. Other benefits for this feature include:
Color-coded buttons
Cascading menus
Tip pooling
Manager passcode screens
Member spending reports
And much more…
Retail POS
A separate function from food and beverage management is the retail point of sale system built into ClubTec. This is designed to work in a pro shop and process retail transactions. Member information is automatically updated in the system including their name, address, contact information, and membership type.
Each member account has an electronic credit book to easily distinguish sales eligible items that pro shop credit can be used on. This is all based on user-defined criteria and is attached to separate programs like Pre-Paid and Smart Card accounts.
ClubTec allows you to regain control of merchandise inventory. The touchscreen monitor works with a "trigger-less" barcode scanner with high-speed labeling for easier tracking. The retail POS feature also boasts benefits like:
USGA handicap calculations for golf
Countdown items with limited quantities
Color-coded buttons with cascading menus
Track punch-pass items electronically
Detailed credit book reports and analytics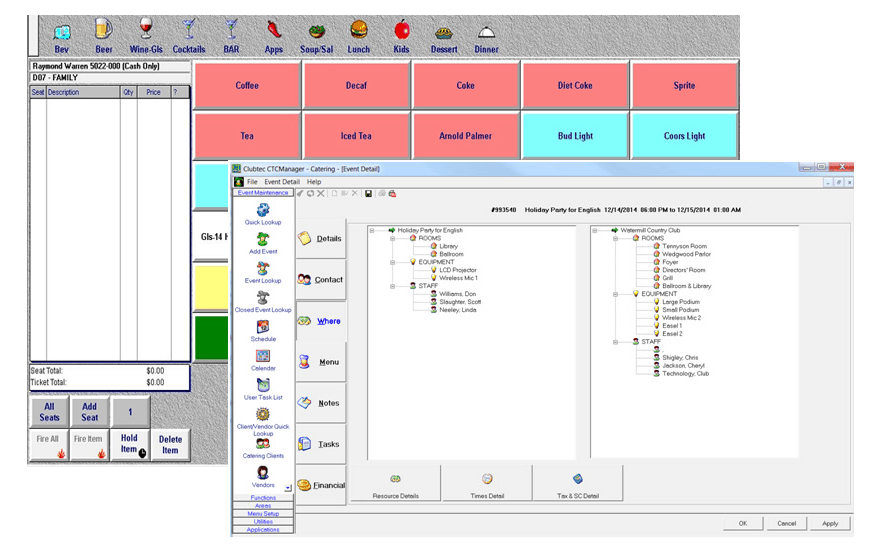 Membership Manager
This is an extensive member profile database that lists out an entire family. The feature-rich system includes data like member signatures, pictures, and personal contact information. There is also a place to list prospects versus live members. This allows for more flexible reporting and data mining.
The program provides mass updates with email and billing capability and the ability to suspend membership privileges throughout the system. Establish user-level security policies and set up installment billing to bolster membership. The system will process unlimited dues, recurring charges, and sponsor credits.
Additional Features:
Accounts receivable member billing with real-time charges
Catering and Event Manager to track tentative and confirmed events
Flexible food minimum program
Back office accounting with payroll and reconciliation
Electronic gift cards and credit books
4. Wild Apricot – The Top POS Program for Member Management

Wild Apricot has been called the #1-member management software for country clubs and provides a variety of features from website design to improved member communication. Over 30,000 organizations use the platform worldwide to attract, engage, and retain members at their clubs. Engage customers with exclusive content and look for top features like:
Membership Applications
Simplify the membership application process with software that cuts out complicated paperwork. Create a web-based, mobile-friendly form where applicants can provide all the information needed to move forward with membership. You can even prompt people to pay online once they've been accepted.
The membership application form can be customized with multiple levels, admin approvals, and discount codes. Set up automated emails to welcome new members as soon as an application is approved. Offer group membership packages to companies, families, teams, etc. You can then assign group administrators to manage their own members within your larger membership base.
Easy Renewals
The Wild Apricot system is designed to bring in new members and retain the ones you have. Automate your members renewal process and cut out the need to send extra emails or chase people down. Reminders and recurring invoices can be set so there is never a lapse in membership, making everyone's life a little easier.
You can also offer self-service options to members. People can log into their online profile and renew membership themselves. This online portal is also a place where members can easily update information, register for events, and pay membership dues all from a PC, Mac, or mobile device.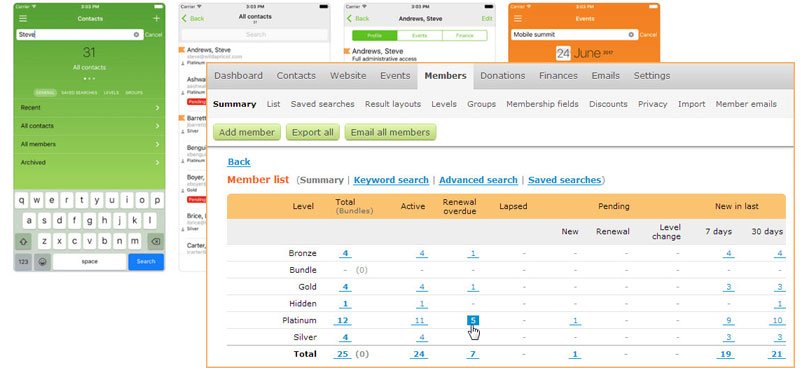 Online Database
One of the most valuable commodities for modern marketing is your membership database. It serves a variety of purposes from customizing campaigns to bolstering engagement and personalizing promotions. The bottom line is that collecting and retaining member data is vital to running a successful club operation.
Rather than emailing membership lists back and forth to your team, the Wild Apricot system enables a business to save time by storing all information in the cloud. This is so any staff can easily access the data they need, the minute they need it. The entire database is stored securely online.
Getting started is simple. Quickly import all member data from a spreadsheet or CSV file and customize the setup to suit your needs,
Additional Features:
Event management with registration forms, automated emails, and online payments
Custom website builder with your branded logo, text, and colors
Wild Apricot widgets for calendars, donations, and application forms on other pages
Integrated online store to list products and accept payments digitally
Separate mobile app for administrators and members
Get A Quote from Wild Apricot POS
What to Look for in the Best Country Club POS System

Running a country club is no easy venture and any system you choose requires a bundle of features to meet every need. Start with these top products and then drill down to custom needs based on the system:
Reservations and Scheduling
Look for a country club point of sale platform that will enable staff to easily take guest reservations and schedule events. An open calendar feature on a shared dashboard is a great start. It should give a business the ability to create new events, schedule the space, take food orders, and send out guest reminders for the occasion.
Any new information or schedule changes will be updated across all integrated systems so the calendar is accurate up to the minute. All scheduled events are no more than a click away and the data can be fed into other systems for effective staff and inventory controls.
Rental Management
A unique feature that few POS systems offer is a means to manage all rentals on the club property. Look for a program that covers everything from golf clubs to tennis courts, pool tables and darts. The system should have a way of timing all rentals and bundling packages based on the activity and membership level. All lines of equipment must be easily managed from a single POS dashboard.
Employee Supervision
A country club has a large number of staff that is spread out and must be managed in different ways. The best country club POS system will enable a business to clock staff in and out while monitoring ongoing performance. Key metrics can be collected based on sales and service over time for more informed decision making.
A top POS system will also enable a club to integrate payroll and accounting platforms so employees are always dealing with a universal program. Other features work to improve communication, like an in-house messaging program with instant chat and notifications.

Inventory Controls
From food and beverage to retail, and everything in between, a country club deals with a lot of types of inventory. A robust POS program will enable a business to oversee everything in a single dashboard.
Monitor your popular plates in the restaurant and set stock levels to automatically reorder when low. The same can be done for your retail and rentals. Strong inventory controls will show you what's selling and set up systems to ensure you never run out.
It's also nice to have a point of sale platform that sends instant alerts when items have run low. That way you never have to tell a member "no."
Reporting and Analytics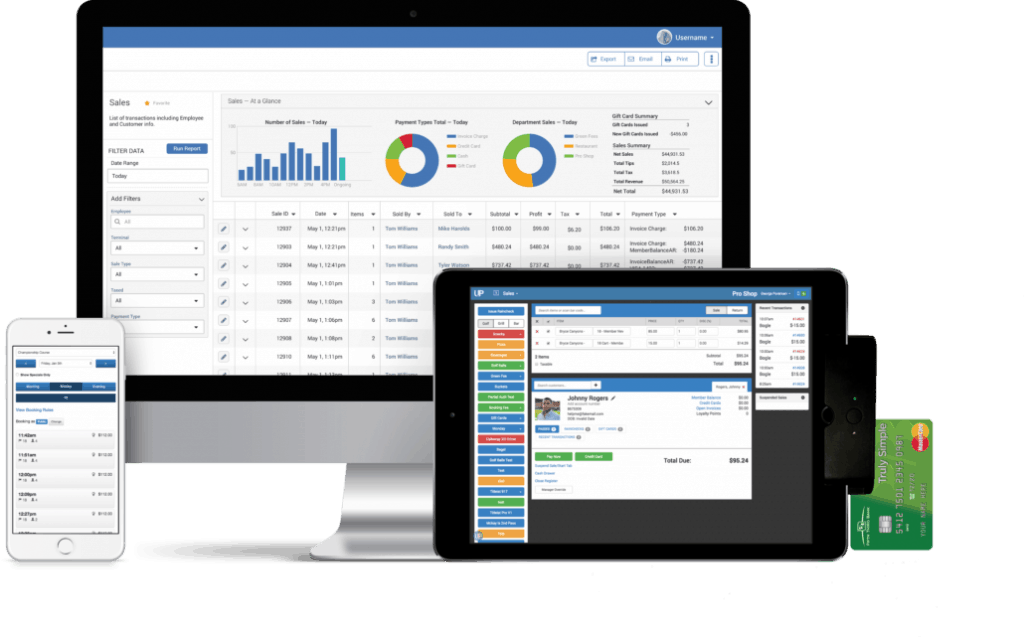 When running a business of any sort, having accurate records is paramount. It forms the foundation of your sales and marketing programs. Look for a point of sale system that will enable your club to collect in-depth data and run reports on everything. The right system will help you save valuable time and money by giving you the insight to make better decisions for the future.
For example, inventory reports will tell you which plates and beverages are selling the most. It will show you the most popular items in your retail store and which activities members enjoy most.
Staff reports can demonstrate your top-performing employees and which departments may need work. Sales reports will show a club where they are doing the best and where they should invest further.
Digital Marketing
The right country club POS platform will give you some tools to utilize all the member data collected. From email campaigns and SMS notifications to newsletters and digital promotions, the sky is the limit with how you use customer information.
Look for a POS program that offers some form of digital marketing. Online e-commerce shops are a great way to translate user interest online to actual membership in real life. The best way to use consumer data is in a way that personalizes the experience for them and customizes your offerings. The right POS tool will help you do just that.
Membership Programs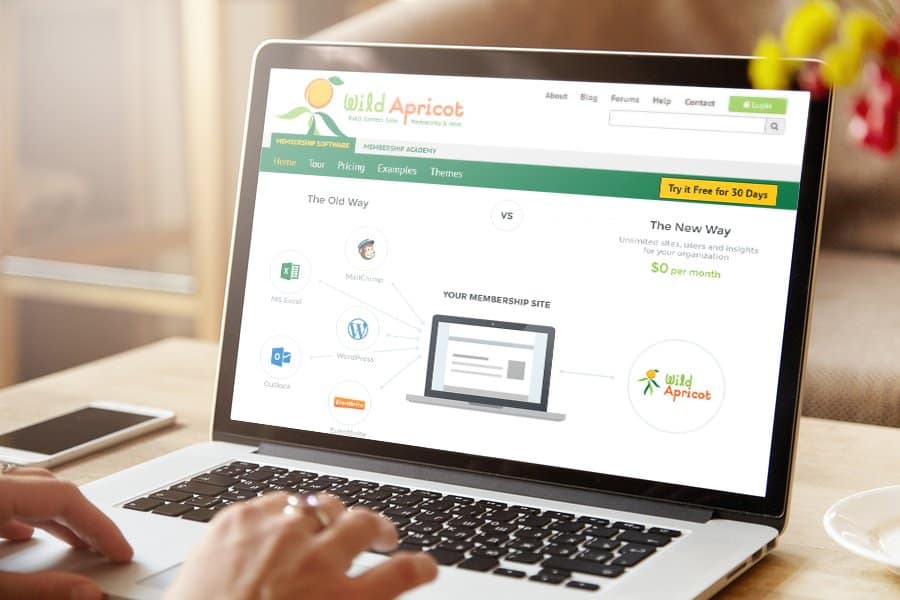 One of the most important aspects of growing and sustaining a country club is how you manage the structure of memberships. You must purchase a POS platform that will give you the ability to dig deep into every club member account and access the data you need to build the business. With just a few clicks you should have any member data that will make marketing and sales a more personalized process.
One great example of how this helps with managing daily operations is when a member requests a specific tee time or dinner reservation. If the time is lost, you can simply pull up their cell phone number in the account and give them a call. Access to this type of data streamlines all channels and helps staff from making costly mistakes.
Online Portal
If you want to further empower guests, look for a POS program that gives you the option to set up an online portal. Members new and old can visit their own page to schedule events, set up tee times, reserve a table, pencil in a massage—you name it!
Not only does this free up staff from reservation phone calls, but it's another means to collect customer data that can be used further down the road. For instance, you may request that to log into the portal, members must create a sign-up. The system can then be prompted to ask for any information you choose, including things like preferred meals and activities.
Additionally, when members have access to their own data, they tend to update it as soon as it changes. Rather than your club sending mailers to an old address or making calls to a bad number, you can expect with these POS systems, member data is always up to date.
On Account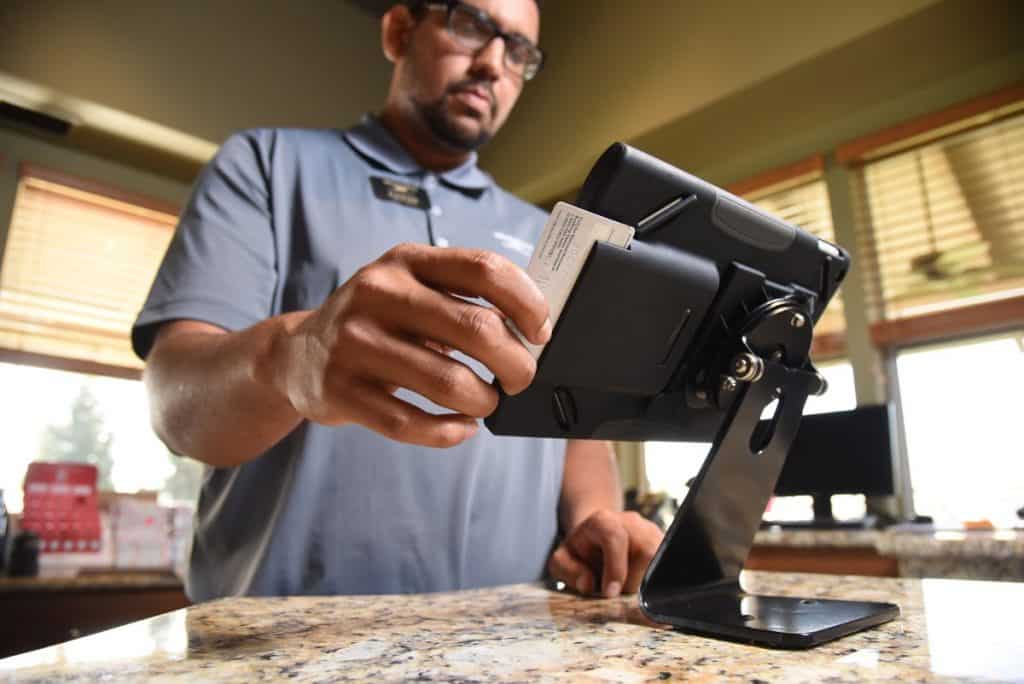 One of the key benefits to a country club membership is the ability to charge all meals and activities to a member account that can be billed and processed at a later date. This type of convenience not only increases guest satisfaction, it drives sales and leverages upsells.
The best country club POS systems will allow for open billing accounts attached to member data. This type of repository can store important information like:
Contact information
Member dues
Open expenses
Products purchase
Activities engaged in
Etc.
The software you choose should automatically charge members in real-time as expenses are incurred. People are freer to experience leisure and less concerned about signing bills at separate parts of the club.
Members should also be able to make installment payments on purchases and have the option to pay over time with simple interest calculated. At the beginning of each pay cycle, members are automatically charged their dues among other expenses like equipment rental and dining experiences.
Additional Features:
eCommerce set up with an online website builder
Cloud storage for anywhere, at any time, club management
Robust kitchen management system with FOH communication
Optimized valet and parking services
Online retail store and check out
Choosing a Comprehensive Solution
This guide should help with the start of your buyer's journey. However, many factors will play into your ultimate decision. Begin by understanding the key industry challenges that every platform should address.
The product must have a definitive and extensive program for member services. This includes everything from an e-portal to member accounts and segmented marketing opportunities. You should collect as much data on people as possible to better customize offerings and promotions.
There is also an inherent need for a scheduling and reservations program. Many concurrent tasks require these types of tools from teeing off at certain golf times to lunch reservations and tennis lessons. Everything runs on a clock in a country club so you need a system that aligns with those types of operations.