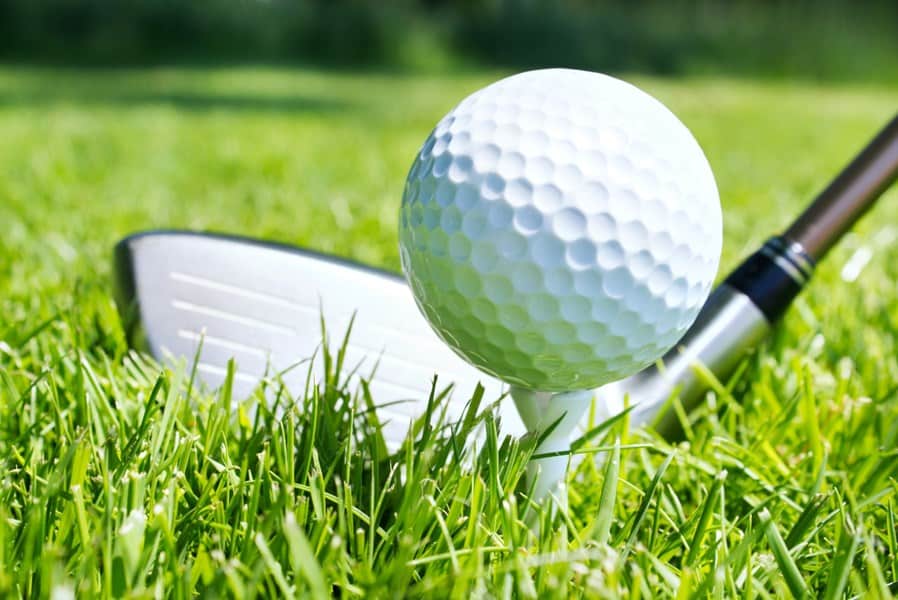 Golf course owners need to maximize profits, which is why they need golf course POS systems to automate tasks and streamline processes.
An exceptional course requires an excellent club, and club members expect excellence.
The best golf course point of sale (POS) systems help you maintain a top-of-the-line pro shop, a fully stocked tavern, and manage your golf course restaurant (if you have one).
Golf course POS systems streamline operations and help you maintain control over expenses. All the aspects of the course and club can be easily accessed and managed from a single POS system.
A golf course point of sale system can manage invoices and book tee times. They seamlessly blend both the goods side of the business with the services offered. Between course fee management, restaurant features, and efficient transaction processing, the right system will improve your business in remarkable ways.
Below we review the top golf course POS systems and break down the features and pricing of each system.
Best Golf Course POS System: Lightspeed

Lightspeed's POS system simplifies tee sheet management and gives you the ability to create custom data fields that fit your needs. You can also book and reorganize tee times in seconds.
You always know what's happening and can make immediate decisions when you can log into a cloud-based software system from the clubhouse, your home, or the golf course. Clients can browse items on your eCommerce site and book rounds ahead of time. They can either pay at check-in or online.
Comparing the Top 5 Golf Course POS Systems
Overall

4/5

4/5

4.5/5

4/5

4/5

Ease of Use

4/5

4/5

3.5/5

3.5/5

3.5/5

Customer Service

4/5

3/5

4/5

4/5

4/5

Starting Price

$99/month

$69.00/month

$995.00/one-time

Quote Based

$200.00/month

Deployment

Cloud, SaaS, Web

Cloud, SaaS, Web
Installed – Windows

Installed – Windows

Windows, Linux, Macintosh

Web App, Windows

Training

Webinars
Live Online
In Person

Documentation
Webinars
Live Online
In Person

Documentation
Webinars
Live Online
In Person

Documentation
Webinars
Live Online
In Person

Documentation
Webinars
Live Online
In Person

Support

Online

Business Hours
24/7 (Live Rep)

Business hours

Business hours

Business hours

Free Trial

Yes

Yes

Yes

Yes

Yes
Get Free POS Systems Quotes

Knowing what customers buy and how much of it they purchase is an example of data that will help you improve your service to customers. From managing no-shows to gathering clients' playing history, Lightspeed's built-in customer relationship management (CRM) tools are very valuable
Optimal Provision of Goods and Services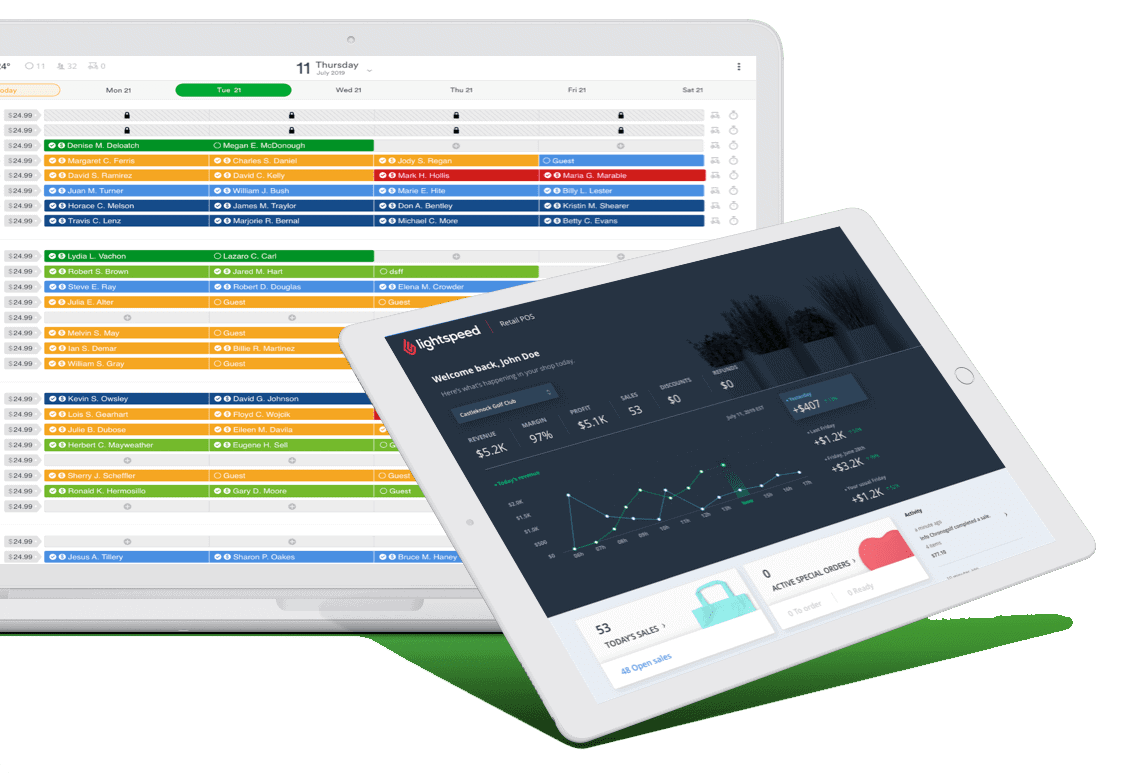 Lightspeed allows customers to pay however they want. It is easy to place items on hold or layaway and apply discounts. On the back end, the POS system has loads of features such as inventory management, purchase order processing, and employee management.
The system also offers merchandise return management capabilities. This is very convenient when you have damaged goods or shipment errors.
This retail POS system tracks shipping fees and unit costs, ensuring accurate budgeting. You'll enjoy complex inventory management functionality if you have more than one location.
You can transfer golf merchandise between sites and view inventory levels at all your courses and warehouses from a single system. Because golf courses offer both services and goods, Lightspeed can help you establish labor costs and create quotes, estimates, and repair and service orders.
Disadvantages
Lightspeed's cheapest plan is $99 a month. This is charged for a single register and offers access for up to five people. The medium plan offers up to two registers, access for ten employees, and costs $169 a month. This isn't cheap, but there are systems with much higher price points.
Bottom Line
Lightspeed is an effective, ultramodern golf course POS system that is well worth its cost. Clients can try out various monitor display templates to see which one they like best. The menus, submenus, and product categories are clear and match the style of your establishment. This helps customers find what they need and increases your sales.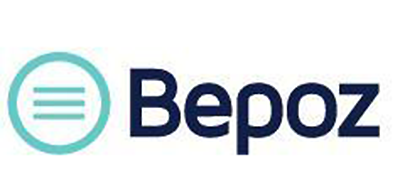 Bepoz is well aware that golf course members are vital to the success of your business. This company integrates features seamlessly, empowering you to deliver a better customer experience to your members.
A golf course manager needs to sell more than retail items, green fees, and cart fees. This POS system combines usability, intelligence, and mobility with features like bonus point redemption and automatic pricing for members. The system is also used as a Bowling Alley POS system.
Extensive Data Tracking
With this POS system, you can keep track of golfers' food and beverage expenses. It is then possible to segment and target them based on this data so you can send SMS text messages or emails about discounts, special offers, etc. The event tracking function lets you view revenue generated from food and beverage sales at events you host.
Bepoz offers a customer-facing monitor that displays ads and video media while the invoice is tallied up. This is great for promoting different events for each course you own or operate. You can choose to have specific ads displayed when certain customers swipe their cards or buy specified products. You can also schedule twilight rates and promotional pricing for happy hour. Surcharge pricing can be pre-set to take place on specific days and times.
Restaurant Features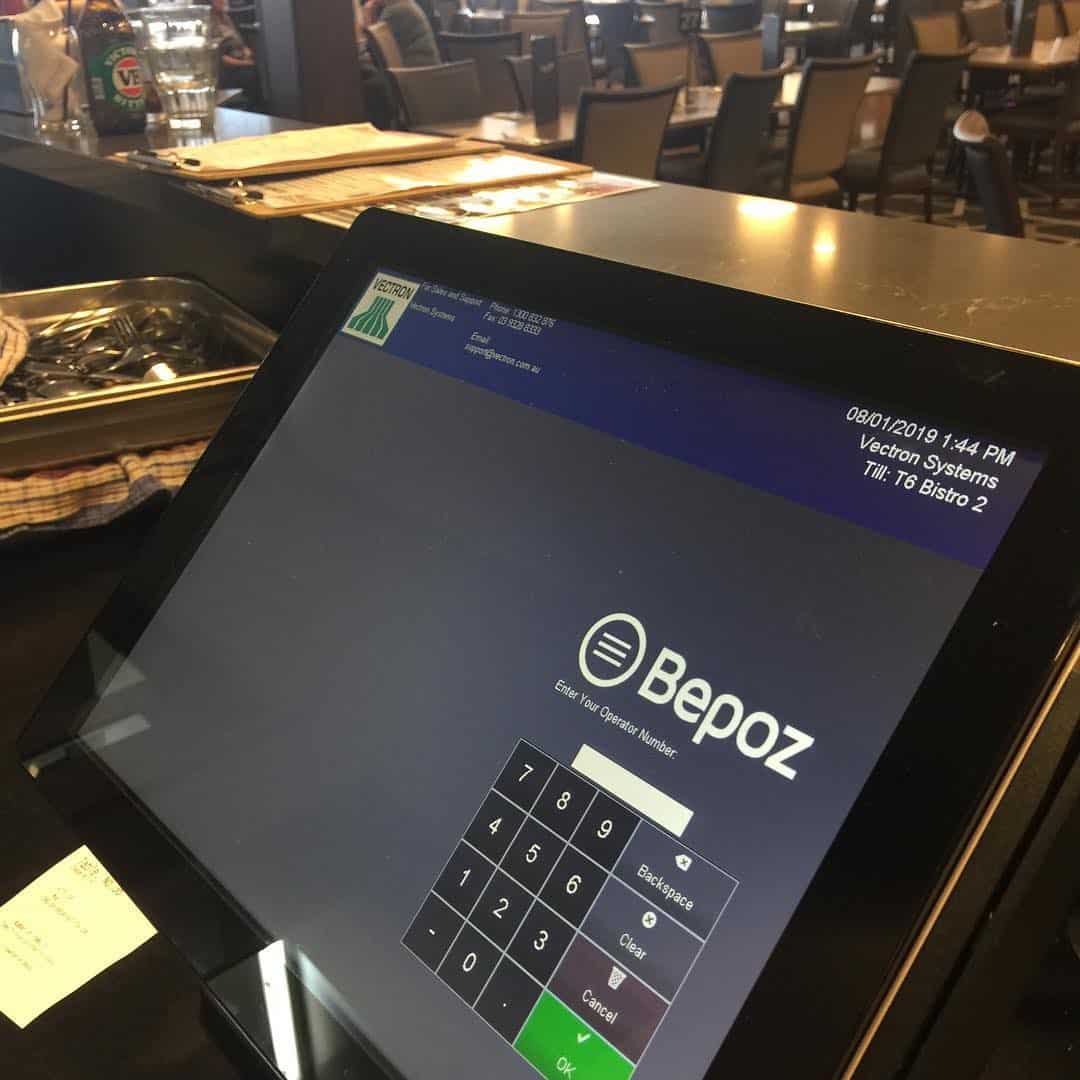 A restaurant is typically an essential part of a successful golf course. With this in mind, the full-featured restaurant functionality offered by Bepoz is a definite plus.
The system lets you split checks for large groups. Customers can earn points each time they dine and redeem them later. You can also reduce wait times with customer management features. All this can be done from a tablet, a handheld device, or a desktop or laptop computer.
Improved Sales
Bepoz's POS software offers users the opportunity to increase sales and revenue by tracking all expenses against items sold. You can see where the money is flowing in and out of your business.
Plus, you have a view of where expenses can be reduced to save resources. Golf course operators and their staff have the option to make informed, educated decisions. All the information they need is at their fingertips.
Low Monthly Payment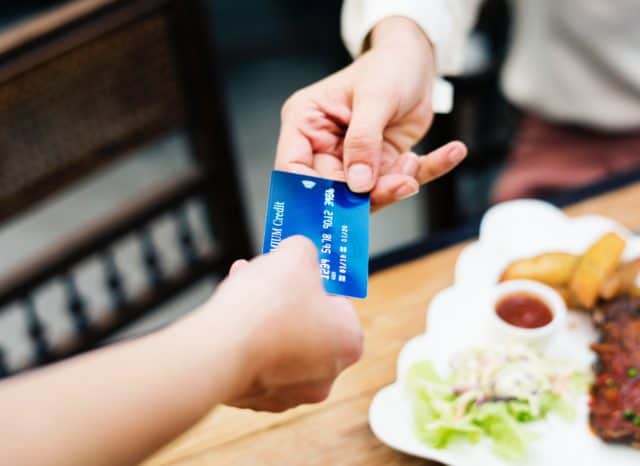 Bepoz does not oblige you to sign a long-term contract. The modern, full-featured POS software is reasonably priced with free support and maintenance included.
This is a major benefit given ongoing issues like constantly changing credit card compliance protocols. The system also helps you stay on top of the latest data security standards for credit and debit card processing, as well as taxation changes. Finally, all software updates are free with your subscription.
Disadvantages
The training period is relatively short at the present time, but the company's team is working to extend it. Also, leveraging some back-office features can be a challenge.
Bottom Line
This point of sale system has great capabilities, frees up time, and eliminates the need to complete countless tasks manually.

Tri-Technical Systems offers a golf course POS system called AIMsi. This system can help you expand your web presence with eCommerce features that offer online tee time scheduling and secure payment processing.
Moreover, golf course operators can track membership levels and pro shop inventory, schedule lessons, track food and drink sales, reserve banquet rooms, and more.
AIMsi features two distinct POS screen options: a classic POS system with a keyboard and mouse, as well as a fully customizable touchscreen POS system. Both options feature inventory management and automated inventory optimization features aimed at reducing inventory costs and increasing profits.
Barcode Labeling and Customer Management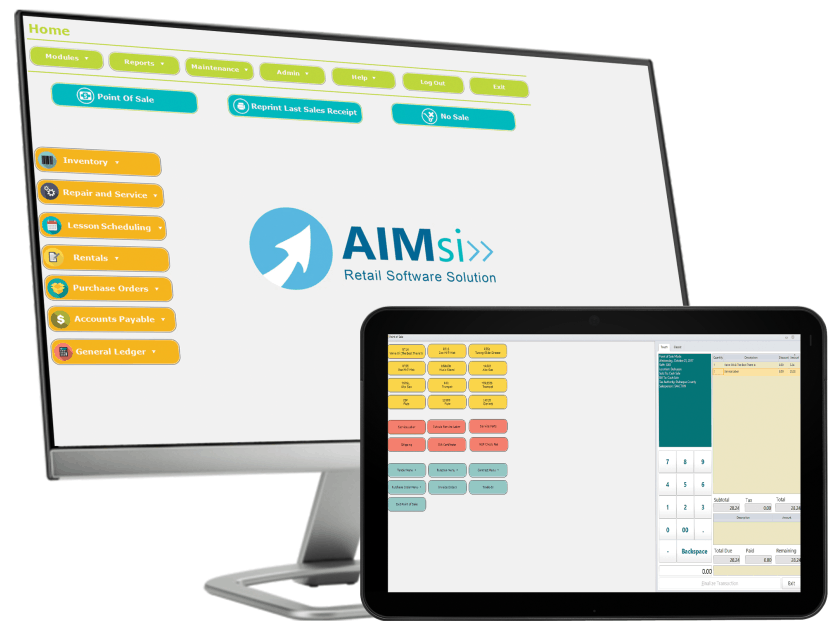 With AIMsi, you can print customized barcode labels and inventory tags so you can easily count and update inventory data.
The customer management feature tracks customers' purchase history. Plus, it allows for customer loyalty programs, targeted marketing, accounts receivable tracking, and more.
Moreover, its report catalog offers a variety of reports that can be customized by using system filters and output format types.
Employee Management and Gift Cards
Golf course operators can track the hours worked by employees, their vacation time, leaves of absence, and sick days. They can set up employee user groups and security permissions per their requirements.
And why not attract more golfers with gift cards? The system offers renewal money cards and secure tracking of electronic gift cards. You can track merchandise return credit and other store credits on these cards.
AIMsi includes licensing for one store location and one workstation. You can buy and add an unlimited number of workstations as needed.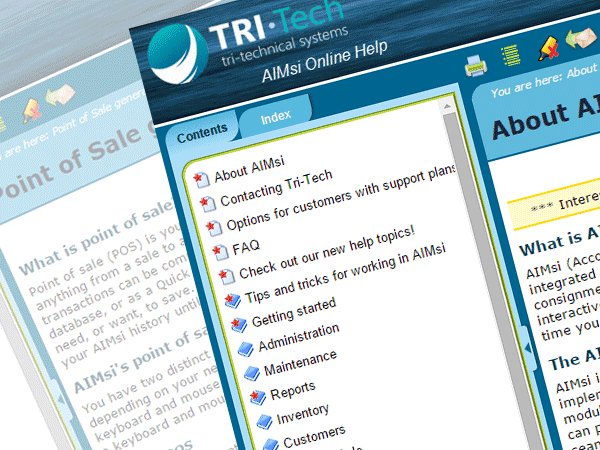 Disadvantages
AIMsi is a fairly complex golf course point of sale system. This makes it a little clunky to use and means there is a steep learning curve. Plus, being as complex as it is, it is a relatively expensive system.
Bottom Line
AIMsi offers golf courses a way to manage inventory, sales, and customers. It also easily integrates with add-on features such as purchase order management, accounts payable, lesson/appointment scheduling and billing, repair and service management, short term rentals, contact management, rental and sales contracts, and email marketing capabilities.
Get Quote From Tri-Technical Systems

The Teesnap POS system is committed to growing your golf course's presence and customer base with the goal of facilitating revenue growth.
The system is designed to equip you with smart business intelligence features, and comprehensive business data, which is used to run highly detailed reports.
A Solution Specifically Developed for Golf Courses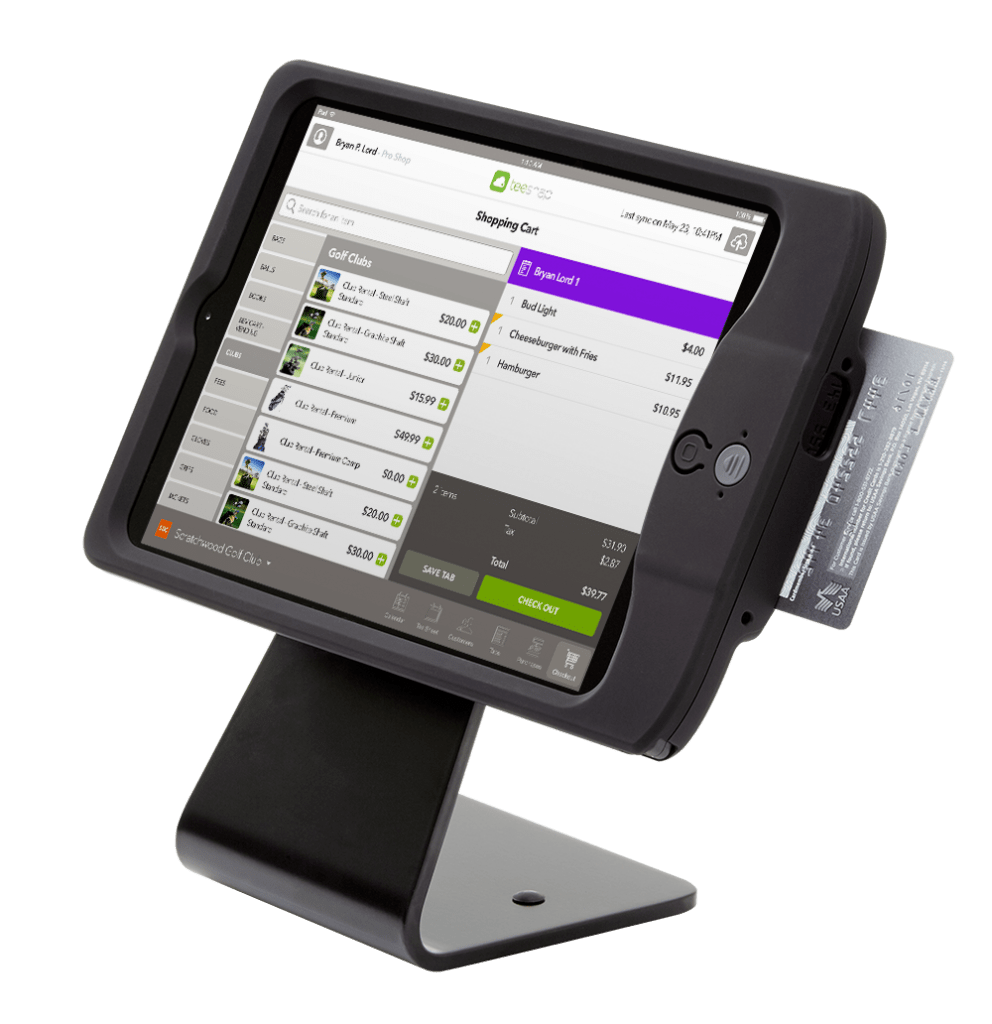 As compared to some of the best golf course POS systems, Teesnap is loaded with industry-specific capabilities. For instance, its golf tee sheet tools are faster than the leading browser-based POS solutions.
The system itself has been designed to offer some of the best stationery and mobile POS capabilities in the industry. It also has the tools you need to manage and run food and beverage operations at your golf course.
With Teesnap, you can create high-resolution, SEO optimized, and mobile-friendly golf course websites. The golf course POS system also offers more valuable insight than most competitors. Its range of customizable reports allow you to analyze just about any metric you want.

foreUP offers simplified golf course operations management. It includes all the standard features you'd expect from any golf course point of sale system. The system was first launched in 2012.
At the time of launch, foreUP was the very first cloud-based POS system and tee sheet solution designed specifically for golf courses. Over the years, the solution has been refined. It is now a powerful, precise, and intuitive golf course POS system used by golf course owners across the country.
Even so, foreUP is still determined to continue offering the most innovative, intuitive management tools in the industry. If you use foreUP, you will not need to integrate third-party software or services to manage your golf course. It's all included out of the box.
Comprehensive Golf Course Management Tools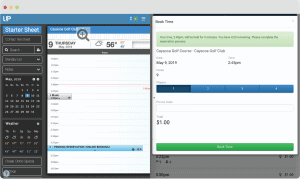 Powerful, easy-to-use tools allow foreUP users to manage their customers, tee times, inventory, food and beverage operations, billing, marketing, and reporting from a single interface. Additionally, you can run the software on an iPad, computer, smartphone or tablet to suit your business needs.
The system also delivers a range of golf course management tools, allowing you to deliver a better customer experience.
foreUP also allows you to quickly view transaction history, required payments, loyalty points, and passes to engage with your customers on a personal level.
Ready to Evaluate Golf Course POS Systems?
The best way to approach system evaluation is to create a checklist of your POS needs. Then use that checklist to drive your search. In a way, the features required for a golf course are similar to those needed by a country club POS.
And don't forget what to look for in a golf course POS system.
Most golf course owners want remote access to their system and its data and reports, so consider a system with remote access. You should also consider the level of customization each system has. Using a point of sale solution that's customizable helps you more easily meet your business objectives, will increase efficiency, and makes the system more intuitive to use.
Finally, you'll want to see the system's reporting capabilities. Are they customizable? Are they weak or can they give you the insight you need to make smarter decisions and form better growth strategy? Reporting is important so don't settle for a system with mediocre capabilities unless you're certain you don't need powerful reporting (which is rarely the case with any business).
Then read more review articles, read user reviews (which are among the most helpful), and see which system meets most of your needs.
With some research and due diligence—as well as a patient approach to shopping, so you can truly evaluate the best POS systems—you'll find the solution that best fits your needs and drives business growth and profitability.