Furniture stores benefit greatly from implementing technology to help them operate more smoothly, which is why we have evaluated the best furniture store POS systems. This article should help you identify the right point of sale (POS) system for your furniture store.
POS systems combine software and hardware to streamline your internal business operations. They automate loads of administrative tasks so you can keep better records of sales, inventory, and devote more time to serving customers.
Furniture stores need specific POS hardware components. Payment processing tools like credit card readers and cash registers help hardware stores process purchases digitally. Inventory is another area where POS hardware can be a huge help, with hardware components like inventory scanners to do the heavy lifting.
POS software features complement the hardware components of a POS system. For example, the software you select stores loads of data around purchases, inventory levels, revenue generated, etc.
You can then use your POS system's reporting features to keep an eye on how you are moving the needle and ensure inventory levels always align with what has been sold. Below, we cover all of this in detail, from the most important hardware and software features, to the best overall furniture store POS systems. We aim to guide you through your evaluation process and purchase decision to ensure you find the system that best meets your needs.
Do you feel that it is about time you did something about it? If so, it is time to start looking around for the right retail management system. The truth is that selecting your next POS system doesn't require comprehensive technological knowledge.
Instead, you simply need to get down to business and do some preliminary research. Best of all, choosing a good POS system for your furniture store is not as difficult as setting up and running the store itself.
Best Furniture Store POS Software: NetSuite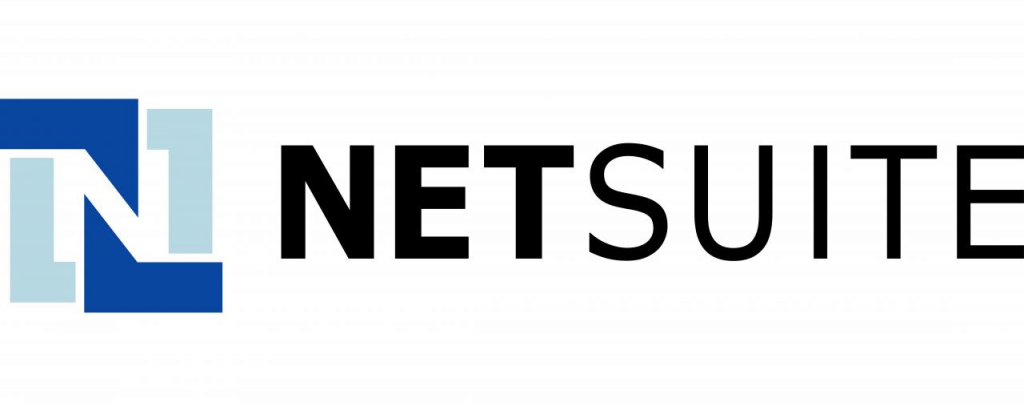 NetSuite for Retail is a multi-channel, cloud-based retail management solution for furniture stores that combines POS, e-commerce and order management features.
In addition, the software supports a unified retail system with back office management that can help you sell products across multiple channels in various regions and countries. The software quickly grasps the difficulties that a particular retail model may encounter.
Then, the app understands the software and hardware requirements, enabling retailers to focus on serving their precious customers.
Top 3 Furniture Store POS Systems
Overall

4.9/5

4.4/5

4.3/5

Ease of Use

4.9/5

4.2/5

4.4/5

Starting Price

Not provided

Not provided

Not provided

Deployment

Cloud, SaaS, Web

Cloud, SaaS, Web

cloud, SaaS, Web
Installed – Windows

Training

Documentation
Webinars
Live Online
In Person

Documentation
Webinars
Live Online

Live Online

Support

24/7 (Live Rep)

Online

Online

Free Trial

Yes

Yes

Yes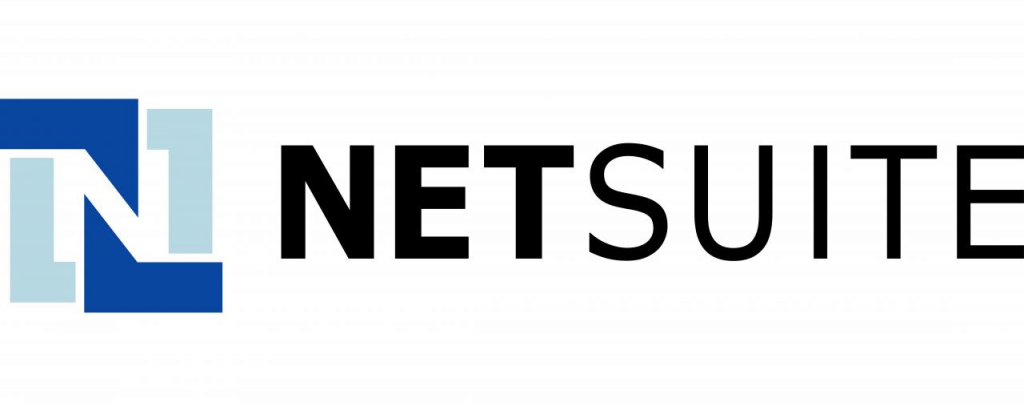 Why We Picked NetSuite For The Top Furniture POS
NetSuite for Retail enables furniture shop owners to configure the application as needed. For example, retailers can add new regions, channels, brands, and business models.
The software also provides real-time insights into sales, financial data, customer behavior and inventory.
Order Management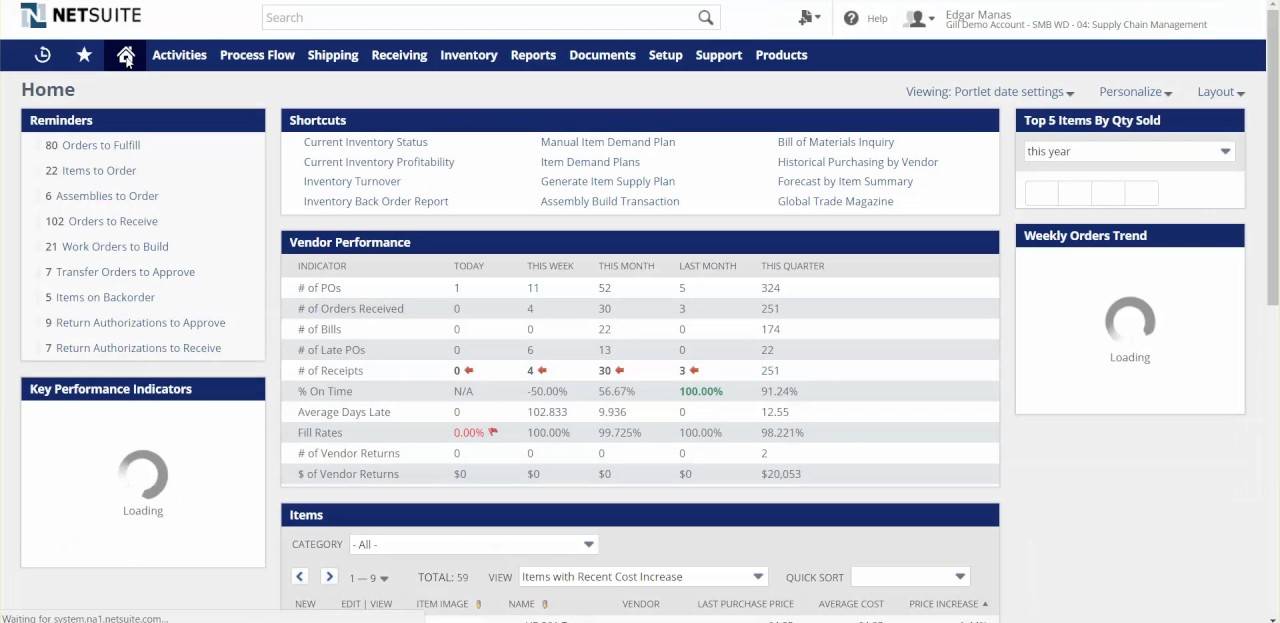 NetSuite's sophisticated order management system allows retailers to run many useful functions, such as "return anywhere", "run anywhere", and "fulfill anywhere".
The software has an activity dashboard that provides monthly or weekly sales reports for store managers, executives, inventory managers, and e-commerce managers.
The system is also is capable of modifying and adding new features into the database, as your furniture store, or stores, grow and expand into new market niches.
The fact that NetSuite can make all of this functionality available to non-profit organizations as a donation is a great advantage over their closest rivals.
Reporting Features
This POS system boasts great reporting functionality. Its Built-in Reporting feature automatically generates statistical data and reports on your stores performance.
Thus, you do not have to worry about compiling sales and profits reports and taking them to your accountant.
Single Commerce Platform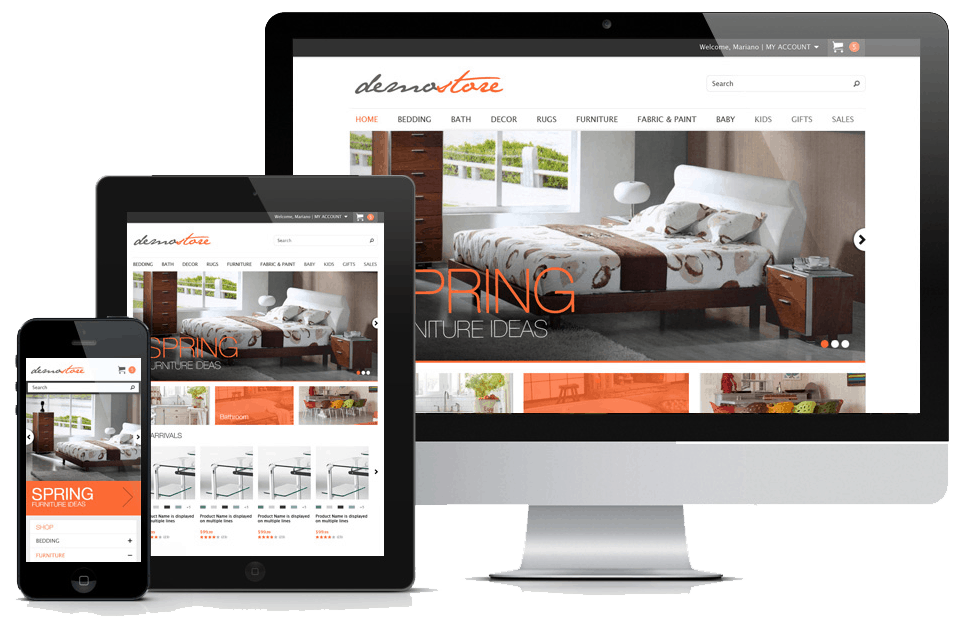 NetSuite is able to boost the popularity of your furniture store with its real, single commerce (call center, online, in-store) platform. You can engage your customers by providing them with a unique shopping experience that is tailored to their individual needs.
Moreover, you can boost profit by providing your sales associates with the info and tools they need to attract more shoppers to their locations. The single commerce platform offers a wide variety of products and unmatched convenience to hundreds of furniture shop owners across the USA.
Disadvantages
For all of its functionality and stability, we must admit that NetSuite isn't exactly an "out of the box" POS system. Users have complained that the initial setup can be lengthy and cumbersome, while some elements require an expert's attention to configure.
Some users say they are happy with the consultancy services offered by NetSuite, but some seem less convinced in their quality. The opinions about the overall implementation of the product are also split.
Bottom Line
Overall, NetSuite is easy to use, once you complete the initial setup. This POS system can run reports, track your inventory and make sure your business operations flow without any issues. As a result, you can expect your profits to grow shortly after the system's integration.
Top-Rated POS System for Furniture Stores: Cumulus Retail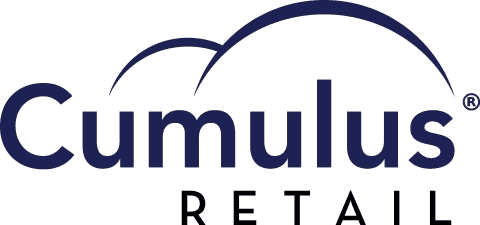 Cumulus Retail by CAM Commerce not very popular among furniture shop owners in the USA. Yet, this Cloud, SaaS based retail management system offers some amazing functions.
This is why it is perfect for small to mid-size furniture retailers, enabling them to confidently manage their entire business with one POS solution.
General Features
Cumulus combines point of sale, back office, e-commerce, and digital marketing in one solution. Thus, it guarantees steady real-time visibility throughout all levels of your furniture retail business.
Cumulus's e-commerce feature integrates into the back office and POS system. In this way it makes cross-channel pricing and gift card distribution as easy as pie.
It also enables you to organize promotions, manage inventory and monitor profits both in-store and online. Cumulus's drag-and-drop editing tools make it easy even for tech novices to create various web pages with just a few clicks.
Operates On And Offline
Even if your furniture store suddenly loses its Internet connection, the 'Always On' POS option makes it possible to process sales transactions and access all POS functions.
Cumulus offers not only tools that help retailers manage their campaigns, but also various digital marketing solutions. With these you can easily create personalized email campaigns and use several automated workflows.
Several Versions Available
You can choose from the Standard, Advanced or Premier versions of Cumulus Retail. This scalable POS solution supports not only furniture stores, but also retailers in the apparel, footwear, and sporting goods industries.
Among the system's other advantages are mobility, integrated inventory management, CRM and marketplace integrations. Cumulus Retail also provides vendor product imports, unlimited product attributes, loyalty rewards, 3-dimensional size and color matrices, and drop shipping.
Grow Your Retail Business
With Cumulus, you can grow your furniture business at a very reasonable price. The company does not charge any fees upfront, and offers a great monthly rate. All operations are simple to perform, thus the users of this POS solution obtain a competitive edge over their rivals.
This cloud-hosted, web-based mobile solution allows you to grow your retail business by managing it in a single system from virtually anywhere. Some additional retail features include the potential to expand your reach and boost online sales.
Integration With Third Parties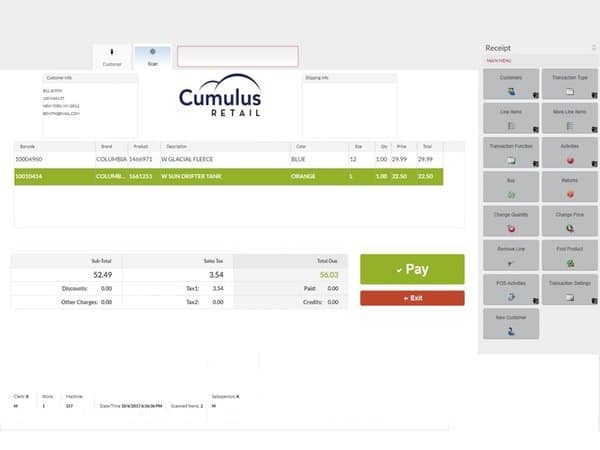 Cumulus Retail integrates rather well with third-party marketplaces such as eBay, Amazon, Walmart, and others.
Through these integrations, it is possible to upload pictures of your furniture and sell it more easily, and also track your sales more quickly, all in a single place. You can either fill in your own orders, or have the marketplace do it for you.
Higher Email Transaction Rates
Using Cumulus Retail, you can achieve six times higher email transaction rates. The system provides a fully-integrated digital marketing tool to promote your furniture businesses.
Using in-store and online CRM and/or sales data collected by the system, you can automate and personalize email campaigns depending on your clients' buying patterns and brand preferences. That way, your clients will receive the right message at the right time.
Reporting
Cumulus Retail offers report templates as well as dashboard reports. The POS system's Custom Report Designer offers the flexibility to create reports based on a number of furniture-specific criteria. Data is easy to access across all retail channels, providing full insight into customer behavior, inventory and sales trends.
Easy Upgrade
Many store owners and managers shudder at the mere thought of a software update. Cumulus offers their clients a flexible solution that will grow with them.
Their three POS system versions all feature innovative add-ons and unlimited user licenses. It is very easy to upgrade to the Enterprise, which is the top version the company offers – no data conversion is required at all.
Bottom line
Cumulus Retail is a SaaS-based POS most suitable for small to mid-sized furniture businesses. It offers an amazing array of features and functions at a very affordable price. Inventory and e-commerce mobile apps are available as well.
Get A Quote from Cumulus Retail
Furniture Store Inventory Management Software: NCR Counterpoint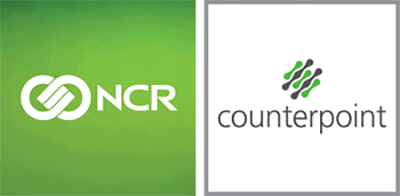 NCR Counterpoint is a POS system you can rely on. It features a robust e-mail marketing tool, mobile alerts, integrated e-commerce and flawless hardware. NCR Counterpoint comes with a built-in gift card and customer loyalty programs that are specifically designed for furniture retail businesses.
NCR Counterpoint's multi-channel solution is fully configurable. With it, you can sell your products online through the integrated e-commerce platform.
This fully functional marketing system enables retailers to develop email marketing campaigns using customer data. The mobile alert function allows furniture store owners to set up alerts on important in-store activities and receive them in an SMS or email.
Customizable POS Terminals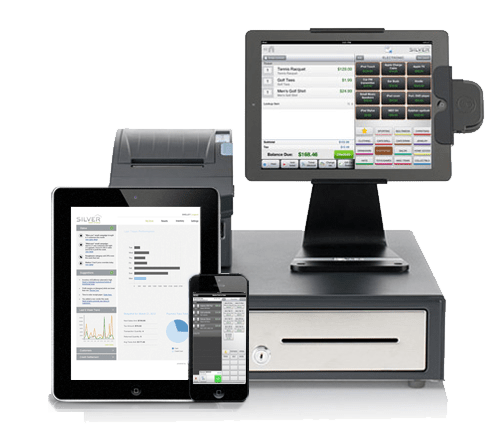 The POS terminals of  NCR Counterpoint are very versatile. They also include employee tracking (clocking in/out) and inter-system messaging to provide appropriate communication within the furniture store or chain.
This POS system also enables users to generate daily reports and track sales. It is also possible to access instant readings of drawer amounts. This feature is great if using this system as Thrift Store POS.
Smooth Transition
Users say that the transition to NCR Counterpoint is much smoother than they expected. One of the reasons for this seamless migration is that this POS system's software is intuitive and user-friendly.
Another reason is the company's professional, dedicated customer support team, whose services are simply excellent.
NCR Counterpoint has a variety of great features that allow users to plan their actions well in advance. These features make this POS system suitable not only to furniture stores but also to food and beverages business such as wineries.
Top E-commerce Tracking Features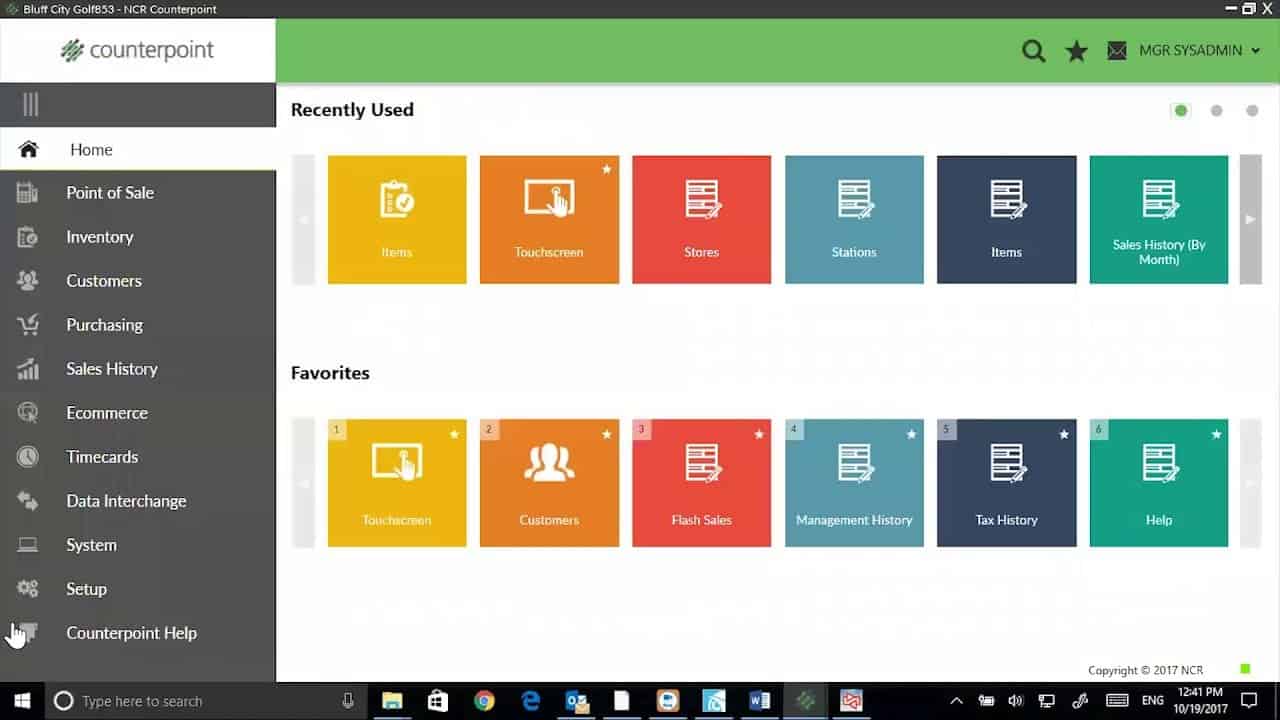 If you are looking for a POS that can handle e-commerce, open doors to possibilities that were previously unattainable and have little to no learning curve for your staff, NCR Counterpoint is the right choice for you.
Importing customer data from a loyalty program becomes a breeze. Any database that can generate a CSV or XLS file can be imported into NCR Counterpoint without any trouble.
Revenue and inventories are adjusted when products are shipped or picked up, making the whole process much simpler. Back office operations also become simple and intuitive. On the front end, cashiers have no problem processing sales or releasing a paid order for shipping or pickup.
Disadvantages
Some users have experienced problems with particular aspects of the software. On occasion, an order can get lost, or prices refuse to move from the POS system to the website of the furniture store.
However, this happens very, very rarely. If the touchscreen feature doesn't function, it is necessary to import orders manually.
Bottom Line
NCR Counterpoint is a valuable POS system featuring robust point-of-sale, inventory management software, automated purchasing, built-in customer loyalty, and configurable reporting capabilities.
It gives furniture shops to an opportunity to extend their customer database through integrated email marketing, e-commerce options and mobile POS.
It also guarantees a seamless shopping experience. NCR Counterpoint is a scalable solution that you can adapt to different shop sizes and business layouts and formats.
Get A Quote from NCR Counterpoint
Before You Get a Furniture Store POS System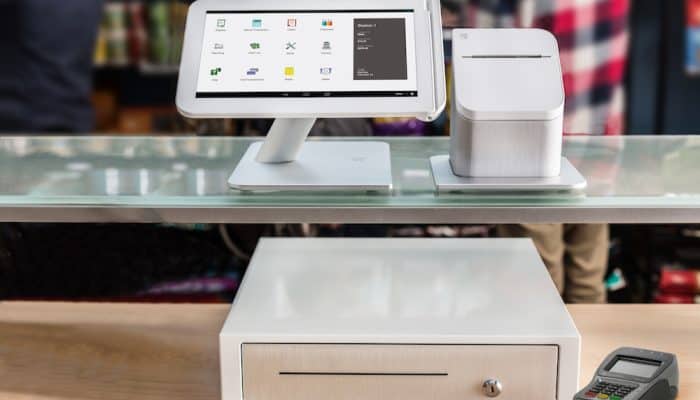 When you run a furniture store, you have many different tasks that need to get done. From tracking inventory to setting up deliveries, it is difficult to keep track of everything.
That is why you need a comprehensive POS system in place. The right software will help tackle just about every task thrown your way.
Inventory
Your floor might not always be what you have in stock. That is why having the right POS system is so imperative.
For example, NetSuite will allow you to track what inventory is at hand, at any given time. You will be able to access what is available, restock items, and much more.
You can view which items are selling like hotcakes, and which ones are collecting dust. This information will allow you to decide which items you should restock, and which ones you are better off without.
Reporting
Using a POS system for reporting can help you forecast future sales, as well as current revenue. This will help you prepare for the week, month, or quarter.
NCR Counterpoint, for example, has a feature that displays intuitive data for your stores. NCR Counterpoint will provide you with easy to read charts; showing your total sales revenue and how many items sold.
Other features you should look for in a POS is what sells the best, which employees are converting the most sales, and when your furniture store is the busiest. Insights like these will help you better operate your store.
Omnichannel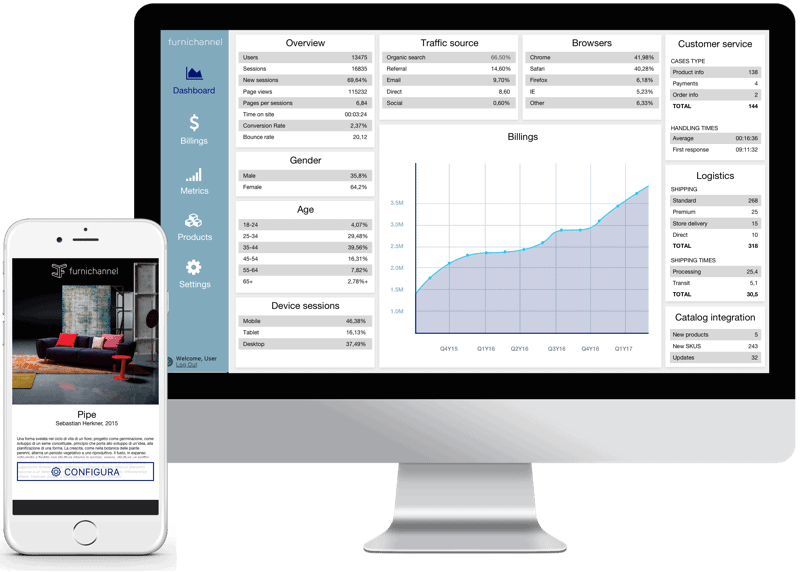 Furniture stores were some of the earliest adopters of online retailing. For convenience's sake, it would only make sense to have a POS system be the link between your brick and mortar and online store.
Check inventory, restock items, and better manage your operations in one dashboard. Having the right features will save you many hours. As they say; time is money.
Rewards Program
Rewards programs are often seen as ways to entice repeat customers with great deals. While this is true, these programs can offer so much more.
With a rewards program in place, like that of Cumulus Retail's, you will be able to offer your customers massive discounts and points towards furniture purchases.
The rewards program is a two-fold operation, however. With one in place, you will also be given valuable data on the customer's purchasing habits. This data can be used to help better stock your floors with hot-ticket items.
These programs will also foster a strong relationship between the customer and your store.
Delivery Scheduling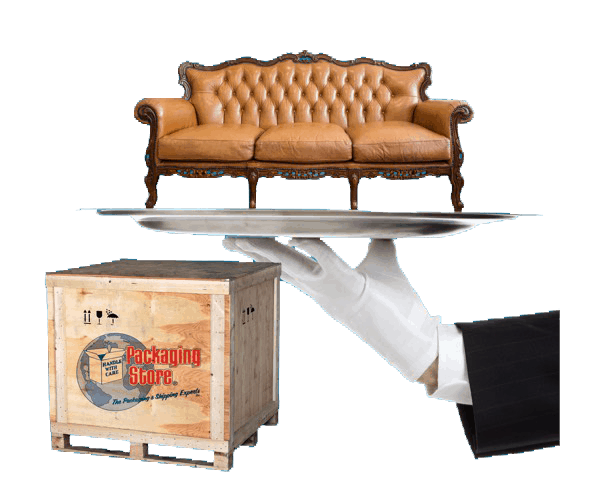 The last step in the furniture buying process can be hectic. When it comes to delivering the furniture, having a reliable POS system can help you provide a better customer experience.
Schedule deliveries and pick-ups in mere minutes. It is also just as easy to cancel and or reschedule a delivery using such software. With an easy to read calendar and lots of features, your furniture business can thrive.
Manage Your Furniture Store Better with POS Software
Here are our final tips on what to look for when choosing a POS system for your furniture store.
Be Proactive
Start getting involved in management. Your retail management software will affect every aspect of your furniture business, so this is not a decision a staff member should be making.
This is an important, stringent process that requires the management talent and experience that only an owner or senior manager can provide.
What if your staff choose a system based on an underlying database they like, but don't realize the system accounts for inventory in a different way? Can you imagine the hassle?
Choose Your Product Carefully
Get the right package. You probably don't describe yourself as a "retailer" very often. You're either a department store, a boutique furniture retailer, etc. Each POS provider has different plans with unique capabilities.
Some POS systems are not always tailored to your industry's specific needs. For example, a provider like Shopkeep has a great POS system, but it's not customized for furniture store operations.
As always, compare online reviews and see what other users are saying. However, it's probably best to watch a demo and get familiar with how the respective POS system operates.
Understand Your Needs
Find out what your unique needs are. Based on your operation, you'll be able to communicate the features you need to the POS provider.
Make a list and prioritize. Over time, you can add more and more functionality to your system. Remember; features are more important than cost.