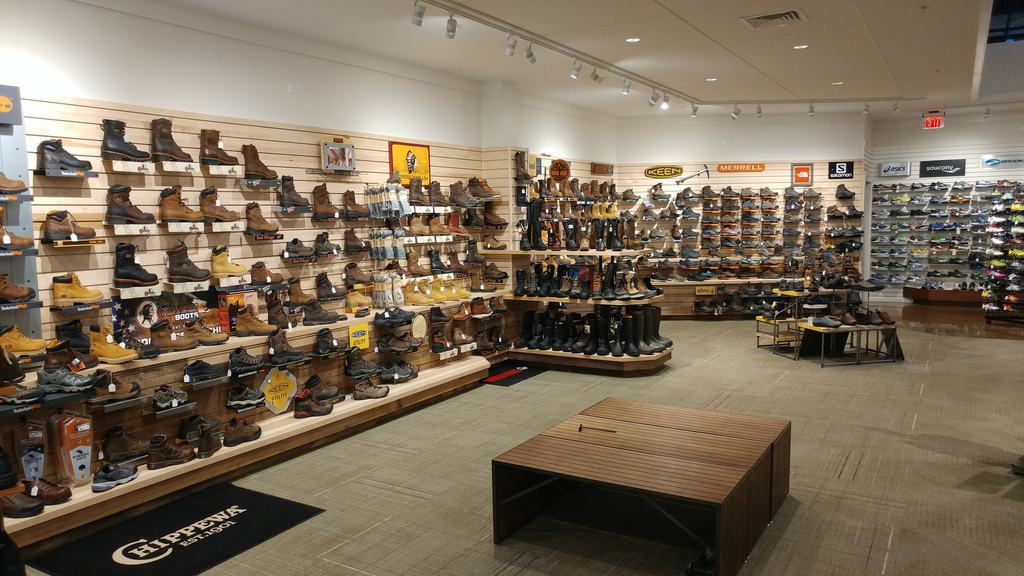 A shoe retailer's challenge is to sell shoes in the specific size, color, and width the customers want. Tracking these three dimensions calls for a POS system designed specifically for the footwear industry.
The right POS will enhance the customer's experience. Instant access to shoe inventory in multiple locations, smooth special order processing, easy checkout, and accessory suggestions related to the customer's purchase will make it easy to provide stellar customer service.
The best point of sale system for a shoe store ties directly into inventory tracking and customer management systems. A detailed customer marketing system feeds personalized offers that target customers' interests and preferences. Real-time reporting lets you really know your business and make smarter, quicker buying decisions to stay ahead of the competition.
Our Top Shoe Shop POS System: InfoTouch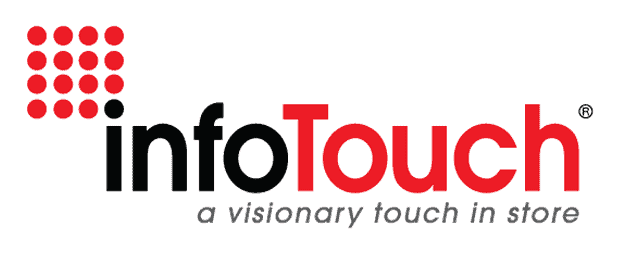 The InfoTouch POS Software for shoe shops allows you to control, manage, track, and maximize your inventory in real time.
This system's most popular features include automatic scanning, sorting and generating purchase orders by manufacturer, vendor, or distributor, as well as by case, pack or carton.
It can also print and create SKUs, track and manage items and order sale prices based on multiple measurement units.
If you are opening a new shoe shop or looking for a  POS solution for your retail chain, you'll find InfoTouch quite appropriate. It is scalable, flexible and reasonably priced, and provides you with all business management features you may need to successfully run your shop.
Top 3 Shoe Store POS Systems
Overall

5/5

4/5

4.5/5

Ease of Use

5/5

4/5

4.5/5

Customer Service

5/5

4/5

5/5

Starting Price

$77.00/one-time/user

Not provided by vendor

$500.00/one-time/user

Deployment

Installed – Windows

Cloud, SaaS, Web

Installed – Windows

Training

Documentation

Live Online

Documentation
Webinars
Live Online

Support

Online

Online,
Business hours

Online,
Business hours

Free Trial

Yes

No

No

Activity Reservations

Yes

No

Yes

Digital Signature

Yes

No

No

License Management

Yes

Yes

Yes

Onsite Printing

Yes

Yes

Yes

Remote Access

Yes

Yes

Yes

Secure Browsing

Yes

Yes

Yes

Touch screen

Yes

Yes

No

Usage Reporting

Yes

Yes

No
Get FREE POS System Quotes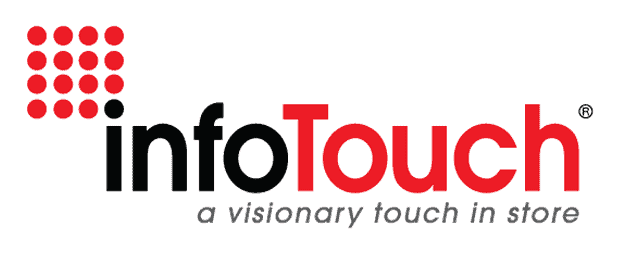 InfoTouch POS
Software comes with integrated credit, debit, loyalty and gift cards processor. The system has been designed so as to enable retailers to receive credit for thier purchases.
This is now an integrated electronic feature, available with the InfoTouch POS software for shoe shops.
Multiple Or Alternative SKUs
The software makes it possible for shoe shop managers to assign multiple or alternative SKUs to any inventory item.
This system also enables them to view and track reports for over a hundred alternative SKUs for each and every individual inventory item. In this way precise tracking, reordering and management of your entire inventory becomes really easy, no matter which vendor you are restocking from.
Set Gross Profit Options
This software gives you the option to set your gross profit on any inventory item or department to a Fixed Dollar, or Percentage over cost. Alternatively, it can be set to "Calculated'. Prices automatically change if the cost goes up and the item is set on Fixed $ or %, allowing the merchant to maintain margins.
Discounts Based On Quantity
Quantity based discounting is only one of the many top of the line software functions you have at your disposal. For instance, you could offer discounts like "buy two pairs get $25 off", etc.
You can also choose price override at the register. This POS system allows for customer based discounts at the register, if  the employee's security profile permits such an operation.
You can make adjustments as you go with price override – any authorized employee at the register can perform these. Of course, you can review the logs and obtain reports on the discounts provided for any staff member or shift.
Create Barcodes
You can quickly and easily make, print, and apply barcodes to manage and track all your inventory items. This, in our opinion, is one of this system's best features because, many inventory items come without bar codes.
Such items might have been bought overseas, or come from manufacturers that do not label them. You can track everything easily by creating and applying your own bar codes.
You can even pre-print labels for orders that haven't arrived yet, so as to let your staff know that the labels have to be placed on the items before displaying them in the shop.
All in-house barcodes are integrated into the profit and loss reports, which indicate item movement, reordering and quantity in stock.
Additional Important Features
The intuitive touchscreen allows quick and convenient adjustments during any sale. All your employees or you need to do is touch the line – item quantities or prices are adjusted automatically during checkout.
Drive Profit Up
This system can give your employees access to free products and replacement sales, so they have the information available at the checkout, or from any terminal or tablet. You can transform vendor cost increases and/or reductions over many items with a single button in the course of invoicing.
It is possible to set up pictures on some or all of the buttons at checkout, so as to facilitate identification. Full-size pictures of items on the terminal are accessible at any time.
This is a way to identify or confirm the quantity of any item during the sales process. Last but not least, you can easily sell or receive items by bulk measurement units.
Bottom Line
There is nothing to complain of with regard to this software. Its customer database tracks each customer's full sales history.
This includes past discounts, trends and quantities for a particular customer. It can also generate customer lists with relevant information, such as emails, or run reports and follow up with targeted email marketing to increase profits.
Our #2 Pick For Best Shoe Shop POS System: POS Nation

POS Nation has successfully implemented hundreds of POS systems in many areas and boasts vast experience in the industry.
Essential Functions
The standard hardware includes a cash drawer, touchscreen computer, receipt printer and barcode scanner.  Most shoe shop managers are also interested in customer displays. These allow customers to see the price of the products as they are rung up.
Similarly, barcode label printers allow shoe store staff to print custom barcodes for individual items. POS Nation proudly offers both of these essential functions.
POS Nation is also very effective when it comes to recording your customers' shopping habits. Thus, you will always know how many pairs of shoes and of what design each of your customers tends to purchase.
The custom shoe label printing feature is pretty neat. With it, you can design and print your own labels quickly and easily, even for individual pairs of shoes.
With the "Case Break" feature you can create barcode labels that fit directly onto individual shoe boxes. Thus, you will always know how many boxes of shoes you have in stock. When you sell individual units, you can record the status of boxes automatically.
Financial Reporting
With POS Nation you can easily see what products are selling well and in what quantities. This is possible because the system lets you track your shoe shop's sales by brands and departments. The customer loyalty programs can be customized to encourage your customers to return to your shop in the future.
Knowing your customers' favorite shoe brands will give you a huge advantage over your closes rivals. With POS Nation you can also stop worrying about transaction safety.
This is because the system provides protection of your customer databases and your business. The software also features integrated merchant processing, which is somewhat of a rarity.
Top Feature
We believe this POS system's best feature is the box inventory. It automatically tracks stock levels, even for separate shipments. The same feature can also track individual shoe boxes and pairs, letting you know what you have in stock at all times.
In addition, this shoe shop POS system can save you time and money by calculating the monthly taxes you owe with just a few simple clicks on your part.
Disadvantages
This software has few downsides, and glitches are a rarity. However, they do occur now and then; it's inevitable even with the best shoe shop POS system. You may need to contact the company's customer service on occasion. In peak hours you may have to wait for up to 20 minutes to speak to a  representative.
Bottom line
POS Nation's software will facilitate the seamless operation of your shoe shop. By knowing how well your items sell and your margins by department, you can make better decisions and offer promotions to win more customers or make old ones come back.
Our #3 Pick For Best Shoe Shop POS System: CAP POS

CAP POS features simple, intuitive screens and a stable and fast SQL database that helps improve customer service and speed up the checkout process.
This POS system is extremely flexible and enables you to customizeits interface according to your individual needs.
Features like credit card processing, Hotkeys, and fast customer lookup make CAP POS the perfect front counter solution.
Simplicity
CAP POS is  simplifies things at the checkout counter, so you can obtain valuable data about your shop while taking care of your customers. This system's advantages also include short transaction times and real-time data access from the back office.
At the same time, its user-friendly interface reduces cashier errors and generates automatic email receipts, gift cards, layaways, and loyalty programs. It can also stream offers using the built-in Digital Signage Player, and provide promo pricing and many flexible discounts.
Powerful Back Office
CAP POS is not an ordinary POS system. Its strong back office suite enables retailers to stay on top of shop sales and operations and thus increase their sales and profits. At the same time they can reduce overhead and enhance their customers' shopping experience.
The system's powerful purchasing tools ensure you have the inventory you need. Its integrated CRM tools will surely impress your customers and boost your sales.
In addition, the real-time Microsoft SQL reporting feature gives you instant access to all relevant data. CAP Pos also features support for Windows tablets and provides for QuickBooks accounting integration.
A Truly Versatile Solution
CAP is a cloud-based point of sale (POS) solution that is suitable not only for shoe shop owners and managers, but also for retailers in industries such as apparel, bike, jewelry, pet, sporting goods and home decor.
The system enables retailers to manage inventory and customers, dig deep into their store's analytics and process transactions.
CAP also offers a fully integrated, e-commerce solution that allows managers to manage online and in-store inventory, analyze multi-channel sales data and have a single view of their customers.
The system also boasts a built-in tag and label designer and provides billing for wholesale businesses or B2B.
Its employee tracking function minimizes costs and theft risk and makes PCI compliance really simple. It also offers some special vertical functions that have been developed especially for footware retailers.
Effective Inventory Management
The multi-store capabilities of CAP POS make it easy for you to keep inventory up to date across all locations, while the mobile extension feature enables your associates to check on inventory and make sales from anywhere in the shop via an iPad.
This POS solution also enables users to track, create, and assign serial numbers to products and create product variations such as color, size, and material, using a matrix system.
The system can also generate various reports that allow shoe shop owners to to track sales and inventory numbers and see how sales and profits change over a certain period of time.
This POS solution integrates purchases, transfers and multiple vendors into one comprehensive product. Users can also process work orders, special orders, and layaways. Last but not least, CAP Pos offers personalized onboarding and 24/7 support.
Disadvantages
The fact that this system maintains a complete customer purchase history and sales history for each inventoried item is not a disadvantage in itself, but some users have encountered  issues and glitches with this particular function.
Nevertheless, the company's customer support department is making great efforts to address each individual case and ultimately resolve the issue. A more substantial downside of CAP POS is its price tag. It is indeed very expensive to integrate this POS sytem into your footwear retail business.
Bottom Line
CAP POS is a user-friendly system that offers countless reporting features and the inventory management capabilities. It can also create many programs that allow shoe shop managers to simplify sales.
Our Final Say On the Best Shoe Store POS Systems
When buying a shoe shop POS system, the first thing that you need to make sure is that the system complies with the industry-specific requirements.
Moreover, shoe shop POS systems should provide short transaction times. A shoe shop employee cannot afford to waste too much time processing a transaction. Therefore, your POS system should ensure faster transactions and make  sales information easily accessible.
Finally, the best shoe shop POS systems are intuitive. Their user interface is easy to operate and navigate. The simpler a system is to use, the less time will be wasted on staff training. We thin that the three POS systems for shoe shops reviewed above offer an optimal combination of functionality, value and speed.