If you own or manage a shoe store, it's important to select the best shoe store POS system available. Point of sale (POS) software for shoe stores allows them to automate processes, streamline tasks, and serve more customers with less effort.
Shoe stores must find ways to entice more customers and increase sales in any way they can to be profitable. It is essential that these specialty retail stores find ways to bring in new customers and encourage existing customers to return for repeat business.
Today, consumers are increasingly purchasing shoes online. Shoe stores should consider acquiring a POS system that has eCommerce capabilities to accommodate consumers in the digital era.
However, brick and mortar shoe stores will not become obsolete because many consumers (probably the majority) like to try shoes on before purchasing them. Therefore, shoe stores need a POS system that can manage both in-store and online purchases.
Additionally, a few more key features that you should look for in a shoe store POS platform include:
Customer loyalty programs to encourage repeat business
Third-party app integrations so you can customize your system to meet your business needs
Powerful reporting and analytics around staff performance, inventory, sales, and revenue growth
Vendor management capabilities that include automated purchase orders
Multiple store management features so stores can sell and track transactions from multiple locations, including online purchases
Shoe stores have unique POS system needs that most retail businesses do not, so choosing the right system is incredibly important. If you invest in the wrong system, your business will take a big hit. That's why we have evaluated our picks for the best shoe store POS systems—to help you in your decision-making process.
Below we cover each of our top four picks, analyze them in detail, and explain why each system made it onto our list. But first, we provide a high-level comparison of these four systems.
Comparing The Best Shoe Store POS Systems
Brand Names

Upfront Cost

Processing Rates

Standout Feature

NCR Silver plan is $149/month.

2.4% + $0.15 transaction fee.

Intelligent tools that include data-driven pricing rules and stock level forecasting.

Plans start at $99/ month for 1 register.

Tapped, inserted, or swiped rate:
2.6% + 10¢
Manually keyed-in rate: 2.6% + 30¢


A large community devoted to connecting with other retail entrepreneurs with hundreds of forum discussions.

Plans start at $99/ month for 1 register.

Integrates with third-party payment processors like PayPal, Square, and Worldpay

Manage a central product catalog that syncs items across all channels.

Plans start at $59/ month (paid yearly) for 1 outlet and license

Integrates with in-store payment providers like PayPal Here, Tyro, and iZettle.

Powerful analytics with real-time alerts for specific scenarios that are pre-set.
NCR Counterpoint

: Best System for Inventory Management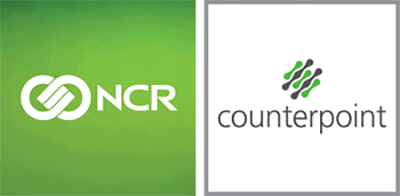 NCR Counterpoint POS is one of the best shoe store POS systems because it is designed to suit a shoe store of any size. It's a specialty retail management platform that seamlessly integrates the front and back offices of a business.
Some key features include:
Powerful Inventory Management
When inventory tracking is done manually, it's super time consuming and prone to human error. With NCR Counterpart's POS inventory management features you get more accurate inventory counts and reports to ensure your stock aligns with what has been sold, with no discrepancies.
Inventory management is incredibly important for shoe stores. If a customer walks into your store and falls in love with a pair of boots, you had better have her size in stock. Otherwise, you just lost a sale and possibly a future customer.
NCR Counterpart also provides multiple store management capabilities. This allows users to check inventory stock across all locations.
So, when that customer falls in love with those boots but the store she's in is currently out of her size, an employee can quickly check the stock of other locations to see if her size is available elsewhere. If so, she can drive across town and buy them, which means you avoid losing that sale.
Smart Purchasing
NCR Counterpoint allows businesses to easily manage vendor costs, available items, and more. Users can configure the system to automatically create and send purchase orders to preferred vendors when a specified item's stock starts to run low. Inventory management features trigger this action when the system realizes the item is in short supply.
NCR enables shoe stores to receive merchandise with or without a purchase order. The system uses previous purchase order data to automatically order new stock. The supplier receives the order, ships the merchandise, and your store receives that new stock in the correct quantities.
Plus, you can configure NCR Counterpart to ship different quantities to different store locations, depending on inventory levels. All of this saves loads of time that managers can instead use to interact with customers and tend to their needs.
Secure Access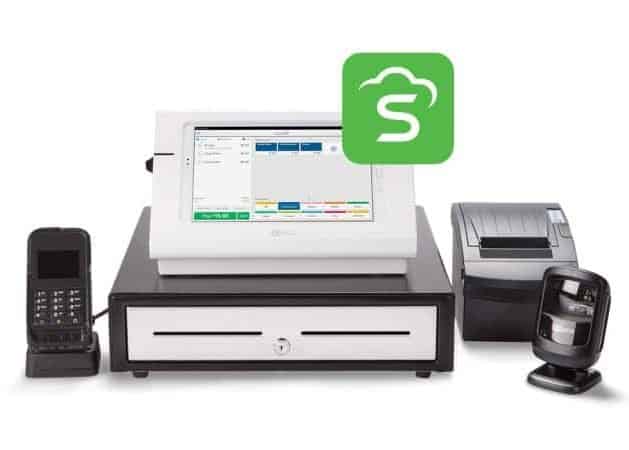 NCR Counterpart is one of the most secure point of sale systems on the market. It provides multiple layers of data security and maintains compliance with the most stringent data security protocols.
The NCR Counterpart POS system protects sensitive data using Windows or SQL authentication processes.
The system supports fingerprint readers and user ID cards that process user-specific security settings. This allows system administrators to control who has access to which system functions and system data, adding yet another layer of data protection.
Premium Business Growth Features
Shoe stores that opt for NCR Counterpart can purchase many premium features to add to their system. This is particularly helpful for businesses that are in growth stages. So, as your shoe store scales, you can add any of these features if and when you need them. Some of these add-on features include:
eCommerce sites with online transaction capabilities
Additional pricing level management
Accounting automation
Gift registry functionality
Advanced Marketing Automation
NCR Counterpart also offers marketing automation features that are surprisingly extensive for a point of sale system. These marketing features allow shoe stores to keep customers informed about new offers and encourage them to return and purchase more.
You can automate and customize email marketing campaigns targeted at specific customer segments that you define based on their purchase history, demographics, etc. This results in more customers, increased revenue, and allows you to develop and nurture closer relationships with valuable customers.
Get A Quote from NCR Counterpoint
Lightspeed Retail

: Best System for Managing Multiple Locations

The ability to easily manage operations and access data from multiple locations in the same system is the primary reason Lightspeed Retail made it onto our list.
The system automatically aggregates data from all your locations so you can run reports with data from across your chain of stores.
Other key features and selling points include:
Built-in eCommerce Stores
It's easy to set up your own eCommerce store with secure payment processing capabilities. You can either use Lightspeed's built-in eCommerce features or integrate a third-party eCommerce platform. When you are managing multiple locations, you are likely growing your business quickly and will want to set up an eCommerce store. Lightspeed makes this a breeze.
SEO Optimization Tools
Built-in search engine optimization (SEO) tools improve your eCommerce site's search engine rankings. The quality of your site's SEO tactics and efforts can make or break your business. If your site is SEO optimized, it will appear higher in search results—ideally on the first page of results.
Think about it—when was the last time you scrolled through to page seven of a browser's search results? We typically find what we need on the first page. That's why SEO optimization is so important.
Moreover, it's crucially important to optimize properly and Lightspeed does that for you. This eliminates the need to hire an SEO contractor or an in-house expert, which saves you significant resources that can be redirected to other areas of your shoe store.
Order Management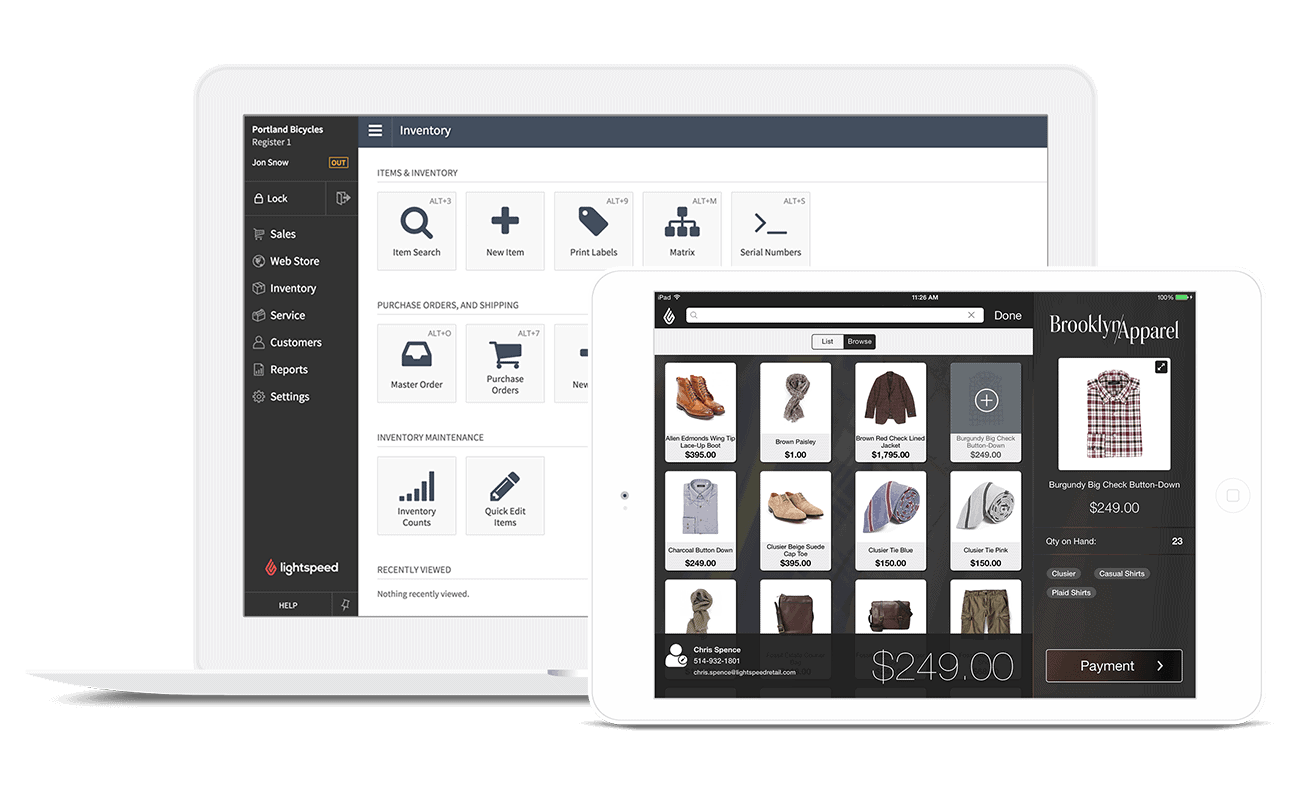 All purchasing can be centralized through the Lightspeed system. The system can store over 3,000 integrated vendor catalogs.
Users can import items from external lists and/or order items from those preloaded catalogs. Furthermore, users can set up customizable, recurring purchase orders so the store never runs out of its most popular items.
All orders, purchases, and transfers are consolidated into a single order. Returned items can be automatically removed from inventory to streamline order management and ensure accurate inventory counts.
Reporting and Analytics
Lightspeed captures loads of data, from customer demographics and sales data to purchasing trends and revenue predictions. Users can then analyze and run reports with that data to keep a finger on the pulse of business growth. This enables shoe store owners and operators to make more informed, data-driven decisions about how to scale their business, making Lightspeed one of the best shoe store POS systems available.
Get A Quote from Lightspeed Retail
Vend

: Best System for Advanced Customization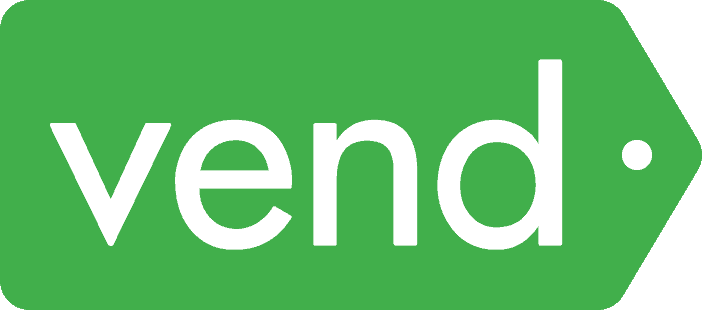 Vend is a retail point of sale system that includes everything a shoe store needs to run a smooth operation. From eCommerce capabilities to robust reporting and advanced customization features, Vend covers nearly every need a shoe store has.
Some of Vend's most powerful features include:
Integrated Payment Processing
Vend integrates with all major third-party payment processing applications. This allows patrons to pay with a variety of payment methods, including credit cards, debit cards, cash, checks, and even gift cards. Plus it can process discounts.
Giving customers more options to pay reduces the hoops they must jump through to settle the bill and improves the customer experience. And a great customer experience produces satisfied customers that return to purchase again in the future.
Customizable Reporting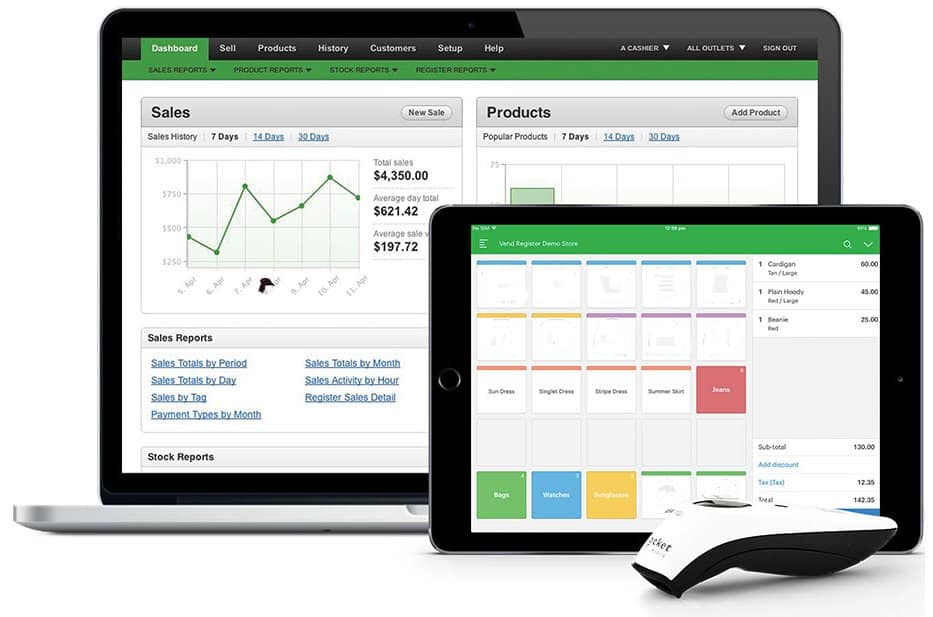 Powerful reporting, metrics, and analysis are features that every POS system should include. Customizable reporting goes above and beyond expectations, and Vend excels at this.
With so much data at their hands, users can easily maintain constant insight into their results and make better, data-driven decisions. They can run customized reports around just about any metric for which they track and store data.
Informed, insightful decision making is the foundation for business growth. Therefore, custom reporting is such a valuable feature in a POS system.
Flexibility to Grow Your Business
Vend's level of flexibility enables shoe stores to easily expand into bigger markets. New users can be added to your team at no additional cost.
Permissions can be customized to restrict what users can do and the data they can see. Also, during busier times of the year, a location can add an extra register to the system if needed, and so on.
Data from every location is centralized, no matter where the transaction takes place. Data and information are always synced to the central system in real-time. Regardless of how complex your operation is, or its number of locations, Vend is flexible enough to customize and integrate most things with little effort.
Hike: Best System for Third-Party Integrations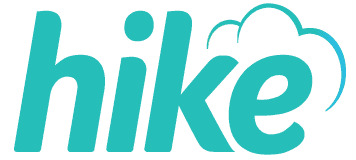 Hike is a cloud-based POS solution that allows you to sell footwear in a variety of contexts. These include selling in-store, on-the-go, online with an integrated eCommerce site, and through the Amazon Marketplace.
Hike's most important features and strongest selling points include:
Payment Flexibility
Hike integrates with the top in-store payment providers like Shopify, WooCommerce, and Xero. Also, a shoe store can use its existing payment processor. Hike simply tracks the payments using an external card terminal.
The solution can accept any form of payment, including contactless payments. Hike also processes partial payments, on-account sales, and gift cards.
Custom payment types are entered into the dashboard to track metrics. How many checks were processed in the store last year? These analytics can be used to determine which payment systems are the most effective for the business.
Intelligent Inventory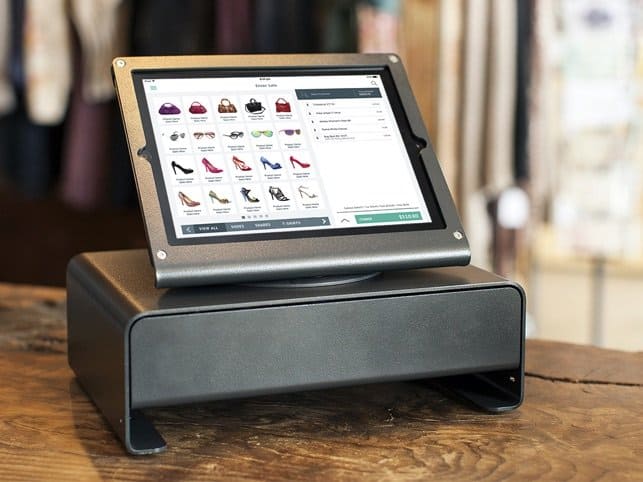 Among the most important features of a retail POS system is the ability to track inventory. And, as mentioned above, shoe stores stock loads of inventory.
With Hike, a shoe store can upload an unlimited number of products to its inventory list. The system's product import template enables a company to build their product list in minutes through bulk imports. You can organize products by color, size, material, etc., to improve internal organization.
Powerful Analytics
Hike offers detailed reporting on sales, products, employees, and more. Its intuitive dashboard allows you to view all important data on a single screen. You can analyze consumer data and review trends, such as the age range of your largest customer segment, and more.
Furthermore, automated triggers can be set to alert you when specific events take place, like an inventory discrepancy. Hike logs every single transaction, which is useful not only for verification purposes but to gauge employee success as well.
Key Benefits of Using a Shoe Store POS System
Strong inventory management that allows you to drill down into stock levels
Flexible payment processing that integrates eCommerce applications with your POS system
Detailed reporting that empowers you to make more informed, data-driven decisions
Multi-store management capabilities that aggregate all data into a central database
Customer loyalty and discount programs that reward repeat business
Ready for Your Own POS System?
If you're shopping around for a shoe store POS system, take your time and do your due diligence. Conduct some research on your own—that is always advisable. Reading this article is a good start. But go a step farther and read user reviews on sites such as G2Crowd and Capterra because they let you see how actual users like the system.
Create a list of your POS system needs then identify the best options available so you can boil them down to a list of five or ten. Then really dig into each one to find the system that fits the majority of your needs.
There are tons of options out there. Follow the advice above and you'll find the point of sale system that is a perfect fit for your shoe store and your business needs.