(Last Updated On: October 19, 2021)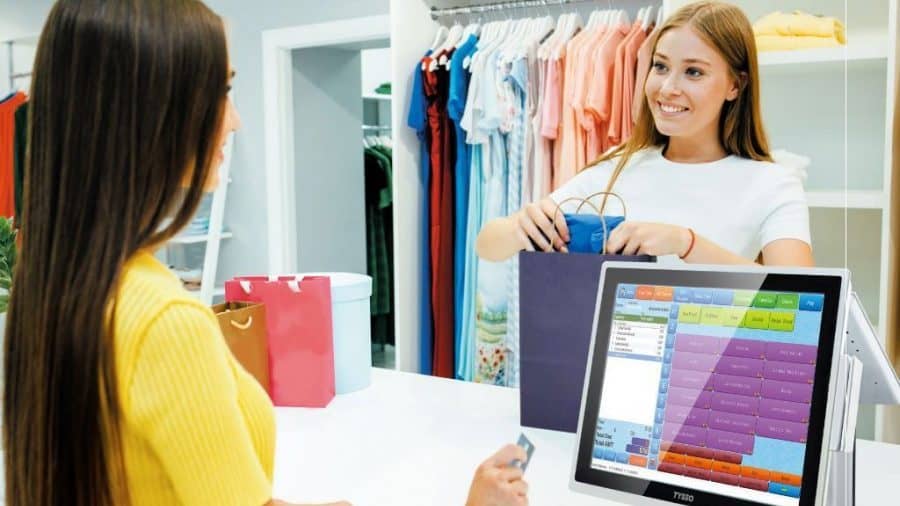 Whether you run a large clothing store chain or a small, single-location boutique, competition from online retailers and social distancing brought your business to its knees.
The average profit margin for a retail clothing store is around 9%. With this tight margin, there is absolutely no room for error.
Managing inventory effectively is perhaps the most important factor to your business' success. The most efficient clothing store POS system will deliver robust inventory management, helping you decide which products should be stocked.
Based on our research, Lightspeed POS is the best clothing store POS system, due to its third-party solutions and seamless integrations. Other than that, the system provides robust inventory management that is tailored to clothing stores, with easy-to-use barcode scanners. The system provides easy-to-learn menus, which will be a great benefit when training new employees.
If you run a clothing store, you can't just settle for any retail POS system. You must select a point of sale software that will help you launch robust loyalty programs and layaway programs. In addition, nowadays, the system must integrate with your site, so you can process eCommerce sales.
If you are ready to increase your profit margins and compete with online retailers in an effective way, let's review the top options for clothing store point of sale systems.

Top 5 Clothing Store POS Systems
Lightspeed Retail: The Overall Clothing Store POS System
RetailEdge: Best Customer Management POS Solution
Rain POS: Most Feature-Rich Software for Clothing Stores
Square Retail: Most User-Friendly Clothing Store POS
Vend: Most Scalable Clothing Store Software
 Best Clothing Store POS Systems
POS System

Starting Software Cost

Customer Support Availability

Mobile Access

$69/month

24/7 customer support

✓

$495
[One-time cost]

Business hours

✓

$99/month

Business hours

✓

$60/month

Business hours

✓

$99/month

Business hours

✓


Lightspeed Retail is undeniably the best software choice among the competitors, and for a reason. Lightspeed is continuously improving its POS system with frequent updates to the software and more integrations than their competitors.
While other POS systems are 'stuck in the past' with traditional features and marketing initiatives, Lightspeed places heavy emphasis on eCom solutions, aligning their mission with the fact that apparel and accessories sales are set to increase from 102.5 billion in 2020, all the way to 153.6 billion by 2024. That's nearly a 50% increase in online sales. Lightspeed is one of the few retail POS providers paying attention to this explosive growth.
However, there are more features this system delivers than just robust eCommerce features. Lightspeed Retail also offers multi-location management capabilities, reward programs for repeat customers, contactless payments, stock import, and many other features apparel stores need.
Let's review what makes Lightspeed Retail the true champion in this category.
Inventory Management
There are lots of systems on this list with powerful inventory management functionality—it's an essential feature for clothing stores. But Lightspeed Retail's inventory features serve a clothing store better than any other system.
Automated inventory alerts, inventory age monitoring, and powerful inventory reporting provide insight into which items are overstocked, selling well, etc.
Lightspeed's inventory matrix lets you easily manage item variations such as blue jeans in different cuts, sizes, colors, etc. The amount of time inventory matrices save for clothing stores is invaluable.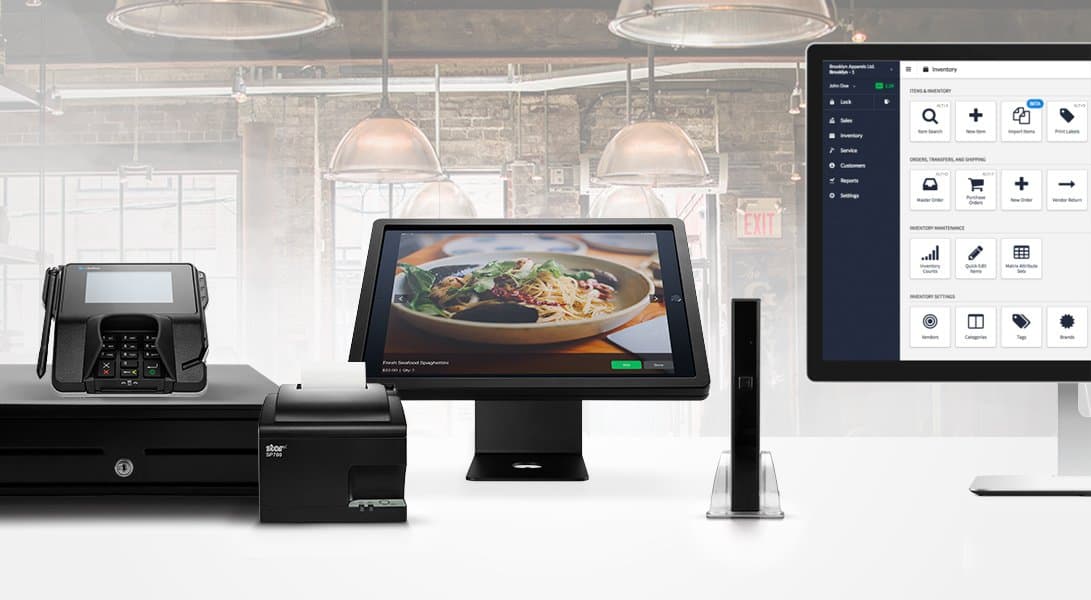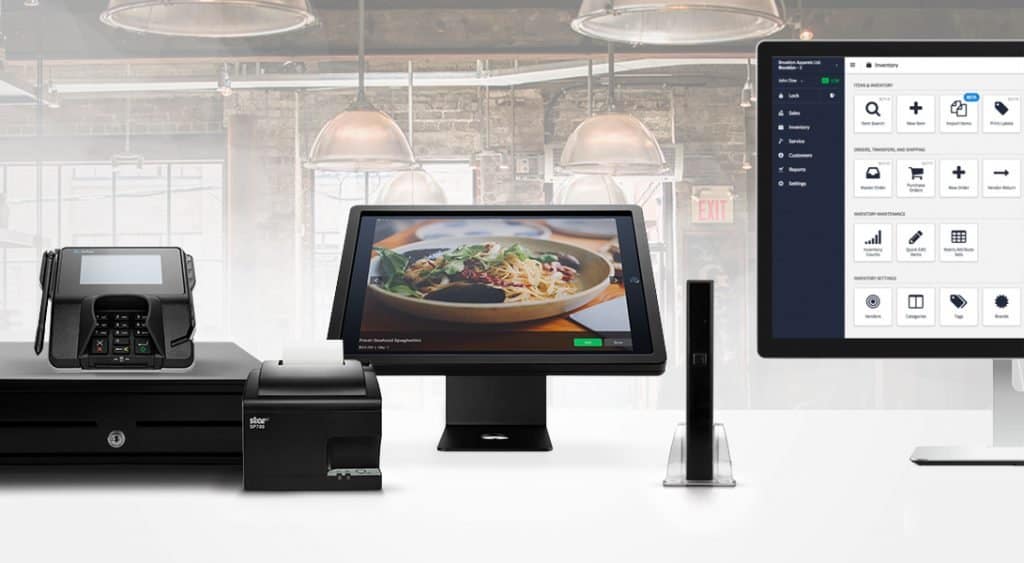 Customer Loyalty Programs
With Lightspeed's CRM feature, you're able to drive repeat business and build long-term relationships with your customers, both online and in your physical store. Lightspeed Retail's customer loyalty features help clothing stores build better, longer-lasting relationships with customers. Use built-in rewards functionality, discounts, and special offers to turn one-time customers into repeat patrons.
Marketing Features
How will your customers know about these special offers? Lightspeed Retail's marketing suite lets you send segmented, target emails to customers. You can also run automated SMS campaigns to spread the word. Best of all, all customer rewards points are stored in the system, meaning customers don't need to carry around physical punch cards.
Seamless Integration
Lightspeed's software integrates with leading third-party solutions like RetailNext and Retail Tookit, helping you take a deeper look into analytics, implement employee scheduling, and more. The software fully integrates with the POS system, eCom, loyalty, and hardware, all-in-one place.
2. RetailEdge: Best Customer Management POS Solution


RetailEdge offers a robust retail POS system that is a great option for small- to mid-sized clothing stores. Included in its expansive feature set is powerful inventory functionality, which includes over 25 inventory features alone.
Plus, it's a highly flexible system with various options for data management and a lot more, at a fraction of the price of its competitors. It delivers a few standout features to clothing stores. Key among them is its customer relationship management (CRM) functionality.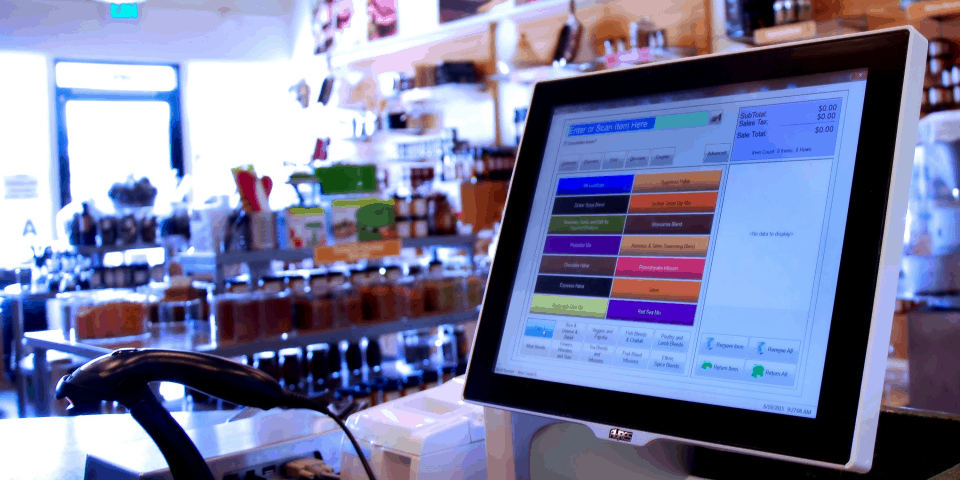 Powerful CRM Capabilities
RetailEdge simply outperforms the competition when it comes to developing long-lasting relationships with customers. This is critically important to clothing stores because many rely on repeat business to survive and grow.
RetailEdge offers users the following customer management features:
Detailed customer profiles complete with purchase histories, product interests, and personal data
All customer purchases data collected from each store location are added to the same profile
Customer-specific discount pricing
Customer birthday tracking
Detailed purchase histories are displayed at the point of sale allowing employees to suggest upsell options
House account, store credit, and account invoicing
Customer email capabilities
Loyalty and rewards programs
Gift card management
Customer forums that enable customers to share best practices
Multi-Location POS
If you have multiple store locations, RetailEdge makes managing them simple and painless. All of your sales and inventory data is synced back to your central POS system. You can check in on sales reporting while offsite and view revenue numbers for all stores combined.
Often, a customer visits another store location. When they do, their purchases and associated data are also synced back to your centralized POS database. This allows you to deliver an even better customer experience.
3. Rain POS: Most Feature-Rich Software for Clothing Stores


Rain POS is a diamond in the rough in the retail POS software market. Very few solutions offer what Rain does at the price it charges. It's not the sheer volume of features the system delivers that differentiates it from other POS solutions. It's the fact that every system feature is available to all users.
A Truly Seamless Integration
With Rain, your POS and your website and completely seamless. Being just one standalone system, your inventory is available for purchase both in-store and online.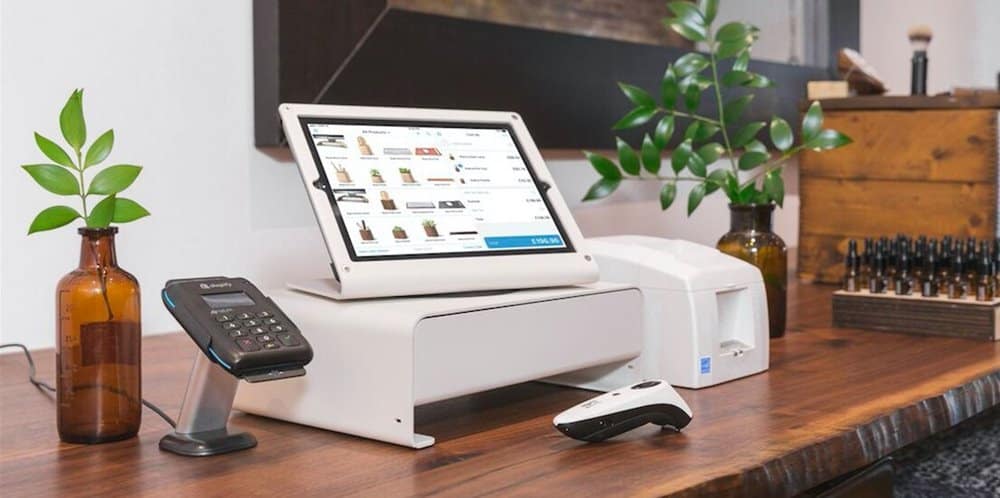 Adding a Product
Want to add a product to your website and shop at the same time? You can do so easily by entering the product's title, add an image, a description, and scan/create your barcode number. Set the inventory amount and other details you want, then select if you want to add it your POS, website, or both. When customers search your website and see that you carry the item they want, they are more likely to walk into your store.
Automated Marketing Tools
When a customer hasn't bought anything in 60-90 days, the system can send them an email, reminding them you haven't seen them in a while. You may even send them a 10% coupon, good for that week or month only. This will increase urgency and get more customers to come through your doors.  Also, send out email alerts about sale items.
4. Square Retail: Most Intuitive, User-Friendly Clothing Store POS Solution


Square Retail is the next generation of Square's original iPad-based POS system, which is used today by over two million businesses worldwide.
Square POS is free and comes with a free card reader, which has largely led its success. The company later launched a beefed-up version of its original POS called Square Retail. Although Square Retail can be used for free, clothing stores need a paid version to truly maximize ROI.
Square Retail delivers powerful inventory features with multi-location stock management functionality. Users also enjoy seamless checkout and payment processing, in addition to a load of other features. But perhaps the strongest selling point for Square Retail is how easy the system is to use.
Easy-of-Use
Square's interface is incredibly intuitive, with system prompts that minimize the taps employees must make to complete system functions. New users can be trained in a day or two, dramatically shortening the learning curve when compared to other POS systems.
This is a good thing because Square doesn't include a training mode and its customer support team is typically busy with any of its two million customers. Those are not problems though because the system is as user-friendly as it gets.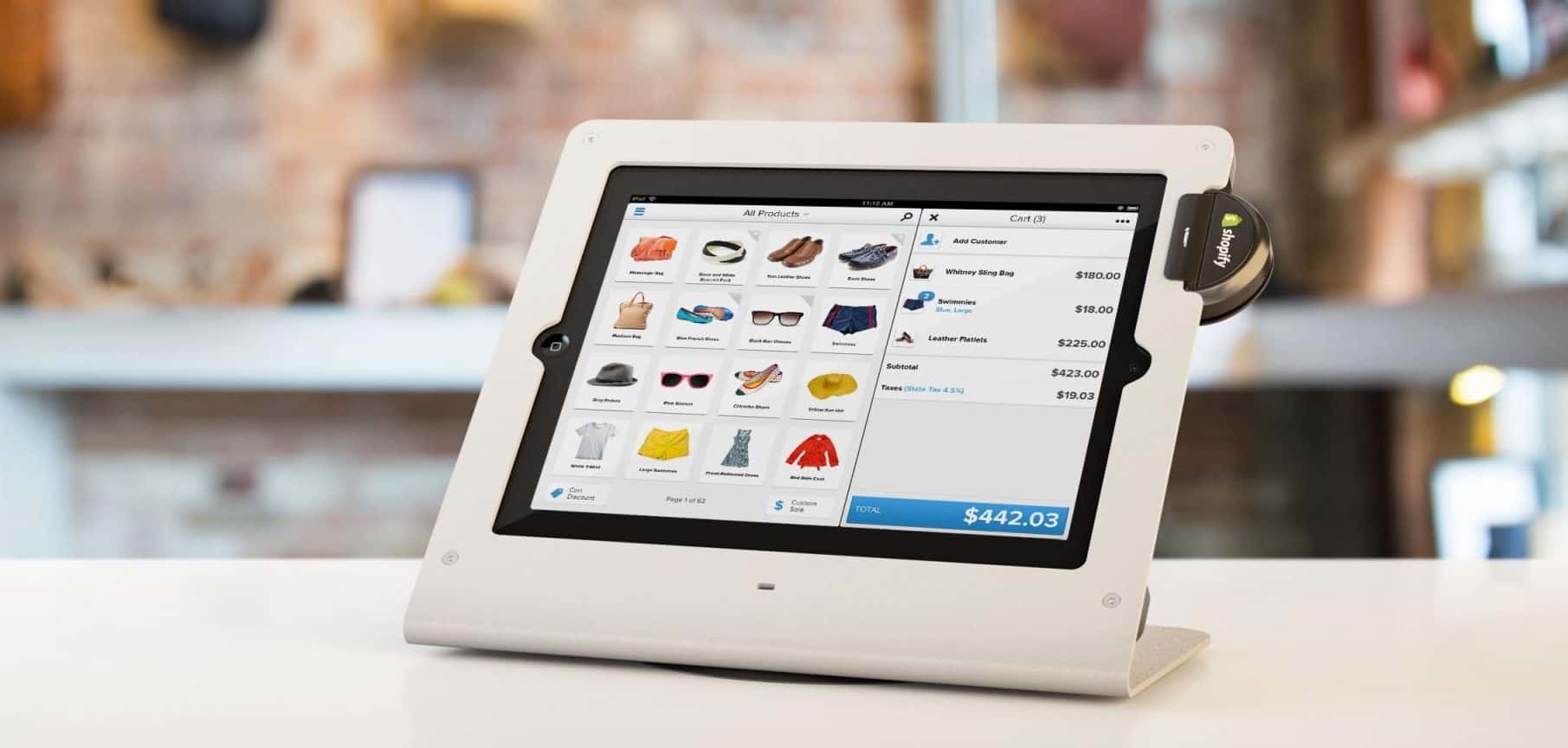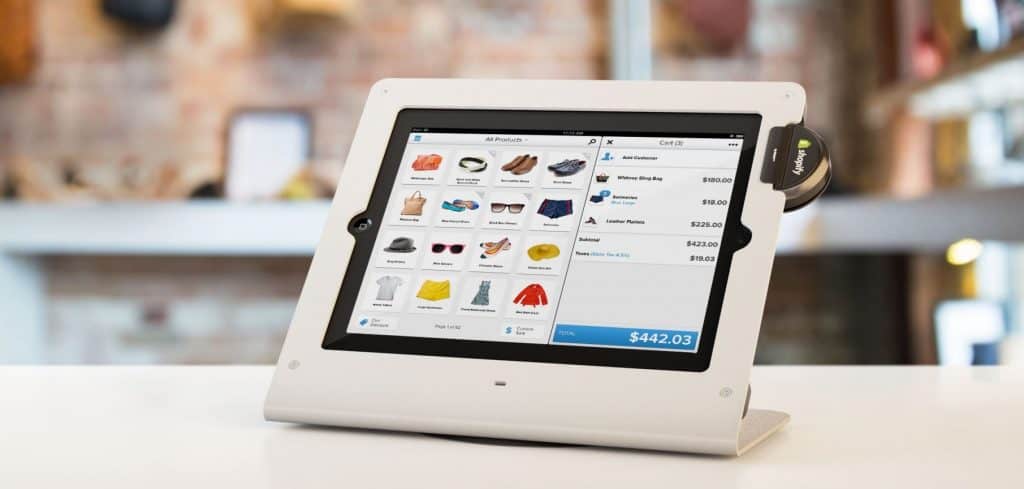 Advanced eCommerce Tools
Square Retail earns points for delivering robust eCommerce and online ordering and payment capabilities. Users can build their own eCommerce website with Square's user-friendly website builder. You can even customize any of Square's templates with your own branding.
Moreover, you can integrate your eCommerce store with Instagram and start selling from that social network. Any online sales you make are automatically accounted for in your POS sales tracker and inventory manager.
Get A Quote from Square Retail
5. Vend: Best Multi-Location System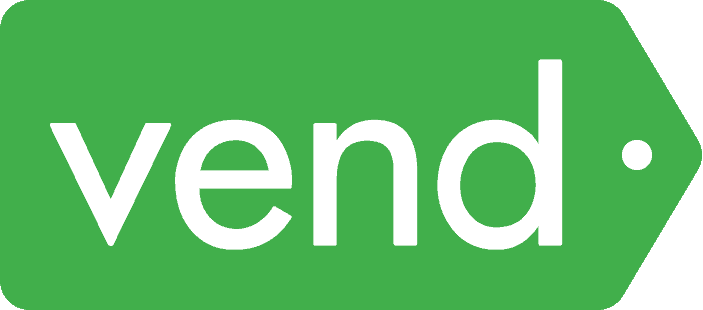 Vend is a popular retail POS system used by various business verticals. It produces a POS system designed to meet the needs of clothing stores and is heavy on features that facilitate clothing store success.
It delivers excellent customer management features. Capabilities like promotions, gift cards, and various payment options empower you to deliver a customer experience that generates repeat business. Plus, it features robust inventory management functionality which is essential for all clothing stores.
That's just a glimpse of Vend's feature set. What makes Vend an attractive clothing store POS system is its multi-location capabilities.
Multi-Location POS
Vend lets you manage and track data from every clothing store location you own, all from the same system. You can manage inventory, check on sales and other reporting, make pricing and other system changes, and more. Plus, this can all be done remotely since Vend is a cloud-based solution.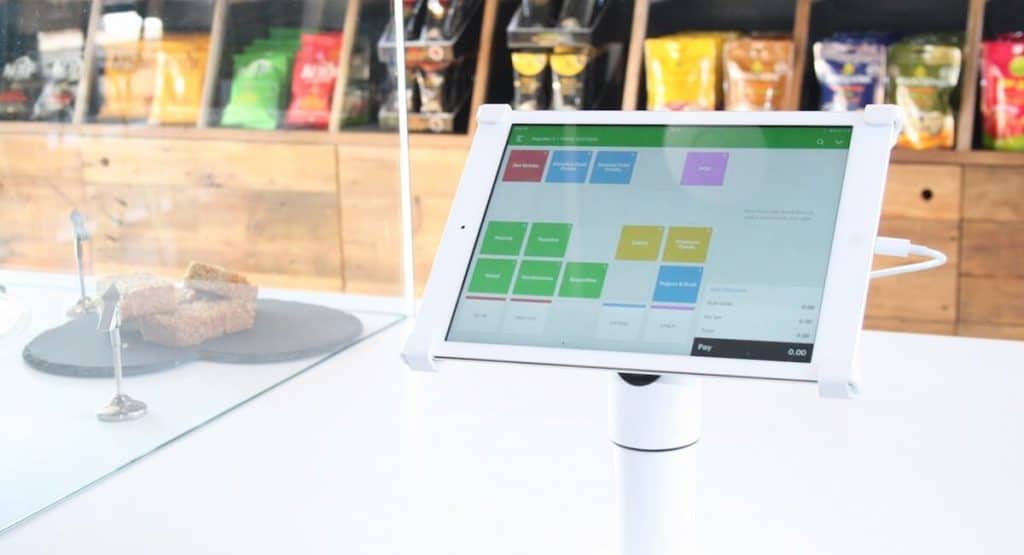 Performance Insight in One Location
Because all the data from your various locations syncs back to your POS, you maintain a single view into the performance of your entire portfolio of stores. Track sales, inventory, employee movement, sales trends, and more from across all locations.
Customer-Centric Features
Your clothing store customers enjoy the ability to shop at various locations and have loyalty program and rewards points compiled into the same profile. Regardless of where the purchase was made, the points go into the same pool. Their purchase histories are also aggregated in the same customer profile, making it easier for you to deliver a personalized customer experience.
Features to Look for in a Clothing Store POS System
Clothing stores—like many retail stores—require specific features to operate efficiently and effectively. Some retail POS features are essential to clothing stores that want to maintain a competitive advantage. Below we cover the most important features to look for in a clothing store POS solution.
Customer Management Capabilities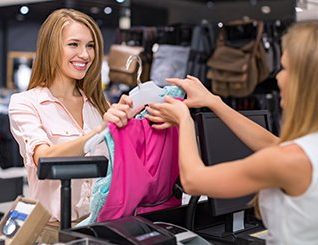 Customer management is key to generating repeat customers and recurring revenue. The best clothing store POS solutions help you build lasting relationships with our customers. The system helps you do this by gradually developing customer profiles that include their personal data and purchase history.
With this data, you can see the buying habits and purchase histories of your customers. This insight allows you to run targeted, personalized marketing campaigns that are highly relevant to recipients.
Marketing Features
Marketing features aren't very powerful without CRM data working alongside them. Your CRM captures customer information and makes it available to your marketing features. With that data, you can easily develop and execute personalized marketing campaigns that speak to the needs of the customer segment you're targeting.
Powerful Reporting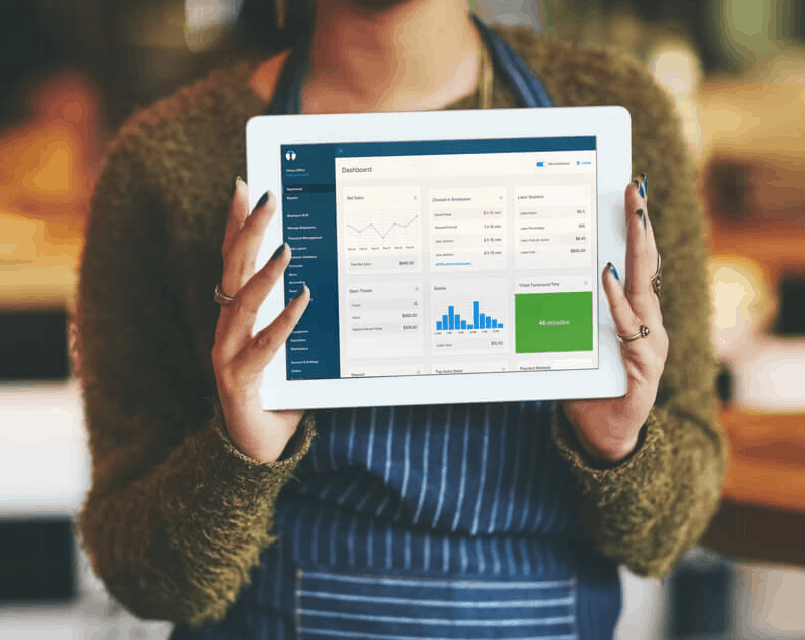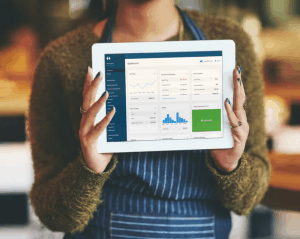 All business in today's era of Big Data need powerful metrics, reporting, and analytics to remain competitive. These days, you can't make business growth decisions based on a hunch. You must make data-driven decisions to grow your business.
The insights gained from powerful POS reporting facilitates the most informed business growth decisions. Strong reporting gives you a view into inventory levels, sales trends, revenue predictions, employee performance, and much more.
With the insight provided by a clothing store POS solution, you should be able to make more intelligent decisions about how to grow your business. If your growth strategy currently comes from your intuition, it's probably time to make a shift.
Complex Inventory Management
Robust inventory management is a must-have feature for clothing stores. Inventory discrepancies can have detrimental impacts on your ability to generate revenue. The best clothing store POS software delivers advanced inventory tracking and features like automated alerts when stock is running low.
They also provide value-added features like automated purchase order routing. Finally, you should look for a system that gives you an inventory matrix. These let you streamline the management of inventory items with multiple characteristics, like different sizes, colors, designs, etc.
eCommerce Capabilities
All clothing stores benefit from having eCommerce capabilities and a strong online presence. Consumers increasingly shop online and expect to be able to do so. In essence, without an online presence, you send a poor first impression to potential customers. Plus, the more ways consumers can browse your offerings and purchase them, the more revenue you'll generate.
Solid eCommerce capabilities make it easy to upload photos of individual items to your website from your POS system. The POS system also adds each item's product information, availability, price, and more. This streamlines the entire process for you because it's all automated by your POS.
Built-in eCommerce capabilities increase sales, grow your customer base, and drive up revenue. Plus, they further enhance the customer experience.
Multi-Location Management
Any business that manages more than one physical storefront should look for a POS system with multi-location management features. If you fall into this category, you need a clothing store POS solution that will generate reporting and analysis with data compiled from every location your business manages.
This capability lets clothing store owners and managers work in the system and access data and reports from all locations on a single screen.
Data from all locations is captured and stored in a centralized database. It then is organized into a single dataset, giving you a high-level view of your business as a whole, rather than granular, store-specific details.
Managing multiple locations is a complex process. The right clothing store POS system will simplify the process and make life easier for you.
Top Reasons to Invest in a Clothing Store POS System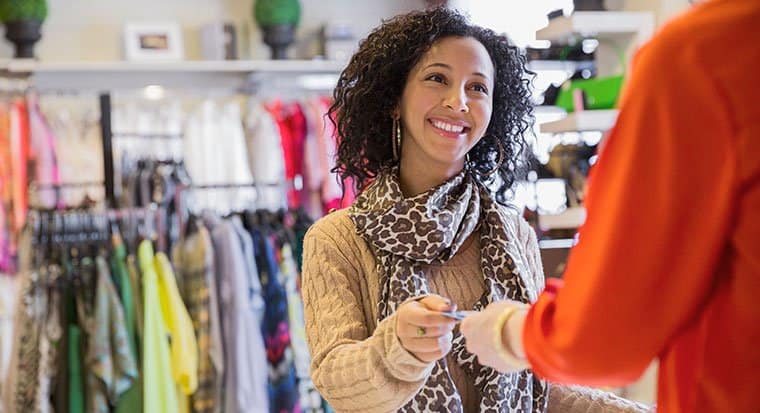 Clothing stores receive tons of benefits from using a POS system. Below, we cover a few of those benefits.
Significant Time Savings
The best POS systems dramatically reduce the risk of human error by automating manual processes. This frees up time employees can spend on higher-value tasks.
Better Customer Experience
A robust POS system that frees up time for employees results in happier workers. When employees are satisfied and motivated, they go out of their way to help customers and deliver a superior customer experience.
Precise Inventory Tracking
Manually counting inventory can take ages. A strong POS system automates inventory tracking. The best systems observe inventory levels and notify you when stock is running low. This all leads to more accurate inventory tracking, which leads to faster business growth.
Loyal, Satisfied Customers
Because your employees no longer have to manually complete so many time-consuming administrative tasks, they can spend their time tending to customers. This equates to a better customer experience, which produces more satisfied customers.
Which System Will Best Suit Your Needs?
If you want the best of the best, it's worth considering Lightspeed Retail. It's a bit more expensive than other clothing POS systems, although not as expensive as others that appear lower on our list. The ROI you'll receive with Lightspeed Retail will easily pay for the system.
If your clothing store is in growth mode and you want to rip the competition to shreds, ShopKeep and its business growth features could be the best fit for you. On the other hand, if rapid growth isn't your goal, but rather slow, steady growth and loyal, satisfied customers, RetailEdge is worth a closer look.
For those who run diverse clothing stores and need an expansive feature set, PHP Point of Sale is a system that could meet your exact needs.
New, startup clothing stores that employ non-tech savvy employees with no experience using a POS system should look at Square Retail as a very viable, cost-efficient option.
Finally, if you own and operate a large chain of clothing stores that mostly sell the same items at each location, you might look at Vend as the most viable option.
As mentioned before, the best system for you will depend on your unique needs and the type of clothing store you run. The advice presented above should get the ball rolling in your evaluation of clothing store POS systems.