(Last Updated On: November 12, 2021)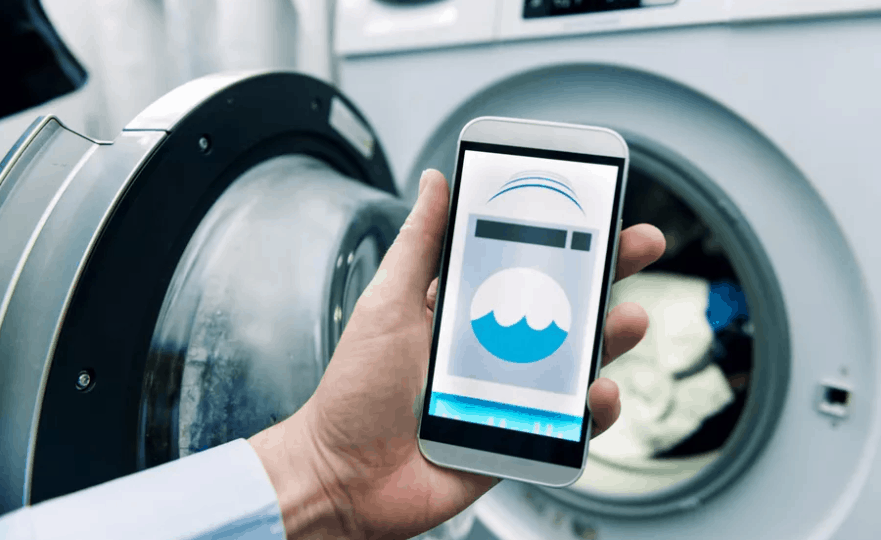 If you own or manage a laundromat, you have to deal with managing employees, fixing equipment, and individual customer needs. With the right laundromat POS system, you'll be able to handle various tasks and better manage your business.
By using laundromat software, you'll be able to increase your profit margin and automate certain tasks. Keep track of all your customers and drop-off laundry orders. By implementing a customer loyalty program, you can reward repeat customers and keep them coming back.
The laundromat industry continues to see a 95% success rate and $5 billion in annual revenue. With an average ROI of 20% in the laundromat business, using software is a must to increase these tight margins.
Let's explore the top POS systems to manage your laundromat. Such systems should help you increase profitability and help you run your operation smoothly.

The Top Five Laundromat POS Systems
Cents POS: The #1 Rated POS System and More for Laundromats
Wash-Dry-Fold POS: Best Overall Laundromat POS
Wash & Fold Software by CurbSide Laundries: Easiest to Use System for Independent Laundromats
CleanCloud: Best for Large Laundromat Operations
WashClubTrak: Best for Laundromats with a Pickup Service
Top 5 Laundromat POS Systems
| POS System | Software Costs | Hardware Costs | Our Score |
| --- | --- | --- | --- |
| | Quote-Based | Quote-Based | 4.9 / 5 |
| | Quote-Based | Quote-Based | 4.8 / 5 |
| | Quote-Based | Quote-Based | 4.7 / 5 |
| | $25/month for the Standard Plan | Quote-Based | 4.7 / 5 |
| | Starts at $49.99/month | Quote-Based | 4.7 / 5 |

1. Cents POS: The #1 Rated POS System and More for Laundromats

Cents is the most sophisticated all-in-one solution for laundromats. Whether you own one or multiple stores, Cents has it all: POS, Business Management, Employee Management, Pickup & Delivery, Hardware and more! 
From first load to delivery confirmation, Cents creates more opportunities for laundromat owners and operators to grow their market, manage their operations, and understand their business. Here are the top five features of the industry-leading POS:
1. Order Tracking & Process Management
The Cents POS system puts everything a laundromat owner needs to monitor orders and manage processes in one place. Track store operations, employee information and order data, including machine numbers and cycle stages.
2. Robust Customer Relationship Management
The customer relationship management (CRM) system integrates seamlessly with a laundromat's website and marketing efforts. Get comprehensive insights, track cart abandonment and access advertising reporting to tailor decision-making toward the ideal customer experience.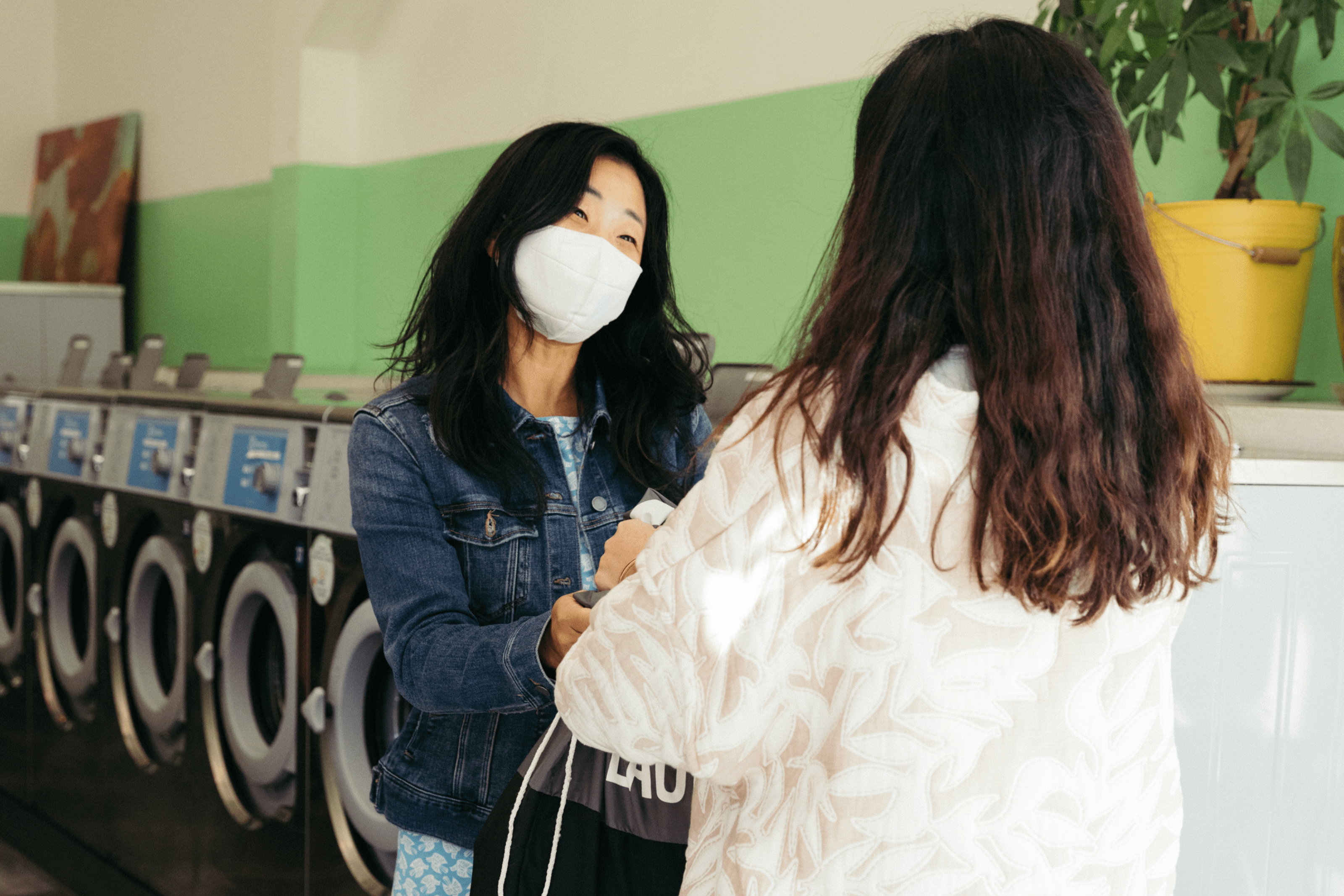 3. Delivery Management   
The system offers dynamic laundry delivery at affordable prices for customers and no cost to owners. Cents empowers owners of any size to expand their markets with one and two-way delivery for online and in-store orders. Whether you have your own drivers or not, Cents works to be your partner for all delivery needs.
4. Dynamic Pricing Options  
The Cents POS system offers flexible pricing options to meet any type of transaction. Whether that's laundry delivery or per-pound services, Cents tailors pricing to the customer, boosting your bottom line.  
5. Store Management System Integration   
A POS system is just one piece of a laundromat operation solution. Cents is a POS system and more that addresses an owner or operator's every need: from robust operation management to sharp business insights. 
For each step of the management process, Cents transforms laundromat operations with enhanced business insights, customer relationship management and everything in between. Book a demo to get started.


Wash-Dry-Fold POS is one of the best all-in-one laundromat POS systems. It's tailor-made for laundromats, specifically the drop-off, or wash-dry-fold variety. Built by a laundromat owner who was dissatisfied with the POS options on the market, Wash-Dry-Fold POS has everything a laundromat needs in an all-in-one solution.
With Wash-Dry-Fold POS, you don't need to be a tech-savvy power user. All functions are simple enough to use that most business owners will have little to no difficulty getting started. With US-based customer service and personalized owner training and setup provided for every client, it's easy to get the answers you need if you do get stuck.
Hardware Included
One of the reasons Wash-Dry-Fold POS tops our list is that it's a complete system that includes all the hardware you need to modernize your laundromat. The flagship piece of hardware is a modern tablet-based POS terminal with integrated till and weight scale. Wash-Dry-Fold also provides a label printer for bag labeling.
Other software systems leave it up to you to provide the right hardware, but that's not what most independent laundromat owners want. If you're looking for an all-in-one solution with predictable costs, Wash-Dry-Fold is for you.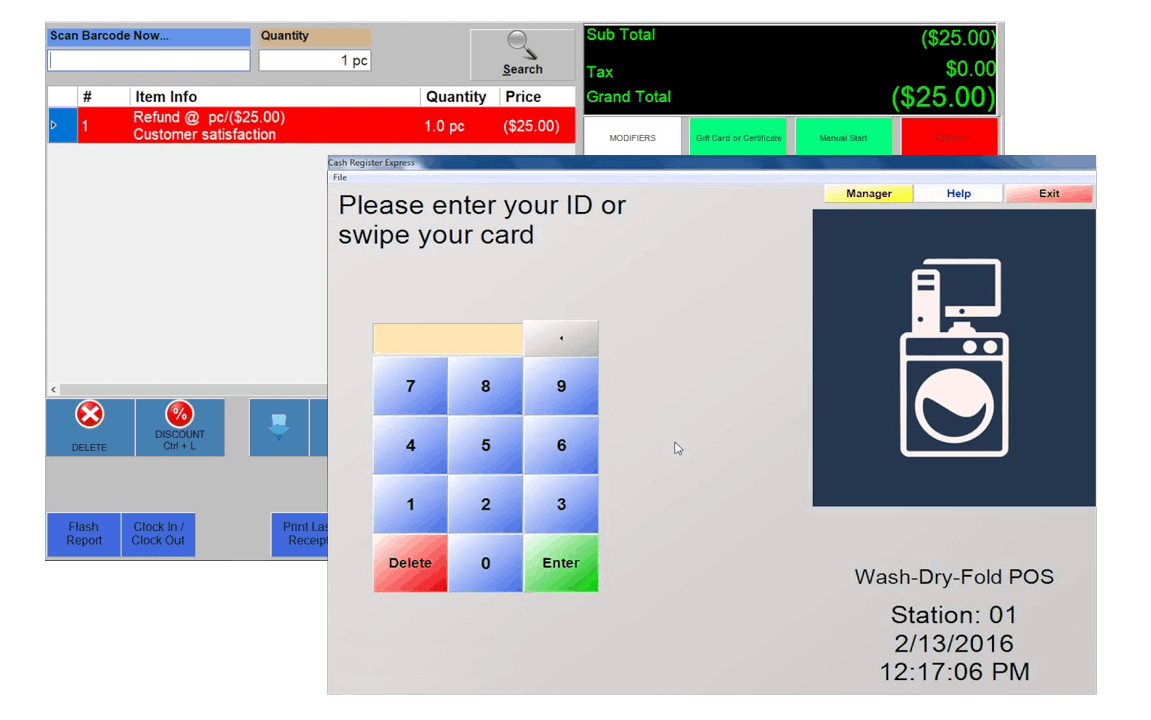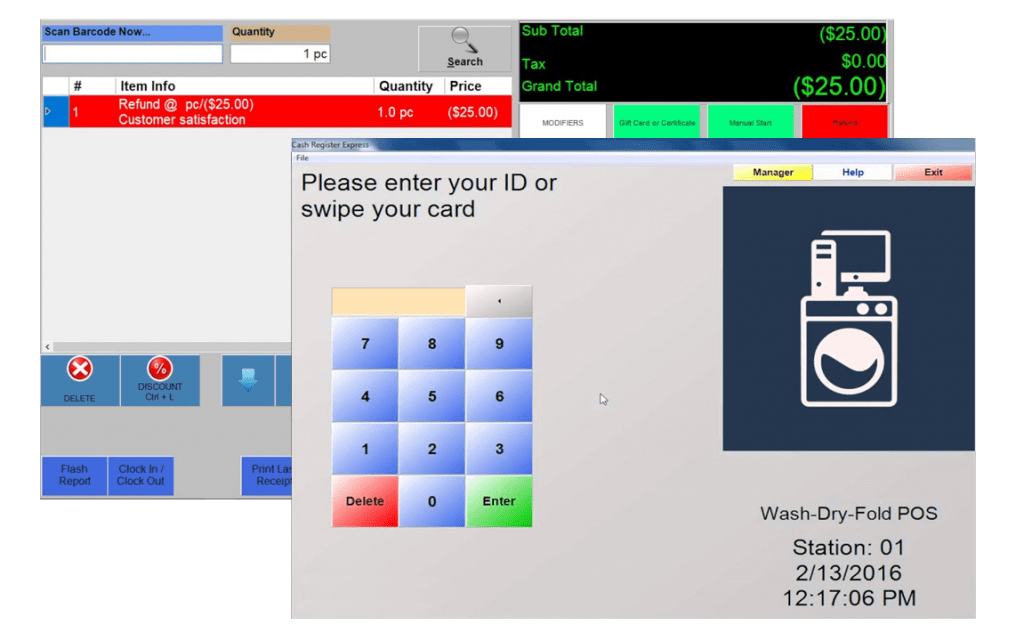 Notable Features
Below are a few of the notable features found in Wash-Dry-Fold.
Inventory Tracking: Keep tabs on your stock levels using included retail inventory tools. Keep track of discount pricing and sales tax and enable barcode scanning.
Employee Theft Prevention: Through till tracking and exception reports, you can easily keep your employees accountable for cash losses. The integrated smart scale makes it more challenging for theft to occur.
CRM Features: As your customer base grows, managing customer relationships becomes more difficult. Wow your customers with CRM features like automated text messages when pickup orders are ready.
Wash-Dry-Fold POS does everything the average laundromat needs without added bulk or cost. It also provides all the necessary hardware and top-notch training and support. For these reasons, it's our number one choice.
Get A Quote from Wash-Dry-Fold POS

Wash & Fold Software, a part of the CurbSide Laundries suite of services, wins our pick for the simplest interface for independent laundromats. It's among the best laundromat POS systems available today and comes in a close second to Cents.
Wash & Fold Is a complete service, one that starts with a modern laundromat POS system that handles in-person over-the-counter sales and cash transactions. CurbSide markets this POS system as part of a broader suite that includes dry cleaning, delivery service, fully automated order acceptance, and robust reporting.
That said, pricing is all quote-based and customizable. If all you need is a modern POS and register system, Wash & Fold by CurbSide Laundries will give you a quote. If you're looking to offer delivery service via cloud-based, responsive customer portals, they can help with that, too.
The Register: An Impressive Standalone Laundromat POS System
CurbSide's custom laundromat POS system offers some impressive functionality. Like the previous competitor, CurbSide offers a custom POS terminal with a touch screen with a built-in card reader. This model also includes a thermal printer for receipts and a cash drawer.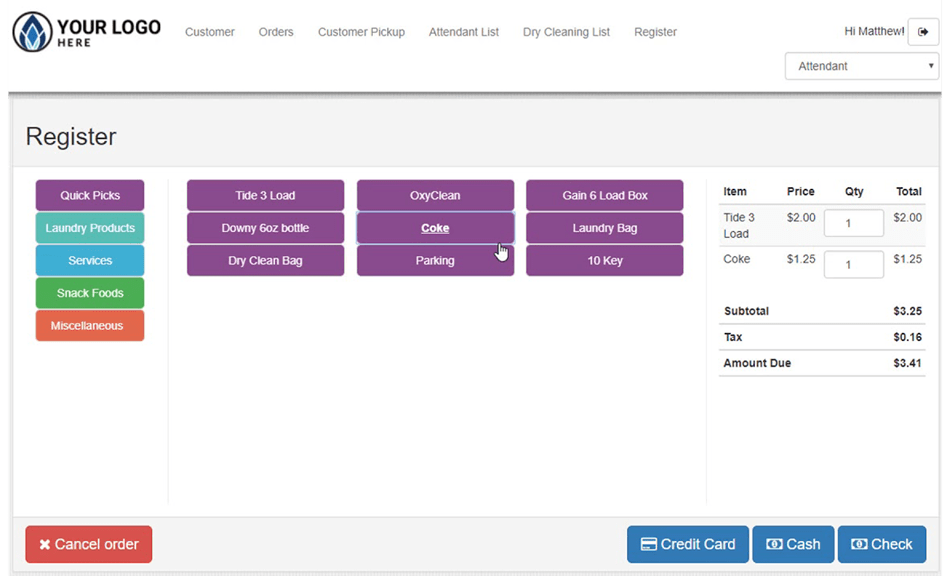 Other features built into this powerful system include these:
Cash Reconciliation: automatic notifications for cash discrepancies after every shift
Trackable Refunds: Customers who provide contact information and a signature can receive refunds for all sorts of transactions, and you can track who's getting them.
Inventory Management and Reconciliation: Using CurbSide Laundries' modern laundromat management software, you can automatically track inventory levels and get notified when you need to buy more. You can also automatically reconcile inventory counts at employee shift changes, receiving notifications for any discrepancies.
Unparalleled Reporting Detail: Get all the information you need and more, broken down however you need it.
3. CleanCloud: Best for Large Operations and Dry Cleaners

If you're a large, multi-site company or you offer dry cleaning service, you may need something slightly different. You may well already have significant hardware investments, and you're not looking to implement new equipment at this time. If that sounds like your situation, you might need laundromat POS software rather than an all-in-one laundromat POS system.
Unrivaled Depth, with Added Complexity
For more extensive operations, dry cleaners, and hybrid laundromat/dry cleaning businesses, CleanCloud is a solid choice. Their offerings are complex and could be more than a little overwhelming for small business owners running a single laundromat, though. With support for multi-store, plant, lockers, pickup and delivery, there's a lot on offer here.
CleanCloud also offers marketing services, security, a hosted website, and advanced payments support like one-click online payments and pre-pay laundry cards.
If you need features like these, some other POS systems won't be powerful enough for you. Of course, this rubs both ways. If you don't need this kind of complexity, then it tends to get in the way and complicate your operations. Not to mention, we can't recommend paying for features and complexity you don't need.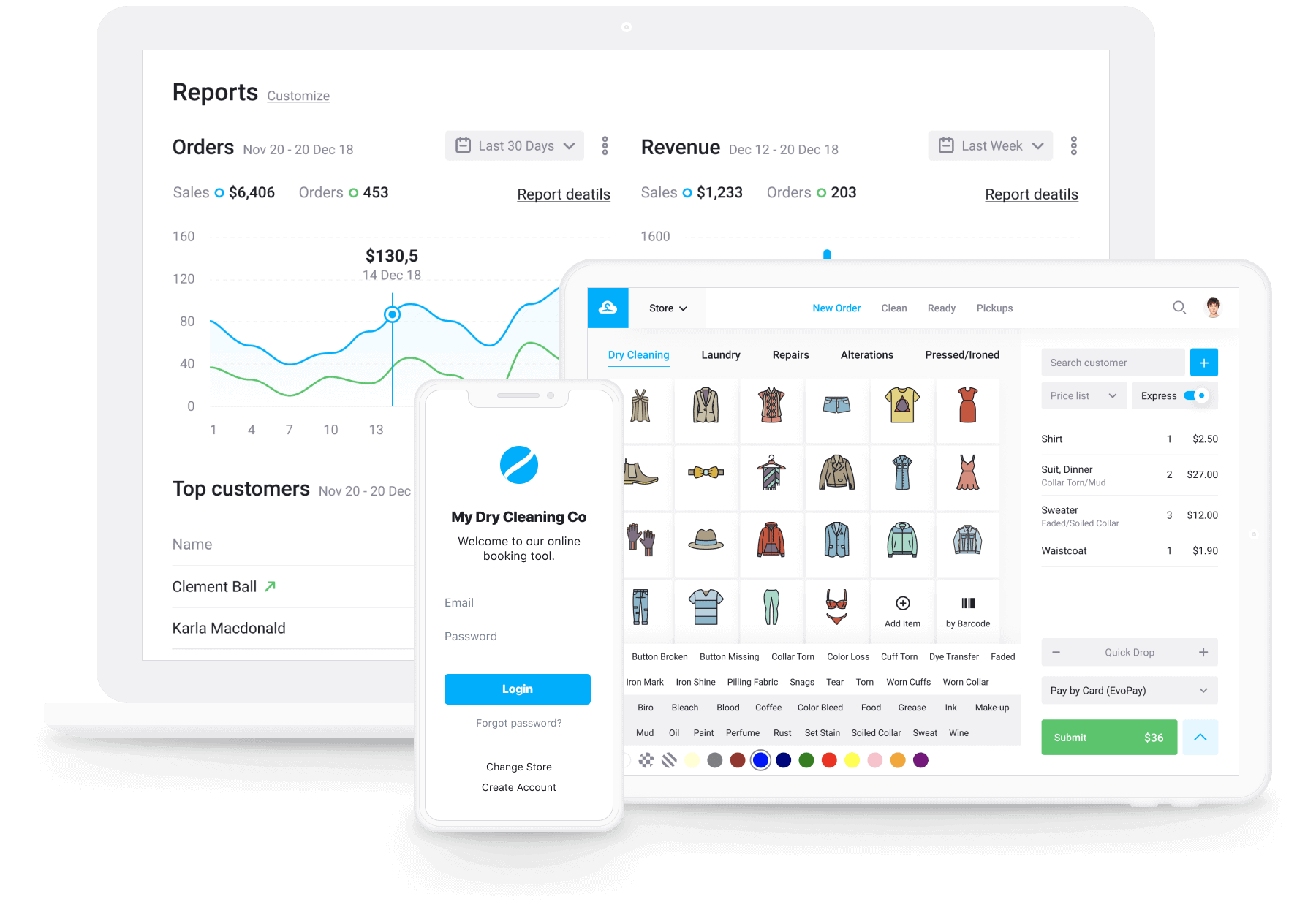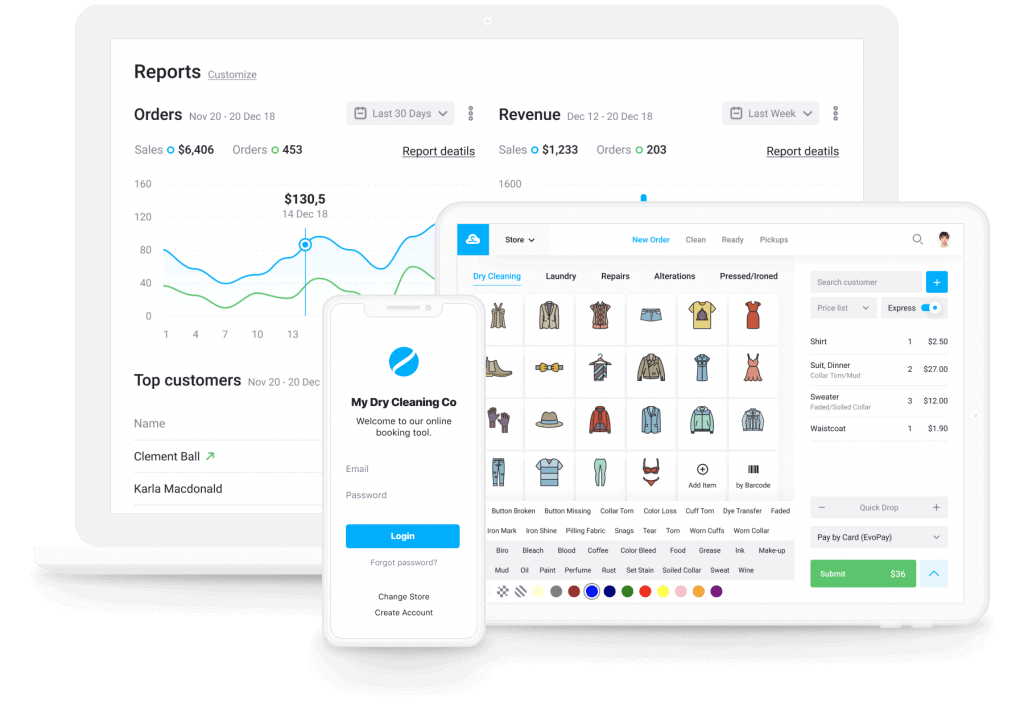 Cloud-Based Software and Services — But No Hardware
CleanCloud's laundromat management software and services offerings are all cloud-based. The company prides itself on its extensive compatibility with just about any major device in all the relevant categories, including cash registers, heat sealers, barcode scanners, tag and receipt printers and more.
This is all great, but it's important to understand that CleanCloud doesn't sell hardware. If you're getting a new business off the ground, you probably don't want to have to worry about procuring all this hardware yourself.
4. WashClubTrak: Best for Growing a Laundry Pickup Service

For companies looking to expand or add laundry pickup and delivery services, WashClubTrak is a solid laundromat POS system. The WashClubTrak ecosystem is pretty large, centering on an all-in-one laundromat POS system that accommodates laundry and dry-cleaning customers as well as walk-in or drop-off customers.
The platform is geared heavily toward laundry pickup service, where your drivers pick up customers' laundry and then return it to their door when it's clean. It's a great choice if that's a service you offer or plan to offer. On the flip side, if you aren't interested in adding this service, then you'd be paying for a whole lot of investment and functionality you aren't using.
Rich Feature Set
WashClubTrak has an impressive array of features, including these:
Turn-key branded apps for both Android and iOS
Creation of an SEO-friendly mobile website
Pick up and delivery driver app
Credit card processing
Receipt and tag printing
Analytics, including KPIs, sales statistics, and campaign tracking
In theory, WashClubTrak takes the pressure off by taking care of a number of challenging functions, from website creation to SEO to app creation. These truly are great enhancements — if you need them. But each of these requires some degree of oversight from you or your leaders, adding complexity.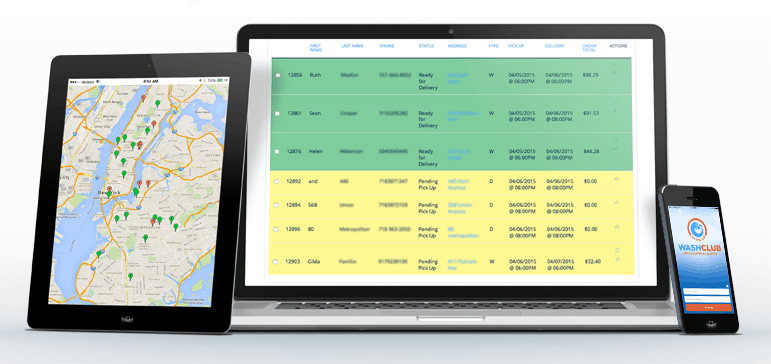 Pricing Tiers Allow You to Pay for What You Need
One attractive aspect of WashClubTrak's laundromat management software is the pricing tiers. If basic POS functionality is all you need, their simple POS plan should be sufficient for your needs. This tier does include an impressive feature set and access to the core cloud POS system.
The company has additional pricing tiers for those needing website or website plus app support. Be aware, though, that the per-month pricing jumps steeply for these add-ons.
Buyer's Guide: What to Look For in Laundromat POS Software
Other than the functions that all POS systems are going to offer, what should laundromats look for in laundromat software? Every business is unique, so not every laundromat owner needs the same feature set. Here are a few features that could be worth considering as you upgrade to a new laundromat POS system.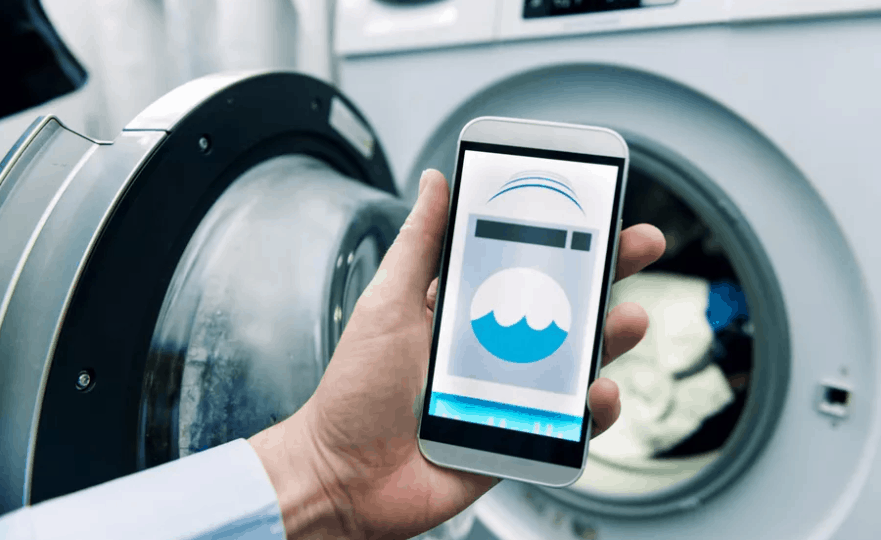 Order Tracking
In the age of Amazon, customers expect data-rich tracking on everything. The best laundromat POS systems offer laundry tracking, automatically notifying customers when their clothes are ready for pickup or delivery.
Support for Pickup & Delivery Services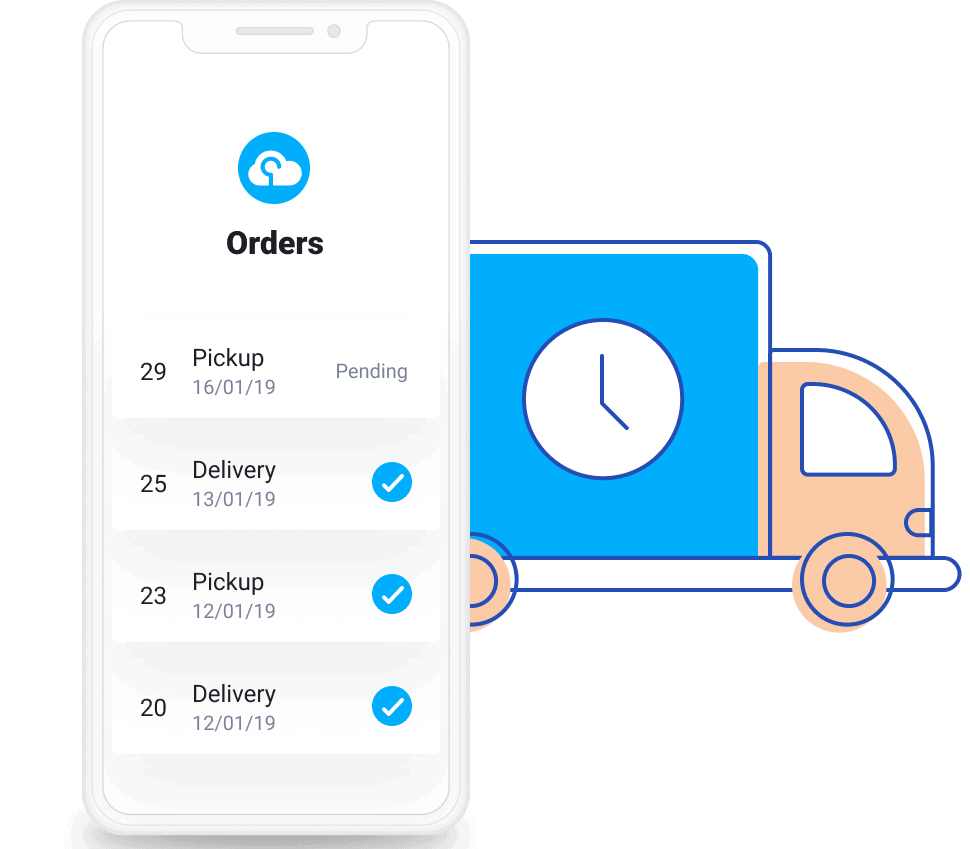 Speaking of delivery, several of the laundromat POS software suites reviewed above support delivery and pickup of laundry and dry-cleaning orders. There is clearly a market for a more full-service, concierge-style laundry experience. If you already offer this or think you might in the future, select a laundromat management software partner that supports this well.
Hardware Support
Make sure to investigate the level of hardware support a given laundromat POS software package offers. You may want one that offers its own hardware. If you're just starting out, think about the long game. Does your vendor support third-party hardware, or are you locked into their platform exclusively? Or, if you already have hardware on hand that you intend to keep, make sure you know which hardware will work with your chosen laundromat POS system.
API Integrations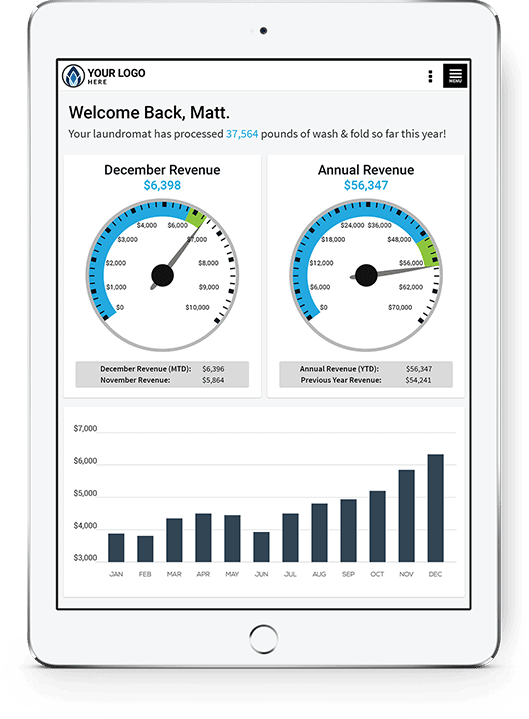 Some laundromat POS systems offer open APIs that will allow your team to integrate your POS and backend systems with third-party plugins. Don't be afraid to ask a sales rep at a prospective vendor how and if they support something you're already doing with existing technology.
To achieve maximum usefulness, POS systems must integrate with any other tools you're using, including accounting software, third-party inventory management, and eCommerce. If you're already selling online, will switching to a new laundromat management software require switching eCommerce platforms?
Does the software have an API for your existing platform (e.g., WooCommerce)? The sales team at each of the POS systems reviewed above can answer these questions for you.
Inventory Management
Modern laundromat management software suites should all offer inventory management functionality. In most cases, it makes sense to use the built-in inventory management system. If you're looking to replace your current system, take the time to evaluate whether a given POS software suite accomplishes everything you're currently doing.
Flexible Payment Capability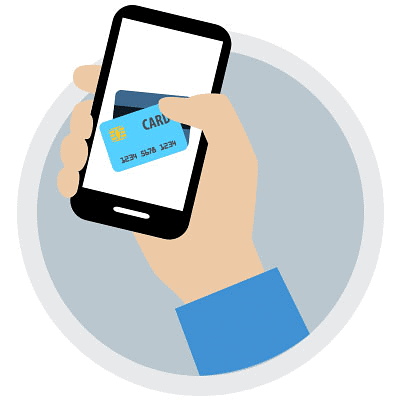 Is the ability to accept many forms of payment important to you? Consider how your customers want to pay and make sure you're supporting those forms. If you offer online scheduling for pickup, customers will likely expect to pay online. Your in-person customers will benefit from card or digital payment capabilities, and they may appreciate the convenience of pre-pay laundry cards.
POS systems vary in terms of flexible payment capabilities, so be sure to select one that supports what you want to offer. And don't forget about payment formats you think you might choose to start offering in the future.
Pricing that Covers What You Need (and Not What You Don't)
Once you settle on what features and functionality your laundromat needs, it's time to consider pricing and packages. Some companies offer a laundromat POS system that's priced as a service subscription in one or more tiers. This can be attractive if the price is right, but what happens when you need just one of the Tier 3 features? You pay for all of the Tier 3 features.
Other companies take a quote-based approach, customizing pricing to reflect the services each client requires. This approach is attractive, too, but sometimes the pricing can be a bit opaque. If you prefer this approach, price out at least two competitors to make sure you're getting a fair quote.
Cloud Access and Mobile Responsiveness
Look for a laundromat software suite that grants you cloud access using a responsive, mobile-friendly interface. Whether you manage one location or a whole regional chain, you'll benefit from remote access from any device.
The ability to check in on analytics, reports, inventory and more from anywhere with a cellular signal can be game-changing. These features are commonplace today, so we recommend choosing laundromat management software with these enhancements.
Ready to Implement Laundromat POS Software for Your Business?
Even in these challenging times, laundromats enjoy some stability thanks to their status as essential services. Still, the field can be competitive, and margins can be thin. To stay ahead of the competition, you need a modern laundromat POS system that can help your business take its next steps of growth.
No matter the size of your business, you want laundromat POS software that's tailored to your goals. You want one that brings automation, inventory management, and flexible payment options to your business. Depending on your size, services offered and growth trajectory, you may also want support for delivery services, API integrations and CRM tools.
Ultimately, you are the most qualified to determine what your business needs — as well as the budget you can allot to new laundromat management software. Scheduling a demo with several vendors is the best way to see for yourself which company can best meet those needs. You may want to check out our post about Dry cleaner POS systems.