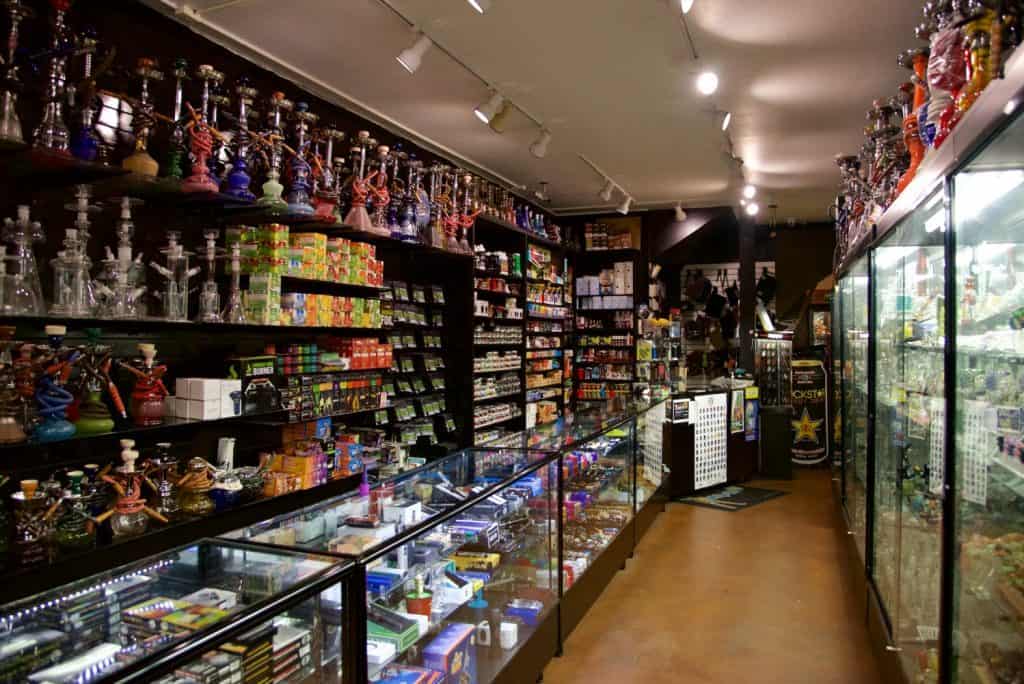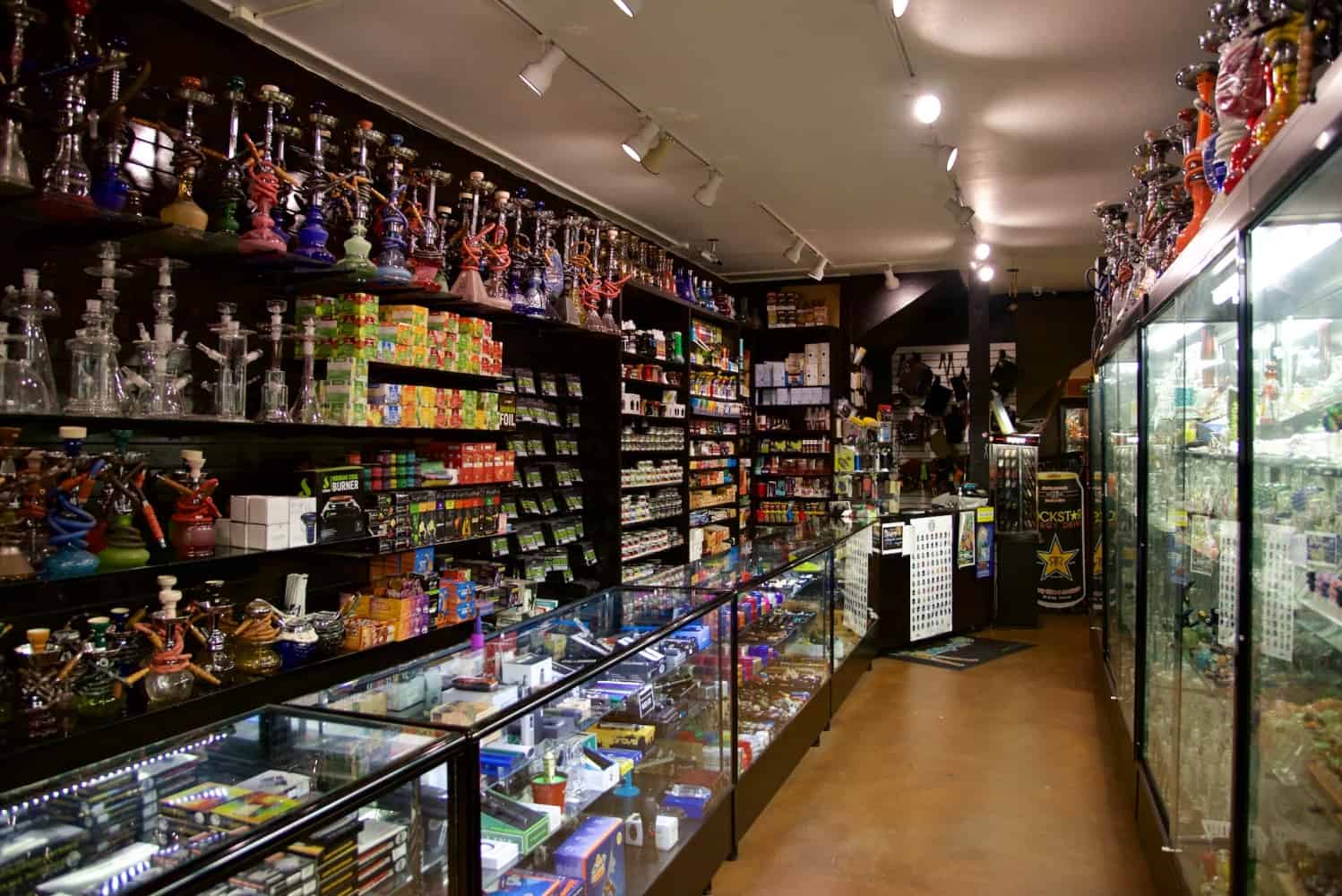 Smoke shops have become tremendously popular over the last few years. There has been some cut-throat competition in the sector, and retailers have to make sure they are offering top quality products and are making big sales.
If they want to survive this competitive market, they'll have to offer more than the average smoke shop. By using a smoke shop POS system, you can create a loyalty system where you reward customers for coming back. This will improve your revenue and keep clients returning to your shop.
It's important to note that POS systems are vital when it comes to increasing sales. They can also help you track your cost changes, sales, usage, re-ordering schedule, or analyze your inventory.

There are a lot of apps for iPads and Android tablets aimed at helping smoke shop operators keep track of their shop's business operations. These devices act like checkout apps. Your store will need a customizable app to ensure its efficient and seamless operation.
The Best Smoke Shop POS System: InfoTouch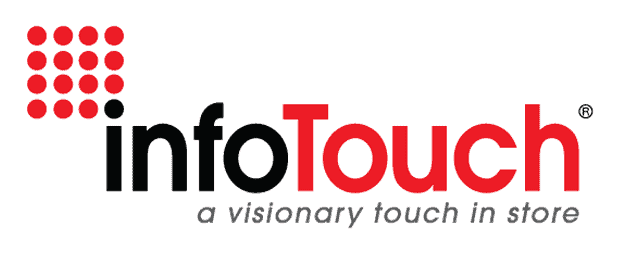 The InfoTouch POS Software for smoke shops allows you to control, manage, track, and optimize your inventory in real-time. Some of the most popular features this system offers include automatic scanning, sorting and generating purchase orders by manufacturer, vendor, and distributor as well as by case, pack or carton.
There are also some additional functions such as label printing and creating SKUs, tracking and managing items, and introducing sale prices on the basis of multiple measurement units. You can easily sell or receive any items by Oz, Lb., Gal. or other bulk measurement units.
If you are opening a new smoke shop, or you are looking for a POS solution for your retail chain, you'll find InfoTouch is the right POS system for you. It is scalable, flexible and reasonably priced. Thus, it can provide you with the business management features you need so as to successfully run your smoke shop.
Top 3 Smoke Shop POS Systems
Overall

5/5

4/5

4.5/5

Ease of Use

5/5

4/5

4.5/5

Customer Service

5/5

4/5

5/5

Starting Price

$77.00/one-time/user

Not provided by vendor

$500.00/one-time/user

Deployment

Installed – Windows

Cloud, SaaS, Web

Installed – Windows

Training

Documentation

Live Online

Documentation
Webinars
Live Online

Support

Online

Online,
Business hours

Online,
Business hours

Free Trial

Yes

No

No

Activity Reservations

Yes

No

Yes

Digital Signature

Yes

No

No

License Management

Yes

Yes

Yes

Onsite Printing

Yes

Yes

Yes

Remote Access

Yes

Yes

Yes

Secure Browsing

Yes

Yes

Yes

Touch screen

Yes

Yes

No

Usage Reporting

Yes

Yes

No
Get FREE POS System Quotes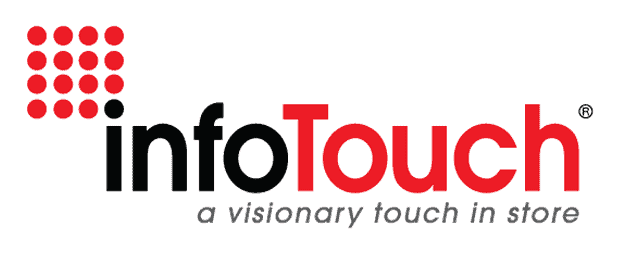 Smoke Shop Software with Solid Inventory Features: InfoTouch POS
InfoTouch POS comes with an integrated credit and debit card processor, and there also are various loyalty and gift cards. The system provides all retailers with the electronic Philip Morris USA Cigarette Scan Data report feature, thus enabling them to receive credits for their purchases.
This is now an integrated electronic feature, available with the InfoTouch POS Software for Smoke Shops, Convenience Stores and Liquor Stores.
Multiple Or Alternative SKU
The software makes it possible to assign multiple or alternative SKU for any inventory item. You can view and track reports for over a hundred alternative SKU.  This enables precise tracking, reordering and management of your entire inventory, irrespective of which vendor you are restocking, or where you've bought a particular inventory item from.
Set Gross Profit Options
InfoTouch POS software gives you the option to set your gross profit on any inventory item or department to a Fixed Dollar or Percentage over cost. Alternatively, you can set it to "Calculated'. Prices automatically change, if the cost goes up and the item is set on Fixed $ or %. This function allows the merchant to conveniently maintain margins.
Discounts Based On Quantity
Quantity based discount is only one of the many top of the line software functions you have at your disposal with InfoTouch. In addition, you can tailor your own discounts like "buy two packs get $3 off, Buy 2 Cigars Get a Free Lighter" etc. You can also choose price override at the register.
This POS system allows for customer-based discounts at the register, if this is permitted by the particular employee's security profile. Every smoke shop POS software package that the company sells comes with extensive security levels. You can make adjustments as you go with price override – any authorized employee at the register can carry these out.
Of course, you can easily review the logs and obtain reports on the discounts that any staff member or shift has made.
Create Your Own Barcodes
With this POS system, you can quickly and easily make, print, and apply barcodes to manage and track all of your inventory items. This maybe is its best feature because, as you may know, lots of inventory items come without bar codes. Such Items might have been bought overseas, or from manufacturers that have not labeled them.
If you are bagging your own bulk tobacco for your clients or breaking down cigar boxes for singles, you can track all pieces easily by creating and applying your own bar codes. You can even pre-print labels for orders that haven't arrived yet. Thus your staff will know that they have to label the items before the latter are displayed in the shop.
InfoTouch generates comprehensive reports that integrate all in-house barcodes. They also show profit and loss margins, stock movements, reordering and the quantity available on hand. The software also makes it possible to sell and track inventory and receive orders as bulk or single units all while ensuring the inventory counts and your profit and cost margins are correct.
Additional Important Features
Age Verification
This software can verify age via scanning technology for ID verification. Alternatively, you can manually enter the customer's birth date at the point-of-sale before proceeding with any sale. You can set the system to automatically prompt for manual entry or scan to confirm the customer's age before a sale is made.
The intuitive touchscreen allows quick and convenient adjustments during any sale. All your employees or you need to do is touch the line – item quantities or prices are adjusted automatically during checkout.
Drive Profit Up
This system can give your employees access to free products and replacement sales, so they have all the information they need at the checkout, or from any terminal or tablet. In the course of invoicing, you can also transform vendor cost increases and/or reductions over many items with the click of a single button,
It is possible to set up pictures on some or all of the buttons at checkout, so as to facilitate identification. Showing pictures of items on the terminal is an effective way to assist, identify or confirm any item during its sale to a customer.
Bottom Line
There is nothing to deter managers from integrating this POS software in their smoke shops. Last but not least, InfoTouch provides a comprehensive customer database that tracks each customer's full purchase history. This includes past discounts, shopping trends purchased quantities of each item.
This POS system can also generate customer lists with contact information, such as emails, run reports, or follow up with targeted email marketing. All of these functions will certainly increase your profits.
Most Scalable POS System: POS Nation

POS Nation has successfully integrated POS systems in hundreds of tobacco and liquor stores across the USA. Therefore, the company rightfully boast their wide experience in the industry. POS Nation's standard hardware includes a cash drawer, touchscreen computer, receipt printer and barcode scanner. Most smoke shops are also interested in customer displays.
These allow them to see the price of every product as the cashier rings it up. As a smoke shop owner, you'll probably need some barcode label printers. This function will allow you to print custom barcodes for individual cigars. POS Nation's start-up package includes both. POS Nation is indispensable when it comes to recording the purchase history of your valuable customers.
Thus, you will know exactly what brand they prefer, how many cigars or how much tobacco they've previously purchased. Knowing your customers' favorite cigar and cigarette brands will take you very far. The custom cigar label printing feature is pretty neat. It enables you to design and print your own labels quickly and easily, even for individual cigars. You can also create barcode labels that fit directly onto individual cigars.
Thanks to the case break feature, you will always know exactly how many boxes and individual cigars you have in stock. When you sell individual units, you can automatically record the status of cigarette cartons and packs, and even of cigar boxes and single pieces.
Comprehensive Reporting
Because POS Nation lets you track your smoke shop's sales by brands and department, you can easily check what your best selling products are. The customer loyalty programs that this POS system provides works to make more customers return to your smoke shop. POS Nation guarantees that you will never accidentally sell a tobacco product to an under-aged individual.
This is so, because the system provides age verification prompts, so the protection of your customers and your business is guaranteed. The software also features integrated merchant processing, which is somewhat of a rarity among POS Nation's closest rivals.
Top Feature
We believe the system's best feature is the carton-pack inventory that it provides. This function automatically tracks cigarette stock levels, even when cartons are separated in individual packs. The same feature can also track individual cigar boxes and cigars, letting you know what you have in stock at all times.
This smoke shop POS system can save you time and money by calculating the monthly tobacco tax with a few simple clicks. But that's not all, because it can also track loose leaf tobacco. This is possible due to the standalone scale, integrated into this POS solution. With POS Nation, weighing and ringing up loose leaf tobacco becomes easy as pie.
Disadvantages
Because of its popularity, POS Nation is working seamlessly in hundreds of smoke shops across the US. Reliable as this POS system is, it can still malfunction from time to time. Unfortunately,  in peak hours you may have to wait for up to 20 minutes to speak to a customer support representative.
Bottom line
POS Nation's software will facilitate the flawless operation of your smoke shop. By knowing how well your goods sell and your margins by department, you can make wiser decisions and offer timely promotions to win more customers back.
Most User-Friendly Smoke Shop System: CAP POS

CAP POS features simple intuitive screens, and a stable and fast SQL database. This POS solution really helps improve customer service and speeds up the checkout process. CAP POS is extremely flexible, enabling you to customize its interface according to your individual needs.
Features like credit card processing, Hotkeys, and fast customer lookup make CAP POS the perfect front counter solution.
User-Friendliness
CAP POS makes things simple checkout counter. Thus, you can obtain valuable data about your shop's functioning while taking care of your customers. This system also provides short transaction times and real-time data access from the back office. At the same time, its user-friendly interface reduces the number of cashier's errors.
It can automatically email receipts, register gift cards, administer layaways and manage loyalty programs. CAP POS gives you the option to stream offers using the built-in Digital Signage Player, or launch promo pricing and other flexible discounts.
Mighty Back Office
This is not merely a POS system. CAP POS boasts a strong back office suite enables retailers to stay on top of shop operations. As a result, they will be able to offer their customers the ultimate shopping experience. They will also see their profits growing and their losses shrinking.
With the powerful purchasing tools of CAP POS, you can be sure that you have the inventory you need. The system's CRM tools impress your customers and boost your sales. At the same time, the real-time Microsoft SQL reporting function provides instant access to relevant data.
The system features support for Windows tablets and provides QuickBooks accounting integration. It also boasts a built-in tag and label designer.
This POS solution's reliable employee tracking function minimizes loss and theft risk. CAP POS guarantees PCI compliance and provides specific vertical functions based on input from real retailers.
Disadvantages
CAP POS's functions "Customer Purchase History" and "Sales History for each Inventoried Item" sometimes become inaccessible or stop responding.
Nevertheless, the company's customer support department is making great effort to address each client's specific problem. Good and reliable as this POS solution is, its retail price may be quite high for some small smoke shops in remote rural areas.
Bottom Line
CAP POS is user-friendly and provides countless reporting features, such as the capability of maintaining a perpetual inventory. It can generate programs that make regulatory compliance simple for smoke shop managers.
Smoke shops are a key component of any community. They are where the average Joe will find his special occasion cigar, or where you can get your traditional smoke shop accessories.
If you run one of these fine establishments, be sure to have the right tools on hand to help service your loyal customers. The right smoke shop POS system will give you better control over several aspects of your business, while helping your operations run smoothly.
Before You Get A Smoke Shop POS System
Inventory
Keeping up to date with your inventory is crucial. Knowing which tobacco bring in the big bucks and which ones don't will help to stock your shelves better. This type of software will allow you to see how different products are selling. You will be able to automatically restock hot-selling products once your inventory reaches a predetermined amount.
This simple feature will save you hours of doing inventory. With more time on your hands, you will be able to focus on other, more pressing matters.
Custom SKUs
Having the ability to create custom SKUs is a handy feature as well. Being able to set alternative or custom SKUs will allow you to track your inventory better. You can track and bring up reports for any alternative SKU. This will aid in monitoring specific items in your catalog. For example, a company may sell multiple flavors of tobacco but give them all the same SKU.
You will have the ability to change each flavor individually and track which one sells the best. From there you can determine which flavors to restock and which ones to drop.
Ease of Use
There is nothing worse than an unfriendly interface stopping you from doing your job. Thankfully, InfoTouch, for example, has heard this complaint and created a smoke shop POS system that is intuitive and user-friendly. InfoTouch's interface is simple and clean. This makes training employees quick and effortless. It takes mere minutes to thoroughly teach a team member the ins and outs of the software.
InfoTouch offers the ability to set up images on some or all of the buttons on the checkout screen for seamless identification.
Age Verification
Age verification is a process that not many other retail businesses often have to encounter. This process is something all too common when operating a smoke shop. There are a few different options available to meet this requirement. For starters, it is possible to have an age confirmation prompt appear at the checkout screen. The customer will have to manually input their date of birth in order to checkout.
Another option is to scan the client's ID to verify their age before continuing to the sale. Either of these processes will ensure that no one can purchase anything if they are underage.
Loyalty Programs
Loyalty programs are an excellent way to keep customers coming back. Having a program to reward repeat customers can add dividends to your bottom line. Creating a rewards program is a painless process and can be done on a matter of minutes. Offer special deals, discounted prices, and exclusive offers.
Offers like a "buy one get one half off" encourage clients spending more than they usually would.
Manage Your Smoke Shop Easily with Software
When considering a smoke shop POS system, the first thing that you need to make sure is that it complies with the industry-specific requirements. Moreover, smoke shop POS systems should shorten transaction times. A smoke shop employee cannot afford to waste too much time processing a single transaction.
Your POS system should combine faster transaction times with easily accessible sales information and flawless software functionality. Finally, the ideal smoke shop POS systems are intuitive. The user interface should be easy to operate and navigate. The simpler a system is to use, the less time your staff will spend learning its ropes.
The three POS systems for smoke shops reviewed here offer an optimal combination of functionality, value and speed. While they are not free, they are well worth the money spent.