(Last Updated On: April 4, 2022)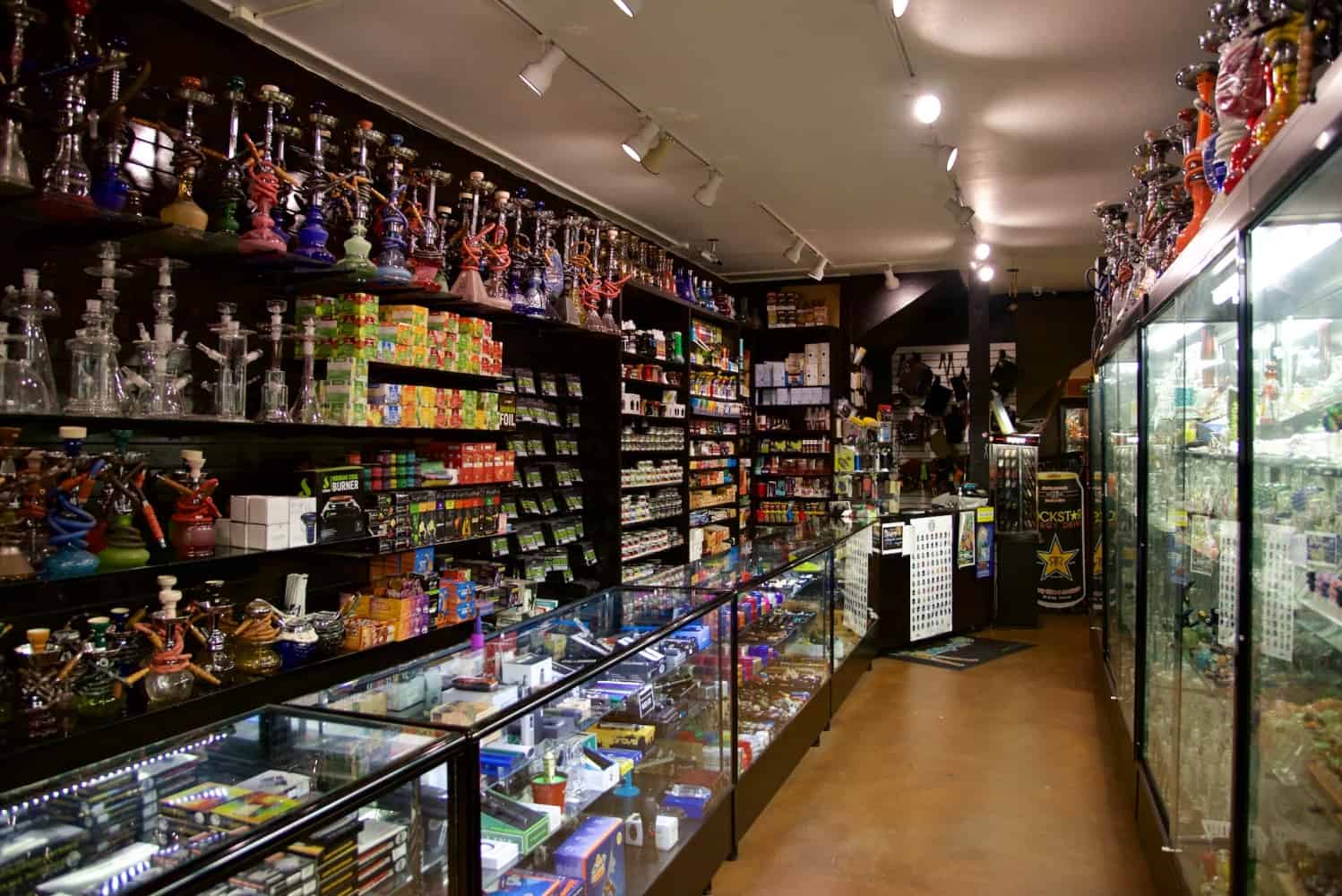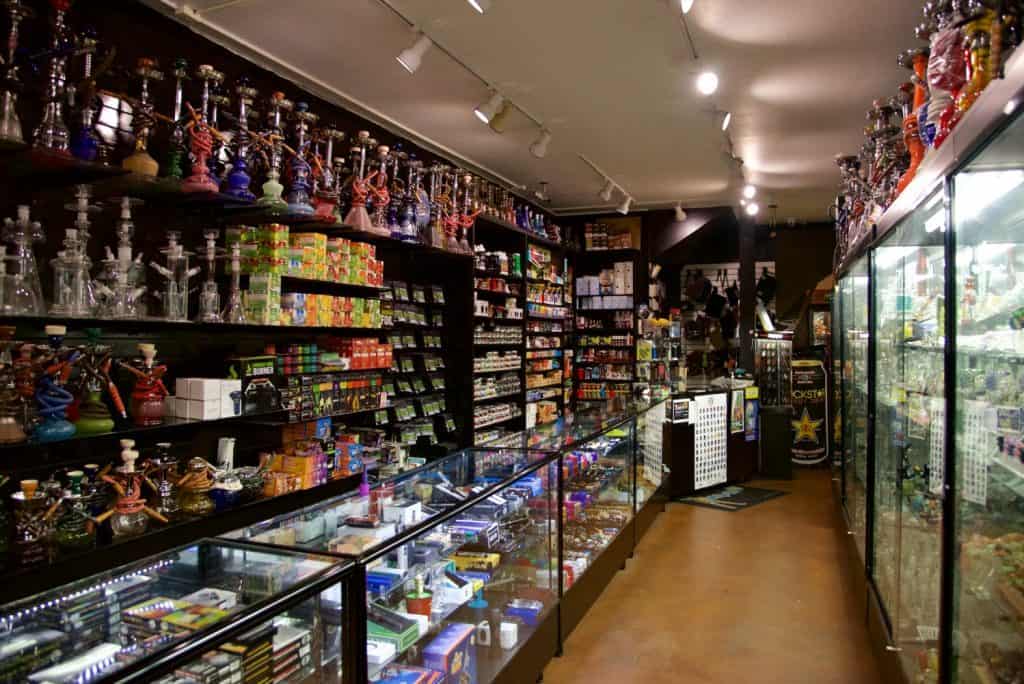 Running a successful smoke shop comes with unique challenges. Tobacco store owners require strict legal compliances and age verifications, vendor management with cases, boxes, and cartons, and in-depth loyalty programs for their regulars. Luckily, getting a smoke shop POS system can help you manage it all.
According to Bigben, the average smoke shop's nets 15%-20% of revenue. Smoke shop owners that utilize an effective POS system can reach a net profit of 30%.
Based on our research, we found that KORONA POS is the best pos system for smoke shops. This cloud-based tobacco store POS system brings unparalleled inventory management software, top transactional speeds, insightful reporting, and 24/7 in-house customer support.
By using a smoke shop point of sale, you can reduce the inventory of slow-selling items. Do you know which is a better selling cigar in your store? Davidoff? Maybe Padron? By using insights from the smoke shop software, you'll be able to track your sales performance by the hour, day, or month. Other than that, the system will help with royalty programs and targeted promotions.
If you like to consider other great POS systems for your smoke/cigar store, check our top five systems below.

The Top 5 Smoke Shop POS Systems
KORONA POS: Best Overall Smoke Shop POS
POS Nation: Best Inventory Management for Smoke Shops
NCR Silver: Best Ease of Use Smoke Shop Point of Sale
Bindo POS: The Best iPad POS
Clover: POS Software with the Most Integrations for Tobacco Shops
POS Name

Software Costs

Hardware Costs

Our Rating

Starting at $49/month

Contact for quote

4.9





Starting at $99/month or one-time $999 fee

2.49% + 15 cents per swipe.
Third parSingle terminal included in subscription

4.8

Starting at $79/month

Contact for quote

4.8

Starting at $79/month

Contact for quote

4.7

Free with processing

Starting at $1,349

4.5

Best POS System for Smoke Shops


KORONA is a cloud-based POS that provides a truly comprehensive solution for tobacco retailers. The software is built to help small businesses scale, serving single locations, chains, and franchises equally well. Cloud technology makes data transfers a breeze, keeps server costs down, and protects sensitive information.
KORONA was designed specifically for tobacco shop retailers, and its features reflect that. Inventory management to handle smoke shop vast databases, multi-store features, detailed reporting, and more make it our top point of sale for smoke shops.
Inventory Management
The most impressive aspect of KORONA's software is its smoke shop inventory management. The solution is customizable to fit the needs of individual businesses rather than serve as a one-size fits all solution. It's also built to serve single-store small businesses as well as multi-store enterprises or franchises.
KORONA offers retail management software to handle vendor relations, automate supplier ordering, optimize order levels, create custom par levels, set multiple price groups, create bundled store orders, and more. It also includes age verification prompts, carton and case inventory, and pricing differences based on quantity sold.
Altogether, inventory management software allows businesses to streamline operations and create more efficiency.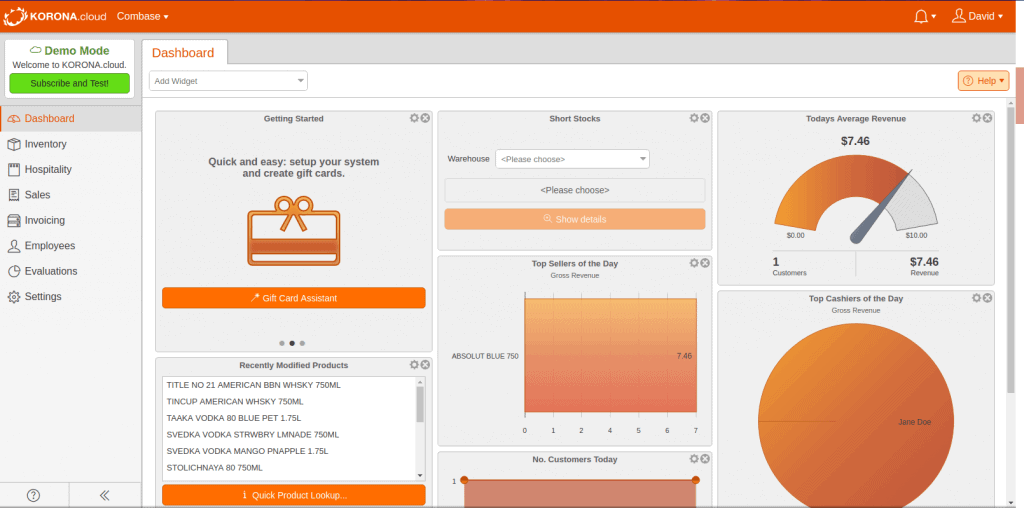 Cloud-Based Reporting
The cloud-based system comes with real-time custom reporting features. Users are able to generate reports from the POS system itself or from the back office with up-to-date product data.
The reports can be broken down into hundreds of different KPIs and metrics to provide users with actionable insight on sales periods, individual products, seasonal sales, employee performance, revenue vs. profitability, and more. One of our favorite features is available for an additional $10/month – ABC analytics. This breaks down the total product database individually, grading each item with an A, B, or C grade based on its performance.
Improved Customer Experience
KORONA offers a versatile POS solution that makes for a better shopping experience. It claims to have the fastest transaction speeds available. Businesses can also use various forms of hardware to improve the checkout efficiency, including customer-facing touch screens or mobile tablets.
Additionally, KORONA offers its users a point-based loyalty program and integrates with several powerful CRM options. These can assist with rewards programs, shipping and compliance, email marketing, gift cards, and more.
Credit Card Processing
Another great thing about KORONA is that the software gives you the ability to choose your own processor. The software integrates with all major processors so businesses can choose the best fit for their business.
We've noticed that some tobacco shop POS solutions require that their users also use their processing. This means that businesses are locked into whatever rates they offer and are left with no choice. KORONA will even do a rate comparison for you, to make the process even easier.
2. POS Nation: Best Inventory Management for Smoke Shops


Smoke shops need a powerful point of sale solution for managing case breaks, verifying customer ages, and producing tobacco reports. After doing our research, we've found that POS Nation is the team that you need behind your small business.
Simple Product Management
When it comes to inventory management, CAP Retail by POS Nation makes the entire process a breeze. The carton-pack tracking feature allows you to break cartons, packs, and boxes into individual units for sale, and automatically record the status of your stock.
The integrated mobile inventory feature and handheld inventory device make tracking products painless, even for end-of-year stock counts. To top it all off, POS Nation allows you to import an unlimited number of SKUs, so you never have to worry about hitting a limit.
Risk-Free Age Verification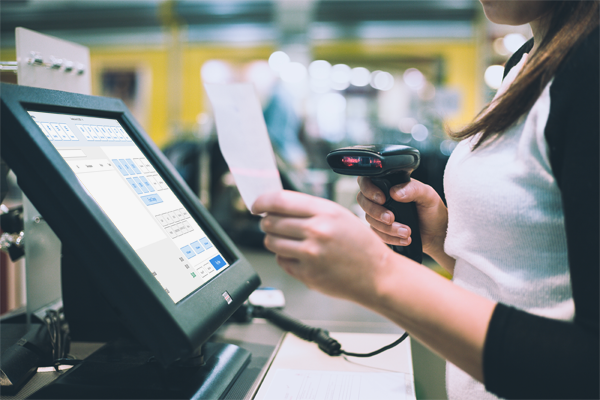 Gone are the days of manually checking your customers' birth dates. The old school way of checking IDs allows your cashiers to make a small mistake that can result in a big problem for your business. CAP Retail by POS Nation is designed for efficiency, letting your team members quickly swipe or scan an ID to determine whether the tobacco sale can be made. No guesswork on the cashier's end and no business penalties for your smoke shop.
Enticing Promotions
Promotions can easily be managed with POS Nation's retail solution, CAP Retail. The mix and match feature makes it simple to run promotions, allowing customers to bundle a variety of products for a discount. For example, first-time vape users can pick and choose which components they'd like in their starter kit — cartridge type, battery, e-juice flavors —  and the products are automatically recognized as a bundle at checkout. This way, a discount can be applied to the mix and match bundle without any manual action on the cashier's end.
Minimize Shrinkage 
CAP Retail by POS Nation makes it easy to detect instances of shoplifting and employee theft with automatic low inventory counts. Plus, with employee management baked right into the same software, you'll always know each cashier's starting drawer count and who was working what shifts. You can also manage your team's individual pay rates, time clock, scheduling, and payroll all with CAP Retail.
In-Depth Analytics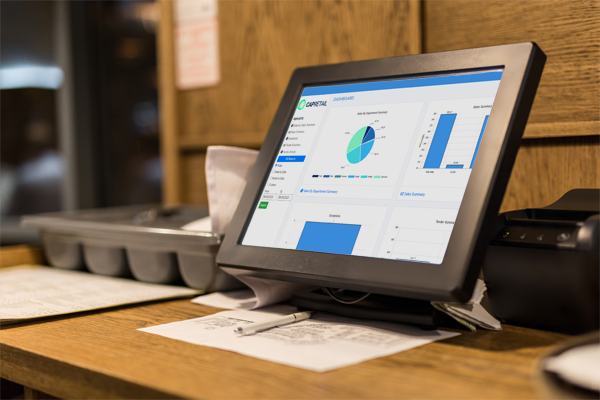 Reporting and analytics are vital in measuring your smoke shop's success. POS Nation's reporting allows you to dive deep so that you can make better business decisions. CAP Retail makes it easy to track sales by the department and identify which brands are driving sales and profitability.
It's also simple to export insights specific to tobacco sales, such as scan data reports you need for manufacturer rebates. With over 55 prebuilt reports and additional customizations, you can analyze every aspect of your small business.
At the end of the day, POS Nation is a solid choice for smoke shops that want to speed up checkout, make inventory management easier, and make well-informed business decisions. The company is a small business too, and they promise to be there for their customers with 24/7 support, payment processing, powerful software, and commercial-grade hardware.
3. NCR Silver: Best Point of Sale for Ease of Use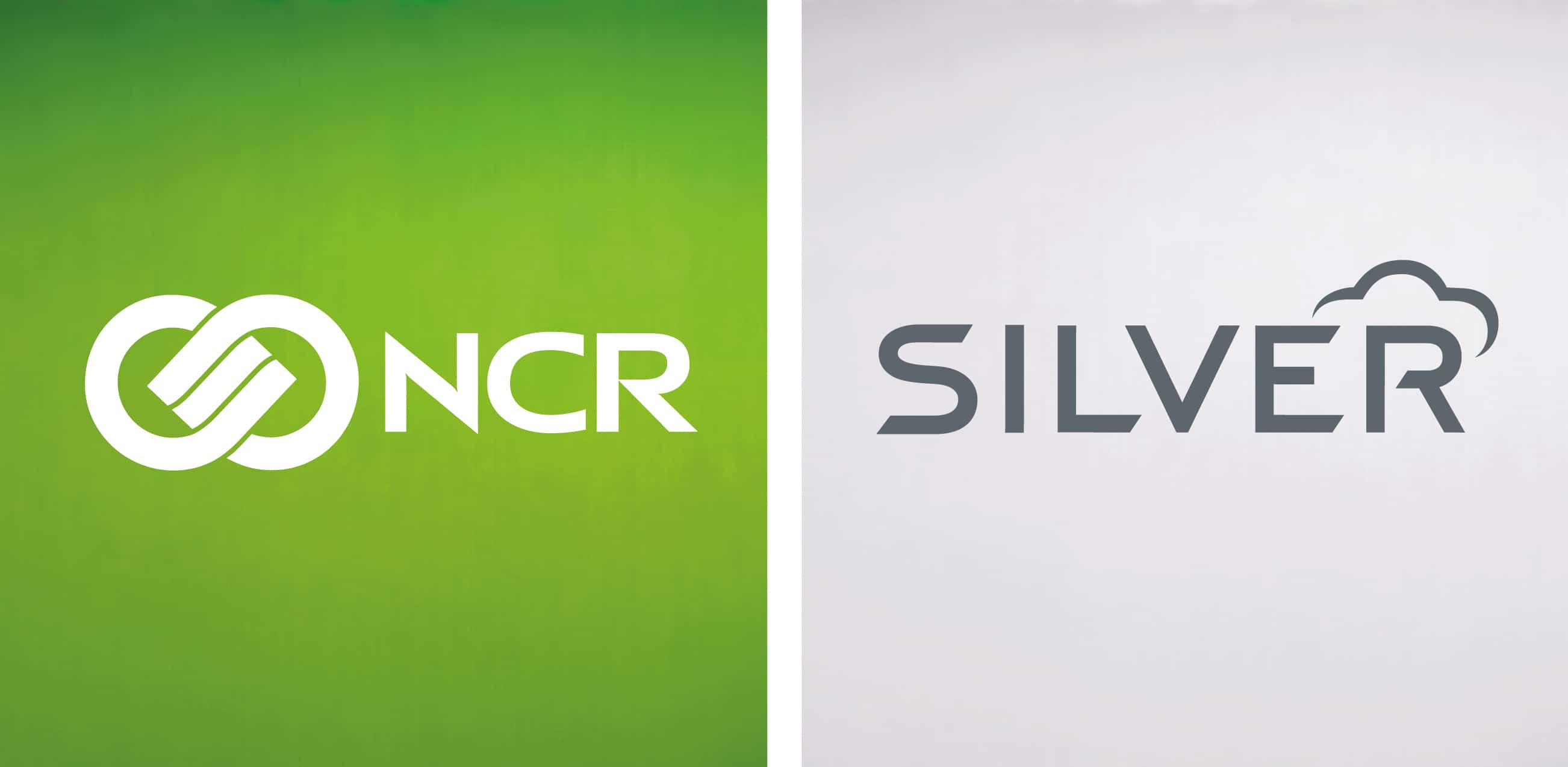 NCR is one of the largest POS providers in the country, serving both retail and restaurant operations. In fact, for smoke shops that also offer in-house dining or a cigar bar, NCR can serve as your point of sale for each operation.
The solution connects your entire store, including your brick and mortar point of purchase, eCommerce store, loyalty program, and sales and inventory reporting. Overall, we love NCR for its ease of use and all-in-one features.
End-to-End Smoke Shop Software
NCR offers every software feature and hardware device needed to run a complete smoke shop operation. The software enables fast customer transactions for both physical locations and online smoke shops. Sales reports break down the total sales in various ways to offer actionable advice for small businesses.
The software also provides full management of your customers. It comes with a built in loyalty system to streamline your rewards program. The solution also offers customized development for online shops. This is one of their most impressive features. NCR can create product recommendation sections for eCommerce shops to boost average transaction values and drive more sales.
Modern Hardware Options
The checkout experience is a critical part of the overall customer experience. NCR makes this a seamless process with modern hardware and a range of options for each business. Smoke shops can customize their solution with self-checkout tablets or kiosks, mobile tablets, and mounted desktops.
Plus, NCR offers all modern payment machines to create a convenient and fast checkout for each shopper.
Want to keep existing hardware? No problem there, too. NCR allows its businesses to adopt the software without requiring a major hardware overhaul.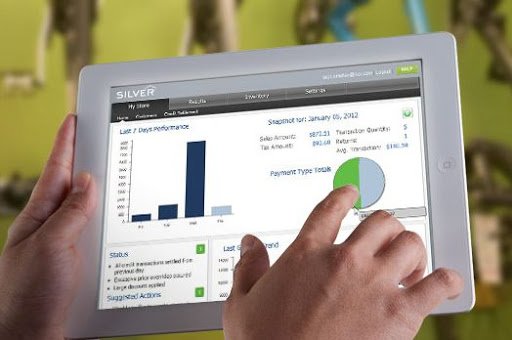 eCommerce Optimization
Online selling has become so much more important in recent years. And smoke shops are no exception. It's important to shop for POS solutions that can create a truly omnichannel experience.
NCR offers smoke shops a fully integrated eCommerce solution that keeps all sales and reporting under a single umbrella. It can even assist with custom apps and integrations. Their Managed and Professional Services bring important support for training, launching, and troubleshooting.
Smoke Shop Retail Management
No smoke shop is complete without proper retail inventory management. While NCR's inventory features are slightly less rich than some other options on our list, it still brings users critical inventory tools.
It also offers various fulfillment and return options, adding convenience and flexibility to your sales associates and customers alike. Plus, it protects your inventory with fraud management tools and features.
And once your inventory is processed, it brings you robust reporting to empower your store with better information and more in-depth insight. All reporting and updates are given to smoke shops in real-time, which is particularly helpful for multi-location smoke shops.
4. Bindo POS: Best iPad POS System for Tobacco Shops

Bindo POS serves restaurants and a variety of retail business types including smoke and tobacco shops. As an iPad app-based system, the software is easy to use and makes training a breeze.
For instance, Bindo's user interface is more visually focused. Cashier screens can be customized with images rather than just text buttons, making the checkout experience faster and more convenient.
The software is a great fit for small smoke shops that only require one or two terminals and don't process a high volume of sales.
Custom API Access
One really cool aspect of Bindo is that users can fully customize the solution with their open API. Bindo understands that it's nearly impossible for a POS solution to provide every single feature that many different types of retailers need. So enabling users to build integrations through the open API changes all of this.
Smoke shops can build eCommerce plugins, marry inventory systems, add powerful CRM tools, integrate accounting systems, and combine your POS back end with existing warehouse management software. While building APIs is tough and often expensive, it's a great option to have if you want a versatile solution.
Manage Your Suppliers with Purchase Orders
A lot of smoke shops complain about having too many suppliers to manage. It's hard to keep inventory and ordering straight. Bindo's purchase order feature makes managing your suppliers a breeze.It automatically creates a database of all suppliers with a detailed history of every order you've placed with each. Better yet, for every order placed it also keeps a file for any invoice or receipt. With an accounting integration set up, smoke shop owners can make taxes that much quicker. And once it starts to get to know your store, it will suggest optimized reorders for each product in your shop.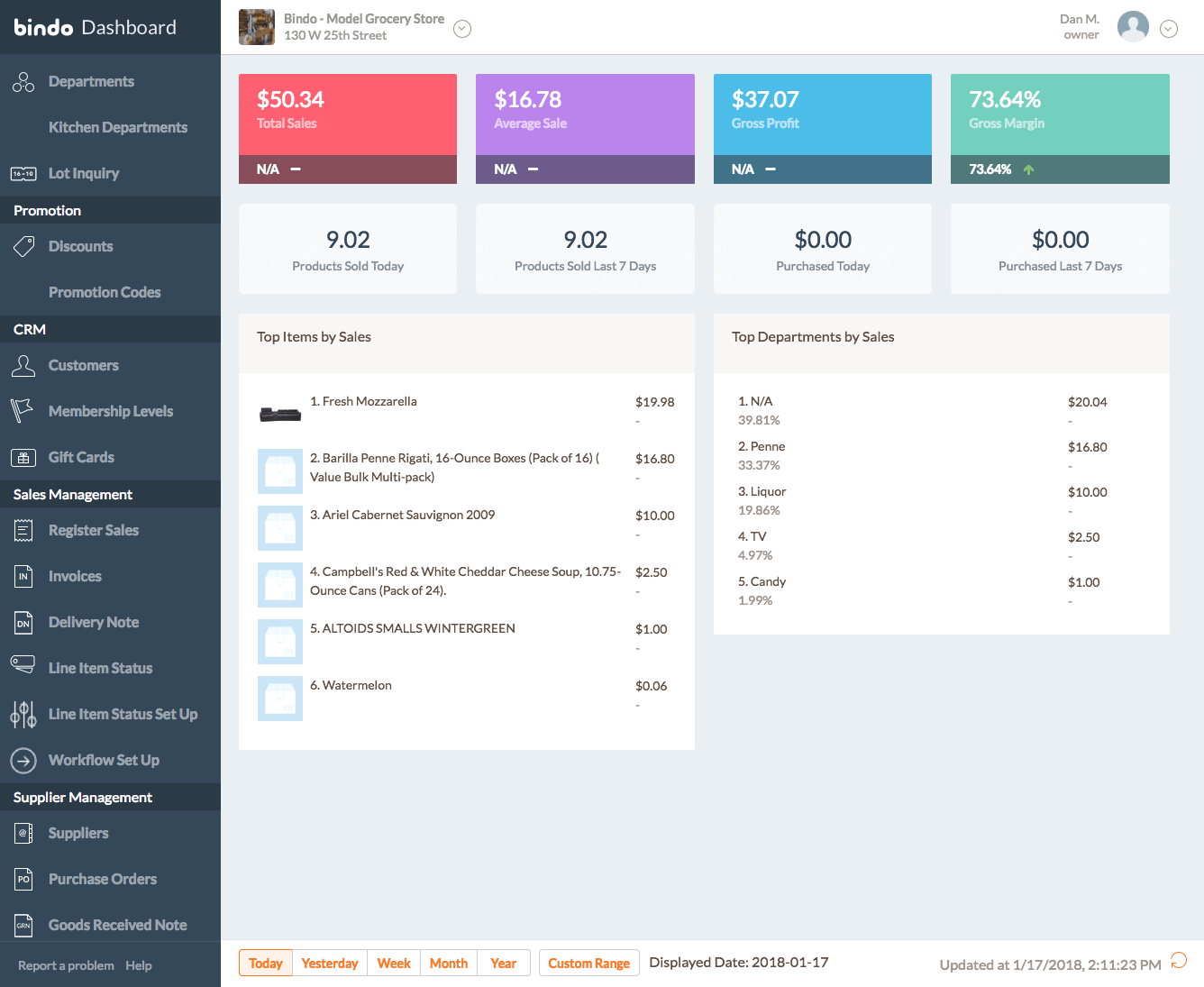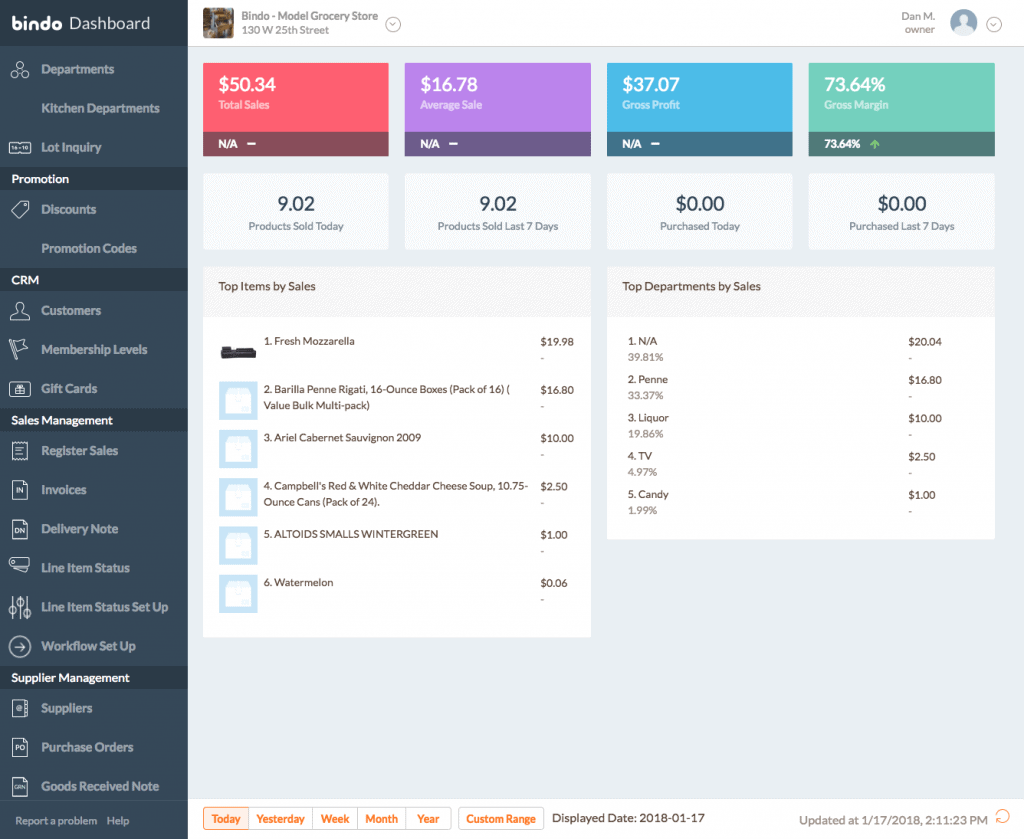 Keep Tabs on Your Tobacco Shop Products
Another unique aspect of Bindo is its product database. The software has over 10,000,000 products cataloged, so users need only to scan a barcode and a product photo and description will automatically appear at the POS. Their "Simple Scan Technology" makes this remarkably easy and fast, eliminating the need for manual entry.
And if your smoke shop needs product matrices for any reason, they're simple to set up with Bindo. The software also offers basic inventory reports to measure productivity. These aren't particularly detailed or in-depth, but for a basic, smaller smoke shop operation, it will get the job done.
Ease of Payments
Bindo makes payments as easy as ever. And they add flexibility, too. One thing we really look out for are binding processing agreements, Bindo is processor agnostic, meaning smoke shop owners can choose a processor of their choice. They promise a full integration to any processor within 24 hours. Typically, this will save even small retailers thousands of dollars each year.
And they prioritize security. All credit card data is encrypted and tokenized to protect against fraud. They integrate with Apple Pay, EMV chips, and mobile POS payments to give customers more choice in how to pay. If you have questions about the processing arrangement, they'll work to find you the right solution during your free trial.
5. Clover: Best Tobacco Shop POS for Integrations


Clover is one of the most dynamic POS solutions on the market. They've grown remarkably quickly since they were acquired by First Data in 2012. Unlike the other solutions on this list, Clover is more of a one-size-fits-all model. For smoke shops, though, the fit is typically good.
Clover comes with a few different "Stations" for hardware, and does require that businesses use their processing service. These processing agreements come as flat-rate fees and are a better fit for smaller operations with few average daily transactions.
Added POS Security
A feature that makes Clover stand out is its fingerprint login. This ensures that the right people have the right access at all times. We like this so that all employee reports and actions are accurate and secure. It also keeps customized access separate and secure, so cashiers can't perform manager actions, and managers can't perform admin actions.
Additionally, you can run employee reports to identify important performance standards and make sure that you are preventing accidental loss, theft, and fraud.
Manage Your Smoke Shop Team
Beside employee reports, Clover helps you manage your team in other valuable ways. Time clocks allow you to create custom calendars and schedule specific shifts. It's integrated into a mobile app so your staff can access it remotely and make time off requests.
For shops that offer commissions or accept tips, Clover makes it easy. You can create custom tip prompts to pop up when a transaction is processed and then automatically distribute any gratuities at the end of the shift. And if you run a higher-end smoke shop with a commission structure, Clover can also automatically calculate that.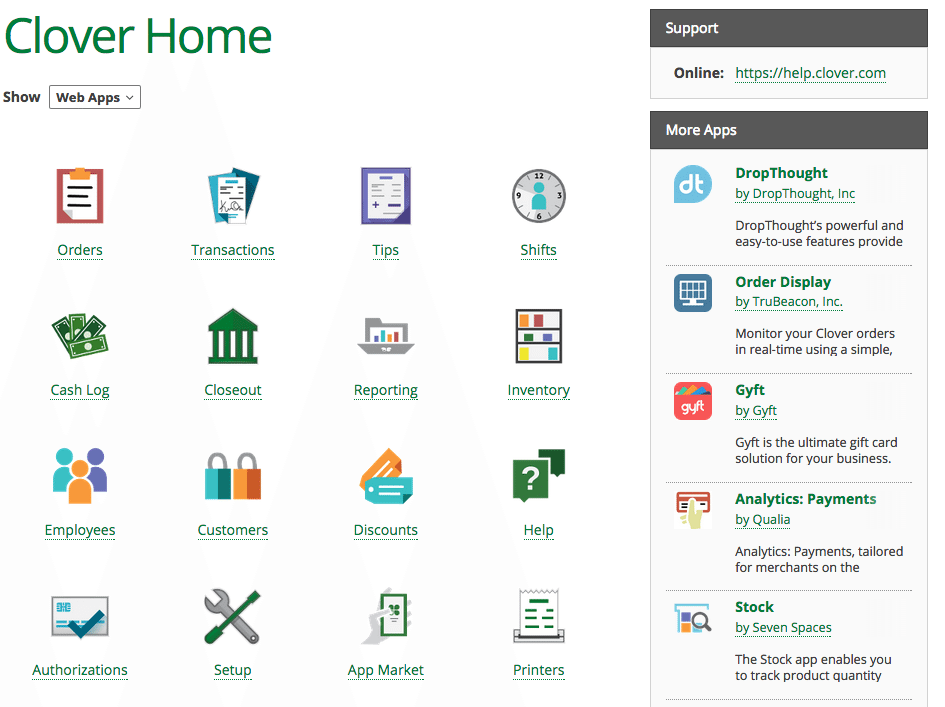 Small Business Loans with Clover Capital
Clover is big enough that they offer small businesses financing if they need it. Clover Capital promises cash flow to users by supplying them with cash against future sales. Clover, in turn, is backed by a major banking institution.The money is received fast, and can be used for any business-related expense. Additionally, Clover's Rapid Deposit allows you to link your debit card to your business so that sales are transferred within minutes. This does come with a 0.5% fee for any amount deposited.
Vast App Integrations
Another positive aspect of going with such a large POS company is its large array of software integrations. Business is becoming more streamlined with software integrations and Clover offers a whole lot.
To name a few that would be particularly relevant to smoke shops, Clover integrates with Menufy for eCommerce menus, DispenseMe for automated coin dispensing, Gusto to manage payroll and benefits, Time Clock for scheduling, SimpleOrder for restocking, and Commerce Sync for sales transfers to Quickbooks. For small businesses looking for a lot of external functionality, this becomes a great option.
A Smoke Shop POS Buyer's Guide: Features for Tobacco Stores and Smoke Shops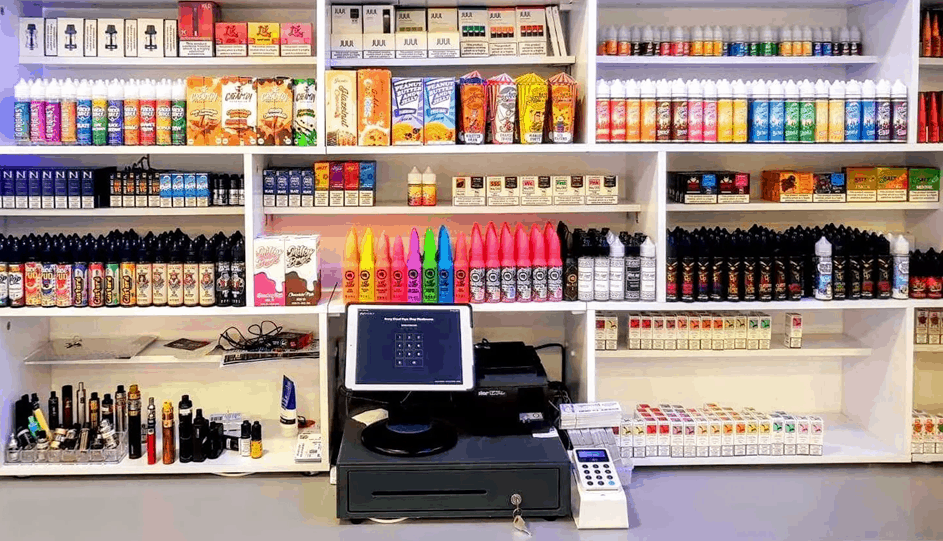 Hopefully, the independent reviews above showcase some of the most important features for smoke shops. There is no perfect system, but there are a lot of good options out there. And different solutions cater better to different types of retail. Below is a final look at several of the most important features to look for when shopping for a new point of sale.
Vendor Relations
Get a system that automates your vendor relations. We've found that automating this end of your business will make a huge difference in order accuracy and prevent overstocks or running out of a certain item. Plus, it saves time by creating order forms, invoices, and receipts.
Data Transfers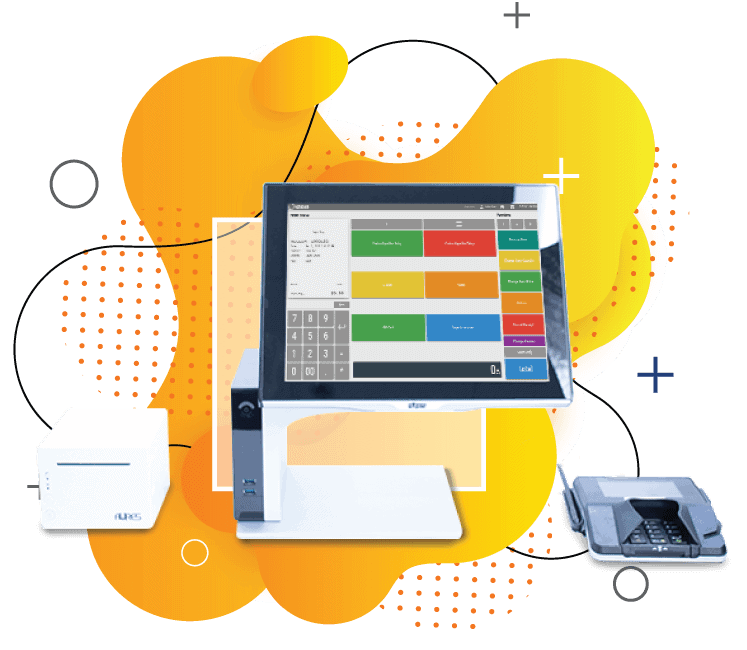 For new stores or multi-store operations, it's also important to automate any data transfers. No smoke shop owner has the time to manually enter product information. Instead, data transfers allow you to seamlessly scale and ensure more accuracy. Look for solutions that make uploading data easy. Even better, find one that allows you to do so with your free trial, so you can see exactly how the solution will work for your store.
Automated Inventory
We're finding a theme here! Automated inventory is also so critical for tobacco shops. It's likely that you have a large inventory database. And you certainly don't have time for manual counts. Automated inventory management with product scanners make it fast and easy to perform perpetual inventory counts and run a more efficient business. An even better system will add order level optimization, custom par levels, and automated reordering.
Price Groups
Promotions and quantity discounts are an important part of running a smoke shop. Price groups allow you to add these to your operation. These allow you to take a product and create multiple prices options based on quantity or other matrices. Importantly, these allow smoke shops to sell individual items or cases/cartons.
Sales Reporting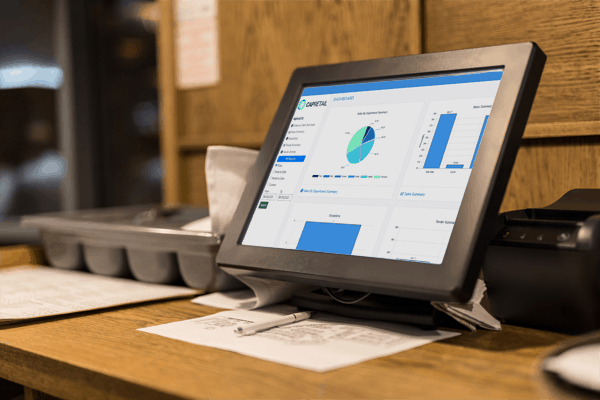 For any retail business, sales reporting is critical. Smoke shops are no exception. All 5 of these options offer product reporting with standard and custom KPIs. We particularly like systems that produce quality reports that can be presented during meetings. This saves managers time and helps businesses get more insight into daily operations.
CRM Systems
Most smoke shops thrive off their regulars, which is why creating a loyalty program is so important. Many businesses we talk to can use a simple point-based system. These are typically built into the POS system itself and don't require a third-party integration. For more powerful loyalty programs, smoke shops might need an integration. Inquire about CRM options when shopping around.
Employee Management
This is a feature that is too often overlooked. Your staff are a big part of your operation and there are a lot of day-to-day items that can be made more efficient with the right software. Look for software that offers scheduling, calendars, custom permission levels, and tip management. For more advanced features, look into payroll management and HR integrations.

Integrations
And finally, consider integrations for your tobacco shop. There are a whole lot of options here. Bigger POS providers tend to offer more, though remember that these can get expensive. And options with open APIs allow you to add them yourself. But consider a few integrations that are more important and focus on those when shopping. For most smoke shops, these are accounting, loyalty, and eCommerce.
Build a Better Business with the Right Point of Sale System
At the end of the day, each of these options will provide a great solution for most small businesses.
We loved KORONA's inventory system and in-house support team.
POS Nation offers some unique payment options, giving businesses more flexibility in how they purchase a POS.
NCR is an established software and in thousands of businesses across the world – they bring a user-friendly product for both employees and customers.
Bindo's custom APIs add a lot of flexibility to their system.
And Clover's integrations are the biggest selling point there.
You can try out each of these options, too. They offer some form of free trial, and it's easy to get them on the phone for a product demo. Remember, they want to sell to you! Don't be afraid to try out all of them and see what stands out most for your business. You may be interested in our post on how to open a cigar shop.