(Last Updated On: May 27, 2021)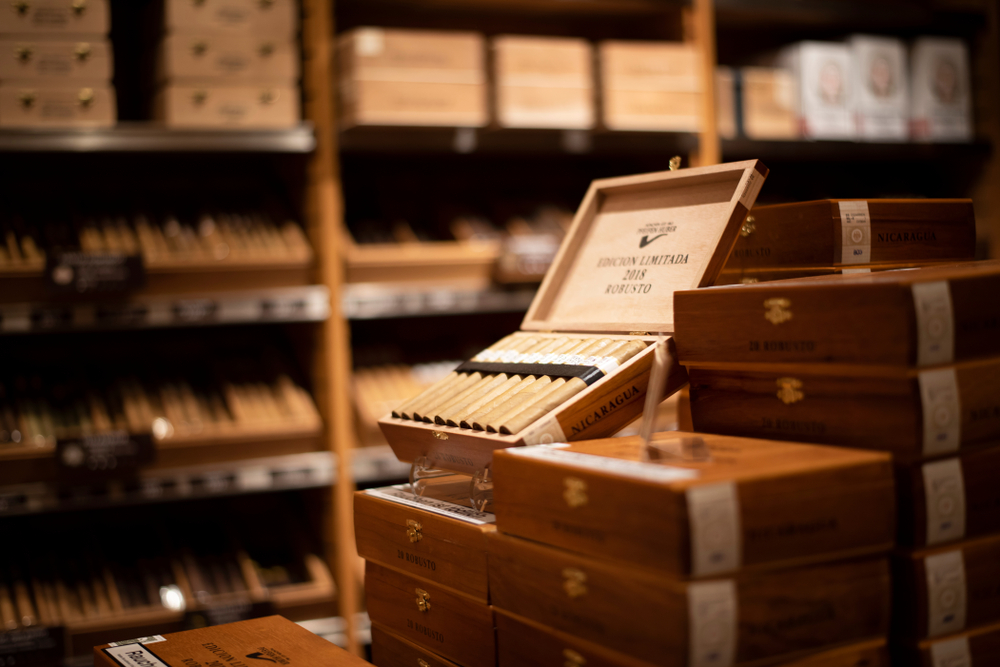 Cigars are a product that people either love or hate. Those who hate it want it to be illegalized, while those who enjoy it see smoking as a way of life. Cigar shops are not just places where people go to get a new smoke. They are full-fledged networking venues and often come with a smoking lounge. But how do you open up your own cigar shop?
Opening up a cigar shop is not easy, primarily due to the legal red tape that is involved with tobacco sales. You will need to write a business plan, get funding, put together an accounting setup, find a storefront, get distributors, advertise heavily, then hire staff to get the shop running.
 Opening your own cigar shop is something that should only be done by serious smokers. Otherwise, this may be a little too demanding to be worth your time. This guide will help you understand the full span of what needs to be done.

1. Write A Business Plan
A business plan is a staple of any company and tends to be a major part of getting funding. This should act as a high-level blueprint of your company and what you want to sell. This will include several major chapters of what you want to accomplish and how you intend to do it.
Target Audience
Cigar smokers are the type of people who prefer the finer things in life. They tend to be upscale and focused on physical pleasure—even if it is something that would be deemed unhealthy. Hedonists to the max, it's common to hear of them having memberships at country clubs or bringing dates to their favorite stores.
Before You Continue… Watch This Video
Income Methods
Cigar shops have four different ways they tend to earn money. These include the following:
Cigar Sales. This is most shops' bread and butter for obvious reasons.
Cigar Store Memberships. If you have a storefront that allows for indoor smoking, then you can sell memberships for people who want to use your storefront (or venue, in this case) as a place to meet up with others.
If you have a storefront that also doubles as an event space, then you may also be able to make money from renting your areas.
Beverages/Food. Most cigar stores that have a venue for smokers will offer some kind of food or beverages that work with their smokables. This is often a cappuccino or a bottle of water.
Competitors
In most areas, cigar stores tend to have very loyal customers. That's why it's highly unusual to see two cigar stores in a 10-mile radius of one another unless you're in a very densely populated area.
Costs
Due to the high cost of humidors and ventilation, you will usually need around $500,000 to open up a cigar store. If you want to have a lounge, it can cost far more. This is especially true in difficult cities like New York.
2. Apply For Licenses And Permits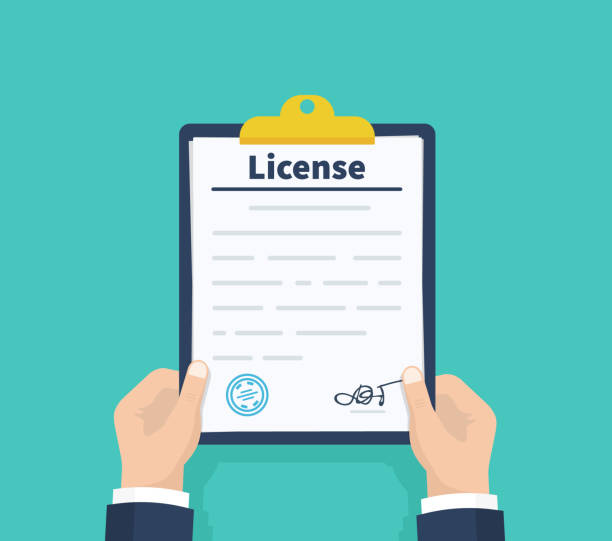 This is going to be one of the largest problems that you face as a cigar shop owner. You will need to face several permit problems. The following will be a bare minimum in terms of the necessary licensure:
Business License And Tax ID. You will need to register your business with the state to make sure that you can open up a business account.
Sales Tax Permit. Many states require a license to charge a sales tax. Since you are a retail store, you will need to have a license if it's required in your state.
Tobacco Sales License. Most, if not all, states in the United States require a special permit or license for tobacco sales of any type.
Liquor License. You don't need to sell liquor on premises, but it is occasionally requested.
Cabaret License. If you want to have live music or similar events at the lounge portion of your cigar shop, then you will need a license for that.
Food Safety. If you want to make coffees or serve food, you will have to be certified in it.
3. Get Business Insurance
A cigar shop is considered to be a high-risk business by most insurance companies, primarily due to the use of fire and the sale of tobacco products. This means that you should set aside several thousand dollars for insurance related to tobacco and fire use.
Along with that, you will also need to have Workers Compensation Insurance, liability insurance, as well as insurance for loss of equipment or similar issues. These types of insurance policies are mandatory for almost any retail company.
4. Set Up Your Accounting System
Next, you are going to have to set up your banking system. You will need to hire an accountant to find out if there are any additional taxes you have to pay, and also put together your accounting system. This includes getting your IRS tax ID and also getting a dedicated bank account.
It's worth noting that this isn't always going to be easy. Unlike most other retail store concepts, cigar shops are considered to be high risk by banks. As a result, you may have to find a bank that is willing to work with your industry.
Should You Get A Payroll Service?
Absolutely. If you want to have a vacation or even need a little help around the store, a payroll service is often your best move. The payroll service will help you calculate taxes withheld from paychecks, and also ensure that your paychecks will be distributed in a timely manner.
In most cases, a payroll service can also act as an HR group for you—to a point. They can also occasionally come with perks like running a background check. Whether you need one for your company is up to you to decide.
5. Secure Financing
Opening a cigar lounge is one of the most difficult endeavors to do without having money already on hand. This is because it's considered to be an illicit (or "vice") business by banks, which places it in a category that is often blacklisted.
You may need to go through alternate methods if you need to fundraise for this choice. The most common methods include getting investors on board and using a line of credit. Due to the fact that you need to have cash flow before you can get an advance, cash advances are out of the question.
6. Find A Storefront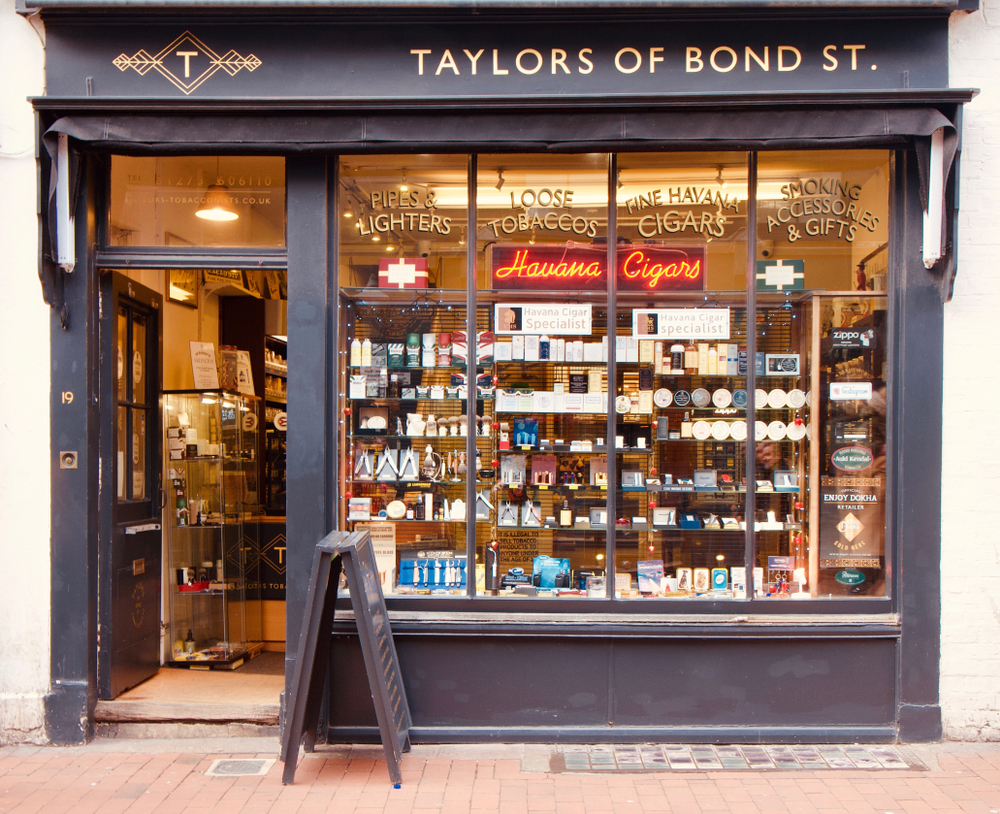 Location is everything for a cigar shop. If you're going to have a cigar lounge, the smoke may bother people who live or walk nearby. Find a standalone building to avoid neighbors. Depending on your company goals, you may need to find a storefront or a full-scale event venue. The best type of store for this purpose is one that is in a heavily trafficked area, since foot traffic is going to be your most likely source of advertising.
How Can You Allow Indoor Smoking?
Most states also have special restrictions when it comes to indoor smoking. Though it's technically banned statewide, it is possible to continue smoking indoors with the right permits and ventilation systems.
Some states, such as New Jersey, have special permits that can only be attained with heavy ventilation efforts. You will need the help of a lawyer or an expeditor firm to push through the paperwork in most cases.
What Will Your Storefront Need?
There are several things a cigar shop storefront will need to be successful. These include:
A Humidor. While newer shops may be able to work with a humidor case, most cigar stores and lounges have at least one small walk-in humidor. This helps protect the cigars and also acts as a sign of quality among cigar aficionados.
Due to the lounge-like atmosphere, it's customary to have comfortable seating in and around your shop.
Cigar Accessories. Gas-powered lighters are a must. The same is true for cigar cutters. This is true for both sales stock and for use inside the store.
Ideally, each table will be stocked with at least two ashtrays.
A Kitchen. If you want to make coffee or food, having an area that you can do safe food prep inside is crucial.
Ventilation is a must. Along with it being a major health issue, most states will not allow you to have a cigar lounge without proper ventilation.
7. Find Suppliers
Cigar suppliers are few and far between. There are only a handful of suppliers, primarily due to the tight restrictions on cigars. This means that you can usually find them by searching for cigar distributors online.
It's best to choose at least two suppliers for each price range. Romeo y Julieta, Cohiba, and Upmann are some of the better names to consider. Along with cigars, you will also need to find suppliers for drinks, cigar accessories, and possibly food.
8. Build Your Website
Before you can truly start marketing your company, you need to build a website that showcases your upcoming lounge. Your site can be basic, but it should have photos, your location, your contact information, and your working hours.
To kickstart your marketing, you should also register your company with Google Places and Yelp.
9. Determine Which Payments You Want To Accept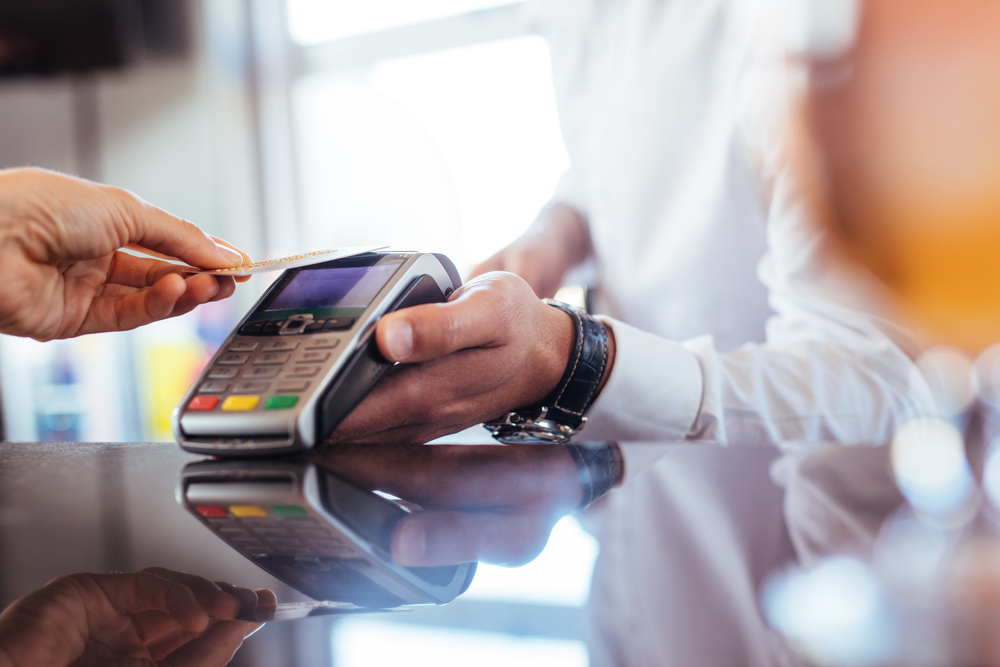 In the not-so-recent past, it was okay to accept fiat money as these businesses were a "vice industry." This is not the case any longer. You need to accept cards in order to be able to turn a profit in most cases.
However, accepting credit and debit cards is only part of the equation. To maximize profits, having loyalty programs and gift cards would be ideal.
Find A Payment Processor For Your Cigar Shop
Your payment processing company is going to be a large portion of your company's ability to succeed. Unfortunately, that doesn't mean it's going to be easy for you. Cigar shops are tobacco sales businesses, which means they fall into the high-risk category for many processors.
It may take a while to get approved by a processor since many companies won't touch cigar sales. As a result, it's best to ask companies if they work with high-risk industries and specify that you are a cigar shop.
Which POS Is Best For Your Company?
Your POS isn't just going to be for accepting credit cards. To get the best possible efficiency from your company, you will need to have equipment that is far more flexible than what most other companies will need.
To get a quality POS for your cigar shop, you need to find one that offers the following features:
Employee Hours Tracking/Scheduling. While you could theoretically run a cigar shop solo, it's almost impossible to do so. Having a terminal that allows you to track hours is a good way to ensure that you will get accurate hours and a streamlined way to manage everything.
Online Orders. Though cigar shops rarely ever ship or deliver, that's starting to change. If you want to take orders for pickup or anything along those lines, you will need to find a POS that can sync with your online ordering platform. Most can work with major companies like Shopify.
Contrary to popular belief, cigars are perishable—even if they are stocked in humidors. In order to avoid stale (or worse, crumbled) cigars, you need to know when to replace each cigar. Analytics can help you determine the best versus the worst-selling cigars in your shop.
If you want to make money via a membership, you may want to look into terminals that allow people to subscribe to your service and keep a card on file. Not all terminal services offer this option.
Sales Accounting. Because you might need to have multiple sales routes, it's best to have a POS with a built-in accounting software integration.
10. Advertise Your Business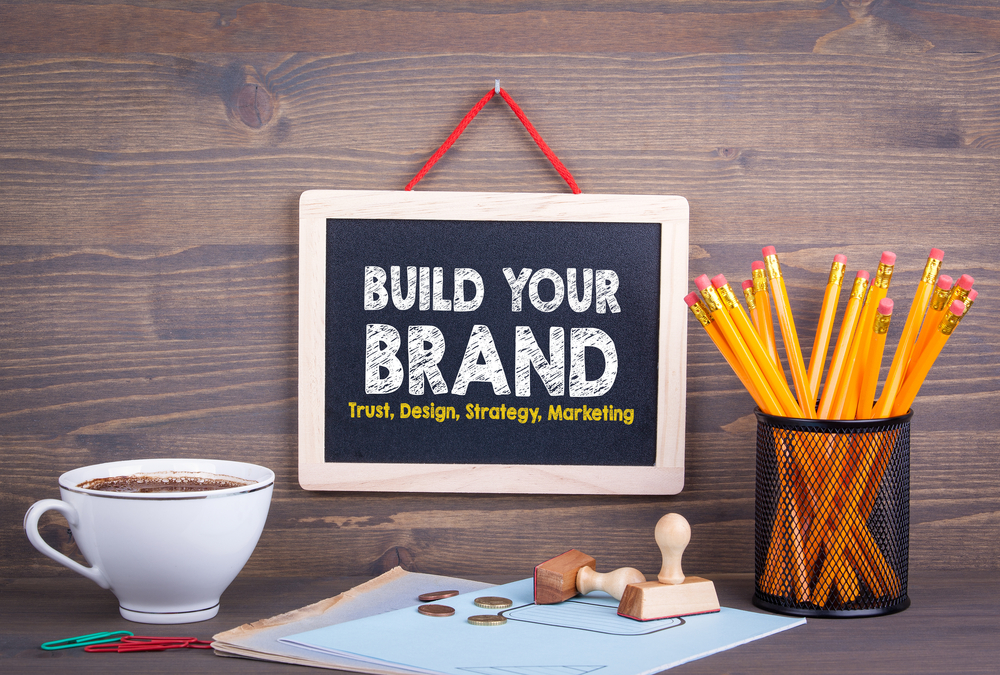 Due to the fact that cigar lounges are a community-heavy business, you will need to spread the word before you open up. You want to become a name before opening day, and to learn what people want out of a cigar lounge.
What Is The Best Way To Advertise A Cigar Store?
Word of mouth and foot traffic tend to be the most common methods, not to mention the only ones that regulations cannot harm. Most social media sites do not allow tobacco sales of any type to be advertised through their methods.
This leaves online SEO, Google Places, and review boards like Yelp as the most reliable ways to advertise your cigar store online. Google Places is affordable. SEO will take time and effort, so it's best to start as soon as possible.
What Should You Mention When Advertising Your Cigar Store?
There are several things that people tend to look for when they are seeking out a cigar shop. If it's for cigars alone, then you should mention your selection and storage methods. Since cigars are sensitive to air quality, having a walk-in humidor is a major selling point.
If you are looking for a more community-based cigar store, then you need to make sure to emphasize events and the lounge area. This is where most major networking is done.
11. Hire Employees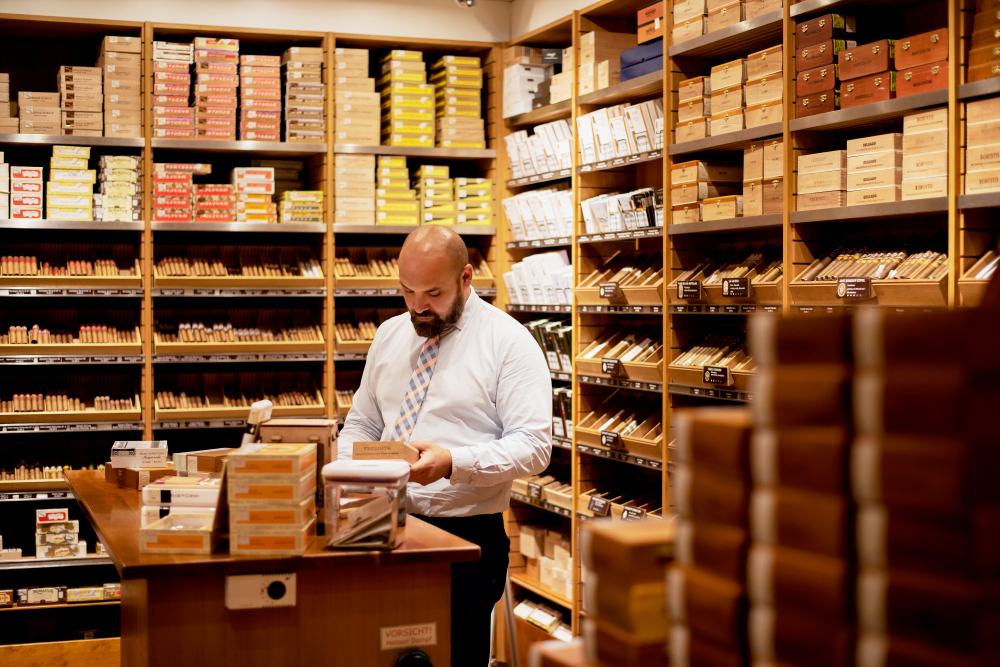 Though it is possible to get a cigar shop running as a sole proprietor, it's not a good idea. Most cigar shops will have at least two to three people working in them. If you want to offer coffee or food, you should expect to have at least 10 people running your store.
At a bare minimum, you will need to have two other cashiers who can also lend out smoking supplies. If you want to have a full staff, you will need a cleaner, a barista, as well as a humidor attendant. When hiring, choose people who have the following traits:
Clean Criminal Records. Ideally, the people that you hire will not have a history of theft. After all, cigars are pricey and it's easy to steal them to resell them. Though rates of store theft by employees are low, it's still better to err on the side of caution.
Cigar Cutting Experience. Cigar cutting isn't always easy. If you want to do manual cuts that aren't just "push" cutter machines, you may need to hire someone experienced in it.
Cigar Knowledge. There is more to cigars than just knowing the difference between regular cigars and cognac-dipped cigars. There is an art to lighting them, not to mention a certain expectation of flavors. Even the location can be a big deal. If your employees aren't part of the lifestyle, it won't work out.
A Tidy Appearance. In typical smoke shops, looking like a hippie is not an issue. In fact, in shops that sell CBD, it would be considered a sign of quality among some smokers. The same cannot be said about cigar shops. A disheveled cigar salesman will often turn clients off to the entire experience your store has to offer.
Customer Service. A polite demeanor and a strong handle on communication skills are a must. Since cigar smokers tend to be very discerning, it can be pretty rough to see someone with a coarse attitude in a shop. If they can't handle difficult situations with grace, they don't belong there.
Food Prep Skills. While this is not a must in all stores, if you want to sell coffee with your cigars, it helps to have someone who understands food preparation. Should you choose to sell food at your venue, it's also a must.
12. Determine If You Want To Franchise
Similar to a smoke shop, opening up a cigar shop is not easy, but it can be very rewarding. If your shop turns out to be a smash hit, it may be possible to expand into a second, third, or even fourth location. However, if you choose to turn this business into a franchise, you have to be aware of the potential extra work.
Franchising can require special attention to branding, licensure, and internal procedures that most people do not want to deal with. If you want to do a corporate style of franchising, then it may require additional steps as well as an entire appointed board.
With that said, franchising can open up a lot of doors for the right person. It all depends on what you are looking for out of a business, and if you're willing to let go of some of the control.