(Last Updated On: May 28, 2021)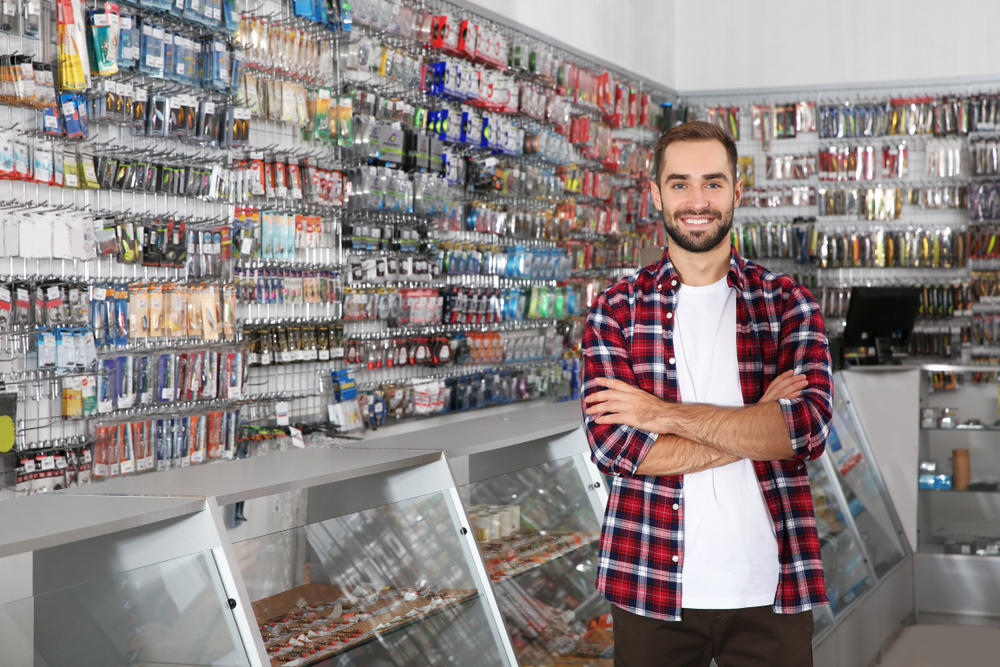 In almost every resort town, there is going to be at least one store that is totally dedicated to getting quality bait. In many cases, it's the go-to venue for people who love to talk about fishing, yachting, and maybe a little bit of day-to-day goodness. Avid fishers all have their own particular bait stores they swear by. But is this a good choice for your next business venture?
To start a bait shop, you will need to write a business plan, get licenses, obtain funding, put together an accounting setup, find suppliers, choose your payment options, find a storefront, and then hire employees to care for the shop.
There is a lot that you can accomplish with the right bait shop, especially financially. To get a better idea of what you would need to do, keep reading this article.

1. Write A Business Plan
The very first thing you need is a business plan. Bait shops come in a variety of different "flavors," especially when it comes to your target audience, competition, and methods of making money. While your plan should show everything from cost estimates to marketing, it's more important to keep in mind these major issues below…
Target Audience
A "tourist" bait shop is going to have different supplies than a bait shop made for locals. A bait shop that specializes in deep-sea fishing will sell different bait than what you may find in a store geared towards the freshwater fishing location your family goes to. You get my drift.
If you want to make a decent income, research the fish that live in and around your area. Then, gear your shop towards them.
Before You Continue… Watch This Video
Competition
If you live near a major fishing spot, then your competition will be other bait shops in the area. What are you going to do to make your fishing store stand out in a crowd? If it isn't an easy sell, it may take a while to get a profit.
Income Methods
Most bait stores don't just sell live bait anymore. They also tend to sell fishing rods, nets, and maybe a little bug spray or sunscreen. If you want to make an income through the use of contests, you also should consider taking that into account.
In some cases, bait shops will work with local charter cruises or surf spots to get traffic into their stores. Depending on the deal, this can lead to non-fishers spending cash at the shop.
2. Apply For Business Licenses
Working on a bait shop will require several business licenses, aside from the Certificate of Occupancy required for your storefront. You will need to get a business license along with an EIN from the IRS.
Since bait shops are retail stores, you will need to get a sales tax license as well as a reseller license. If you want to work with certain fishing equipment suppliers, you may need to apply for licenses that allow you to do so.
3. Decide If To Franchise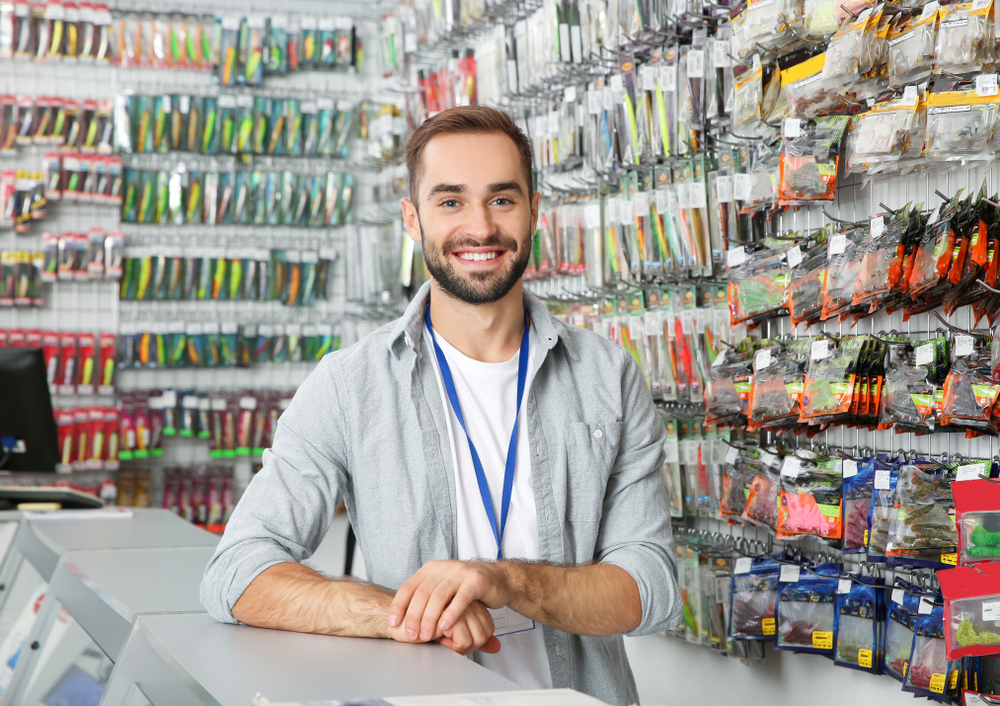 Small bait shops that are family-owned often make profits around $45,000 a year. However, if you want to "go big" with your bait shop, you absolutely can. Franchises tend to be far more popular and larger than a typical bait shop will be.
Should You Buy A Franchise?
Buying a franchise takes a lot of the marketing work out of your hands but has its risks. Larger venues tend to bring larger profits, especially if you make the decision to run a franchise. Most franchise stores will bring in around $200,000 a year.
However, these venues also tend to bring in a lot more costs to take into account. You also might lose the franchise if you don't perform up to par. You might want to read the contract before you agree to purchase a franchise location. It might save you from a big loss.
Should You Make Your Own Franchise?
Bait shops are actually one of the easier companies to franchise, simply because they tend to be easy to run. While you may have to be the one to determine which branch gets what, most franchise buyers will be able to abide by the rules and regulations you set into place.
Making your own franchise can be daunting, but it can also get you rich far faster. In order to make a franchise, you will need to put together a very powerful company brand that's easily recognizable. Then, you will have to trademark it as a part of the company's overall identity.
Most franchises also operate by having strict rules about where they can be placed, how much of an investment is needed, and what people are expected to do in order to keep them up. If you want to have more control over your franchise, consult with a lawyer to add stipulations that help ensure store quality.
4. Find A Storefront
Bait shops are fairly easy when it comes to searching for a storefront. Most don't have to be too large unless you want to expand into surf gear or fishing gear. However, there are still items that you should look for in a storefront…
A Good Location. No bait shop ever succeeded by establishing itself in the middle of a desert. The best locations for a bait shop are going to be in close proximity to areas where fishing is common—ideally, near the ocean or near campgrounds.
A Rustic Vibe. While this is not entirely necessary, having an exterior that makes people think of ocean driftwood or "ye olde shoppe" is usually a nice touch.
Display Cases. If you want to have live bait, you may also need a refrigerator for it. Some types of worms can die in warmer temperatures, especially if they are typically used in deep sea fishing or ice fishing.
Clothing Racks. Most bait shops will also sell small bits of clothing to make fishing more amenable to newbies.
5. Get Business Insurance
Like most other retail stores, you are going to have to get insurance if you want to legally operate your company. Standard retail insurance is enough as long as you don't have live bait. This will include liability insurance, loss insurance, as well as Workers Compensation insurance, and Unemployment insurance. These ensure that you won't have a serious loss in your company.
6. Purchase Equipment And Merchandise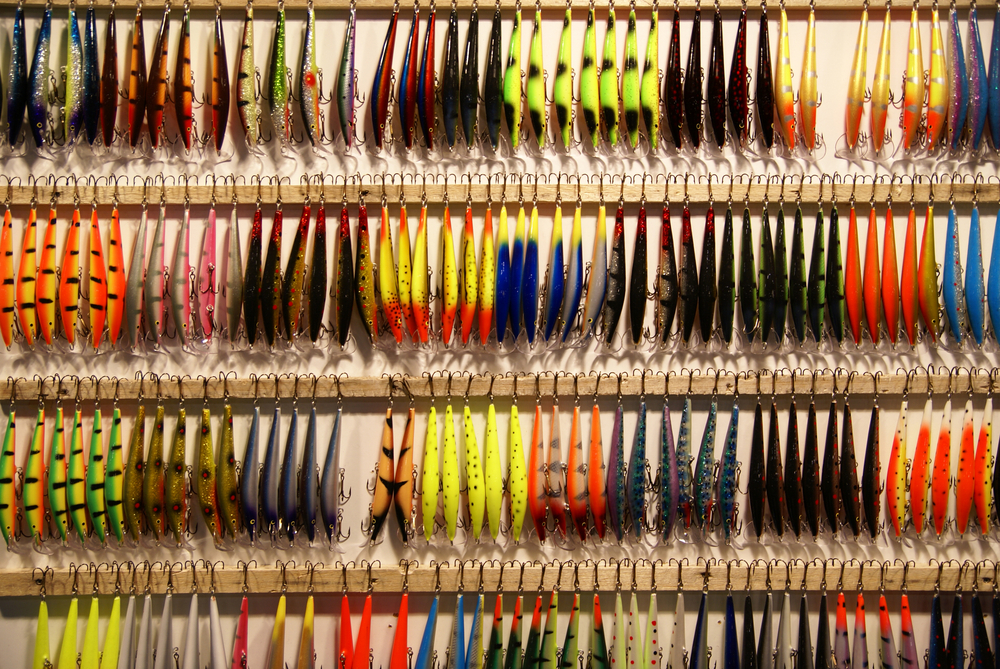 This can be fairly difficult. If you have a venue that already comes with display cases, most of the equipment is going to be taken care of for you. However, this isn't always the case.
Where Can You Get Equipment?
Trying to get equipment for a retail store isn't always easy, and it's easy to overspend. These tips can help you save money:
Determine what you actually need to buy. If the store already has a display case and clothing racks, you don't need new ones. You might only need to get a refrigerator for live bait.
Check out retail stores that are going out of business to get better deals on racks. This is a classic way to get clothing racks for pennies on the dollar. Most dying malls will have stores that are selling fixtures.
Browse online sites that specialize in liquidation. Craigslist is a good choice, as is eBay.
Where Can You Find Suppliers?
Finding suppliers for bait stores isn't always easy. However, there are some major chains that are able to distribute bait, fishing lures, and gear. Wholesale Bait and Gollon Distributors are two of the bigger names in the supplier field on a national level.
In many situations, you may be able to find cheaper distributors by asking local fishing crews. If you see people who are digging for bait, you might be able to get them to do some bait sales for you.
Important Notes About Bait
Bait has an environmental impact, so it's important to remember that any live bait you have should be indigenous to the region you're selling in. Introducing alien animals into a body of water might seem harmless, but it can have devastating effects on local wildlife.
Moreover, if an infestation gets traced to your bait shop, you could potentially face a lawsuit or fines from the local EPA. So, make sure that the bait you choose is appropriate for both the local fish and the local environment.
7. Choosing Your Accounting Software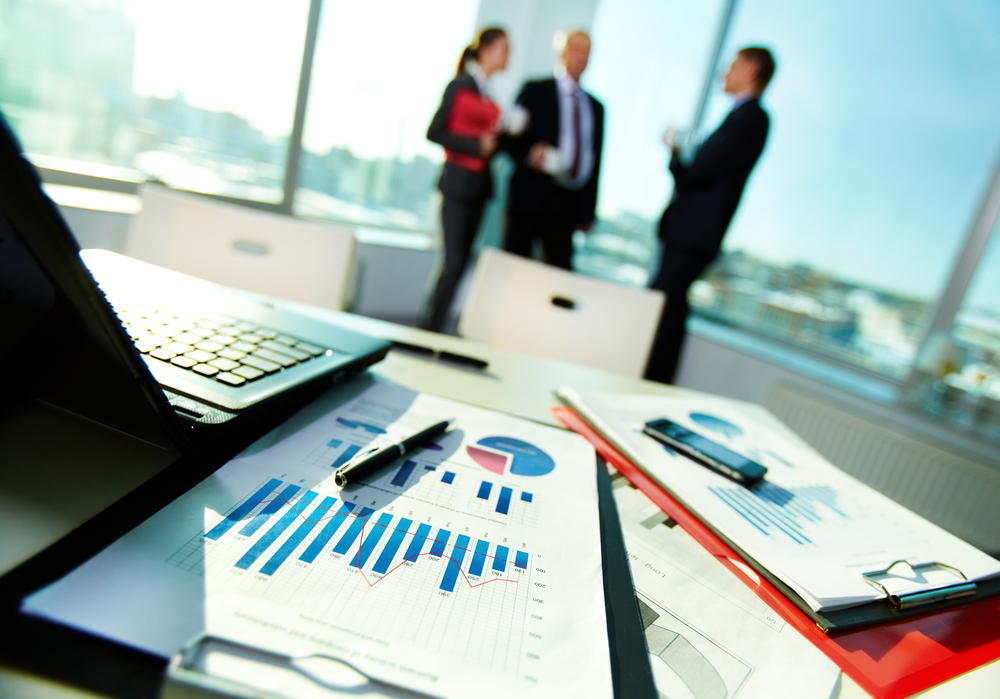 Once you have insurance and your certifications, it's time to set up your accounting system. This includes opening up a business bank account, getting a line of credit (if you need business funding), and also hiring an accountant for your basic setups.
What Accounting Software Should You Get?
Accounting software is going to be a major part of your ability to get your business off the ground. The best way to make sure that your accounting setup works well is to get software that's widely used and easy to integrate into a POS device.
8. Choose Your Accepted Payment Types
It wasn't too long ago that bait shops were almost entirely cash-only businesses. However, this is not the case at all anymore. Most fishermen stopped carrying cash as a must, and now stick to cards. Accepting credit and debit cards are a must. If you want to have a loyalty program or gift card program, you also need to get those payments.
Choosing Your Merchant Services Provider
Merchant processors are going to play a huge role in how well you are able to turn a profit. Since bait is not a high-risk industry, most merchant processors are going to offer their services at reasonable rates.
It's important to choose a provider that works with the POS you want, and that can give you a good rate. If you are new to retail, it's often smart to choose a very low cost processor—or a processor that will forward the fees that you incur to your clients.
Choosing A POS System For Your Bait Shop
Not all terminals are going to work well with your particular brand of retail. This is especially true since quality terminals are more than just credit-accepting machines. They are made to do a lot of different tasks in your day to day.

To get the best results, find a POS that does the following:
Employee Hours And Scheduling. Keeping track of employee hours is kind of a major headache. Having a terminal that works with your paycheck service is a smart way to ensure that all hours are accounted for and that you will be able to streamline the hiring process.
Analytics will help you determine which products are your top-sellers, and which items you should put on sale for a clearance.
Stock Tracker. It's important to remember that bait can be perishable. If you carry perishable bait, then you may need to get a POS that can help track when your shipments are in, and which items are on the verge of expiry.
Gift Card/Loyalty Programs. Not all POS terminals carry gift card programs or loyalty programs. Since bait shops tend to bring sportsmen with a sense of loyalty, it makes sense to maximize profits with this matter.
Online Ordering. Online orders might end up being your bread and butter, especially during the winter time when sales might be slow in your area. A good POS will be able to integrate your site into its operations, letting you keep track of everything in one place.
9. Build A Website And Market Your Wares
Your website is going to be a major part of your business—at least, if you want to ensure that your client base is larger than the neighboring area. Most bait shop websites should give details about the bait that your company offers at the very least.
10. Decide On The Right Marketing 
Bait shops tend to do well with establishing a local presence online via Google Maps and Yelp. This means that paid ads tend to be the best way to make people visit your store. Along with that, foot traffic tends to act as a close second.
Bait shops tend to be slow-performing at first. This is because most people have a specific go-to shop that they swear by. However, as people learn about your shop, you'll find new customers ready to check out what you have to offer.
Should You Sell Bait Online?
There's more to a smart bait shop site than just giving details to where you're located. Since bait is a marketable item, you can also choose to sell your bait online. Most of the time, this means that you will need to integrate Shopify into your site.
These tips can help you ensure that your online store will work well with your company:
Choose a delivery system that will work. Local deliveries are best done with Postmates or Shipt.
Unless you have a way to ensure the bait will remain alive through the trip, don't sell live bait online. Stick to shipping cool lures and fishing equipment.
Use a platform that allows you to collect shipping fees automatically. Most platforms will work well with shipping fees and taxes.
Get a platform that integrates your shop with the POS that you want to use. We're going to get into this later.
11. Hire Employees
Employees are going to have to be a part of your business plan, simply because you can't do all that work yourself. Most small bait shops can suffice with two to three workers. If you want to have a larger franchise, it may take more staff members.
For the most part, employees don't need to have many special skills. However, they should know something about fishing and bait. If they aren't active in the local fishing scene, they probably should not work with your company.
Oh, and it's also important to remember that your shop is going to be selling live insects and fish. This can give many people the heebie-jeebies, so it's important to make sure that the person in question can hold a worm without screaming.
How Do You Obtain Funding For A Bait Shop?
Bait shops are not considered to be high-risk like other companies we have mentioned. So, it could be possible to get funding through an SBA loan—especially if this is not your first business. However, most bait shops are low-cost and can be funded through a line of credit at first.
Is Your Business Going To Be Year-Round?
In many parts of America, fishing is not a year-round activity. It's seasonal. If you plan to close up shop during off-months, you may need to figure out how to float the rent so that you aren't immediately evicted by the next season.
If you want to keep your business open year-round while your location is in a seasonal fishing area, you may need to diversify your merchandise to include other items. This is why many bait shops tend to stock up on items for hunting, or even go so far as to act as a general store.
Are You Ready to Start A Bait Shop?
To be successful as a tackle shop owner, you'll have to think of various aspects of the business. This includes applying to get a business license, insurance, finding a lease for your store, and purchasing equipment like display cases and refrigerators for live bait.
More than that, once you make sales, you'll have to worry about dealing with accounting for your transactions and what type of payments you'll accept. To effectively manage your inventory and employees, you'll also need POS system that will assist you with automating those tasks and many others. This is especially true if you're planning to open a large store with hundreds of SKUs.
By using POS software, you'll be able to reward customers with a point system, turning them into loyal patrons and keeping those fishermen coming back to your store. Most people who will come to your store are likely to be beginners, so assisting your customer and ensuring a fast checkout process is vital.
Believe it or not, in the course of running a store you'll learn from your customers, and they'll learn from you. As you share fishing spots and discuss stories, aim to provide the most seamless experience and your bait shop will thrive.