(Last Updated On: June 4, 2021)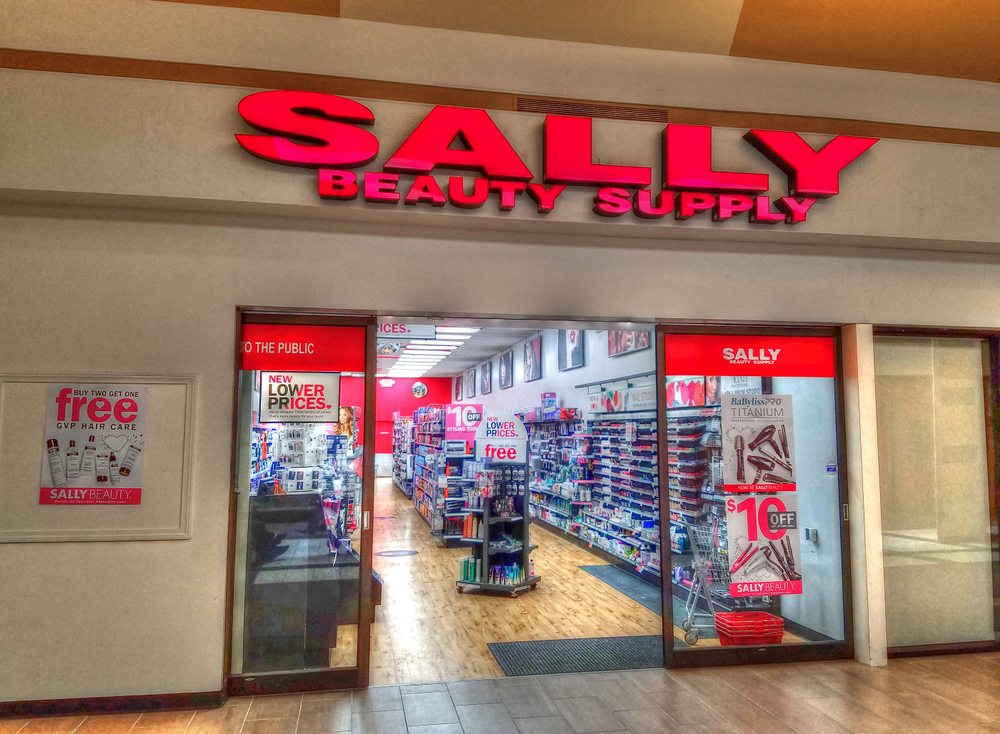 The beauty supply store market is currently resting at a whopping $18.9 billion with a projected market growth of 0.8 percent yearly until 2026. Based on research performed by the Retail Owners Institute, it is clear to see that the pre-tax profit percent trends for beauty supply stores were increasing yearly and only continuing to get better as time goes on. Currently sitting at 7.3 percent, it is most certainly worth it to open your own beauty supply store. 
With this being said, it can be difficult to find your spot in this competitive and continuously expanding industry. Being able to effectively start a beauty supply store of your own takes discipline, knowledge, and investment. There are many steps to starting your own beauty supply store from start to finish, and knowing these steps is just one part of the equation.
To successfully start a beauty supply store of your own, you must focus on your marketing, buy the right inventory and tools for the job, and ensure that you are opening your new business legally as well. 
This takes a better understanding of how to market yourself effectively, what inventory and tools are needed to get going, and what laws you must abide by to have a professional and legal business. For all of this useful information and more, it's best you check out the rest of this comprehensive guide to opening your own beauty supply store below. 
Below is an easy-to-follow eight-step guide along with other strategies to help you open and market your new beauty supply store in the best way possible. 

1. Write A Detailed Business Plan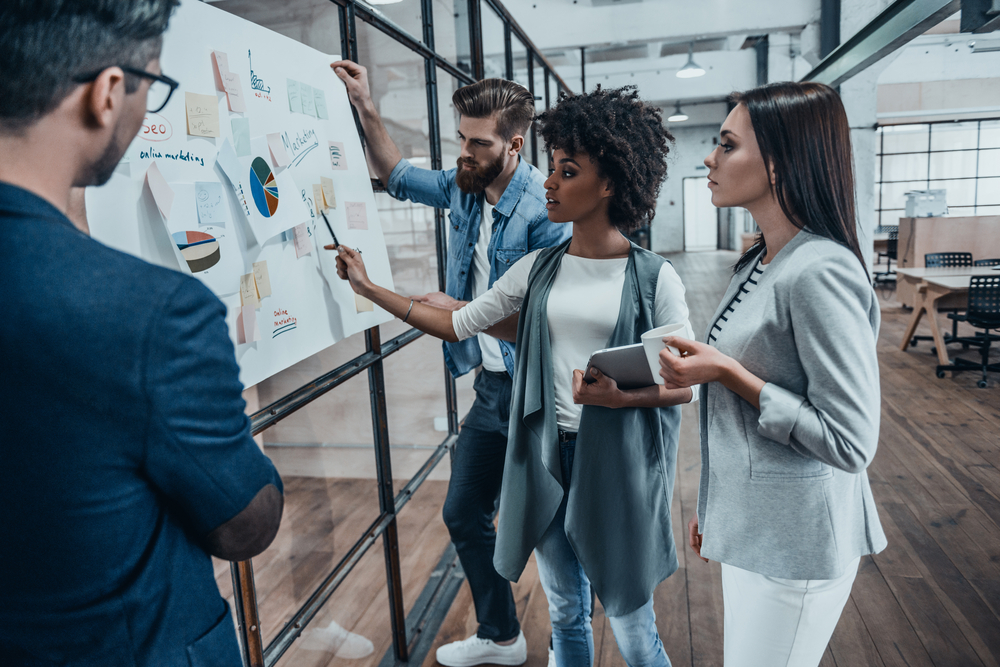 The average target demographic for beauty supply stores are beauty salons, beauty spas, and hotels as well as resellers and individuals buying in bulk. Although the average age for most beauty product buyers is between 16 and 44, this number varies widely not only based on the inventory you sell but the fact that wanting to look beautiful transcends age and even gender. 
Determine Your Addressable Market 
Because the target demographic is so widespread and nebulous, the best way to approach your target market as a beauty supply store is by focusing on the feelings elicited by buying your products.
No matter how young or old you are, regardless of your gender, and no matter what products you hope to purchase, the feeling of natural glow and confidence that comes from beauty supplies offers a wonderful way to market to your entire demographic without focusing solely on their generation or their identities as individuals. 
Another way to narrow down your marketing efforts is to look at the clients of your competitors and some of the bigger names in the beauty supply store industry. By looking at their customers, you can find trends far easier as there are more customers to analyze which allows you to market to your target audience and connect with them in ways you wouldn't have thought of otherwise. This is where step two comes into play. 
Before You Continue… Watch This Video
Identify and Analyze Your Competition
As you begin to map out your store and its identity, you must also be prepared to handle competition in your local area effectively. To do this, there are three essential steps:

Find Your Main Strength Points
This can be better prices or better staff than your competitors have but, no matter what it is, you will want to emphasize its value in every marketing campaign you develop. For instance, look at the Burger King 'Big King.' Quite literally a slightly larger version of the Big Mac, the Big King is Burger King's way of showing up the competition (in this instance, McDonald's) while also offering a better value to their customers as well.
These kinds of strength points can be found in every industry's competition and, by determining your strength points, you can prove your better value compared to your customers with ease.

Your competition may be really good at creating incentive programs but still struggle to get people to interact with their other content outside of sales and incentives posts. Using this information, you could take notes on how to properly create incentive programs and also find better ways to get customers to engage with your other content that they may not have thought of. In doing so, you can begin to improve your weaknesses and build upon your strengths at the same time.
Analyze How Your Competitors Communicate With Your Demographic
Being able to effectively communicate with your target audience is highly important. For instance, when looking at the sarcasm that Wendy's shows online, you can see that they actually have increased their online engagement exponentially just by taking a unique approach to customer communication.
While this might not be the method your company chooses, looking at interactions between your competitors and their followers online will help you see what works with your target audience and what doesn't without having to test it yourself.

These steps will help you to become intrinsically better than your competition, learn from their mistakes, build upon their current effective strategies, and set yourself apart in all the right ways. 
2. Apply For Licenses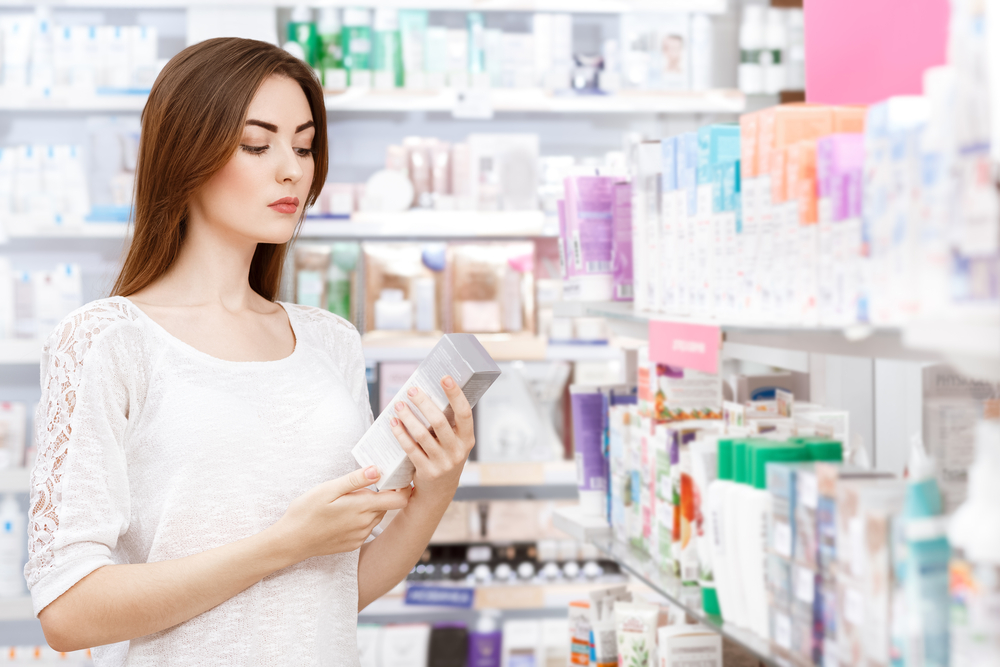 To open a beauty supply store properly, you must be able to acquire a retail seller permit, business operation license, Doing Business As (DBA) License, and Federal Employer Identification Number (EIN).

For your EIN, it's as simple as going to the EIN application page on the official IRS website, filling out the form, and requesting a print version of the number for your records.
You will immediately receive a digital copy of your new EIN and this does not cost any money. It is important you only go through the official IRS page to do this as fake IRS pages often pop up requesting money for this otherwise free process. 
Retail Seller Permit
The retail seller permit is also called the sales tax permit as it is what is needed to sell products legally for your company's tax purposes. To get your retail seller permit, you will want to go to your state's government site, fill out their Business Registration application, and wait roughly ten days for your seller permit to arrive in the mail.

Business Operation License
A business operation license is what allows companies to do business in their state and it costs anywhere between $50 and a few hundred dollars depending on your business and state. To apply, you must go to your local state's small business administration page and find the applications. Next, fill out the application and wait for your business operation license to arrive in the mail. Don't forget to renew this license yearly to stay legal as a retail seller in your state.
Consider A DBA  License 
A Doing Business As (DBA) License allows you to do business under a different name from your own. This is how businesses can have specific names such as Maybelline or Chanel. To file for your DBA, you will want to go to your local County Clerk's office and fill out the form along with the fee that comes with it. On average, a DBA costs roughly $100 so be prepared to pay this fee when you apply.

3. Identify Suitable Location 
According to Sally Beauty Holdings, one of the largest beauty supply store chains in America, the average store size is 1,700 square feet and offers 6,000 to 10,000 SKU's inside. 
Having said this, finding a store that fits this rough size estimate is essential in order to have enough space not just for your products but for your customers and their many needs as well. To find a store location in your area, try using LoopNet, a retail store rental and buying app. 
4. Obtain A Certificate of Occupancy
A certificate of occupancy relates to your company's location and its current condition. Essentially, it serves as proof that a property has complied with all standards and codes and is now fit for occupancy. To receive your certificate of occupancy, you will need to have the government's building or code inspection office send out an inspector to look at your premises and determine whether they pass or not. If they do, you will be able to get your certificate of occupancy in the mail within two weeks of the inspection date.

5. Decide If To Franchise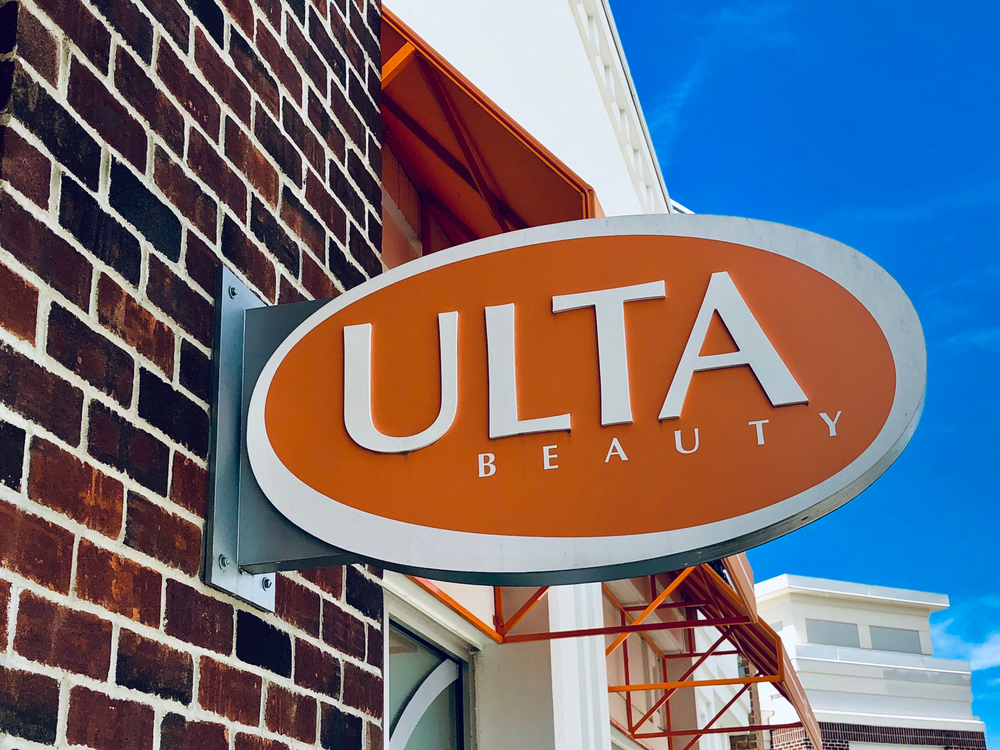 This question entirely depends on the franchise you are able to purchase and its reputation in your area. For instance, as a beauty supply store, choosing to become a franchise owner of a brand such as Sally's could make all of the steps listed above far easier. With the brand awareness that comes with an established name, you can skip most of the marketing when you first open and focus more on your inventory and operational costs instead.
However, the one thing to consider when deciding is whether or not you still want to work for someone else. Although being a franchise owner might not seem like being a manager, it is more comparable to this than being an owner of your own brand. The reason for this is that most well-known brands want all of their stores to be uniform. It helps their customers to always feel comfortable in their stores no matter where they are. 
Notice how you can go into literally any McDonald's or WalMart and have a very similar experience. This is due to their rigid rules and regulations, even for franchise owners. If you prefer to make your own rules and have your own ideas, it's better to start your own brand—it simply takes more work to launch and gain brand awareness in exchange. 
If you are looking to become a franchise owner, you will want to follow these steps below:
Figure out What Brand and Franchise You Want to Open
Before considering any franchise opportunity, you will want to determine what brands you resonate with and whether they have franchise opportunities or not. Working with a brand you don't know or don't feel passionate about is a recipe for disaster as a franchise owner guaranteed. 
Look Into Their Franchise Owner Terms and Conditions
Next, after finding a brand you are interested in, look into their franchise owner terms and conditions to see whether or not you can reasonably accommodate them. For instance, some franchise opportunities require full investment into the business and specific branding and marketing strategies that can seem a bit rigid at times. If you like more freedom, these kinds of opportunities might not be right for you. 
Determine What Your Initial Investment Will Need to be
Part of opening any business is having money to invest in it at launch. Even with franchise options, you will want to analyze your budget before signing the contract as you may not have the kind of capital required to do so. 
Look Into the Reputation of the Brand You Want to Work With
While you may like the brand you want to work with, customers may not always agree. To see if they are popular in your area, look up their brand in your state and see how people review them and respond to them. While some franchises work in some states, they might not work in others, and being able to discern this before you begin could save you thousands of dollars and tons of effort for little return. 

6. Get The Proper Insurance 
The liability coverage and insurance plans that are best when starting your own beauty supply store include general liability coverage, a business owners policy, business auto, workers compensation, and a commercial umbrella policy.

General Liability Coverage
The general liability coverage includes completed operations coverage, products liability, and premises liability. Essentially, if a person is injured in your store, by one of your products, or by a specialty service you offer such as custom colors or fragrances made in-store, you will be covered in the case that they choose to sue.

Business owners Policy
A business owners policy protects your physical business assets as well as the intangible ones. This includes your electronic data, newly acquired or constructed building, current buildings and contents, business income and additional expenses, and coverage in the case of employee dishonesty as well.

Business Auto and Workers Compensation
Business auto and workers compensation cover your vehicles, your employees, and any injuries sustained in the workplace or in your vehicles during deliveries as well. To get this kind of coverage, you will want to find the right insurance company to work with and it's truly best to opt for the most comprehensive plan to save money in the long run.

Commercial Umbrella Policy
Lastly, a commercial umbrella essentially gives you additional coverage in ways that standard business insurance policies rarely do. This is your final safety net in the case of freak accidents or unusual cases and helps ensure you are completely covered as a beauty supply store.

7. Find A Wholesaler / Supplier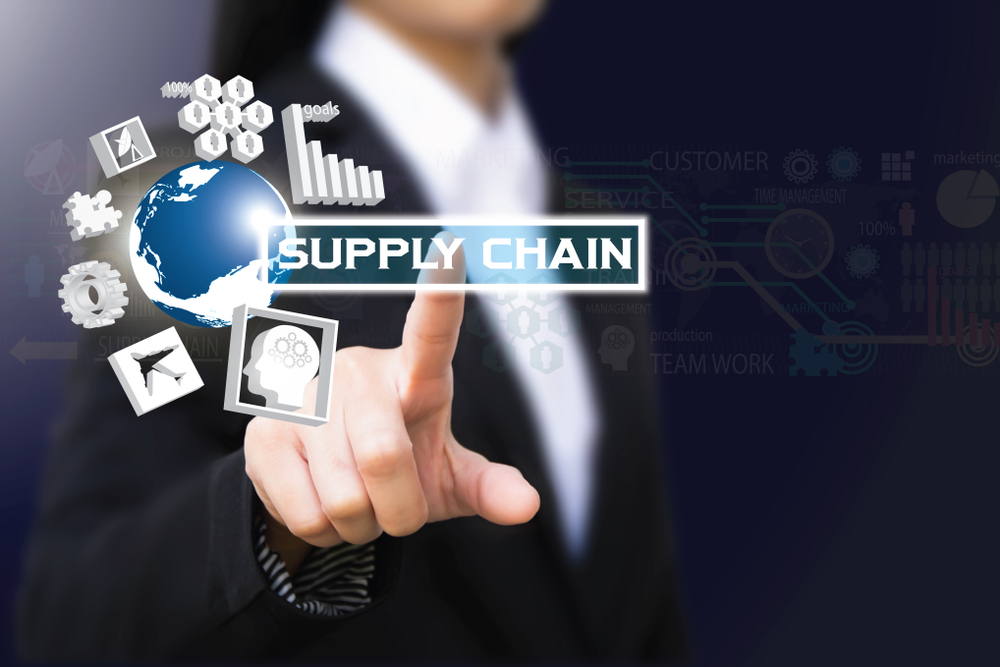 Similar to bookstores, when it comes to inventory for your beauty supply store, it is best to have a fair mix of different products and brands. On average, having roughly 10 to 20 separate brands at launch is a great way to show diversity in your products without overwhelming yourself or new clients.

To acquire and consistently stock this many products, you will need to find a beauty supply wholesaler online. USA Wholesale and BeautyJoint are the top wholesale retailers online and offer a wide array of products available in under a week after purchasing.
This means you will be able to restock your products in under a week without fail which is sure to keep your customers happy. 
8. Purchase Display Equipment 
As for equipment, here is a great list of beauty supply store equipment essentials to use when buying before launch:

Gondola display shelves

Slatwall

Reception desk

Display cases

Mannequins

Full-body mirrors

High-quality beauty lights

Point-of-sale system (Square, Shopify, Clover, etc.)

Comfortable chairs for customers and staff

Storage/organizing bins for the inventory
By purchasing these items above, you will have all of the essentials to begin your business and a foundation to build upon for years to come. 
The main software systems recommended when opening your own beauty shop are a point-of-sale system, inventory management program, accounting software option, ordering and online purchasing system, and appointment scheduler.
9. Get The Right POS System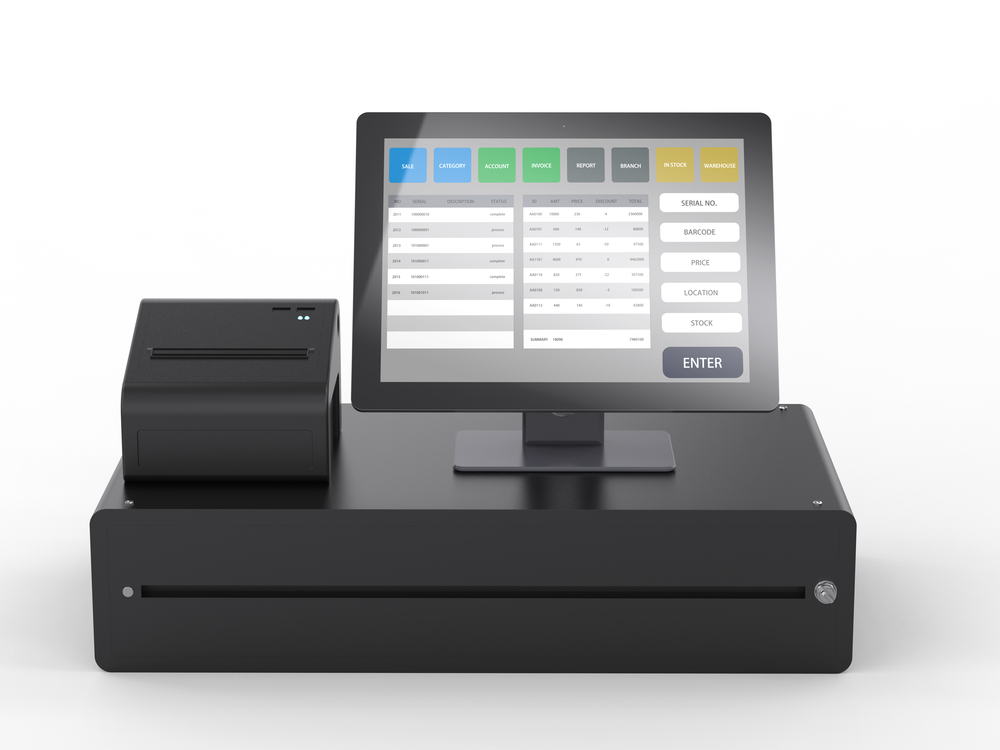 For a POS system, the most effective and versatile option is clearly Square. Their retail POS system was designed for small business owners and can even be used via your phone for farmer's markets, conventions, and other events where it may be easier and less stressful. Square also takes multiple forms of virtual payment which gives your customers more options when buying from your store.

Discover What Inventory Management System You Want to use
When it comes to inventory management and accounting software, here is a great list of business apps that include accounting and inventory solutions which integrate with your Square POS to make it all one simple process day in and day out.  Both Stitch Labs and Shopventory are great options for inventory management and help you track your stock quantities, orders, shipments, and more.

Use Ordering and Scheduling Tools to Your Benefit
Lastly, for ordering and purchasing as well as scheduling appointments, it is best to have an eCommerce site such as a Shopify site with a scheduling plugin like Sesami. Using Sesami, you can schedule appointments and track orders without worrying about keeping track of all of your orders and appointments on your own.

By putting all of these pieces together into one system, you can reduce your daily operational costs and get back to promoting and running your brand as you should be.  
10. Pay Attention To Marketing  
The best way to earn your first repeat customers is to use marketing strategies that work with your target demographic. By focusing on relevant and effective marketing as well as incentive programs that resonate with your customers, you can keep them coming back time and time again with ease.

One highly effective incentives program option you can begin today is to offer 25 percent off their next order if they refer a friend to your store that buys from you. A program like this can be marketed to your clients via their emails, phone numbers, or in-store, and can lead to repeat customers and new customers all at once. 
11.Obtain Financing (If Needed)
The main ways to finance the start of your new beauty supply store are to use your savings or credit cards, ask friends and family for capital, look into SBA microloan programs, find an angel investor, crowdfund, and look into other business loans and lines of credit.

While relying on your own saving and credit cards is the easiest method, asking friends to donate or help you crowdfund your business launch is also a great way to gain local interest even before your business opens. 
Similarly, finding an angel investor allows you to rely on local support which helps you get recognized much easier even before your business is up and running. 
For those that can't or don't want to rely on others, using an SBA microloan, business loan, or line of credit is a way to put your name and credit on the line but receive exactly what you need to start your business today. 
The best option out of these three is certainly the microloan. The microloan program offers up to $50,000 in working capital that you can use to start or grow your business. With a low interest rate and reasonable time to pay back the money loaned to you, this option is great for new companies, especially beauty supply stores that rely on inventory to open up, to begin with. 
Can You Open a Beauty Supply Store With no Money?
With the required licenses and certificates listed above, it's clear that money will be needed to start your business officially and effectively. You will also need money for the inventory and equipment needed to run your store and sell to your clients. On average, the approximate cost of starting a beauty supply store is anywhere between $5,000 and $500,000. 
To include the basic inventory, equipment, and legal business necessities alone, you should have roughly $5,000 no matter where you are located, and $10,000 if you want to feel a bit more comfortable starting out, however. 
A Breakdown of the Average Opening Costs
To successfully open a functional beauty supply store, you will need to know exactly how much each piece of the puzzle costs. Fortunately, this breakdown is dedicated to just that. Essentially, here are the main pieces needed along with their average price online for you to create a budget using:
Inventory—$1000

Equipment—$9000

Licenses and Certificates—$164

Retail Store Rent—$3600

Marketing Services—$4000

Insurance and Liability Coverage—$272
Total= $18036
With this breakdown, you can expect to spend roughly $18000 for the items listed above at the median cost. This shows exactly why financing is so important for nearly every new business owner. 
Is Owning a Beauty Supply Store Profitable?
According to Profitable Venture, "Usually, a small-scale but standard beauty supply store that is located in a high human and vehicular traffic location in a cosmopolitan city in the United States of America will make, on average, between $100,000 to $300,000 annually."
Considering most beauty supply stores can manage to get by on roughly $5,000 to $10,000 to start their business, it's clear to see that this business can most certainly be profitable if taken seriously and marketed effectively. With this being said, it is clear to see why this industry is so prominent and why owning your own beauty supply store is definitely a great idea with the right determination and effort. 
Takeaways 
For beauty supply store owners, the key to success is understanding your customers and speaking to them with compassion and respect. In doing so, you are guaranteed to succeed for years to come. Just as your customers are looking to feel confident, sometimes, all it takes is a bit of confidence on your end and the knowledge needed to create a strong business foundation to set yourself apart from the rest.