(Last Updated On: June 1, 2021)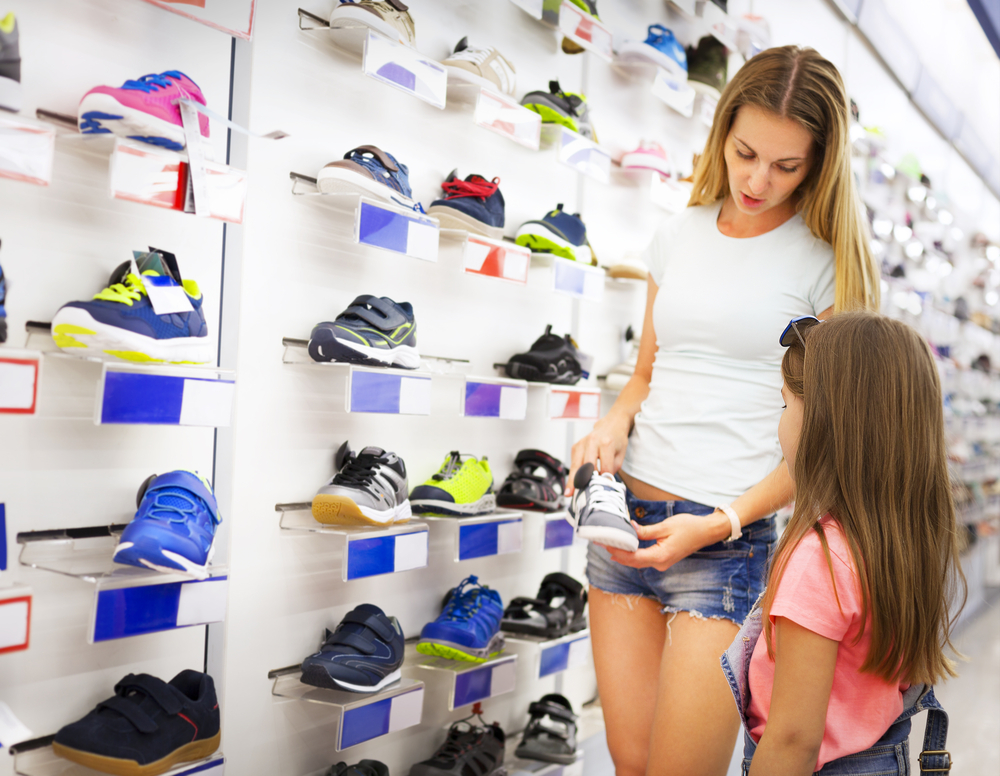 Back in the 90s, sneakers were a cool thing to own but they weren't their own culture. Oh, how times have changed. Sneaker culture has turned buying the right pair of sneakers into a serious financial investment and status symbol.
That's why the demand for sneaker consignment shops became so high. Starting one up might be easier than you think.
To start a sneaker consignment shop, you will need to write a business plan, get licensing, buy business insurance, find a venue, build a website, buy sneakers on consignment, market your company, determine different sales venues, and hire employees. 
Creating a sneaker consignment shop is something that you need to be serious about if you want to make serious money in. So, let's talk about how to make your own sneaker consignment shop…

1. Write A Business Plan
Most people don't realize this, but there are several different types of sneaker resales. A business plan should cover how you intend to make money, which venues you want to sell the sneakers on, where you are going to source sneakers, and more. These matters below are particularly important. 
Target Audience
Some sneakerheads exclusively focus on Nike or Air Jordans. Others are more about the upscale sneaker movement from Balenciaga and Gucci. Meanwhile, other sneakerheads are more about the extreme alternative look, like the ones from Buffalo or Swear Alternative. 
You need to pick a sneaker style and work with it—or at the very least, work with the sneaker aesthetic that people love. 
Sneaker Sourcing Methods
It is extremely difficult to get people to part with a limited edition pair of Yeezys. You need to figure out where you are going to source the sneakers you get. If you go ultra high-end, then you also may need to get proof of authenticity. 
Competition
Sneaker resales can be highly competitive, especially when it comes to major cities like New York or Miami. You need to figure out what you can offer that will make consignors pick your shop, and what models of shoe people will be asking for. 
2. Get Licensing
A sneaker consignment store is a standard retail store. Licensing really boils down to registering your company, getting an EIN, and getting a sales tax permit if your state requires it. You also might be required to get a reseller's permit so that you don't have to pay sales tax when you buy the shoes.
3. Get Your Accounting Set-Up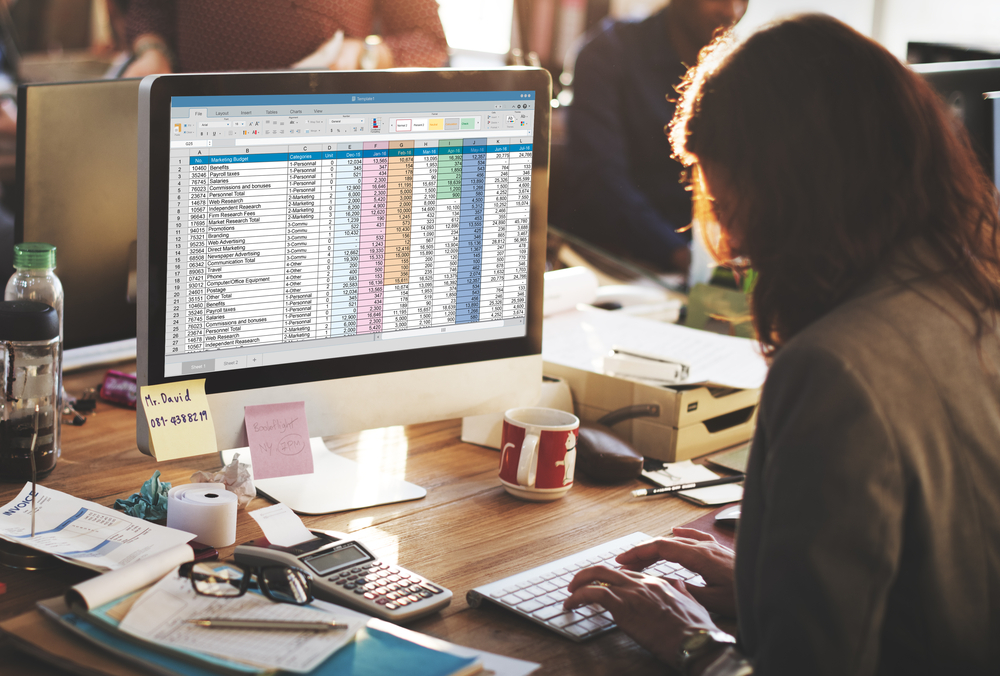 Every business, retail or online, will need to have an accounting method.This includes opening up a bank account and getting a business line of credit to help you fund the purchase of sneakers. The best way to get your account set up is by hiring an accountant to help you and to get a software kit that makes accounting easier.
What Software Should You Use?
Most of the time, the best way to make your accounting time easier is to have software that is able to be linked to your POS. Having software that is terminal-compatible means that you won't have to manually tally all your sales, and that you can update your stocks as necessary. 
Do You Need A Payroll Service?
If you intend on hiring people, then you should use a payroll service. A payroll service that can be integrated into your POS is your best bet. 
How Should You Obtain Funding?
In many cases, sneaker consignment is a business that can be started on a minor budget. From there, you can build upwards. However, if you want to open up a sneaker consignment store, you might need extra cash. A business line of credit is usually your best bet. 
4. Purchase Business Insurance
Most people would never expect this to be the case, but getting a sneaker consignment store is actually fairly risky. If you want to have a retail space and employees, you will need to buy liability, Unemployment Insurance, and Workers Compensation Insurance at a very bare minimum. 
However, there are major issues that many other stores might not have. Sneakers are one of the most commonly-stolen and looted items on the market. This is particularly true for limited edition sneakers. You may need specialty loss and theft insurance on top of a standard retail company. 
What Can You Do To Reduce Your Business Insurance Bills?
Honestly, the high price tag that comes with sneaker consignment insurance can be daunting. In fact, most people tend to balk at the price. The best thing that you can do is get security systems. If you want to, it's best to ask your insurance seller if you can qualify for special discounts.
5. Find A Venue
While it's possible to do an online-only consignment store, it's not always a good idea. It can make it hard to store your goods, not to mention arrange meetups. With that said, it's doable if you're willing to flip your sneakers online via your own site and major trading platforms.
If you choose to go for a brick-and-mortar venue, it's important to make sure that you get the following features in a sneaker venue:
A Safe Location.

A small store in a good part of town will be much better for you than a bigger store in a dangerous part of town. Crazy as it sounds, people have robbed sneaker stores before.

Security Features.

Because a single pair of sneakers can go for upwards of $2,000, you should invest in heavy security features. Cameras and alarms are a good start.
Display Shelves.

Ideally, they will look elegant. Sneakerheads tend to prize aesthetics and will often pay more for sneakers bought at a luxury outlet.
A High Population Location.

Foot traffic is pretty important as a sneaker reseller, especially if you want to get a lot of clients through word of mouth. 
Important Notes About Doing An Online-Only Sneaker Consignment Shop

Online-only sneaker shops can and do exist. However, this is not the type of store that you can usually run out of your home. Sneakers (as we all know) absorb odors pretty quickly and many materials will not be able to stand up to high moisture areas. 
As a result, it's best to find a place to store sneakers—ideally, outside the home. Almost any high-quality climate controlled storage facility with security can work. When you first start out, you might not need much. However, you should expect to scale up rather quickly.
6. Find Your Sneakers
You can't really sell sneakers without finding sneakers that are sold by individuals looking to make some money. This isn't always easy, especially if you live in a rural area. That's why it's best to advertise that you are open to buying sneakers on a variety of different venues. These tips can help:
Facebook, Instagram, and Craigslist are top venues for sneaker purchases.

You should be subscribed to your area's alerts for clothing sales and shoe sales in order to get the best possible results. Advertising on these platforms is also a smart move.

Accept shoes that are as close to mint condition as possible.

Ideally, the shoes you buy will have never been worn. 
Make sure to check the shoe model.

There are a lot of fakes out there. Authenticity is one of the most important matters. 
Do not bring cash to an in-person meetup outside of your store.

People should meet you at your location, and should also be okay with a money order or other approved method.
Read up on sneaker scams before you start buying.

Trust us when we say you'll be glad that you did. 
Should You Become A Direct Seller?

Most of the time, sneaker consignment shops do not get their own shoes directly from Nike or Adidas. In fact, most major sneaker manufacturers tend to avoid working directly with consignment stores. It can be considered to be a conflict of interest since it could drive down the price. 
However, in some cases, it might make sense to look into direct sales. If you have a venue that has a boutique look and a lot of buyers, you might be able to get approved. With that said, this is more likely to work with indie brands.
How Can You Determine The Top Brands Of Sneakers For Consignment?
Obviously, Air Jordans, Nike, and Adidas are always going to fetch a promising price. However, others are not always going to be as obvious. Keeping abreast of sneaker updates from places like Hypebeast or even Sneaker Con can help.
7. Create A Website And Market Your Sneakers
A website is a must if you want to have a sneaker consignment store. This is a niche industry where people look for legitimacy and upscale vibes. A good website will show that you are legit, give people details about the kind of sneakers you want to buy, and also give your clients details about your store hours. 
Should You Sell Your Consigned Sneakers Online?
This is actually one of the most common ways that consignment shops make cash. If you do, it's important to do so via several routes if possible. This means that you may need to do the following:
Get an online store using Shopify.

Shopify makes it easy to track your inventory in real time for both your in-store and online shopping. The key to streamlining it is to pick a POS terminal that you can link to your site and Shopify account. This prevents double orders.

Consider getting an eBay account and FarFetch account.

Both sites tend to be gold mines for both buying and selling sneakers on consignment. In many cases, online stores get their first clients through these kinds of platforms.
Read up on online sales scams.

Sneakers and other similar hot-button couture items are at a higher risk of online sales scams. It's best to make sure that you know what to watch out for when you are dealing with online buyers.
Put together a terms of use clause.

Sneaker sales can go bad pretty quickly, especially if you are dealing with shoes that are rare collaborations, such as an Air Jordan Dior.
Partner up with an insurance provider for the package.

Most of these shoes are going to cost several hundred dollars. It's in your best interest to offer delivery insurance on them.
Should Your Consigners Have An Account?
This is up to you. Most people in this industry prefer to do it, especially if your business model is one where you pay your consignors once you have a buyer for the shoe. With that said, most consignment shops will offer payments upfront simply because this is such a competitive business.
Having an account has several major perks, including security measures and a quick way to access your consignor's information in the event of a special deal. It's best to have a POS that can help you put together client accounts in a pinch.
What's The Best Way To Market Your Consignment Store?
Consignment stores are excellent for online marketing, especially via social media. These tend to work best with visually appealing ads that display your top drops as soon as they arrive in your store. Instagram and Facebook are the two most popular venues for advertisement.
Due to the time sensitivity of this kind of store, it may be best to have a POS system that automatically updates and targets your ads for you. Doing it on your own can be difficult, especially if you are running your business on your own. 
8. Choose Which Payments You Want To Accept
This is a matter that should be pretty heavily researched. Cash alone will not cut it, so credit cards and debit cards are a must. Moreover, most companies should also consider accepting payments from digital accounts like Samsung Pay and Apple Pay. In rare cases, accepting Bitcoin can also be a good decision.

What Type Of POS Should You Use?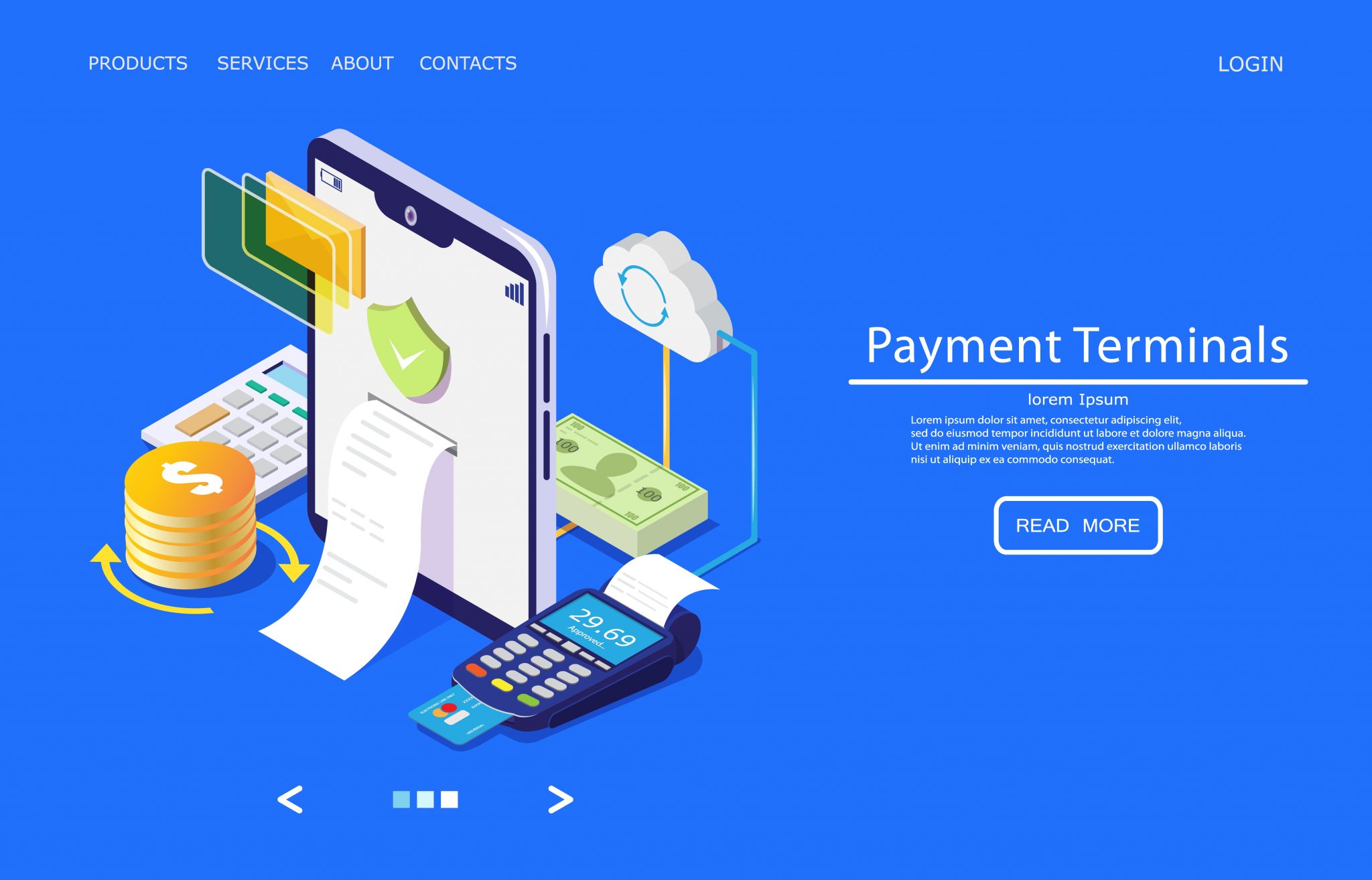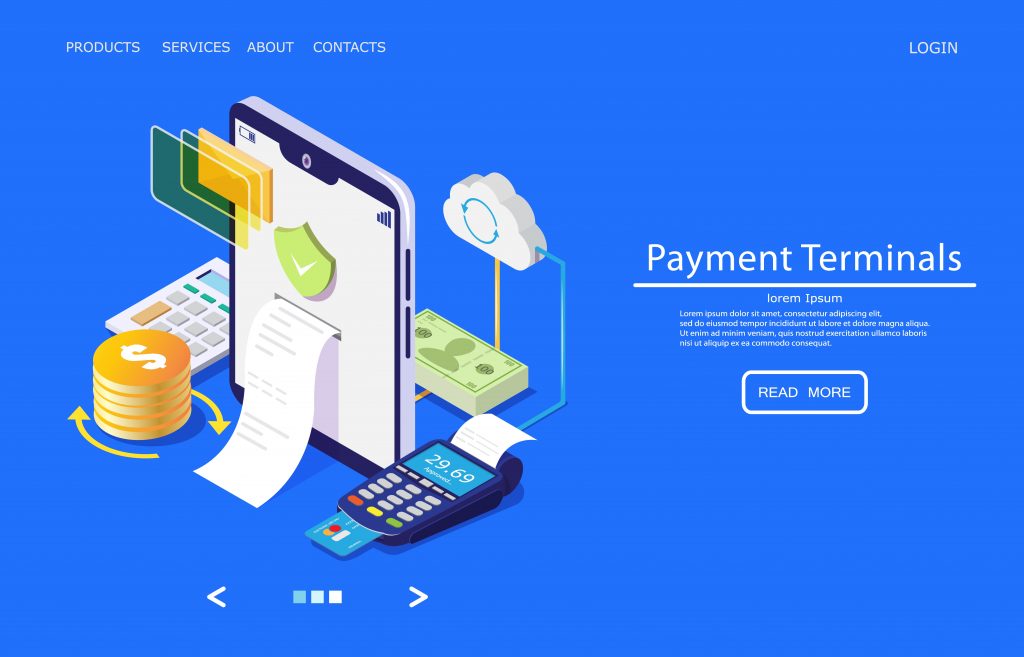 The first thing that you should look for, before you even look for a merchant processor, a quality POS model. Not all terminals will be made the same. To get the best results possible, your POS has to do more than just accept cards or have a loyalty program. The most important functions you should attain include:
Accounting Streamlining.

A good POS will be able to track expenditures and sales, employee hours, and more. Since there are a lot of details that you will have to account for, it's best to seek out a POS that will be able to track almost all features of your business. 

Customer Profile.

Most people who work in the consignment business insist on having consignor accounts as a way to track who brings in what. It's also just a good way to determine which consignors should get special deals and track their sales to you. 

Online Ordering.

A POS that works with Shopify or other online store platforms is vital to this industry. Do not get a terminal that doesn't have any capabilities that involve online shopping. Ideally, you will be able to find a POS that can offer real-time updates and alerts.
Consignment Features.

Some terminals will also come with special consignment-oriented apps that can help price items on the market. If you need help finding pricing for specific "deep cut" shoes, these apps can be immeasurably important. 
Inventory Management.

A sneaker consignment store often gets multiple bids on the same pair of shoes. In order to ensure that you don't double-sell, you need to have an inventory management system that can handle at least 100 SKUs of different shoes in different sizes. Real-time sales updates are also vital.
Social Media Management.

This might seem like it's not related to anything, but it is. POS terminals can help you update social media and announce major drops as soon as they happen. This can boost sales immeasurably. 
Analytics.

Sneaker sales can be unpredictable, especially in brick and mortar stores. Some shoes tend to have location-based fandoms (such as Hush Puppies in Manhattan). You owe it to yourself to find out which brands and SKUs sell the fastest in your particular location. 
What Merchant Processor Should You Pick?

Honestly, it may be difficult to get a merchant processor that is willing to work with your company. This is especially true at the start, when your sales are low. This is because sneaker consignment stores tend to be more prone to returns, credit card fraud, and chargebacks. As a result, a portion of companies will see you as high-risk. 
Your best bet is to shop around and find a processor that doesn't see you as high-risk and works with the POS you want to use. This will give you better rates and in many cases, better service. 
9. Hire Employees
If you want to hire employees, it's best to choose people who are well-versed in the world of sneakers and have clean records. Running a background check on each employee is a must. Aside from that, picking people who understand the culture, love streetwear, and live the sneaker lifestyle is a good idea. 
It's important to remember that sneaker culture is extremely heavily reliant on trends. It's about having the coolest shoes, hanging with the "in" crowd, and showing street status. Knowing this, it's important to make sure that you hire people who can look the part. After all, the image you present makes a huge difference. 
Conclusion
Though it may appear to be an industry that is fairly straightforward at first, running a sneaker consignment store is actually extremely labor-intensive and high-risk. That's precisely why it's so important to build your company around the use of a high-security, high-functionality POS terminal. 
A top-tier terminal will help you do everything from track hundreds of sneakers, to manage your ads, to keep track of your consignees and even work with the highly complex aspects of accounting that come with a consignment store. Needless to say, getting the right POS is crucial to your company's success. 
POS aside, there are few things that are going to be as important as learning about sneaker culture. The better a grip you have about the top sneakers in the industry, the better off your company (and clients) will be.
Want to Start a Different Business?