(Last Updated On: June 1, 2021)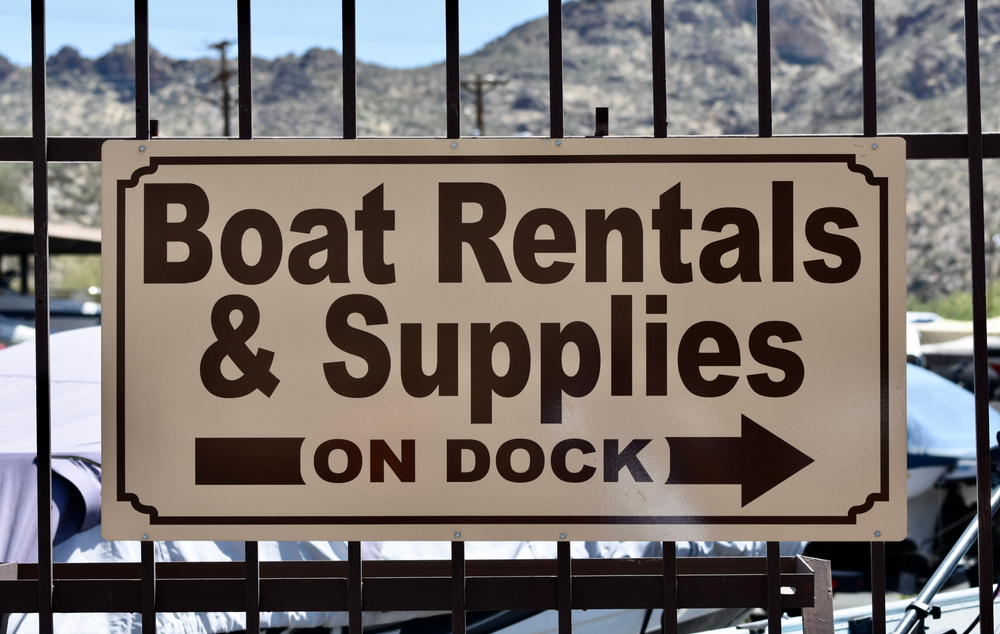 There's nothing quite as enjoyable as spending a day on the water. Boats enable us to do this. However, owning a boat can be expensive, inconvenient, and an outright hassle. 
That's why the boat rental market has been growing in recent years. Research suggests that it will reach a valuation of $19.7 billion by 2030. With financials like that, you may be interested in getting into the industry yourself by opening up a boat rental business.
The most important steps to opening up a boat rental business are choosing the right dock, figuring out the best sailing route, and picking the right target market. You also need to find the right booking system and make sure that you're familiar with all local boating regulations.
Opening up your own boat rental business could be a great way to earn some extra income. But doing so can be tough. That's why we've put together the following article. Keep reading to get a step-by-step look at everything that you need to do to open up your own boat rental company.

1. Choose Your Dock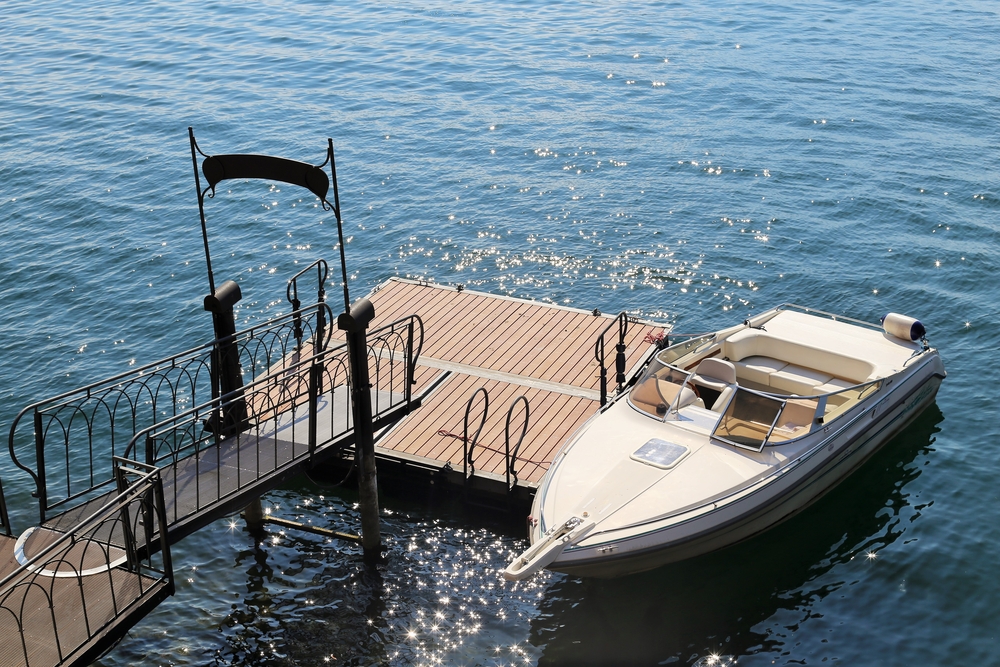 One of the most important parts of starting a boat rental business is figuring out which dock you'll start it on. If you live near lots of water, there are likely lots of different dock options to consider. So how do you figure out which is best for your new company?
Ideally, you want to find a place that will bring you walk-in traffic. Lots of your bookings will happen online. But walk-in traffic is an additional source of income that could be really big for you. That means you should look for docks that are near areas where people spend time already.
It may also be worth it to look into parts of your city that are currently going through new development. You may be able to find a dock that's located in an area that will be much more populated in the future than it is now. If so, you could get a great deal on a spot there by getting in before everyone else wants to.
It's also important to consider your competition while thinking about this. If there are already a ton of boat rental businesses on a certain dock, starting yours there may not be a good idea.
2. Come Up With Your Sailing Route
This is a really important step if you plan on giving customers guided boat tours. Not every boat rental business does this. So you should think about whether you'd like to or not. 
Keep in mind, if you decide to give guided boat tours, you're going to need to have employees working for you that are able to do this. This will increase your costs but will also enable you to potentially earn more income.
The most important thing to do when coming up with a sailing route is to make sure that it appeals to your guests. It should highlight the most interesting aspects of your harbor. Look for routes that are safe and enjoyable while also providing excellent views of your city or of nature.
3. Set Up Your Booking System
As a boat rental business, most of your clients will book your services online. That's why it's really important to create a solid online reservation system. You want to make it as easy as possible for your customers to reserve the exact services that they want.
There are lots of different options that are worth looking into here. Each will have its own unique set of pros and cons so make sure you take the time to do some research before coming to a decision.
That being said, here are some of the most popular boat rental software options for you to look into:
BoatRentalManagement

Let's Book

Navotar

Scribble Software
4. Familiarize Yourself With Local Regulations
Local boating regulations can be pretty complex. But if you're going to own and operate a business in this industry, you need to be extremely familiar with them. Otherwise, you risk incurring fines that can seriously eat into the profits that you make.
Every market (and even every port) will have its own regulations. So make sure to look up your local harbor laws before you start spending money on your new boat rental business.
If you're looking for a general overview of the types of boating laws that you might have to deal with, check out the International Regulations for Preventing Collisions at Sea. This is a kind of worldwide set of boating regulations that many local harbors will base their laws around.
5. Create a Business Plan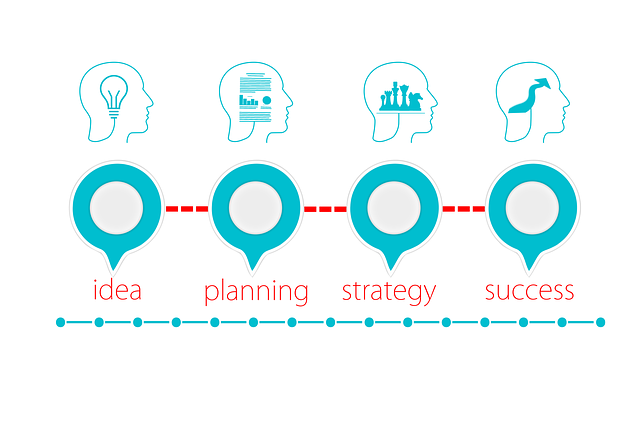 At this stage of the process, you're ready to start putting together your business plan. Your business plan matters a lot because it's basically the outline that you'll follow while building your company. Ideally, you want your business plan to take you from where you are now to where you hope to be within a few years.
To create a successful business plan, you're going to need to include a lot of information about your company and its goals. For example, here are some of the main topics that every business plan should discuss:
A description of your company and what it does

Your financial projections for the coming years

A detailed description of each specific service that you offer

An overview of your management structure and ownership

An analysis of your target market and how you plan to serve it
Determine Your Target Market
Picking the right target market is really important for any new business. But it can be even more essential for boat rental companies. That's because there are significant differences between the types of customers that you'll have based on which segment of the broader market that you decide to target.
For example, some boat rental companies target tourists. These businesses usually focus on providing relaxing boating expeditions around a major harbor in a city. This can be a great way to earn a living with a boat rental business. 
You just need to make sure that you have enough tourists in your city who are interested in this type of thing year-round. Or, at the very least, you need to have a big influx of tourists in your city during certain parts of the year to make up for slower seasons.
Another option is to target boaters who are interested in recreational boating activities. These users care less about relaxation and more about things like wakeboarding. If you want to target this part of the market, you're going to need very different boats than what you'd want if you were targeting tourists.
Finally, you might also have a lot of fishing enthusiasts in your area. In that case, you could market your boat rental service towards these individuals as well. Doing so could be a great way to carve out a niche for your business in your local market.
Research the Competition
It's also really important to understand how your new boat rental business will fit into the broader boating landscape in your area. To gain this insight, you need to understand who your competitors are and what they do.
As you look into your competitors, there will be a lot of information for you to consider. For example, you'll want to learn which services the competition offers and how successful they are with them. You'll also want to consider how your competitors' market themselves and what makes each of them unique.
Once you have this information, you can start to think a little more clearly about how you might stand out from the competition. For example, you could offer a new service that none of your competitors currently provide. Or you could market yourself towards a market niche that none of your competitors are currently targeting.
Figuring out ways to make your business stand out like this is really important. Doing it successfully will help you gain a footing in the market that you'll be able to more easily expand upon moving forward.
6. Obtain Permits
Obtaining permits can also be a really important step towards starting your own business. But the permits that you need to start serving customers can vary quite a bit from one area to another. 
For example, in some places, you might not need any permits at all to start a boat rental business. But in other regions, you could need several to begin operations.
That being said, the first thing that you generally need is a landlord contract. This lets you rent a spot on the dock that you choose for a specific period of time. It's likely that you'll also need a commercial business license to get started.
One thing to keep in mind is that permits are never permanent. You will need to continuously stay on top of this aspect of your business. It's likely that you'll need to renew your permits every few years. 
So make sure that you don't just get them once and forget about them. Doing so could put the long-term health of your boat rental business at risk.
7. Secure Financing
Starting a boat rental business doesn't have to be expensive. You can do it with even just the boat that you own now. 
However, if you want to expand your company and start earning more revenue, you will need to be able to rent out boats to multiple customers at once. To do this, you're going to need to own a few boats.
There are also many other things that you'll need to spend money on to start your new company. For example, creating a website can be expensive. You may also need some funds available to pay your employees before you see an uptick in your business.
For all of these reasons, many people who are interested in starting a boat rental business decide to pursue funding. You might decide to do so as well. If so, consider looking into the following options:
SBA loans

Business lines of credit

Short-term business loans
There are also some alternative fundraising methods that could be appealing to you. For instance, some new business owners raise funds for their companies on a crowdfunding platform like Kickstarter. That could be an option for you.
Or, perhaps you have family and friends that are always interested in new investment opportunities. In that case, you could ask them to get involved with your new boat rental service.
If you do decide to reach out to family and friends, don't expect them to just give you their money. You'll need to pitch them in the same way that you would any other investor. And the best way to do that is by having a strong business plan written.
8. Purchase Equipment
To start a successful boat rental business, you're going to need the right equipment. The most important thing that you need is enough boats to serve the number of customers that you'd like to be able to have at any given time.
Beyond that, you'll want to consider carefully what other types of equipment you might need to run a successful business. For example, you'll likely need supplies that allow you to dock your boats safely. You may also want boat navigation systems, cleaning tools, and various other items.
9. Sign Up For Business Insurance
Starting a new boat rental business carries some risk. Your property could be damaged from either natural events or user error. You also run the risk of having some of your customers injured while they're out on the water.
All of these things have the potential to financially ruin your new business before it even gets off the ground if you don't take care of them. However, there are things that you can do to limit the risks of events like this tremendously. One of the best solutions is to purchase business insurance.
When buying business insurance for your new boat rental business, there are a few different types you should be looking into. Here's a glance at the most important insurance types for boat rental companies:
Watercraft liability insurance – protects against bodily injury and property damage

Premises liability insurance – protects against events that happen within your business

Hull coverage – protects against physical damage that happens to your boat
There are some insurance companies that will bundle all of these things together for you into a single boat rental insurance plan. These can be useful and easy to manage. Just make sure to compare a few plan options to make sure that you're not overpaying before you sign any agreements.
10. Build a Website
Nowadays, every business needs to have a great website. That's because most of your new customers will find out about your service online. The last thing that you want is to turn new business away because your website is difficult to navigate and lacking in information.
As you think about building your website, there are several key features that you'll want to make sure you include. This is a list that includes the following:
An easy-to-use navigation bar

An enticing homepage with strong imagery

Quick and simple contact information

A form that potential leads can fill out with their information

eCommerce solutions so that your customers can pay you online
11. Begin Marketing Your Company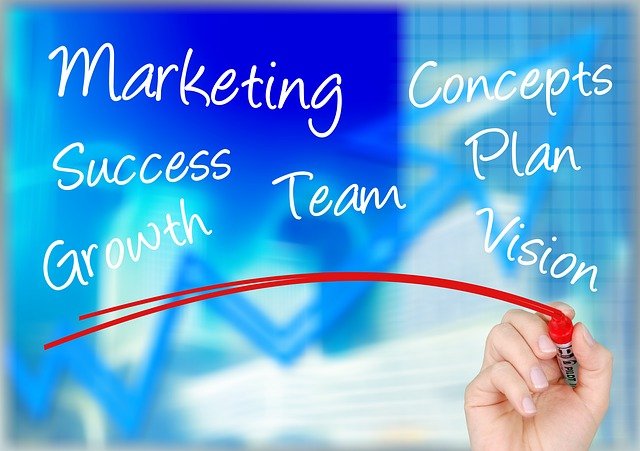 After you've put together your website, you're finally ready to begin marketing your new boat rental business. There are a few different goals that you should have with your marketing campaigns. The first, and most important goal is to get more clients for your new business. The second goal is to increase your brand's awareness so that you can potentially find even more new clients in the future.
There are tons of different ways that you can market your company. You shouldn't limit yourself to just one channel. Instead, the most successful companies reach out to their target audience through multiple marketing channels.
For example, social media marketing is really important as that's where many people spend most of their time online. You should consider establishing a social media presence on Twitter, Instagram, and any other platforms that you know your target audience will use.
Email marketing campaigns can also be really effective. These involve sending out targeted emails to people that you know are interested in your business but who haven't yet become a paying customer.
You can also reach out to your customers offline in various ways. For example, you might post flyers up around your marina. Or you could advertise your services in local magazines, on the radio, or even on TV. The key here is to just figure out where you're most likely to reach your target audience and then invest heavily in those advertising channels.
12. Get An All-In-One POS System 
Running a boat rental business can be a pretty time-consuming and complicated process. But you don't have to do it alone. Instead, you can invest in various types of software to make it easier for you to manage various aspects of your new company. Here's a look at three types of software that are worth investing in.
Accounting Software
Accounting software can make it much easier for a business owner like yourself to keep track of your company's finances. It will automate many of the tasks in this area that you would have had to have done yourself otherwise.
There are lots of good options for accounting software for small business, but here are some of our favorites:
SlickPie

QuickBooks Online

Sage 50

Kashoo

Xero
Payment Processing 
You also need to be able to quickly and easily process the payments that your customers send you. Payment processing software and services allow you to do this in a way that's as convenient for your clientele as possible.
Here are some of the best payment processing companies for new rental boat business:
PayPal

Square

National Processing

Stripe

Helcim
Payroll
Finally, as you begin hiring more and more employees, managing your payroll will become a bit more complicated. Instead of wasting hours handling it all on your own, you can use software to take some of the job off of your plate. Here are some of the best options for this:
Square Payroll

OnPay

ADP TotalSource

Gusto

Paychex

13. Hire Employees
At this stage of the process, you're finally ready to begin hiring some employees. But if you've never done that before, you might find that finding the right people can be pretty complex. Keep reading to learn the best way to go about doing so.
Where to Look
There are tons of places to look for employees online. Take advantage of these resources. You can create a single ad and post it on multiple platforms to make sure that you're finding the best people no matter where they are. We recommend using Monster, Indeed, and whatever other local and national job sites you like.
How to Interview
Your interviews will also play a big role in making sure that you hire the right people. To ensure they go well, try to set a laid-back, friendly tone. You should strive to create a rapport with each person that you interview so that they feel confident in being their true selves while they're with you.
The Bottom Line: Is Starting a Boat Rental Business Worth It?
Starting a boat rental business can absolutely be worth it. Unfortunately, there's not really any data available about how much these companies make on average. But your profits will depend on the number of clients that you see and your profit margin per visit.
Your goal when making this decision should be to think about whether you can earn more running a boat rental business than you are now. To do that, come up with a realistic profit margin per customer. Then, extrapolate that based on the number of customers that you think you can see in a day. Use this equation and you'll get a good sense of how profitable your boat rental business can be. Just make sure to account for down seasons, since fewer people will want to rent a boat from you when the weather is cold.