(Last Updated On: June 1, 2021)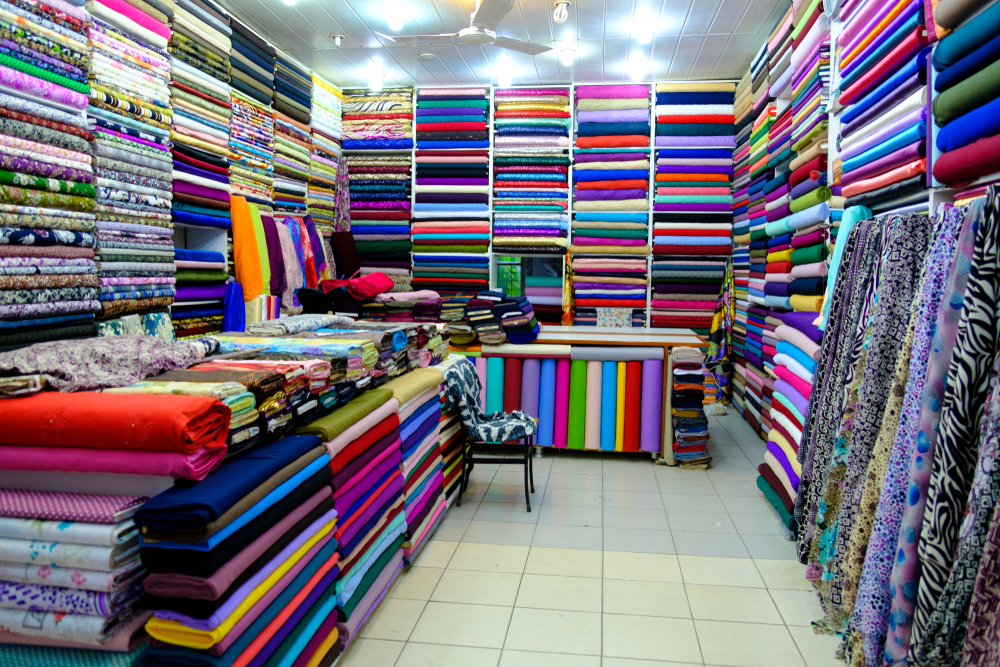 Quilts are one of the more popular gifts people give for major events like housewarmings, weddings, as well as births of babies. Even if you're not celebrating a major event, nothing quite warms you up like snuggling with a warm quilt. The demand for quality bedding is increasing steadily. But, how do you open up a quilt store?
Opening up a quilt shop is an excellent option for people who want a steady retail company. This requires you to write a business plan, get licenses, set up your accounting, determine your payment methods, find a terminal, find quilt suppliers, locate a venue, build a site, and start marketing your goods. If you have a retail location, you may also need to hire employees.
Believe it or not, quilt shops are a great source of steady income with an excellent profit margin. To get the best possible results, it's best to have a structured approach…

1. Begin By Writing A Business Plan
Quilt shops can be brought together online, or in a brick-and-mortar store. They also can have a wide range of different clients. To get your shop off on the right foot, you should put together a business plan. It doesn't have to be detailed, but it should be fairly solid. With that said, most people find a highly detailed plan to be the best. These areas, in particular, will matter.
Target Audience
There is going to be a difference between a shopper looking at baby quilts versus a shopper who wants to have an eclectic quilt for their home. Both of these will also have different focuses from people who are looking to buy sustainable fashion. Knowing what you need to do to attract them to your store is crucial.
Business Method
Some people keep their quilts strictly online, others get a retail storefront, while still more hit up local flea markets and farmer's markets. You have to figure out which venues are going to be the best for you. It's common enough to hear of people who choose multiple venues as a way to bolster sales across the board.
2. Get The Right Licenses
Before you can start any business of the retail genre, you are going to have to get the right licenses. Quilt shops are fairly straightforward, thankfully. So, this just means you need to register your company with the IRS, get an EIN number, and also get a reseller license.
If you live in an area where you may need to get a permit to collect sales tax, you may need to get a sales tax permit too. It's best to check your local state mandates to determine which permits you will need for sales tax collection.
3. Get Your Accounting Set-Up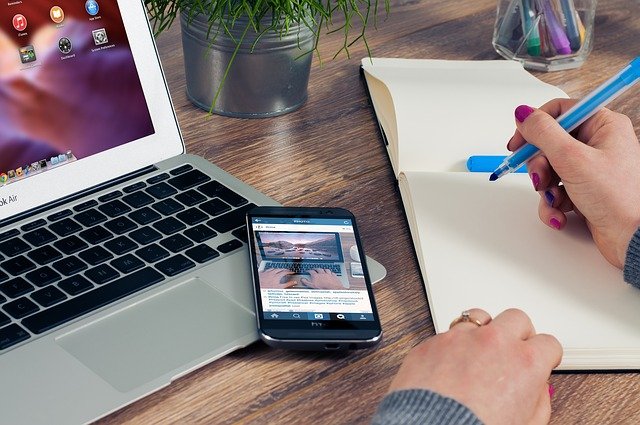 Accounting is a must for any real company, but this is even more true when it comes to retail. Things just get very dicey without a structured accounting setup. Hiring an accountant to walk you through the steps, getting some good software to track purchases, and looking into payroll services are vital.
What Software Should You Get?
The best software that you should get is one that works well with most POS systems and can be integrated fairly seamlessly. So, something along the line of Quickbooks tends to work out very well. You need to have accounting software that takes care of costs as well as income.
Do You Need A Payroll Service?
Payroll services are a must if you want to hire employees to help run your store. This will help you set aside taxes that come with their earnings. Of course, this also means that you should work with something that can be linked to your terminal.
How Do You Get Funding For This Business?
Most people get funding for a quilt shop through personal savings. However, that doesn't mean that you have to rely on your savings if you don't have any. An SBA loan is doable, as is a line of credit. It depends on your credit score and more.
The good news for people who need to obtain funding is that a quilt store is rarely ever considered to be high risk. As a result, you have more funding options than a typical retail store in another industry (like tobacco sales) would have.
4. Get Business Insurance
In terms of insurance, you are going to be able to skate by with a fairly reasonable insurance policy. If you do not hire people and don't have a place of business, you will not need to get much (if any).
However, if you want to make this into a brick-and-mortar company (or hire employees), you will need insurance. This includes Workers Compensation, Unemployment Insurance, as well as liability insurance. Having loss insurance, too, makes a lot of sense.
5. Find A Storefront
This is not always necessary, but if you want to have a storefront, you need to seek one out. Quilt shops are not very demanding when it comes to the things your store needs. Here's what you should try to attain.
A Good Location. Though there are exceptions to the rule, most people do not go out of their way to find a quilt. The best areas to look for are in strip malls and shopping plazas with ample foot traffic.
Ample Shelving. Quilts are best off displayed beautifully. However, you will need to store some. Shelving is good for that. If your venue doesn't come with shelving included in it, you can usually find some affordable shelving through business liquidation sales.
Display Materials. Having a lot of quilts means that you may have to have a way to hang some up. Getting display materials is a good idea here. If you want to get these cheap, shop for them at liquidation sales on sites like Craigslist.
A Counter. You are going to need to ring all these things up, right? A simple counter will suffice. As long as it has enough space to place a terminal, you should be alright.
While you absolutely can have a bare-bones setup, the truth is that most customers will prefer to shop at a store that looks elegant. A boutique look can easily lead to better sales year-round.
Gift Wrap Station. A small gift wrap station is a smart idea, if you can afford it. Many people tend to give quilts as important gifts. This is especially true if you are getting handmade quilts or baby quilts to sell. By offering a gift wrap station, you increase your profits. After all, people don't like having to wrap their own gifts.
What Should You Do If You Want To Open An Online Store?
Online stores do not need a storefront, but that doesn't mean that you're off the hook. Unless you are doing a full dropship setup, you will need a place to store quilts. Most of us don't have the space necessary to carry dozens or hundreds of quilts in our homes.
The best way to do this is to find a warehouse or storage unit that you can store your merchandise at. The best candidates will be clean, climate-controlled places that come with their own security system.
6. Find Quilts To Sell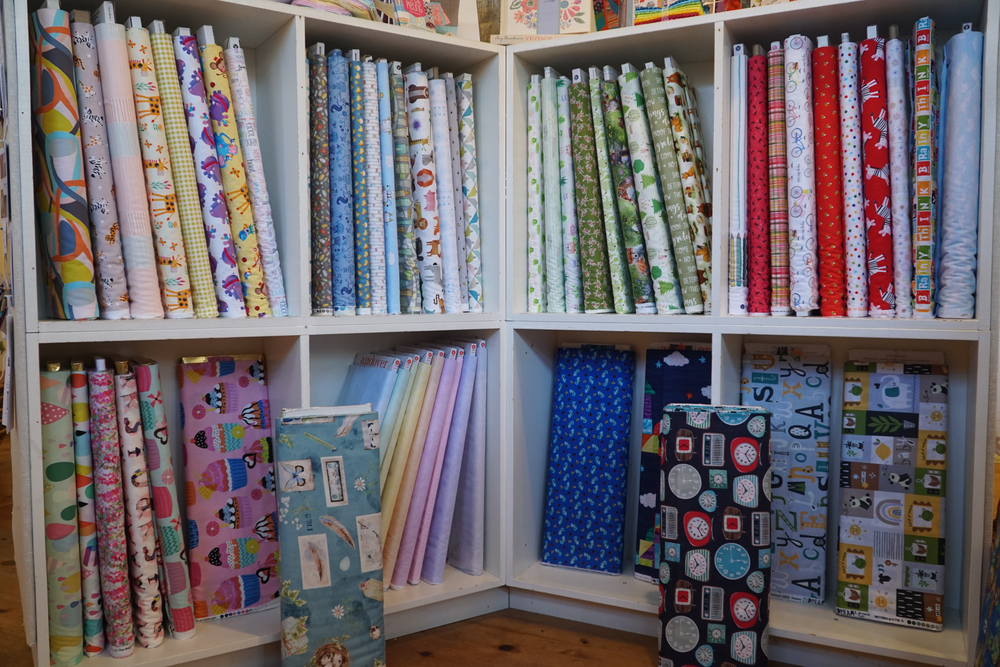 There are a lot of different ways to find quilt distributors, but you don't always have to do that. You can actually sell your own, if you are crafty. Should you take that route, it's best to source materials. Aside from that, here's what you need to know:
It's best to look for quilts that are made for your target demographic first. Baby quilts are not the same as wedding quilts. Everything from the dimensions to the materials are going to be a bit different. Many quilt manufacturers will specialize in one type of another, so search around to find out which is ideal.
If your target audience is known for worrying about sustainability, make sure to look for ethical labeled manufacturers. Most people who worry about sustainable textiles will do their homework about brands. It's crucial to make sure to look for sustainable, organic goods.
Consider adding duvet covers and pillows to your stock. A lot of people see bedding as an item that is a "one-stop shop." Most manufacturers also make matching covers and pillows, simply because of the demand for matching items.
Another item that you may want to get for your store is an embroidery machine. You wouldn't believe how many people want to get monogrammed quilts for their home. Adding this as a customization option can net your company serious cash.
7. Choose Your Payment Options
Because of the fact that people don't carry large sums of cash anymore, payment options are becoming more important than ever. Studies revealed that retail stores that accept credit and debit cards can get as much as 10 to 20 percent more profits than those who don't.
You need to figure out if you want to stick to credit and debit cards alone. As the market adjusts, many people are now offering additional services such as Apple Pay or gift cards. It's up to you to make that call.
How Do You Find A Good Merchant Processor?
Different merchant services companies will have different fees and services. The good news about working with a quilt store is that you are not seen as a high-risk company. Chargebacks are not that big an issue, after all. This means that you will be able to get decent rates across the board.
The best thing you can do for yourself is to find a company that works with the kind of POS system that you want to have. You can often choose to pay the low fees for accepting cards yourself, but some may prefer to pass the fees onto your clients. Due to the fact that people tend to dislike fees, we suggest paying the fees.
What Kind Of POS Should You Get?
Your POS can and should be the center of your company's operations. Modern, high-quality terminals are meant to be the place where you can run your business as smoothly and as efficiently as possible. So, you should expect your POS to do the following:
Handle Your Accounting. POS terminals can now track sales, tally expenses, and even do profit/loss summaries. This makes your company run itself, in many ways. Ideally, your POS will be able to link up with the software kit you chose for your accounting.
Track Employee Hours. While scheduling shifts and tracking hours is important, it's only necessary if you want to hire people in the future. The best systems will also send this data to your accounting software.
Manage Your Inventory. You will have to track dozens, if not hundreds of SKUs every month as a quilt store. It's important to know which quilts are the most popular, which need to be restocked, and which ones are out of stock.
Take Online Orders. If you want to sell your quilts online, then you need to have a POS that tracks inventory in real-time and also updates you on online orders. Ideally, the terminal will work with the platforms that you want to sell your quilts on—such as Shopify or Etsy.
Manage Your Social Media. Social media marketing and targeted ads are going to be what help make your business go from good to great. Top tier POS software will be able to help you determine which ads perform best, hone your marketing, and also time out your ads.

8. Build A Website And Market Your Quilts
Now that you've got quilts, it's time to drum up a little bit of excitement. The best way to do it is to build a website and start working towards an online presence. Sites take around six months to a year to rank on Google, but you can speed things up by registering your company with Google Places.
Should You Sell Quilts Online?
Absolutely. In fact, a lot of the bigger quilt stores started out online. A good POS terminal will make it easy to accept, fulfill, and also manage all the online orders you get. If you want to make the most money, it's best to have your website connect to your own online store.
The best platform for online sales via your own site happens to be Shopify (or Square, if you want). However, there are plenty of quilt stores that make a killing on sites like Etsy, too.
What Is The Best Way To Advertise Quilts?
Along with having an online presence, it's important to keep up on your social media. This is especially true on sites like Instagram, which have a strong element of imagery. Since quilts are most frequently bought for their aesthetics, it's best to post photos of them looking their best.
Most quilt companies like to drape thier quilts over couches or beds when they are doing their ad photos. However, you can do things a little differently. It all depends on your marketing aesthetic.
When it comes to marketing via social media, having the right terminal can help. A good POS can offer up analytics and social media insights that reveal which ads work best for you. It also can help you target your audience a lot better.
9. Hire Employees
Hiring employees isn't always necessary, but if you want to have a retail space, you should hire some. This is because running a store on your own, even if you are really avid about quilts, will eat up a lot of your time.
For the most part, quilt stores don't have to have many specializations. As long as you have people who are well dressed and capable of delivering customer service, you should be fine. The easiest way to ensure that you make managing employees easily is to have a POS that can log hours and also track scheduling.
Conclusion
There are a lot of steps that you will need to take if you want to open up a quilt shop, especially if you want it to be a brick-and-mortar store. Like most other retail companies, you will have to get the right licenses, insurance, and supplies to make your store workable. However, there's more to it than that. It's about getting the right POS too.
Getting the right POS can help streamline every single aspect of your company, from accounting to marketing, to working with your own staff. By choosing the right one, you can avoid the tedious work that comes with running the nitpicky aspects of your store and focus on the bigger picture.
Aside from that, running a quilt shop is pretty easy. As long as you have quality quilts and a good marketing campaign, you should be able to see some profits. This is the kind of industry that's fairly straightforward in terms of wants and needs. After all, quilts are there to make memories, not be bought on a regular basis.