(Last Updated On: May 27, 2021)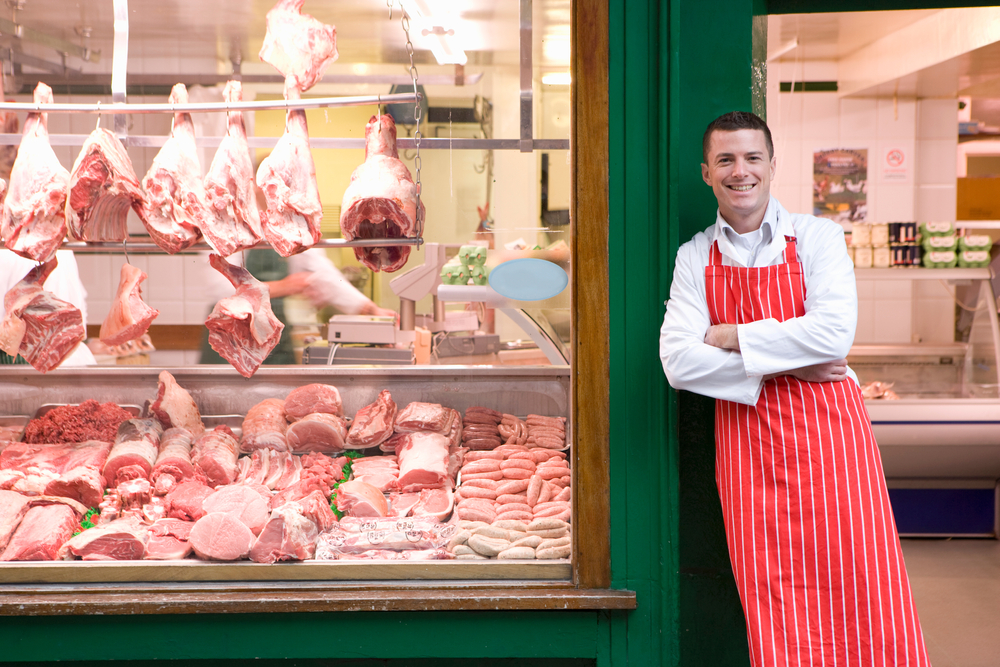 If there's one thing Americans love, it's eating meat. The demand for quality meats is increasing in almost every neighborhood in the country. More specifically, the specialty meat circuit is slated to become a $100 billion industry nationwide. This industry is particularly popular in up-and-coming neighborhoods. The question is, how can you get a slice of this meaty pie?
In order to start a butcher shop, you will need to make a business plan, find meat suppliers, get safe food certifications, find a location, set up accounting, figure out which payments you will accept, stock your store, and hire people to work your store.
Putting together a butcher shop is a major endeavor for people who truly love the goodness of sinking their teeth into quality meat. People who are ready to venture into the butchering world need to be fully aware of what it will take to launch a shop.

1. Write A Business Plan
A business plan is vital to any company that you want to make. This is doubly true when it comes to matters of butcher shops and other specialty food stores. Your plan should explain the brand you want to make, as well as the type of people you want to attract and the ways you want to market your company.
Target Audience
Every butcher store will have its own target audience. A store that's there to service working-class people will not need to get emu steaks or alligator bits. On the other hand, a foodie-oriented butcher store will need exotic meats.
Potential Competition
Though butcher shops might seem pretty easy to market, they can easily end up getting a lot more complicated with the wrong competitors. This is why your plan needs to include both online and brick-and-mortar competitors, along with what you want to do in order to overcome the competition.
Cost to Start a Butcher Shop
Starting a butcher shop isn't cheap. You will have to estimate the costs of a butcher store in your area, and this isn't easy. Finding out how much things like rent and insurance can run will go a long way.
A traditional butcher store can cost anywhere from $50,000 to upwards of $350,000 for startup costs.
2. Apply For Licenses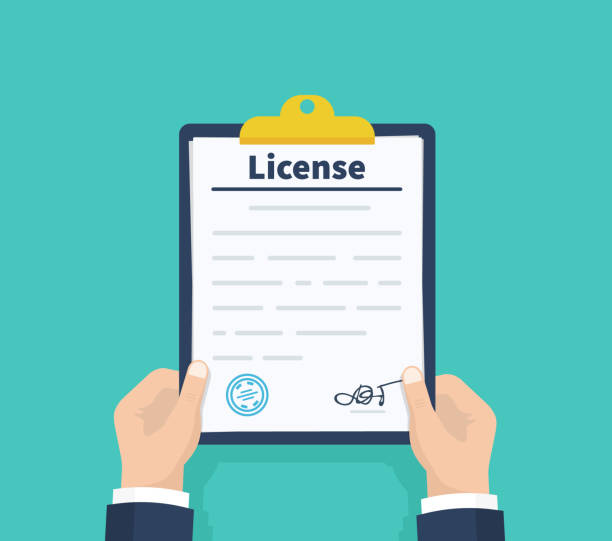 A butcher shop is a food-based industry, which means it's going to need more than just a business license and IRS tax ID to work. Along with applying for a business license and obtaining an EIN, you will need to apply for these licenses below:
Food Safety Certifications. Even if you are not preparing sandwiches on premises, most states will require you to be certified in food safety. Check with state guidelines to find out what's necessary here.
Health Department Certifications. Most of the time, this can only be done when you have the venue. It will include a Certificate of Occupancy as well as a health board review ensuring that your area is fit for professional food preparation.
Sales Tax License. Since you will be selling items, you are going to need to charge a sales tax. Most states will require you to have a sales tax license to do so.
Reseller's License. Reselling licenses are standard for most retail companies. If you want to get exceptionally high-end meats, you may also need to go to the company to get officially greenlit to sell their products.
Note: This is also the time that you should open up a bank account for your business. All the steps after this one will require you to have a bank account that's dedicated to your store. Any bank worth its salt will have a business option for you.
3. Get Business Insurance
Since you are going to be operating a brick-and-mortar enterprise with employees, you will need to get business insurance. This will include matters of Workers Compensation, liability insurance, as well as loss insurance. If you rent the area you're using, you also may need additional renters' insurance.
4. Get Funding
Most companies that involve retail will not be started out of personal savings. If you have the cash on hand to start your own butcher shop, then you can skip this step. Otherwise, you may need to obtain funding.
There are several ways to do this, including public grants, SBA loans, as well as taking out a loan using your home as collateral. Some companies can also obtain enough money through a business line of credit or, if you're lucky, angel investors.
5. Get A Storefront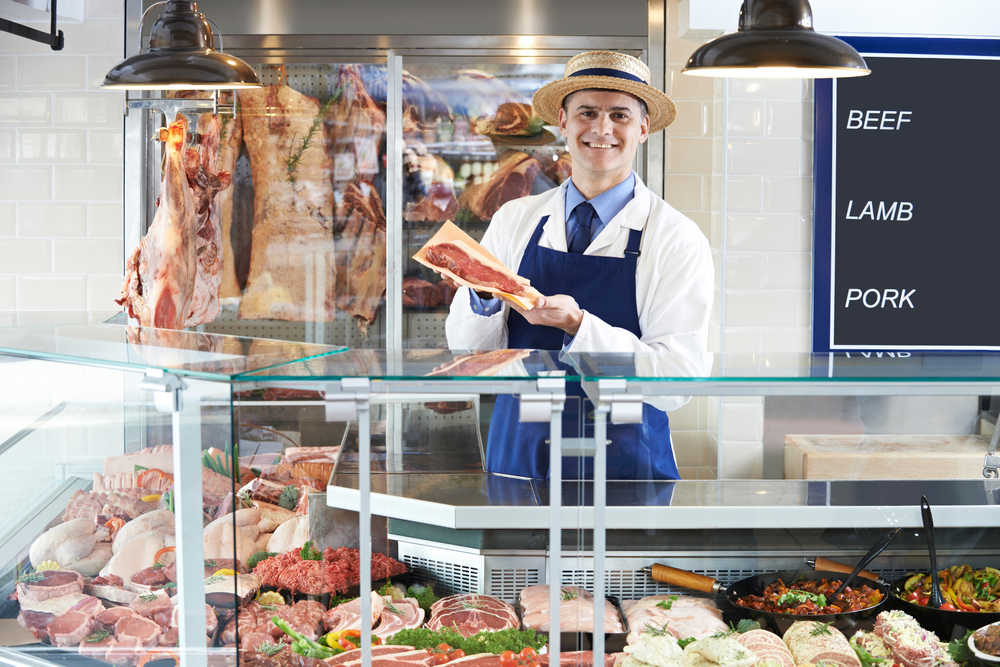 Your storefront needs to be in an area that's low-competition and elegant. In terms of usage, it has to be zoned for retail and should be relatively easy to access via foot traffic.
Your venue will also need to have the following items, or will need to get stocked with them before you can get started:
Freezers and Refrigerators. While there are a handful of meats that can be stored at room temperature, most need to remain chilled or frozen. Ideally, you will also have display cases.
A Bathroom And Multiple Sinks. You need to make sure that the venue you choose has enough places for workers to wash their hands.
A Scale. While you can get this for around $20 to $30 in most online stores, it's still going to be an important cornerstone of your business. After all, most raw meat is sold by the pound.
A Butcher Station. This can include a large scale carving board, meat slicers, as well as additional kitchen supplies if you want to prepare your own meat supply. If you want to dry age your beef, you may also need a walk-in freezer.
6. Purchase Equipment
If your venue wasn't a butcher shop prior to your lease, then you will need to shop around for equipment. This can be easier said than done. Butcher shop equipment isn't easy to find, and can easily burn a hole in a budget. These tips below are going to help you make the most of your budget.
Do not skimp on knives. Every major butcher shop is going to need a massive set of butcher knives as well as any type of equipment that is going to be used in carving. Cutting equipment needs to stay sharp. Otherwise, it's a workplace hazard.
Consider getting equipment from secondhand auctions. Sites like eBay often have used industrial equipment.
If a butcher store or grocery store is going out of business, ask to buy their equipment. Many companies liquidate their assets via ads on Craigslist or business auctions. It's worth looking into them.
Insure equipment via your business insurance policy. Should it fail or cause damage, your policy will be there to back you up.
Consider going to restaurant-centric stores for supplies. Many business owners are able to find good deals on things like butcher paper or large-scale meats from places like Restaurant Depot. It's not ideal, but it'll work in a pinch.
7. Determine Your Accounting Setup
Making a business is not just about making sure that you make money. You also have to owe the IRS. This requires tracking expenditures and also making the right call on business expenditures. We strongly suggest hiring a qualified accountant for this step. They can help you figure out your books.
What Accounting Software Should You Use?
Almost every business will need accounting software. Your accountant can give advice on this, but most people find Quickbooks or Intuit Turbotax Business to be good enough for this.
8. Find Meat Suppliers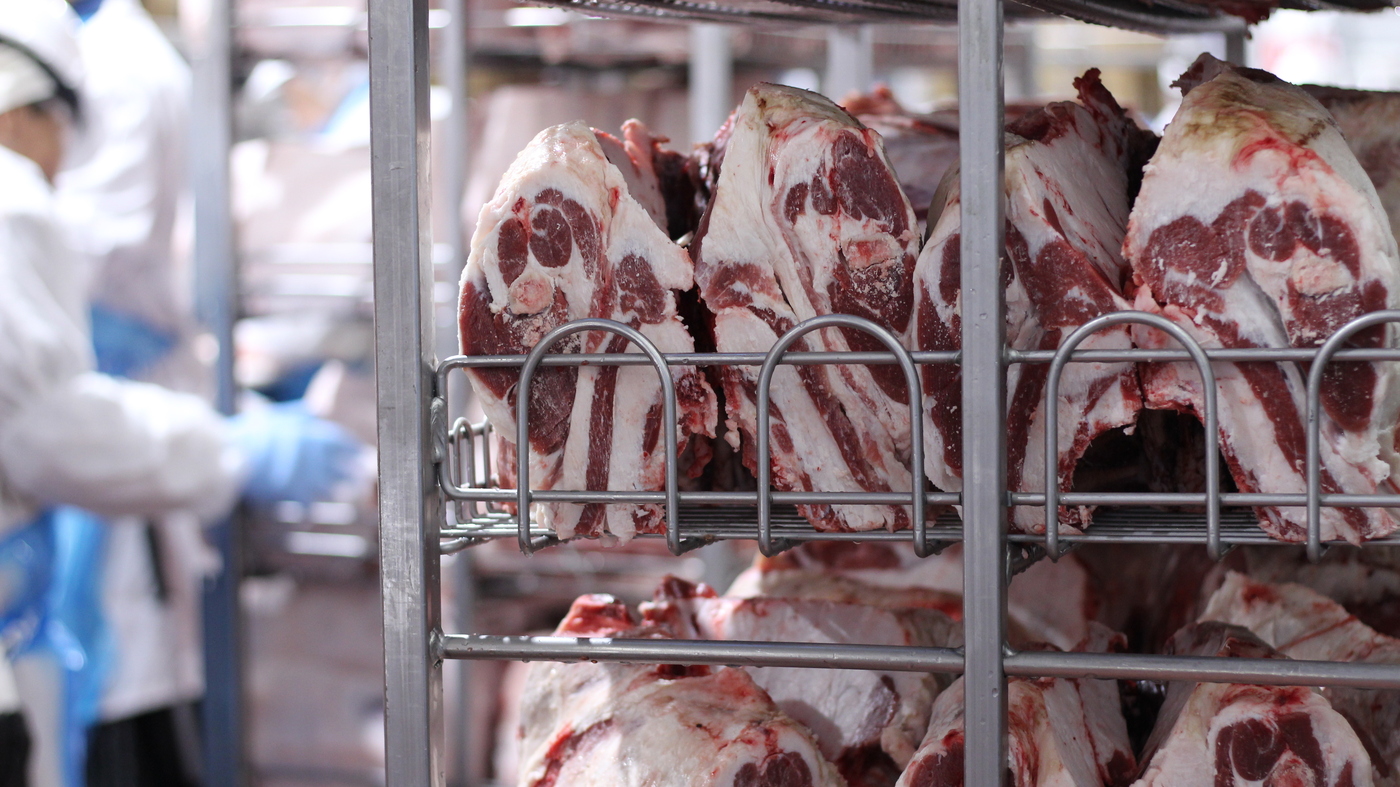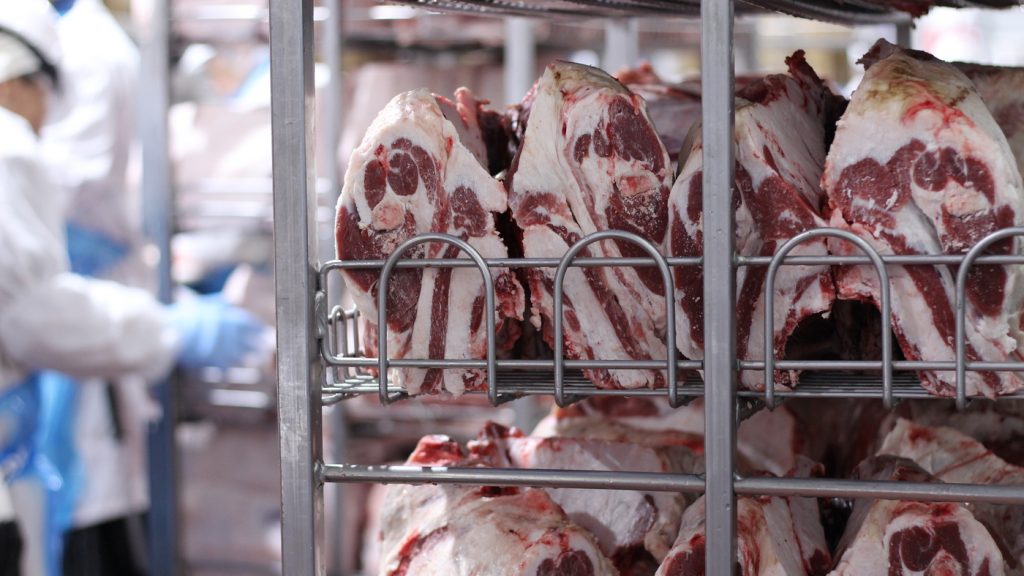 This is going to be the hardest part for many new butcher stores. Getting meat suppliers can be tricky, especially if you are trying to go for above-average cuts. These tips have been tried and true among butcher companies.
Start off with basic food distributor companies that service your target audience. This works best if you want to have a generic butcher shop that will also provide produce. In some cases, it can also be a good choice for people who are in the area of ethnic or kosher butchering.
If you want to specialize in farm-to-table meats, you're going to have to reach out to local farms. Talking to each one individually will be the best way to find a good deal on a purveyor. It'll also ensure that you will be able to find a way to work with the people who make the meat and learn their quality standards.
Organic butchers may want to look at organic farm activist groups. There are a lot of them out there, and a quick Google search will make it easy to find them. When choosing a butcher, make sure they have a reputable organic label.
Don't be afraid to search for exotic meat purveyors. You can usually find them by searching for the meat itself online, or by searching for a major farm that specializes in the animals in question.
Certain brands may require direct consultations and specialty distributors for a partnership. This can include brands like D'Artagnan and Boar's Head.
Should You Butcher The Meat Yourself?
It is possible to run a butcher shop without doing most of the butchering work. However, it's not advisable. People tend to be very particular about their cuts of meat. At times, being unable to properly slice or cut meat can cause your clients to complain.
9. Build A Website
A website is a must if you want to get a lot of customers fast. It's also important if you want to offer delivery for your meat products. It doesn't have to be too fancy, but it should look professional, tell the hours of your store's operations, and also give people a chance to get orders online if you so choose.
Do You Need To Take Online Orders?
Though it's possible to get by taking orders that are strictly made in-person, it's not a smart move. Studies show that grocery stores (and specialty shops) that offer online orders and delivery are far more likely to stay in business.
Online orders can increase your profits by as much as 10 to 20 percent, especially if you live in a high-traffic area like New York City. As a result, it's best to sign up for online orders as soon as you can.
10. Market Your Shop
You want to start marketing your store before it opens, as a way to drum up interest. Along with having a website, it's best to get your store registered on Google Places. The best way to advertise your shop is through paid ads on Google, followed by paid ads on Facebook.
Most of the time, online ordering will help launch a specialty butcher shop to profitability. However, this is one business that tends to get most of its main customers by foot traffic and word of mouth. Everyone loves hearing about a good food store.
11. Decide Which Payments You're Accepting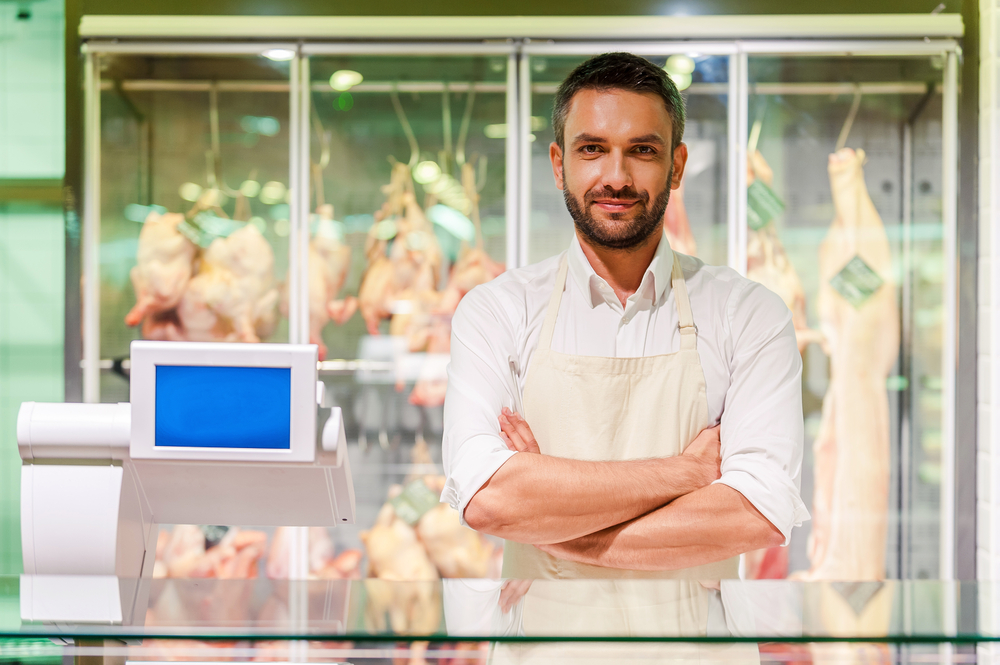 While being a cash-only business used to work in the past, it's no longer acceptable. Accepting credit and debit cards is a must, which means that you will need to find a payment processor. As much as a good payment processor is important, it's not as important as choosing the right POS system is.
What Should You Look For In A POS System?
As much as one can say that each butcher shop will be different, there are some POS systems that will be better than others. Butcher store owners should look for point-of-sale software that offer the following perks:
Fast Checkout Times. No one wants to have a long wait time while they are buying their meats. This is especially true during peak hours.
Coupon/Sale Registers. This is a must if you want to offer discounts from time to time in the paper.
Online Orders. People who want to expand beyond a brick-and-mortar location should consider this. Most top-rated POS terminals will be able to integrate with major delivery platforms like Grubhub, or at least work with Shopify.
Management Tools. You're going to need to figure out a way to track employee hours. Your terminal will make it easier on you. The same can be said for tools that can help you determine peak hours.
Meat is not like most other retail items. It'll expire. Having analytics will help you ensure that you don't order too much of the wrong item.
Payment Options. Credit cards and debit cards aside, it's good to consider getting other forms of payment. This can include things like gift cards, checks, as well as electronic payments like Apple Pay. The more payment options you have, the better you are.
What Should You Look For In A Credit Card Processor?
This is a difficult thing to answer, but there are a couple of things that can make your life easier. These include:
Flexible Fees. You want to find a processor that has a fee processor that works with your company. If you can't handle paying the fees, the best thing you can do is look for a company that offers flat-rate processing by passing expenses onto clients. If you are open to paying the fees or live in an area where you can't pass fees on, then you should look for low-fee companies.
Good Terminal Selection. Not all payment companies are willing to work with companies that work with your ideal terminal. It's best to pick a terminal, then pick out a company.
Excellent Reviews. Since butcher shops are not considered to be high-risk companies by credit processors, you don't have to budge on service quality. You should be able to get a dedicated, attentive service rep should anything go awry.
12. Hire Employees
Butcher shops are not easy to run, which means that you will need to hire at least three other people to keep it open. When choosing employees, it's best to look for people who have the following traits:
Experience In Butchering. Being a butcher is a legitimate trade. You want to have a person who understands what the difference between Prime and Choice is, and can also use the proper carving tools in their work.
Experience Running A Register. It's easier to hire a person with cashier experience than it is to train a new person.
Cleaning Skills. Sanitation is paramount in a place where food is served. This is something you need to make sure is part of your business's day-to-day.
Customer Service. Asking your potential hires how they would handle tough situations will give you a good idea of what to expect.
13. Get A Payroll Service
Finally, we've touched on getting your accounting books set up, but we need to talk about payment services. Since you will have multiple employees under your roof, you will also need to consider getting a payroll system or service. While you can calculate payroll on your own, it's rarely ever a good idea. It's too easy to mess things up.
A good payroll service won't have a minimum number of workers, and won't charge too much. If you are skittish about it, finding out how quickly they work and reading reviews can help.