(Last Updated On: June 4, 2021)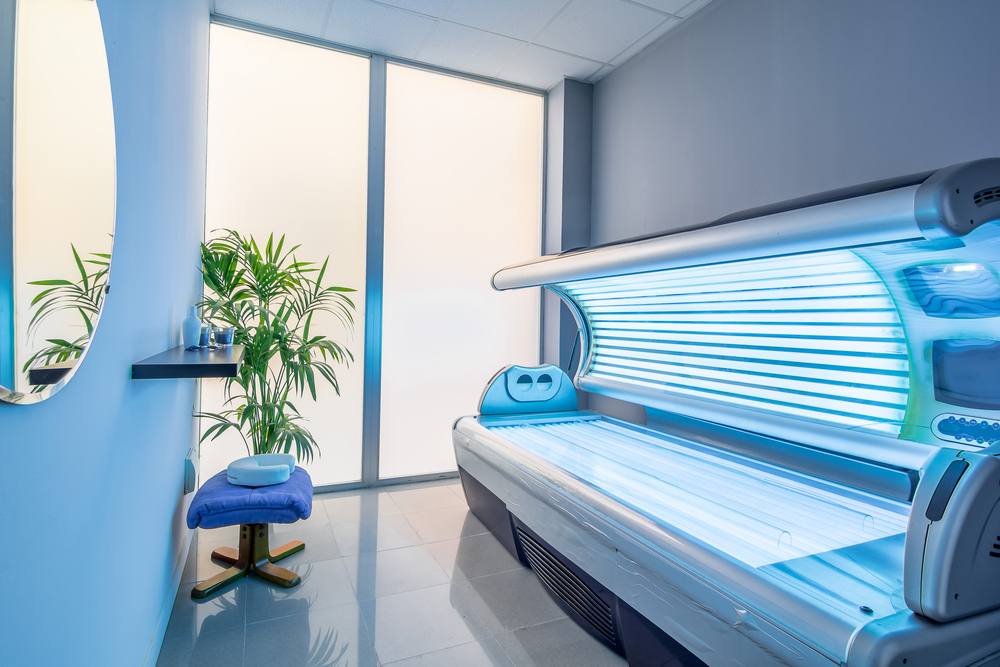 Finding a point of sale (POS) system for your tanning salon business involves more effort than finding a standard POS system. There are specific features and functionality that you need in order to manage and book appointments, allocate resources like tanning beds, and track the overall profitability of your salons.
A tanning salon POS system should help you attract and retain clients. It should be able to automate appointment intake, both in-store and online.
Your POS system should send automated follow-up reminders to clients so they don't miss their appointments. It should be able to build loyalty programs and help you personalize your communications with clients. And it should do all that and more without breaking your bank.
After extensive research, we found that the best tanning salon POS system is SalonIris. It starts at an affordable rate for a single user, and it scales with your business. With SalonIris, you can set appointment reminders for your clients, process all types of payments, save cards on file, and build salon memberships and loyalty programs. Also, deploy email campaigns with back-end metrics, view reports and dashboards to show your operation's trends, and much more.
Generally speaking, a tanning salon POS system starts at an affordable rate for a single user, single store license. We found that $25 is the lowest. However, as your business scales and you need more users, you can go up to as high as $199 per month. There are also hardware costs and transaction fees to consider.
With the right system, you can automate a number of essential functions so you can focus on growing your business. Let's dive into the four top tanning salon POS systems to help you make a perfect choice.

4 Top Tanning Salon POS Systems
SalonIris: Best Overall Tanning Salon POS System
Insight: Best Cloud-Based Tanning Salon POS System
Vagaro: Best Tanning Salon POS System for Online Marketing
SalonTouch Studio: Best Tanning Salon POS System for Small Business
| POS System | Software Pricing | Hardware Pricing | Overall Score |
| --- | --- | --- | --- |
| SalonIris | Starts at $29 per month | Quote-based | 4.8 / 5 |
| Insight | Starts at $25 per month | Quote-based | 4.6 / 5 |
| Vagaro | Starts at $29 per month | Quote-based | 4.5 / 5 |
| SalonTouch Studio | Starts at $59 per month | Quote-based | 4.0 / 5 |

1. SalonIris: Best Overall Tanning Salon POS System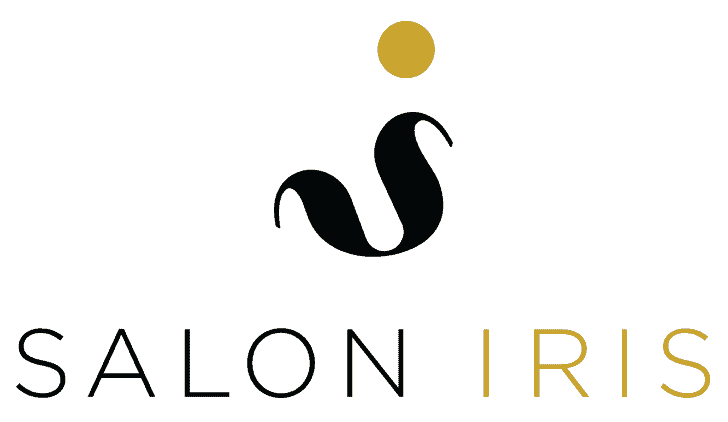 With a powerful suite of features, multiple tiers of access for businesses of any size, and an engaging user interface, we found that SalonIris easily sets itself above the other tanning salon POS systems. 
Appointment Reminders
Deliver automated appointment reminders to customers by text or email to help fight booking drop-off. 
Credit Card Processing
With integrated credit card processing, you get faster checkouts, fewer errors, and simple reporting. SalonIris also features membership billing, saving credit cards on file, and a customer-facing portal. 
Online Booking
Streamline your booking process with online appointment-setting. SalonIris offers a unique web page with scheduling features that is completely customizable. Customers can log in, manage their appointments, request new ones, and add a credit card to their file. 
Reports & Dashboard
Select from dozens of reports to review sales totals, service statistics, customer history, employee performance, and more, all from an advanced dashboard complete with a productivity meter and upcoming appointments.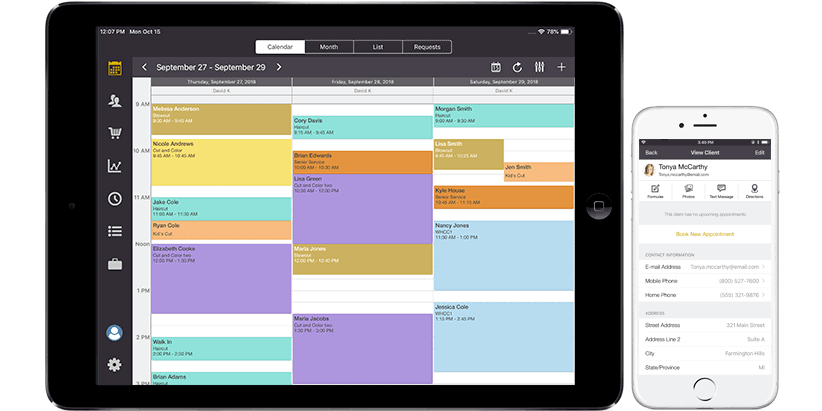 Marketing Tools 
Send batch and automated email campaigns to your customers, complete with back-end marketing metrics like open rates to gauge each campaign's performance.
Client Management & Loyalty Program
Personalize customer services based on customer history, detailed notes, and previous purchases. Build loyalty programs to retain and engage more customers. 
Pricing
SalonIris offers multiple pricing tiers, starting at $29 per month for a single-user, Basic plan. It goes all the way up to $199 per month for an unlimited user, Platinum plan, with each tier offering more features and functionality. There is nothing on their website indicating their credit card processing fees. 
Potential Drawbacks
The Basic plan doesn't offer much beyond payment processing, reports, and scheduling. For some of the more helpful features, you have to go for the Premium plan or higher. 
2. Insight: Best Cloud-Based Tanning Salon POS System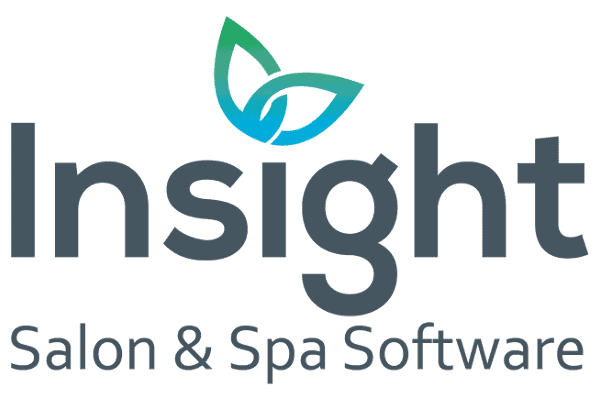 If you're looking for a powerful cloud-based system, Insight offers powerful functionality at a very affordable cost. 
Point of Sale
Create and complete transactions quickly and accurately. Create tickets, and Insight will automatically update client history and inventory. Powerful back office features allow you to analyze services performed, retail sales, employee performance, and even integrate with QuickBooks for detailed accounting.
Appointment Setting
Book appointments and assign employees and resources, like tanning beds, within seconds. Once a customer is booked, Insight will send automated text messages and emails to remind clients of their appointments. Messages, resources, and all of these automated assets are fully customizable on your end. 
Tanning Management
Insight's tanning-specific tools make it easier to manage your booths and beds. Use their T-Max Timer to set maximum tan durations, lead in times, clean up times, and cool down times. The platform automatically notifies you when beds require cleaning or bulbs need to be changed. You can book tanning services in increments as small as one minute.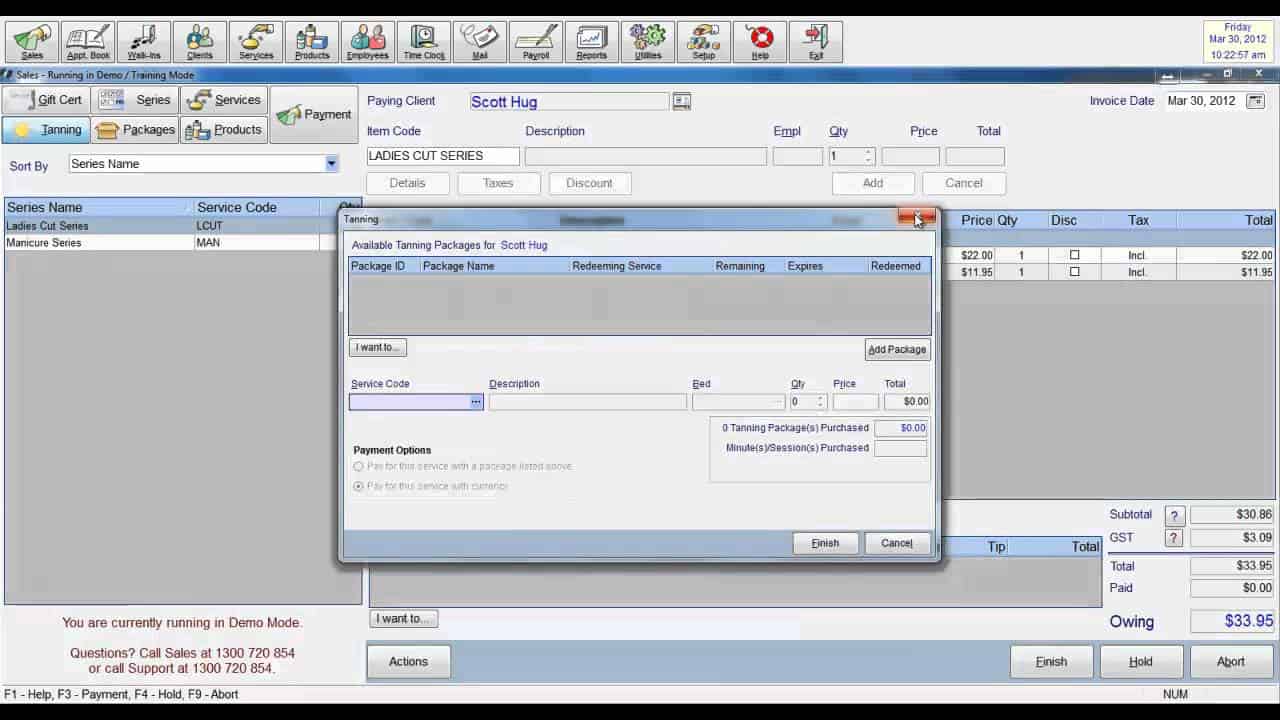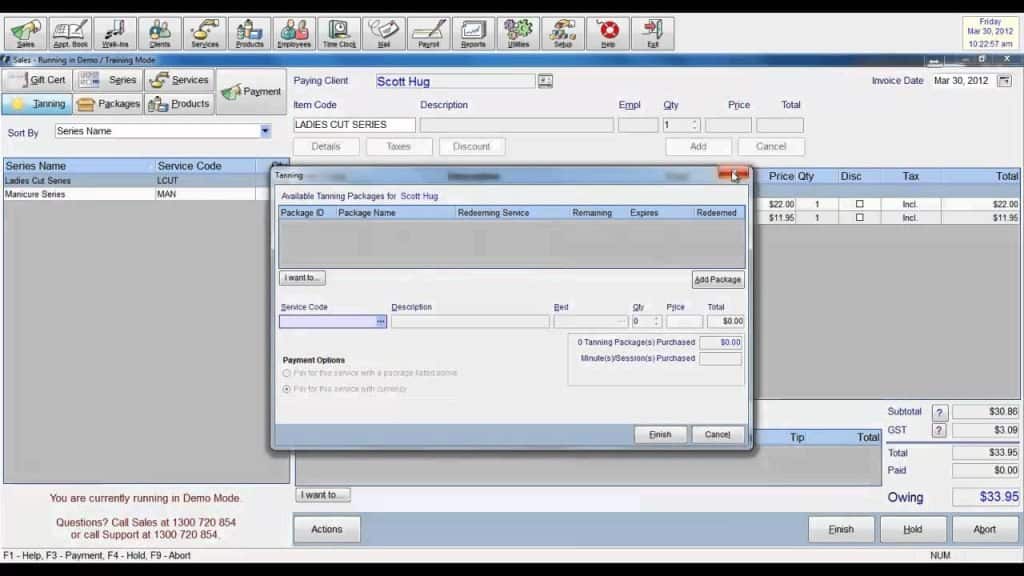 Customer Management
View full histories on all of your clients, including contact information, service histories, birthdays, referrals, loyalty points, and much more.
Pricing
Insight's complicated pricing structure starts with a $25 per month solo plan ($50 per month if you want the Premium Cloud version) that goes all the way up to a full $150 per month for the Enterprise, unlimited employees version. There is also the option for a one-time download, which starts at $350 for a single user and goes all the way up to $1,500 for unlimited users.  
Potential Drawbacks
The biggest complication with Insight is that they have five different pricing tiers (10 if you count standard vs. premium cloud). During your sales process, you should be very clear with everything included in your plan so you don't run into surprises later. 
3. Vagaro: Best Tanning Salon POS System for Online Marketing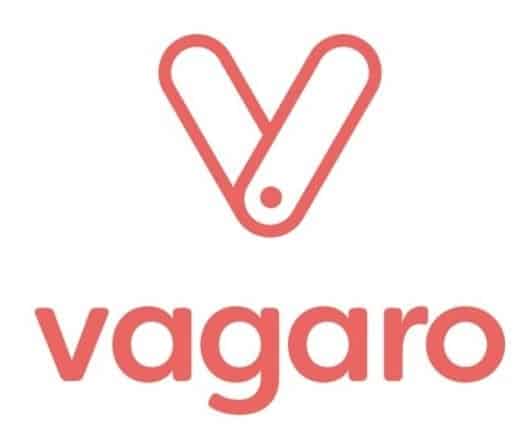 With their powerful online marketplace and Vagaro App, Vagaro brings the power of a thriving online community to your salon business, as well as user-friendly, feature-rich software. 
Payment Processing & POS
Vagaro features direct payment processing from within the system. They also offer all the various hardware you might need: cash drawers, receipt printers, card readers, scanners, and more. 
Calendar & Appointments
With Vagaro, you can coordinate your salon's schedule from one screen. Check for availability, waitlist customers for popular timeslots, schedule resources like tanning beds, and more. Their booking widget enables you to schedule customers through the Vagaro app, Vagaro.com, Yelp, Instagram, Facebook, or your own website. Plus, you can automated reminders to clients so they don't miss an appointment. 
Digital Forms
Create liability waivers, intake forms, customer surveys, and more. Then send those out via Vagaro's email marketing tools, or embed them in your booking links. Completed forms are automatically saved to customer profiles.
Marketing
Leverage Vagaro's online marketing place and automated email tools to attract new clients and build loyalty with your current customers.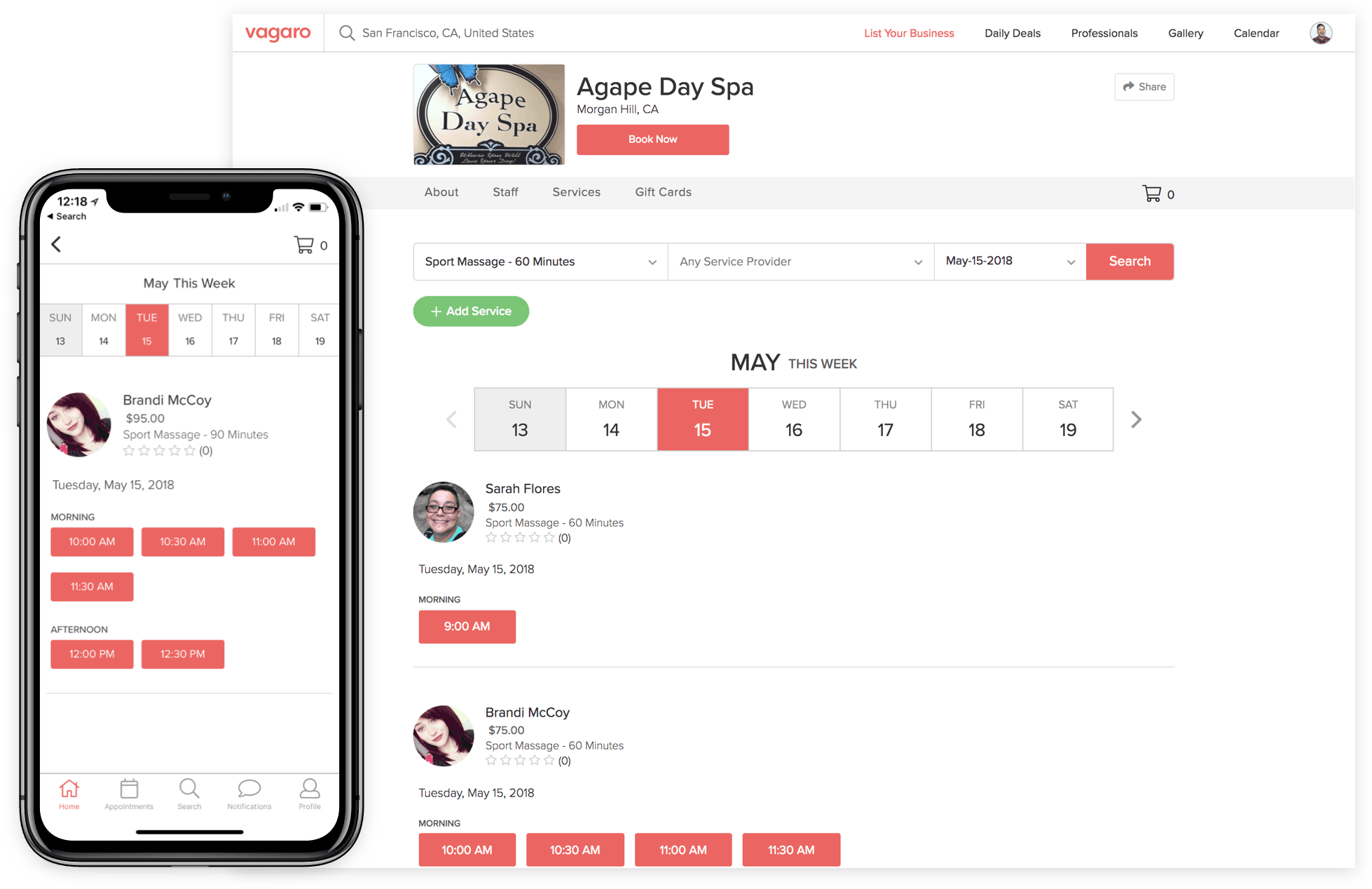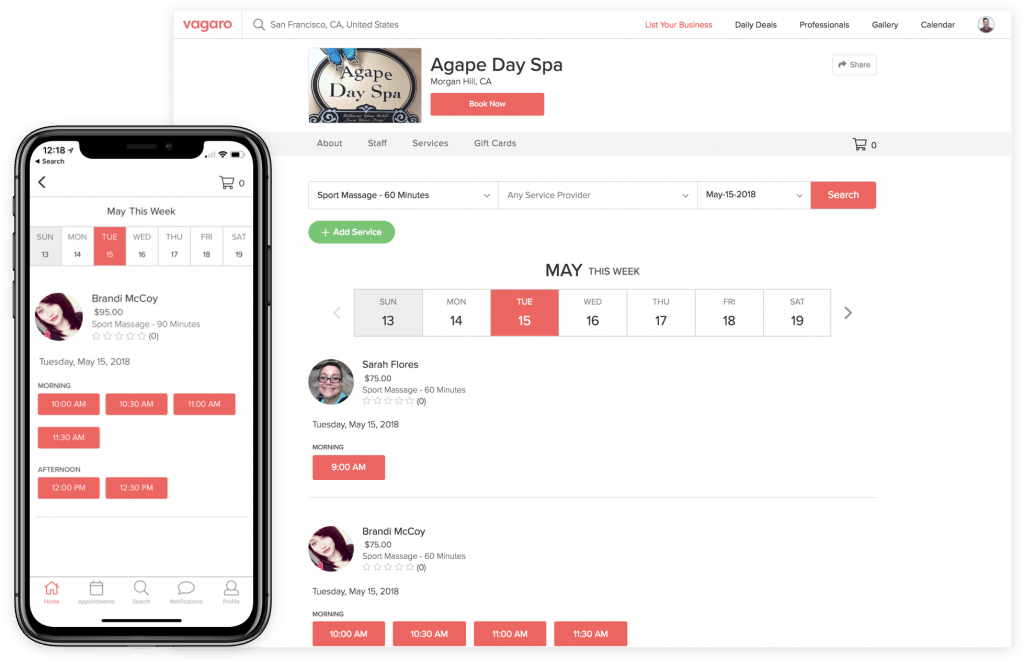 Memberships & Packages
Create salon memberships and packages online, then set up autopay to boost your recurring income. 
Reports
Configure a custom dashboard to gain access to key business reports. You can view at a high-level, or drill down into specifics like sales, bookings, client retention, and more. 
Pricing
Vagaro starts at $25 per month for a single user license, going all the way up to $85 per month for more users. They also charge a 2.75% transaction fee. 
4. SalonTouch Studio: Best Tanning Salon POS System for Small Business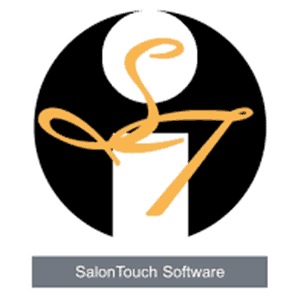 If you're a small business just looking to start out, SalonTouch Studio provides you with solid features at an affordable price. 
Point of Sale
SalonTouch's POS system automates your transactions and inventory so your levels are automatically updated when a purchase is made. The platform is fully EMV compliant and enables you to print and customize barcodes on all your products. You can also set up monthly memberships with recurring payments to keep business coming in year-round. 
Appointments
SalonTouch provides a powerful scheduling system to help you keep your calendar full. Quickly and easily view your available rooms and service providers, and add new appointments in a few clicks. Automated reminders to your customers will help to reduce no-shows.
Customer Management
Create custom profiles for each of your customers, including contact information, purchase and visit history, and more. You can send emails directly to your customers either one-to-one, or as part of an automated reminder or follow-up sequence. Additionally, you can create digital release forms that are stored within the customer record. 
Employee Management
Create individually employee files, each with customized access to the platform. Track schedules, timecards, and goals.
Reports & Analytics
SalonTouch features over 250 available reports, all available in just a few touches. Employee commissions, tanning bed usage stats, business intelligence, sales average, employee productivity, and much more are all available directly from the platform. 
Pricing
Currently, there is no pricing on the SalonTouch Studio website. However, in our research, we were able to find that the cost for the platform starts at around $59 per month. Contact SalonTouch Studio for fully accurate and up to date pricing. 
Potential Drawbacks 
SalonTouch has an outdated user interface that may present a challenge for some users. Additionally, there aren't options to create gift cards, marketing campaigns, or reputation management.
Buyer's Guide: What to Look for in Tanning Salon POS Software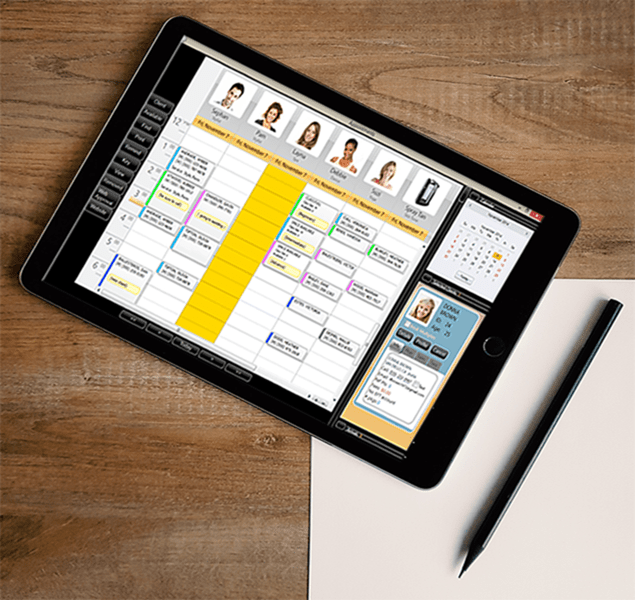 There are some specific features that a tanning salon needs in their POS software. Here are some things to keep an eye on as you're searching. 
Integrated Credit Card Processing
There's no need for you to have to set up an integration with third-party merchant services (unless you absolutely love your current provider). If you want seamlessness and a hassle-free experience, look for a system that provides integrated payment processing with their salon management software. 
Scheduling Tools
Your business success is directly tied to how many appointments you can get in. As such, you should be looking for a scheduling platform that makes it simple and frictionless for a new customer to sign up. Other important features include waitlisting, recurring payments for repeat customers, deposits, and more.
Additionally, you should look for a platform with automated email messaging to aid in confirming new appointments. That way, you can minimize drop off and maximize your revenue.
Finally, your scheduling tools should feature the ability to allocate resources, like tanning beds and spray-tan machines, and employees to each scheduled appointment.
Customer Management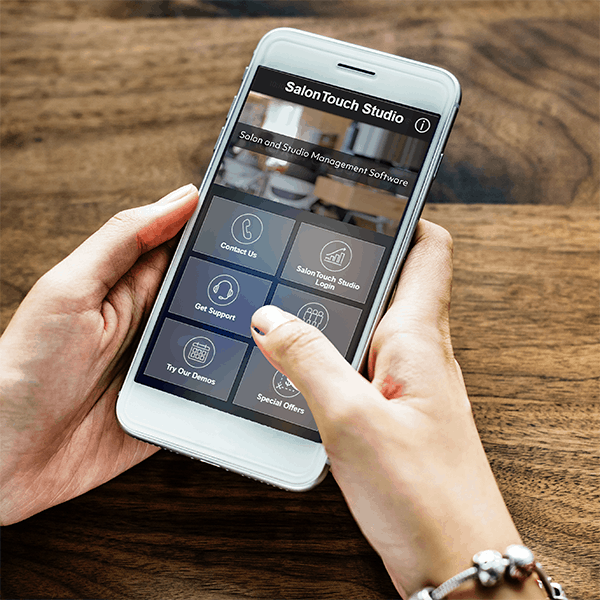 Each customer is looking for a slightly different experience. Having a solid customer relationship management (CRM) system can help you keep information organized and available in a single click so you can tailor your interactions to their needs.
Marketing Tools
Keeping customers engaged means that you need to stay in front of them. This is where integrated marketing tools come in. In addition to automated appointment reminders, it's important to set up automations and specials centered around specific customer events, like birthdays. 
Reporting
With all the data that your POS system will be collecting, it's important to find a platform that features reporting tools and dashboards. Information like employee commissions, tanning bed usage, sales trends and projections, and more should be at your fingertips. 
Our Final Take
There are plenty of POS systems out there, but most of them don't have the specific functionality that your tanning salon needs to automate and streamline your core business functions.
The four platforms we reviewed here offer the best of the best in terms of salon-specific features.
As you continue on your search, keep in mind the number of employees that you have within your business. Every platform we reviewed had a sliding scale depending on the number of people you need to give access to. So a $29 per month sticker price will inevitably go up. 
Also keep in mind hidden costs like transaction fees, one-time installation and onboarding fees, and hardware costs. With all that in mind, we hope this guide has given you a solid sense of what's out there and helped you get one step closer to finding the perfect tanning salon POS system for your business. You may be interested in our post about Tattoo Parlor POS systems.