Managing a consignment shop means dealing with a never-ending list of responsibilities: accounting, inventory, managing consignors, customer service, and more.
But however busy things seem now, they're only going to get busier, since the consignment shop industry is projected to reach $64 billion by 2028. Consignment shop POS systems will need to automate key tasks — like consignor payments, inventory updates, customer communications, and more — if they're going to keep up with that demand.
Additionally, consignment shops have some unique challenges that other retail operations do not. For starters, you deal with both consignors and customers, increasing the number of relationships and transactions you need to manage.
Plus, if you are allowing your consignors to input items and access your POS system directly, you need to ensure that they only have access to their information so that your other consignors are protected.
The best consignment shop POS system will contain features like remote consignor product entry, integrated accounting across all your shops, the ability to make bulk payments, inventory lifecycle management, and top-notch security to protect consignor and customer information.
To help you find the best POS system for your shop, we've reviewed the four best consignment point of sale systems.
The Top 4 Consignment Shop POS Systems
1. ConsignPro: Best Overall Consignment POS System
2. PayGo POS: Best Consignment POS System for Small Stores
3. Ricochet Consignment: Best Consignment POS System for Large Operations
4. SimpleConsign: Best Consignment POS System for Ease-of-Use
Side-by-Side Consignment Shop POS System Comparison
POS System

Software Cost

Top Feature

Our Score

Starts at $1,495

Security features

4.8

Starts at $72/month

Flexible Consignor Payments
via PayGo Consign

4.5/5

Starts at $109/month

Unlimited scalability

4.3/5

Starts at $129/month

Photo app

4.1/5
1. ConsignPro: Best Overall Consignment POS System


ConsignPro prides itself on being the most user-friendly POS system for consignment stores, thanks to its guided workflow layout and intuitive interface. However, the power of the system lies not only in the intuitive user interface, but in its powerful features as well.
Networked Systems & Online Integrations
If you have multiple POS stations across your shop, shops, or online, ConsignPro automatically integrates all of them on a single network so you never have to worry about unnecessary duplication or gaps in your customer data.
Seamless Payment Processing
With ConsignPro, receiving payments is quick and painless. They accept payments from all major credit cards with next-day bank deposits. Plus, you can manage gift and loyalty cards within the system without the need for external integrations.
Customer Management
Keep your customers coming back to your store with messages and offers tailored to their specific needs. ConsignPro collects and stores customer information, so you can implement customized marketing, rewards campaigns, and more.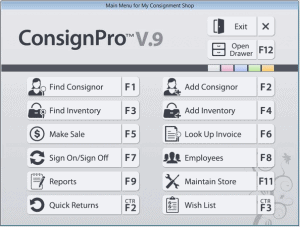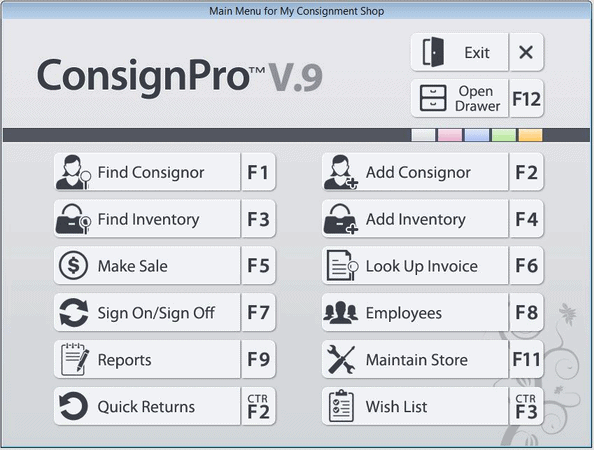 Integrated Accounting
Accounting is a scary word to many small businesses, but ConsignPro reduces that pain. Quickly calculate income, sales taxes, discounts, and more — and integrate directly with your external accounting software. Plus, ConsignPro prints automatic end-of-day reports, so you never miss key financial insights.
Inventory Lifecycle Management
ConsignPro automatically tracks inventory through the entire lifecycle, including donations, returns, or automatic forfeiture to your store account. At the end of it all, ConsignPro can be set to automatically purge old inventory from the system to make room for new items.
Security Features
ConsignPro's robust security features allow for restricted and tiered access to the system, activity tracking, and automatic flagging of suspicious activities to identify potential theft.
2. PayGo POS: Best Consignment POS System for Small Stores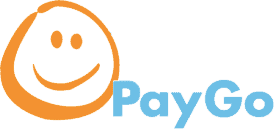 Working in consignment is a two-sided coin: your customers on the one hand, and your consignors on the other. PayGo POS contains all the features you need to excel at both.
Combining flexibility with power, the PayGo consignment POS solution can help you manage in-store and online purchases, customer loyalty programs, inventory, and marketing services to retain both consignors and customers.
Flexible Consignor Management via PayGo Consign
Time is everything. If you're spending all your time adding consignor items to your system, then that's time you're not spending on other important tasks. The PayGo Consign module helps to solve this problem by allowing consignors to directly add products to the POS.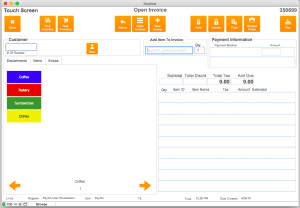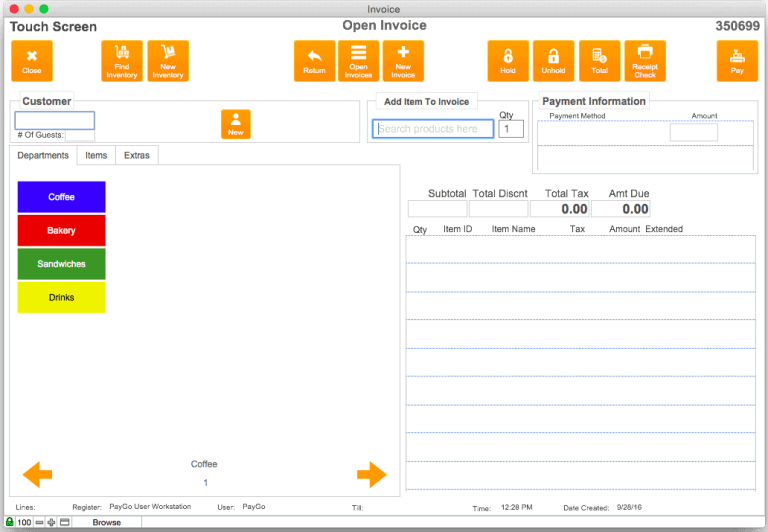 Flexible Payments
When working with consignors, it's important to have flexibility. PayGo Consign allows you that flexibility by allowing you to pay consignors in bulk, or one-at-a-time when they visit the store.
Online POS Integrations
With many customers shopping for thrifted items online, PayGo POS integrates with WooCommerce to provide 24/7 online sales, and real-time inventory updates as purchases are made. PayGo also collects transaction information so your financial and customer information is at your fingertips.
Customer Engagement
Keep your products and store top-of-mind. Features like automated loyalty programs, MailChimp integrations for email marketing, and segmented customer alerts can help keep your customers engaged and coming back for more.
3. Ricochet Consignment: Best Consignment POS System for Large Operations


When you have a large, multi-shop operation, you need a point of sale system that can scale with you without sacrificing your capabilities. That's why we've chosen Ricochet Consignment as the best consignment POS system for large operations.
The platform features a powerful array of features, including running simple sales, manual item entry, individual and global discounts, tax exemption, customer loyalty tracking, multiple payment methods, suspend & hold sales, and more.
Unlimited Scalability
For larger operations, one of the most appealing aspects of Ricochet is its unlimited scalability. There's one simple price covering for as many registers, employees, or accounts as your shop and operation needs.
Speed & Efficiency
Scale slows operations down. For Ricochet users, however, the opposite is true. Their secure, cloud-based system gives you the speed to receive inventory, run sales, and check reports fast, saving you valuable time.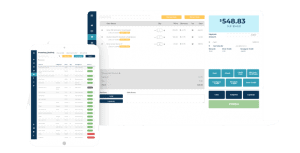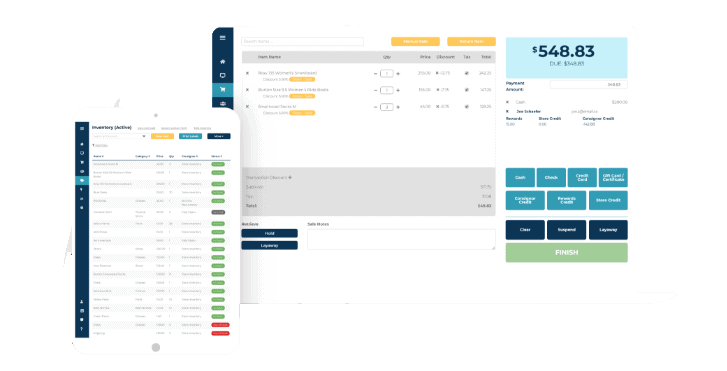 Bulk Discount
There's no need to discount items one by one. Ricochet features a powerful bulk discount tool, seasonal and recurring discounts, and the ability to turn discounts on and off in a single click.
Consignor Connection
Manage your consignors with ease by giving each of them their own login. Let them know when their products sell and when it's time to get paid in a single click.
Data & Reporting
Gather critical, consignment-specific insights and analytics, including sell-within-contract rate, new consignors, or products per month.
Hardware Flexibility
Use the software you love with the hardware you love. Ricochet works on most devices, including smartphones, tables, and even desktop PCs.
Get A Quote from Ricochet Consignment
4. SimpleConsign: Best Consignment POS System for Ease-of-Use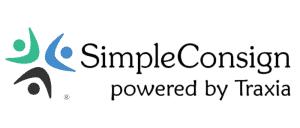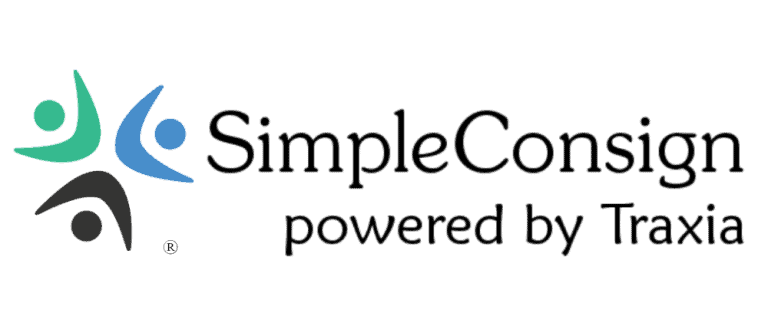 If you're looking for an easy-to-use, straightforward system, look no further than SimpleConsign. The platform is simple and intuitive without sacrificing the functionality needed to deliver the results you need. Here are some of SimpleConsign's most attractive features.
Consignor Central
Manage your consignor community quickly and easily. With SimpleConsign, you can display inventory changes, create custom messages, and generate customizable contracts. Your consignors can print copies of their contracts and account activity, see their accounts updated in real time, and check from their mobile devices wherever they are.
Photo App
Review photos and items in a single click. With the SimpleConsign photo app, you can take a picture, upload it to the cloud, and save it into your account. These photos can be secured with user credentials, and integrated with your SimpleConsign website and your Shopify account.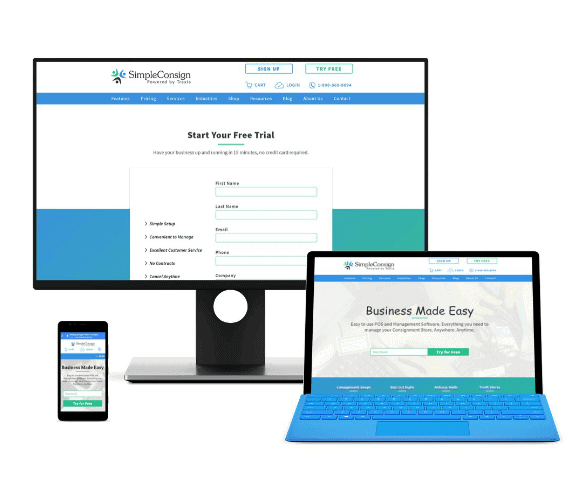 Shopify Integration
SimpleConsign integrates with Shopify. Easily upload photos, organize categories, and integrate Shopify sales directly with SimpleConsign, right down to automated inventory adjustment.
Integrated Credit Card Processing
Process credit cards with a variety of platforms, including FortisPay, CardConnect, and Priority Payment Systems.
Dealer Remote Item Entry
No more handwritten tags or spreadsheets. Your dealers and vendors can use SimpleConsign to remotely add inventory with a description, quantity, and price; mark items as firm, withdraw items, print labels at the store. This will reduce overall errors and streamline the checkout process.
Get A Quote from SimpleConsign
Find the Best Consignment POS System for Your Shop
Cut down your workload and improve your business processes with an automated, integrated, cloud-based POS system.
One of the biggest areas of impact a consignment POS system can have is on consignor management. By cutting down the amount of time you have to spend managing individual transactions, the more time you can spend on improving and growing your operation.
However, it's important to pick the system that works best for you. For example, you may not need the unlimited scalability Ricochet Consignment if you just have one location. Or, if your consignors find technology challenging, a more user-friendly system like SimpleConsign may be exactly what you need.
Regardless of which specific consignment POS system you need, when you find the right one, it will make your life — and the lives of your consignors and customers — a whole lot easier.