(Last Updated On: June 7, 2021)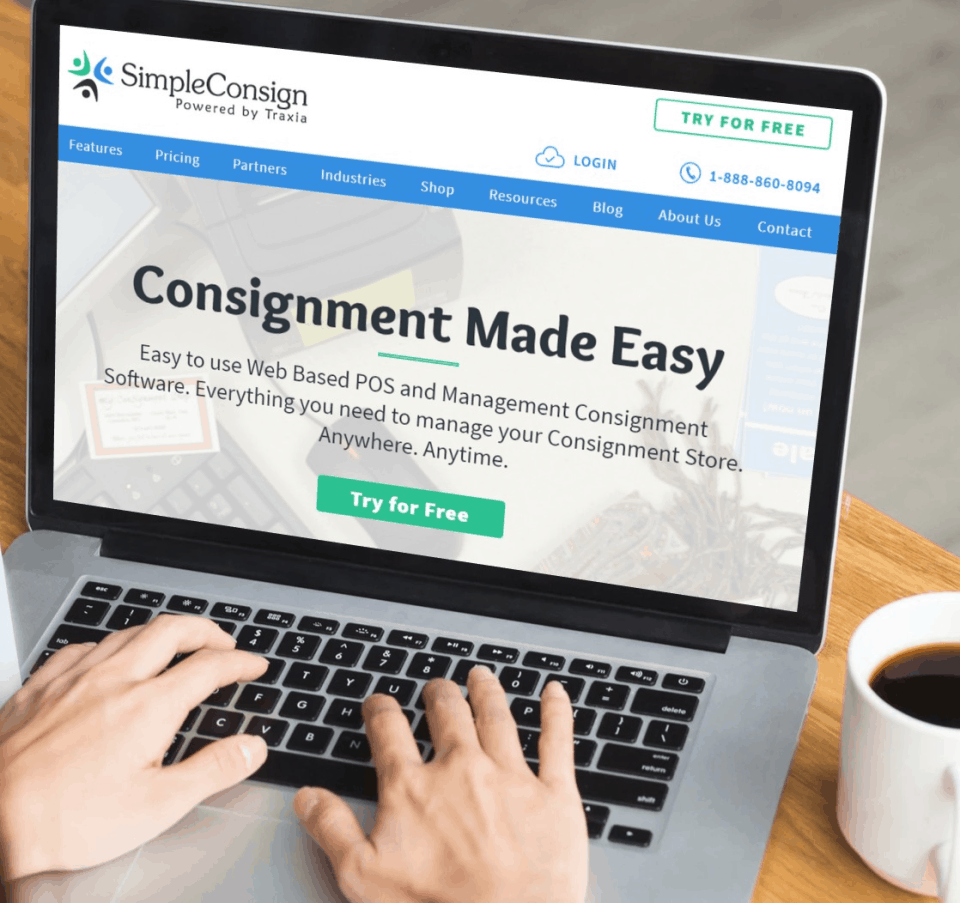 Managing a consignment shop means dealing with a never-ending list of responsibilities: accounting, inventory, managing consignors, customer service, and more.
The consignment shop industry is projected to reach $64 billion by 2028. To keep up with the demand, consignment shop POS systems will need to automate key tasks like consignor payments, inventory updates, customer communications, and more.
The right consignment shop POS system will contain features like remote consignor product entry, integrated accounting across all your shops, the ability to make bulk payments, inventory lifecycle management, and top-notch security to protect consignor and customer information.
After testing a number of systems, I found ConsignPro to be the best consignment shop POS system. This is because the software allows resale shops to achieve true automation, from managing the inventory to finding consignors. Additionally, the system is easy to use and has a neat invoice feature. Finally, ConsignPro has easy-to-read sales reports and can process quick returns.
Additionally, consignment shops have some unique challenges that other retail operations do not. For starters, you deal with both consignors and customers, increasing the number of relationships and transactions you need to manage. Most consignment shop software has a security feature that protects the customer data.
To start receiving inventory into your store and managing it the right way, let's check out the top consignment shop POS software options.

The Top 4 Consignment Shop POS Systems
1. ConsignPro: Best Overall Consignment POS System
2. PayGo POS: Best Consignment POS System for Small Stores
3. Ricochet Consignment: Best Consignment POS System for Large Operations
4. SimpleConsign: Best Consignment POS System for Ease-of-Use
Side-by-Side Consignment Shop POS System Comparison
POS System

Software Cost

Top Feature

Our Score

Starts at $1,495

Security features

4.8

Starts at $72/month

Flexible Consignor Payments
via PayGo Consign

4.5/5

Starts at $109/month

Unlimited scalability

4.3/5

Starts at $129/month

Photo app

4.1/5

1. ConsignPro: Best Overall Consignment POS System


ConsignPro prides itself on being the most user-friendly POS system for consignment stores, thanks to its guided workflow layout and intuitive interface. However, the power of the system lies not only in the intuitive user interface, but in its powerful features as well.
Networked Systems & Online Integrations
If you have multiple POS stations across your shop, shops, or online, ConsignPro automatically integrates all of them on a single network so you never have to worry about unnecessary duplication or gaps in your customer data.
Seamless Payment Processing
With ConsignPro, receiving payments is quick and painless. They accept payments from all major credit cards with next-day bank deposits. Plus, you can manage gift and loyalty cards within the system without the need for external integrations.
Customer Management
Keep your customers coming back to your store with messages and offers tailored to their specific needs. ConsignPro collects and stores customer information, so you can implement customized marketing, rewards campaigns, and more.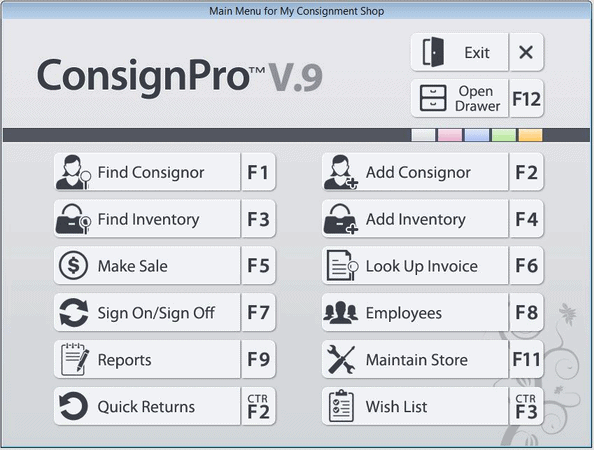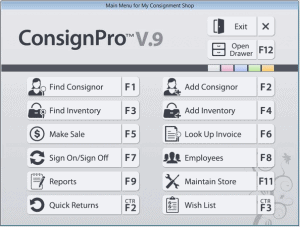 Integrated Accounting
Accounting is a scary word to many small businesses, but ConsignPro reduces that pain. Quickly calculate income, sales taxes, discounts, and more — and integrate directly with your external accounting software. Plus, ConsignPro prints automatic end-of-day reports, so you never miss key financial insights.
Inventory Lifecycle Management
ConsignPro automatically tracks inventory through the entire lifecycle, including donations, returns, or automatic forfeiture to your store account. At the end of it all, ConsignPro can be set to automatically purge old inventory from the system to make room for new items.
Security Features
ConsignPro's robust security features allow for restricted and tiered access to the system, activity tracking, and automatic flagging of suspicious activities to identify potential theft.
2. PayGo POS: Best Consignment POS System for Small Stores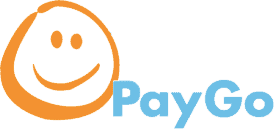 Working in consignment is a two-sided coin: your customers on the one hand, and your consignors on the other. PayGo POS contains all the features you need to excel at both.
Combining flexibility with power, the PayGo consignment POS solution can help you manage in-store and online purchases, customer loyalty programs, inventory, and marketing services to retain both consignors and customers.
Flexible Consignor Management via PayGo Consign
Time is everything. If you're spending all your time adding consignor items to your system, then that's time you're not spending on other important tasks. The PayGo Consign module helps to solve this problem by allowing consignors to directly add products to the POS.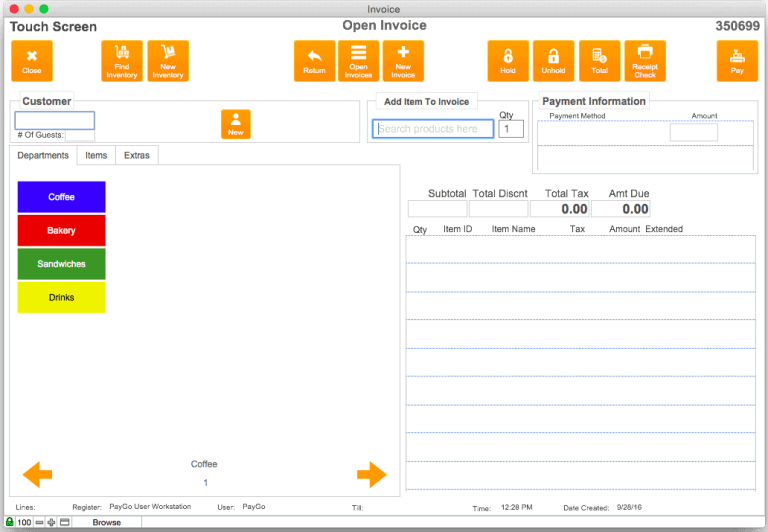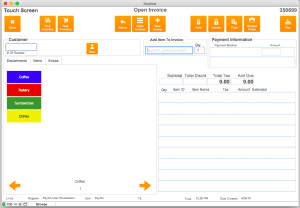 Flexible Payments
When working with consignors, it's important to have flexibility. PayGo Consign allows you that flexibility by allowing you to pay consignors in bulk, or one-at-a-time when they visit the store.
Online POS Integrations
With many customers shopping for thrifted items online, PayGo POS integrates with WooCommerce to provide 24/7 online sales, and real-time inventory updates as purchases are made. PayGo also collects transaction information so your financial and customer information is at your fingertips.
Customer Engagement
Keep your products and store top-of-mind. Features like automated loyalty programs, MailChimp integrations for email marketing, and segmented customer alerts can help keep your customers engaged and coming back for more.
3. Ricochet Consignment: Best Consignment POS System for Large Operations


When you have a large, multi-shop operation, you need a point of sale system that can scale with you without sacrificing your capabilities. That's why we've chosen Ricochet Consignment as the best consignment POS system for large operations.
The platform features a powerful array of features, including running simple sales, manual item entry, individual and global discounts, tax exemption, customer loyalty tracking, multiple payment methods, suspend & hold sales, and more.
Unlimited Scalability
For larger operations, one of the most appealing aspects of Ricochet is its unlimited scalability. There's one simple price covering for as many registers, employees, or accounts as your shop and operation needs.
Speed & Efficiency
Scale slows operations down. For Ricochet users, however, the opposite is true. Their secure, cloud-based system gives you the speed to receive inventory, run sales, and check reports fast, saving you valuable time.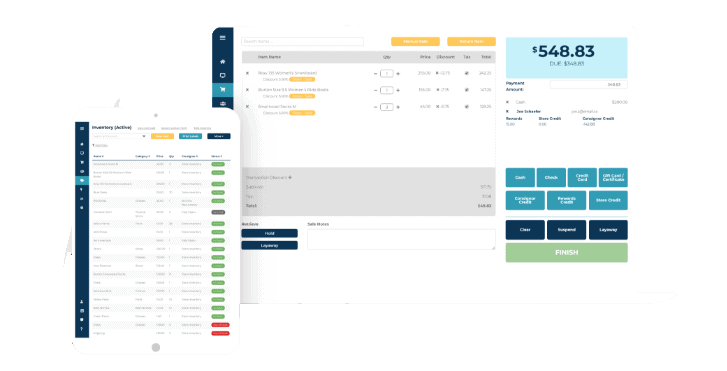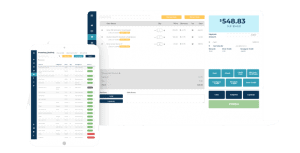 Bulk Discount
There's no need to discount items one by one. Ricochet features a powerful bulk discount tool, seasonal and recurring discounts, and the ability to turn discounts on and off in a single click.
Consignor Connection
Manage your consignors with ease by giving each of them their own login. Let them know when their products sell and when it's time to get paid in a single click.
Data & Reporting
Gather critical, consignment-specific insights and analytics, including sell-within-contract rate, new consignors, or products per month.
Hardware Flexibility
Use the software you love with the hardware you love. Ricochet works on most devices, including smartphones, tables, and even desktop PCs.
Get A Quote from Ricochet Consignment
4. SimpleConsign: Best Consignment POS System for Ease-of-Use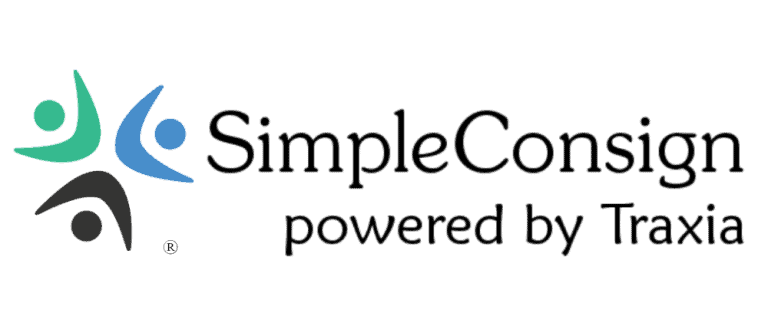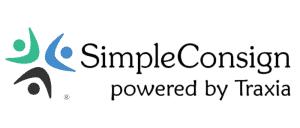 If you're looking for an easy-to-use, straightforward system, look no further than SimpleConsign. The platform is simple and intuitive without sacrificing the functionality needed to deliver the results you need. Here are some of SimpleConsign's most attractive features.
Consignor Central
Manage your consignor community quickly and easily. With SimpleConsign, you can display inventory changes, create custom messages, and generate customizable contracts. Your consignors can print copies of their contracts and account activity, see their accounts updated in real time, and check from their mobile devices wherever they are.
Photo App
Review photos and items in a single click. With the SimpleConsign photo app, you can take a picture, upload it to the cloud, and save it into your account. These photos can be secured with user credentials, and integrated with your SimpleConsign website and your Shopify account.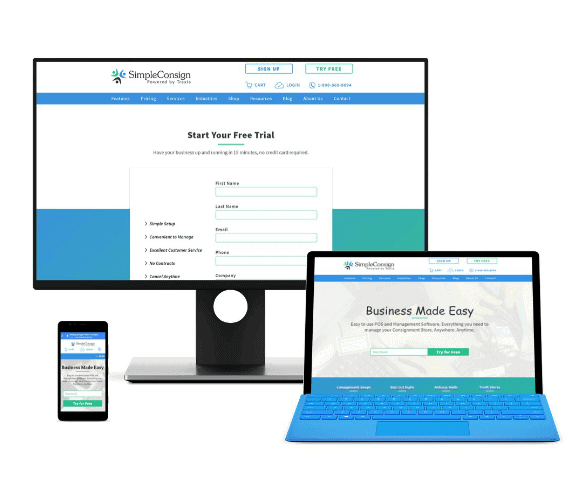 Shopify Integration
SimpleConsign integrates with Shopify. Easily upload photos, organize categories, and integrate Shopify sales directly with SimpleConsign, right down to automated inventory adjustment.
Integrated Credit Card Processing
Process credit cards with a variety of platforms, including FortisPay, CardConnect, and Priority Payment Systems.
Dealer Remote Item Entry
No more handwritten tags or spreadsheets. Your dealers and vendors can use SimpleConsign to remotely add inventory with a description, quantity, and price; mark items as firm, withdraw items, print labels at the store. This will reduce overall errors and streamline the checkout process.
Find the Best Consignment POS System for Your Shop
The entire point of a consignment shop POS system is to cut down on your workload and improve business processes. One of the biggest challenges a store faces is consignor management. The more time you spend on individual transactions, the less there is to grow the business.
It's important to choose a system that will align with your operations. Don't just buy a program because it offers everything under the sun. Think about your direct needs first. Then consider some of these universal consignment POS features:
Scalability
If you are looking to expand operations, you'll need a POS system that's designed to grow with your shop. Ideally, you'll want a single price for unlimited registers and locations so you won't get any surprise invoices down the road.
Intelligent Inventory
A consignment shop deals with a lot of product variants. You need a system with robust inventory controls that includes automatic notifications when stock is running low. You should be able to categorize products in a variety of ways based on consigned vs. store-owned.
Bulk Discounts
There's no need to discount items one by one. Look for a tool that allows staff to apply blanket discounts. This is helpful for seasonal or recurring promotions and should be turned on and off with a simple click.
Mobile App
In the world of consignment, any technology you choose should come with a mobile app that can capture images. Take pictures of new items and upload them to the cloud. Secure them with user credentials and integrate the inventory into your online site and POS system. Then, review photos and items in a single click for streamlined management.

User-friendly
The consignment world audience is not always tech-savvy. Choose a point of sale system that has a smooth onboarding process and small learning curve. We're not reinventing the wheel here. The product should be user-friendly and easy to navigate. This equates to less training and lower labor costs.
Reporting and Analytics
To track inventory, consignors, and customers, it's important you choose a consignment shop POS that has tools for in-depth reporting and analytics. Gather critical data with consignment-specific insights and run custom, automated reports. You can evaluate key stats and trends like:
Total sales
Sell-within-contract rate
Products per month
New consignors
Employee performance
The right POS will help a store conveniently separate new and used inventory and distinguish between store-owned and consigned products.
All the data you collect will help a business determine which consignors bring in the best merchandise and the most popular brands on the market today.
Self-Service
A consignment shop has unique needs when it comes to managing vendors. Your POS system should provide a means for consigners to service themselves. A consignor portal is a great tool for doing just that.
Consignors should have their own login and maintain their own data. They can add items remotely to your POS with a description, quantity, and price. No more handwritten tags or spreadsheets. All products are entered and managed remotely.
The consignor portal should allow a vendor to print copies of their contracts, receive updates when products sell, and know when it's time to get paid. A consignment shop can use the shared system to:
Display inventory changes
Create custom messages
Generate contracts
Mark items as firm
Withdraw items
Print labels at the store
A self-service feature will streamline the checkout process and minimize errors. Consignors can check what's going on at any time from a mobile device. This saves a shop valuable time and money.
Total Security
A sad reality of owning a business is the sheer amount of opportunities for fraud and theft. Any modern technology you purchase should have features in place to protect your shop, your consignors, and all customer data. The product you choose must be PCI-compliant with end-to-end encryption and cloud-based data storage.
Additionally, there should be tools to limit employee theft. User-based permissions and roles can be set in the POS dashboard so that certain staff can only access specific data. This mitigates the risk of someone retrieving private data they shouldn't.
Cloud-based Management
It can be costly to store all of your data on-site and it's also riskier. Power surges and failing equipment could mean the loss of critical data if your systems aren't backed up correctly.
Using a point of sale platform that stores data in the cloud means that no amount of equipment failure in the world will affect the integrity of the information. It also means more opportunities to share data between teams.
You don't necessarily have to be present in the store to know what's happening. Cloud-based technology enables a business to manage operations at any time, from anywhere.
Marketing Opportunities
One largely overlooked feature of a powerful consignment shop POS system is the marketing tools you need to harness all this data collected. You can ask every customer on the planet for their information, but if you do nothing with the data, what's the point?
A POS that leads a business to success will have controls in place for in-depth marketing. This can include everything from sending an email drip campaign to direct mailers or SMS messaging.
The idea is that you are using customer data wisely to make more informed business decisions. This leads to better offerings, happier customers, increased revenue, and projected growth.
Third-party Integrations
No matter the industry, if a point of sale doesn't offer a feature you need, they should connect with a company that does. This is when third-party integrations become a vital aspect of the POS product you choose. If a brand has the right network, you may be able to go with a more affordable option. The POS setup should honor the legacy systems you have in place.
Additional Features:
Flexible consignor payment options (by visit or in bulk)
Hardware compatibility with common devices like smartphones and tablets
Track daily, weekly, monthly, or yearly figures with accurate barcode scanning
A pricing plan that is built to grow with your business
Affordable and/or integrated credit card processing
Get A Quote from SimpleConsign
Find the Best Consignment POS System for Your Shop
Consignment POS systems are very similar to thrift shops when it comes to features. Cut down your workload and improve your business processes with an automated, integrated, cloud-based POS system. One of the biggest areas of impact a consignment POS system can have is on consignor management. By cutting down the amount of time you have to spend managing individual transactions, the more time you can spend on improving and growing your operation.
However, it's important to pick the system that works best for you. For example, you may not need the unlimited scalability Ricochet Consignment if you just have one location. Or, if your consignors find technology challenging, a more user-friendly system like SimpleConsign may be exactly what you need.
Regardless of which specific consignment POS system you need, when you find the right one, it will make your life — and the lives of your consignors and customers — a whole lot easier. You may be interested in our post on how to start a Sneaker consignment shop.