(Last Updated On: January 10, 2023)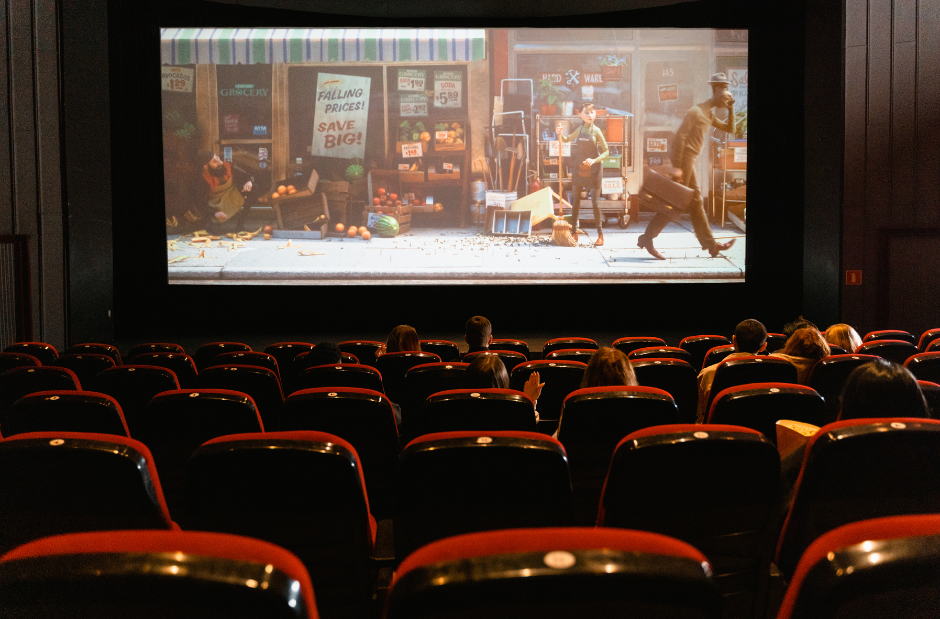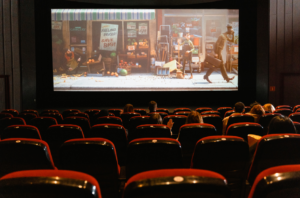 POS systems are a vital part of almost every retail, service, or hospitality business you can think of. The advance in POS technology results in newer and better checkout and payment processing solutions that businesses in various industries take advantage of. Cinemas are no exception. The possible solutions you can find in the POS for cinema niche are modern, customizable, and bring the competitive advantage you've been chasing. 
The POS for cinema market is growing because point-of-sale vendors recognize the needs of cinema owners for a quality product that combines features typical for the retail and hospitality industries. The structure of a typical POS for cinema solution is a rather complicated one, as it needs to manage several aspects of the business, including financial, logistics, and more. To make it all work, the right POS for cinema needs to manage all of these steps.
We've all been to cinemas and we know that the business involves more than just ticket sales. There are different kinds of sales involved, meaning that the best POS software to choose from needs to feature several functionalities, including inventory and order management. In short, a proper POS for cinema solution must combine functionality with flexibility. 
Why Should You Consider Investing in a Modern POS for Cinema Solution?
The POS for cinema that would be the perfect fit for your business depends on the goals you've outlined. Reporting and sales tracking are key features to look for, as you would surely want to have a mechanism for gathering and processing information about your clients that would help you establish a better connection with them. 
With that said, it's important to add that a top-rated system with multiple recommendations is often not the optimal choice to make. A proper POS for cinema solution differs from a restaurant one, for example. Thus, an amazing restaurant POS system would simply not work for your cinema. 
A major reason to introduce the best software and hardware to your operation's management is competition. Not just any competition, but the streaming services that continue to steal clients from cinemas. By investing in a proper POS for cinema solution, you will have the competitive advantage you need to stay afloat. It needs to have it all, including all the loyalty program management tools available. 
One of the main aspects of utilizing a suitable POS for cinema is ticket sales. You need to have a seamless, fast, and easy ticket sales process, both offline and online. In most cases, the ticket selling software you'd use is relatively light, as it does not support selling products, but rather services. Of course, the ticket selling software must handle timing and seating plans to avoid confusion and to provide the best client experience.
It appears that most clients today prefer to book or buy their cinema tickets online. This means that the POS for cinema solution you choose needs to integrate both offline and online ticket sales in terms of booking, accounting, and reporting. It also needs to be compatible with e-Commerce integrations and all possible types of barcode and QR code scanners, printers, and other peripherals. The higher the capacity of the system, the better the customer experience will be. 
The best POS for cinema solution to choose should also support some of the typical features of retails point-of-sale systems. Selling drinks and snacks is an important part of any cinema's operations, so having a POS system that has all the inventory stock monitoring and updates features is a must. Automating the process will help you manage this aspect of the business.


Must-Have POS for Cinema Features
As mentioned above, not just any POS system would be suitable for your cinema business, regardless if it is a recommended solution with multiple features. You need to have a specific array of features that would optimize all the processes you need to manage to a full extent.
Let's take a closer look at the most important ones.
Sales tracking and analysis

: Having this feature will help you report the performance of different productions to the studios and distributors you work with. This includes attendance, revenue, and other metrics. This is a crucial feature to have, as it will not only optimize reporting, but will also reduce the error rate and provide accurate analysis. There is no better way to collect, process, and store data than using a POS for cinema system that is able to deliver accurate results which can later be used for budgeting and projecting gross sales. Plus, it will save you money by reducing manual labor.

CRM and loyalty program management

: Having all the customer relationship management tools you would possibly need is also a must. We already underlined the vital purpose of investing in a proper POS for cinema: keeping you in business by creating competitive advantages. This is not possible without loyalty program management and other tools that help you build a relationship with your clients by understanding their needs and preferences. Taking advantage of these features will help you create attractive packages and other offers to present your clients with. Attracting your clients and inviting them to visit your cinema only works when you understand them.
POS for Cinema: The Peripherals You Would Need
Considering the brick-and-mortar type of operation, a good POS for cinema choice needs to be compatible with a plethora of gadgets, ideally third-party supplied units. This is how you will avoid the high cost of the system and possibly use existing hardware with your new point-of-sale system.
These are the peripherals you would likely need:
Barcode, QR code, and ticket scanners

Ticket and receipt printers

Reservations interface devices (tablets)
The POS for cinema solution you choose also needs to have concessions management capabilities, promotions management features, and every integration you can think of (accounting software, for example).
What Are the Benefits of Investing in POS for Cinema?
Making the right choice when you're looking for the best POS for cinema solution is not easy, but it is doable. When you invest in one, you can enjoy a powerful system that will help you avoid long waiting lines and present your clients with fast and seamless service. 
Choosing the best POS for cinema solution that fits your needs perfectly would result in benefits, such as: 
#1. Increased Revenue
The better the services, the higher the sales. If you have the proper means to secure both online and offline sales and present your clients with the best experience when they attend your cinema, then sales will surely increase. This is only possible with a POS for cinema solution that has all the bells and whistles needed. 
#2. Reduced Costs
When it comes to infrastructure and labor, a POS for cinema that's a good fit for your business will reduce costs in both of these aspects. The POS system would optimize multiple processes related to your business and automate several of them, reducing the number of staff members and additional hardware. This, of course, results in reduced costs.
#3. Better Feedback
Running a business and growing it is impossible without relevant and accurate feedback. Having the POS for cinema system that supports various data collection and processing is important, as it would give you the kind of analysis you need to decide if you're going in the right direction.
POS for Cinema: Should You Opt for a Cloud POS or an On-Site POS System?
POS systems have been around for decades, but technology in this sector advances, resulting in changes in the way these systems serve your operations. Today, you can choose between a server-based (on-site) system, or an online (cloud-based) one. There are plenty of differences between the two.
Choosing a cloud-based POS for cinema solution means your investment in a point-of-sale solution would be much lower compared to a traditional setup. There are no local servers or other related expensive hardware to buy. There are also no extensive maintenance costs or overpriced regular updates, too.
Cloud-based POS for cinema systems require a license fee for every terminal it needs to be connected with. They are accessible via a web browser, so there is no installation involved as well. In most cases, the user interface is much simpler compared to the alternative. It also requires less time to learn, so your employees will not need weeks for training.
The tech support provided by cloud-based POS system vendors is better in terms of accessibility and availability. It reduces downtime because it's live 24/7 and it's remote, so no technicians will need to come and visit you. The same applies when it comes to security: cloud-based POS systems are reliable and secure, with frequent automatic (and mostly free) updates.
Of course, there are reasons why you need to stick to a traditional, on-site POS system. If you already have the hardware needed at your disposal, then it is all a matter of choosing the point-of-sale system that will fit your cinema's requirements. Needless to say, it should be easy to integrate with the hardware you have.
What Makes POS for Cinema Solutions Different from the Rest?
There are not that many specialized POS for cinema solutions out there to choose from. Compared to the retail POS sector, for example, the choice you have is somewhat limited. That is not necessarily a bad thing, as it would help you reduce your options. The lack of dozens of POS for cinema systems to compare is probably due to the structure of a regular cinema. It is a much more complex operation compared to a retail business. It needs to combine selling a service (tickets) with a retail section and it must cover other aspects such as inventory, scheduling, concessions, and more.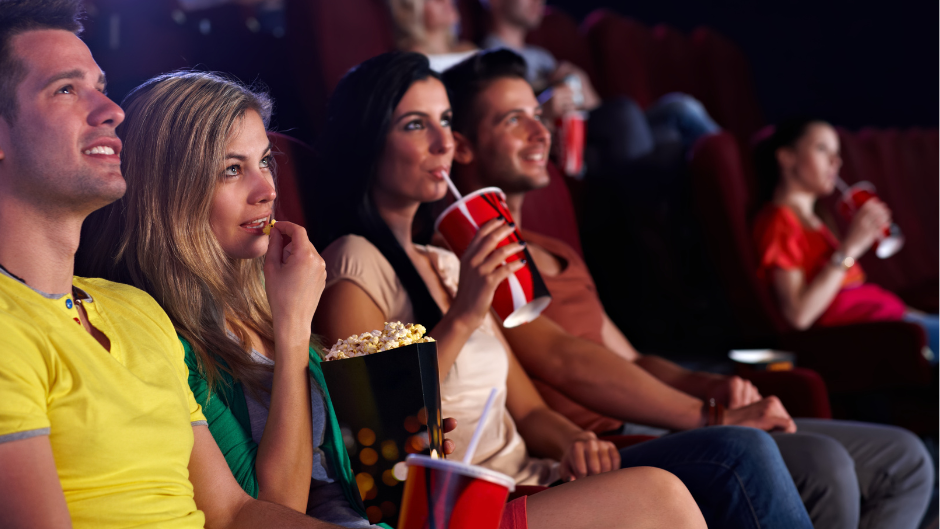 We already mentioned that the cinema industry is going through rapid changes, mostly due to streaming services and various online platforms. Other retail and service businesses would settle for a POS system and not change it for years, but that currently doesn't work for a cinema. Such establishments must be as competitive as possible, meaning that POS for cinema systems also need to be easy to update with all the latest and relevant features.
This brings us to the newer features a POS for cinema solutions must have, including supporting multiple locations, combining online and offline sales and bookings, and more. You must not forget the system's compatibility with third-party software and hardware. Integrations matter a lot.
What Are the Challenges Ahead of POS for Cinema Systems?
Streaming services and other web-based solutions delivering movies and TV shows to clients all over the world are cinemas' biggest rivals today. The negative impact on cinemas was amplified by the recent pandemic. Its aftermath is still something to tackle if you have a cinema you want to run in the best possible way. The right POS for cinema solution can certainly help with that by allowing you to make the most of the relationships you build with your clients.
Modern POS for cinema solutions can harvest and process a variety of data that is crucial for the rapid growth of your business. Being a specific niche, it all comes down to the satisfaction of your clients. They want the best experience and easy interaction, which can only be achieved using a fitting POS for cinema solution that's a perfect fit for your specific operation.
Until recently, things were different. Cinemas relied on regular point-of-sale systems that did not have any additional functionalities and capabilities. But the growing need for a change lead us to industry-specific POS for cinema systems that help business owners collect important data and introduce different levels of service to their clients related to promotions, campaigns, and other attractions. A smart POS for cinema solution handles ticket sales, concessions, coupons, and a variety of other specific factors.
Modern POS for cinema systems combine all processes related to running such a business, including ticketing (online and offline), booking, concessions, product sales (merchandise, drinks, snacks), loyalty programs, and more. Except for managing these aspects of the business, point-of-sale systems designed for cinemas collect and process all the data you would need to make the most of your business and to improve its performance. 
POS for Cinema: The Vendors
It has already become clear that a proper POS for cinema solution needs to feature a loyalty program management toolset, alongside a strong online ticketing mechanism that's easy to use and is connected to your offline sales, allowing for accurate accounting and analysis. The share of online ticket sales for cinemas continues to grow steadily, meaning that this feature is a must-have. 
Let's take a look at the features offered by some of the top POS for cinema vendors.
Revel POS is a modern solution for cinemas and theaters, offering complete control of all the aspects of such an operation. The mechanisms embedded in the software offered by Revel are a guarantee you will keep track of every last detail while you enjoy an up-to-date POS solution and avoid potential losses. 
Revel monitors and reports every activity you can think of, including:
Scheduling

Employee management and tracking

Sales reporting

Inventory management

Revenue handling and analysis

Cost analysis

Payroll management
The POS for cinema solution Revel offers is convenient in more ways than one. It will allow you to sell tickets online and offline while it monitors attendance and allows for simple concessions. All the automated data and analytics features you would need are present as well. 
The system boasts an integrated CRM module, allowing you to track your clients' behavior and to turn it into a competitive advantage by guaranteeing their satisfaction. Plus, the system is affordable and compatible with iPads, meaning that you can use your existing iOS-powered devices.
Trusting Revel POS will result in a plethora of custom features you can benefit from. For example, you could create different reporting means and alerts. You could also set your personal preferences in terms of trends, purchasing, and security. The system is easy to update. You would also benefit from the immaculate customer support guaranteed by Revel. 
The cloud-based app has several advantages, including:
Offline mode (the POS system continues to be functional if your internet connection is interrupted

Real-time reporting capabilities

iOS compatibility (iPad, iPod, iPad Mini, iPhone)

Sales tracking (concession sales)

Gift and reward cards management
Click here to get a free quote for your business from Revel.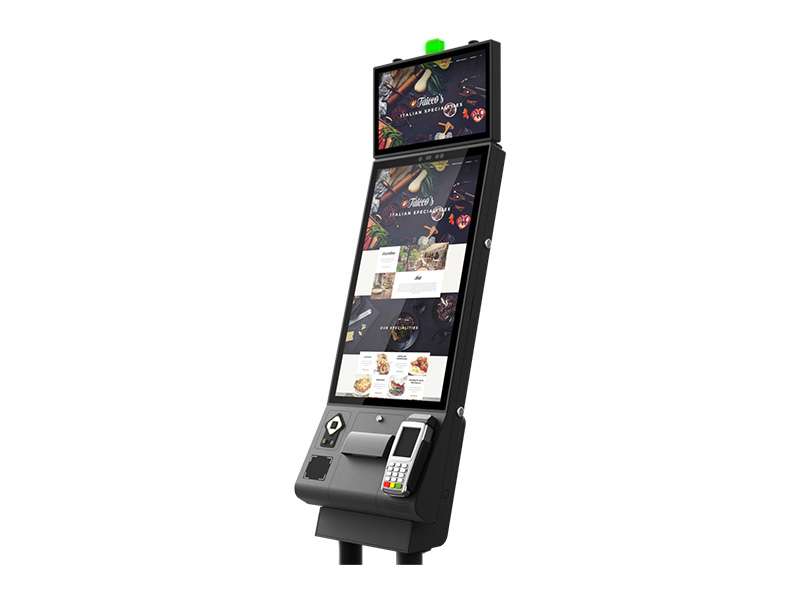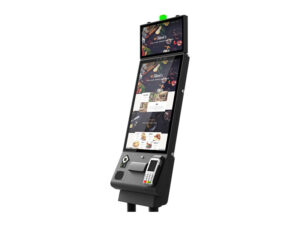 Touch Dynamic brings the latest technology in POS systems to your business. The POS for cinema solution provided by this vendor enhances all aspects of running your cinema: payment processing, ticketing, concessions, gift and reward cards, employee management, tracking, reporting, and more. 
Touch Dynamic can provide you with every piece of hardware your operation would need, including touchscreen units, tablet POS terminals, and all-in-one kiosks designed to provide a seamless customer experience through optimized functionality and an easy-to-use interface.
This POS for cinema solution will help you reduce costs and make every process better and faster. For example, the system will allow you to have multiple locations throughout the cinema thanks to the easy-to-operate handheld devices. Your employees will benefit from having the option for mobile POS checkout. It is a competitive advantage you need. 
A unique advantage Touch Dynamic boasts is the availability of self-service cinema kiosks that clients seem to prefer more often than not. These kiosks reduce labor costs and improve the overall performance of your team.
The extensive array of features and benefits typical for the POS for cinema solution provided by Touch Dynamic include:
Compatibility with all types of cinemas (classic, IMAX, dine-in, REALD 3D, etc.

Self-service ticketing

Customizable hardware

A variety of payment options (mobile wallet, NFC, EMV)

Fast transactions

Quick service (long queues would be a thing of the past)

Higher efficiency resulting in more tickets sold

Scalability (you can upgrade and scale your existing hardware to the point it suits your operation to a full extent) 
Reach out to TouchDynamic to get a free quote.
NCR Silver POS is another excellent choice if you're looking for a great point-of-sale solution for your cinema. The system is designed to reduce waiting time via solutions such as mobile payment means. It's also capable of managing concessions and all retail aspects of the business.
The POS system provided by NCR Corporation is a cloud-based app that's compatible with multiple touchscreen hardware units, including iOS and Android-powered devices. The software has a simple interface and helps you track sales with little to no effort. The ability to control the system from virtually everywhere is something you would likely enjoy. 
Having the right features is a must and NCR Silver seems to have them all:
Automated data collection and processing mechanisms

. The POS system will collect client and business-oriented data, resulting in operational advantages. Having frequent, real-time reporting is a must if you want to enjoy all the benefits of proper analytics, including employee performance, and more, all of which are accessible via a mobile app.

Performance metrics access

: The system will help you monitor and analyze sales. This is how you will be able to compare your performance with the initial goals. Having a system that tracks and analyzes sales using metrics such as costs, categories, percentages, and more is key.

Third-party integrations

: NCR Silver is compatible with many third-party supplied services (such as SQL). This extends the system's functionality further and allows you to enjoy a POS system with optimized performance that's almost tailor-made for your exact needs. The best thing is that you can control all aspects of your operation through a mobile device.
Contact NCR Silver to get a free quote.
The Conclusion
The POS for cinema market is not as big as the retail POS market, but it is a curious one. Given all the specific needs of a cinema, a suitable point-of-sale system would have all the specific gadgets needed. The productivity of a POS for cinema system can be measured by the growth of the business it serves. This brings us to the importance of carefully choosing the one point-of-sale solution that has it all: reporting, analytics, and client relationship management through behavior monitoring and loyalty programs. Of course, additional features such as employee scheduling and performance tracking, offline and online payment processing, ticketing, and concession management are a must as well.
Having an industry-specific POS system integrated into your cinema would result in a number of benefits for your operation. You will have better control over every aspect of its management, not to mention the ease of access and reduced effort. Plus, you will likely enjoy reduced costs, improved staff performance, and, best of all, a seamless, quality client experience.
Author: Written by Martin Nikolaev. Martin has 5+ years of experience in reviewing various tech gadgets, FinTech solutions, crypto markets and products, and all IoT-related products. This article was published on Wednesday, 8 June 2022.
FAQ
What is the difference between POS for cinema systems and other point-of-sale solutions?
Cinemas combine several types of activities, meaning that a proper POS system would need to be specifically designed for this industry.
Can a retail POS system be a good fit for any cinema?
No, a typical retail point-of-sale solution would not be fully compatible with the needs of a cinema, as the latter involves online and offline sales, booking, and other operations.
What is the most important feature of a proper POS for cinema solution?
The best POS for cinema solution you can opt for needs to have all the reporting, analytics, and client relations management tools possible.
Why do you need to find the best POS for cinema?
Cinemas are losing ground because streaming platforms are becoming increasingly popular, and a fully functional POS system would help such a business to stay competitive.