(Last Updated On: January 10, 2023)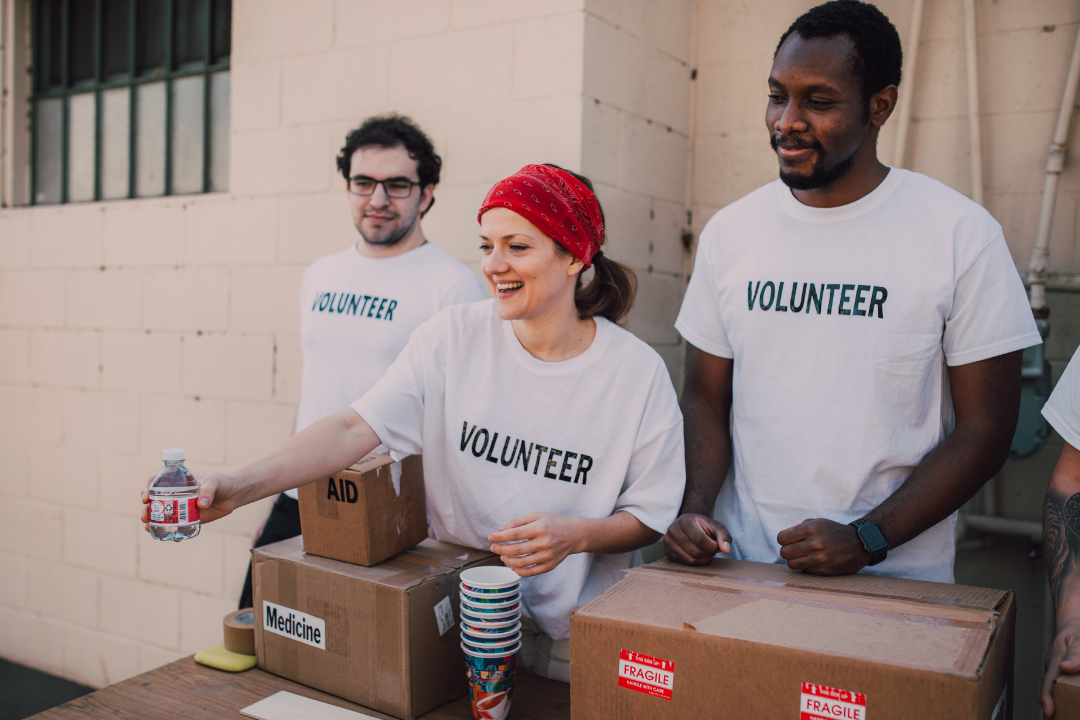 Nonprofits, by their very nature, seek to maximize resources since this usually comes via willful and voluntary giving by members of the public. As a result, such organizations cannot afford not to maximize the same while also looking for ways to properly process and document these payments in order to be held accountable.
Nonprofit organizations include museums, zoos, churches, educational, and cultural institutions, as well as social enterprises. These non-profit organizations all need avenues to make money in order to keep such institutions running. And one of the ideal ways to do this is by having a storefront or physical location where merchandise items are sold to members of the public.
This helps such organizations maintain a steady flow of income in order to further their mission in addition to donations, grants, and matching gifts, which probably come in only occasionally.
In doing this, the need for point-of-sale systems for such locations comes to the fore. These organizations thus require a point of sale that is specifically tailored to their needs and processes. 
Today, thanks to technological advancement, POS systems are much more than just cash registers. They now help make sales happen both in-person and online, manage inventory, store customers' information, and help maintain correspondence with customers. 
Special Features Non-Profit Organizations Should Look Out For In A Good Point Of Sale System
Generally, when choosing a POS system, it is important to make sure it is easy to set up and also simple to use. It should be a system that you can personally run through the setup process easily as well as train employees to use. It should be a system that is also fun to use, not cumbersome and a drag.
While you should look for POS software that offers capabilities such as billing and order processing, inventory tracking, sales monitoring and reporting, analytics, integration of third-party extensions, storage of customer data, and employee management, as a non-profit, you will also want to look for features that will support staff success, keep track of your volunteers and staff, and the ability to build an engaging loyalty program.
Types Of POS Systems
Presently, point-of-sale systems can be categorized into two broad types. There are those which are simply software which could be either cloud-based or installed on site. The second category are systems that come set-up with hardware.
One factor that makes POS software appealing is that they can run on any variety of hardware and mobile devices, from desktops and laptops to Android and iOS phones and tablets. This makes this type of POS system more affordable and a better choice for small businesses and nonprofits in particular as they are usually less expensive.
The other type of POS system has increased functionality because it is a complete setup of both hardware and software that runs on computer systems. They combine cash drawers or display monitors, which makes them more friendly. These are all-in-one or integrated systems that come with the needed hardware needed to process sales and store customers' information. They also come with add-ons such as receipt printers, barcode scanners, and so on.
In this piece, we will review the top six recommended point-of-sale systems for nonprofits. 
You can also read more on top POS systems, industry specific POS systems, and dive into diverse topics and issues surrounding POS systems for small businesses.


The top six recommended point of sale systems with features ideal for non-profits are:
Veevart is an all-in-one solution built on the Salesforce platform for museums and cultural institutions that helps manage front-of-house operations with its POS solution.
It features customer relationship management for visitors, donors, and members, fundraising, ticketing, POS for front of the house operations, gift shop operations; rentals and collection management, and many others that meet the needs of organizations.
Veevart has features such as collections management, event management, exhibit/vendor management, Gift Shop POS, grant management, insurance, and membership management ticketing.
Veevart's retail POS system includes features such as barcode scanning, discount and inventory management, and sales tracking.
While it is a very rich solution with so many offerings and capabilities, this has, however, been found by some users to be unnerving as it could be quite complex for a first-time user to walk through.
Veevart boasts of responsive customer care support that can be accessed round the clock everyday to ensure that customer queries and complaints are quickly dealt with. It can also be integrated with third-party solutions such as Adyen, Constant Contact, Gmail, Mailchimp, iWave, ProspectView Online, Salesforce, Shopify, and Stripe.
What Features Stand Veevart Out?
Fundraising
Under its fundraising section, Veevart packs in quite a number of features, such as campaign management, contribution tracking, donor, grant, and event management, membership management, mobile giving, payment processing, prospect management, and recurring giving. With Veevart, you can offer and process mobile giving, process payments, and manage your prospects.
Customer Relationship Management
Veevart offers a complete suite under its customer relationship management module. Under this module, you can track your campaign management and contributions. It also helps to manage an enterprise's donors as well as events, while enabling you to also keep track of all grants coming in.
Museum Management
For museums specifically, Veevart offers collections management, event management, exhibit management, gift shop POS, grant management, and membership management ticketing.
Keep Track of All Visitors
With Veevart, all you need to do is enter visitors' information for the first time and that's it. Either this is done via a sale on your website, the purchase of a gift item from the gift shop, or the reservation of a timed ticket to see exhibitions or shows. Their information is immediately stored in the Veevart database for future reference and use. This helps in preparing a comprehensive report on attendance and donations.
Non Profit
For non profits, its range of features targeted at these entities include: accounting, donor, event management, and fundraising management, and a complete member database which provides a good view of a non profit's membership strength at a glance.
What are Veevart Users Saying About the Software?
Veevart scores high among its users in the area of customer support. It has been praised for helping users walkthrough features as well as resolving any issues they have per time. It also scores high in ease of use, customer support, features, value for money, and functionality. 
What Are the Pros and Cons Of Veevart?
PROs
It offers a free trial.
It allows for customizations.
Integration is possible with its API.
Excellent support team.
Helps to build a museum's database progressively.
Provides a great view of donors' vital history.
CONs
It can be a bit overwhelming for a new user to come to speed with all its features.
Doesn't load quickly on mobile phones not up to date.
Transferring data from other systems may be difficult.
How Much Does Veevart Cost?
Veevart pricing is not publicly known. You can reach out to request a free trial or request a quote. 
Altru is a cloud-based point of sale and ticketing system developed by Blackbaud, a South Carolina-headquartered cloud computing service provider. It serves social good communities like nonprofits, foundations, corporations, healthcare, religious and educational organizations.
Altru is a payment and ticket management system with a particular focus on museums and other non-profits. Its storefront POS system helps museums to manage payments in gift shops as well as ticketing, and reservations for events.
Blackbaud Altru ticketing software features payment terminal capabilities, which help facilitate contactless payments. You can also offer online ticket sales and implement timed ticketing schedule programming into your program planning via its system.
With Altru, you can easily turn visitors into members and donors as it helps you achieve more with insight into their attendance history, membership activity, and much more via a single record. By populating the database with continuous information about attendees consistently, the system helps you maintain and cultivate a long-lasting relationship with them.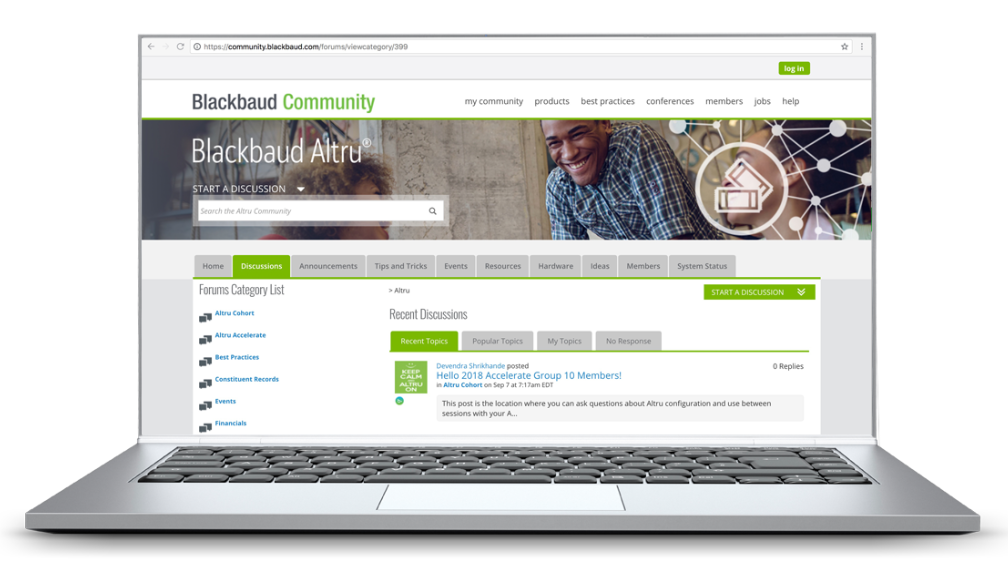 Altru features an intuitive, user-friendly interface that allows anyone to manage online, mobile, and walk-up ticketing and sales of membership. It unifies admissions and membership sales, and this has been found to help outfits grow their revenue by an average of 27%, according to research.
Altru helps you to coordinate volunteers and resources better with its consolidated calendar tools, which in turn helps improve efficiency and accuracy in the process of your organization's management. You can also segment and target donation appeals armed with a better picture of your constituents.
Features of Altru Ticketing Software
Onsite Merchandise Tools
Altru features management tools that help nonprofits manage and automate merchandise discounts and benefits for members.
Built-in Email And Transaction Pages
Altru's system has a built-in email system that helps non-profits maintain correspondence with members. It also has mobile-responsive transaction pages that are easy to access even on the go. This, in turn, increases efficiency and makes management seamless and possible from anywhere.
Customizable Dashboard
Altru features an easy-to-use dashboard which is also customizable by users to show what works better for them.
Performance Indicators
With Altru, you are not left in the dark about your outfit's performance, as the system boasts of tons of performance indicators and query tools that can be used to streamline reports and get a global overview of performance.
Contactless Payment
With Altru's Payment Terminals, you can facilitate contactless payments for your attendees and the general public while also leveraging its timed ticketing functionality to structure ticket sales. 
Community Support
Altru has a community of users which can help you as a user in the area of support, product walkthrough, and insights into how to better run your nonprofits.
How Much Does Blackbaud Altru Ticketing Software Cost?
The Altru system starts at $10,000 per year, and this includes unlimited users, setup, and training. This price, it should be noted, can also shoot up depending on the level of customization required to meet a specific outfit's needs. You can request a demo or quote.
The Bepoz POS system makes it to this list as it is a point of sale system largely targeted at religious organizations especially churches and other non-profit organizations. Whether it's for a coffee shop, thrift store, book store, or for donation-specific purposes, Bepoz Church/Nonprofit Point of Sale is a good option you should consider.
Regardless of which of the functions mentioned above you are looking to use a point of sale system for, Bepoz has adequate features for them. We shall highlight a number of these below.
With its footprint in the point of sale industry for over 40 years, it sure has its teeth cut in this field as it offers a wide range of point of sale systems ranging from retail to restaurant focused point of sale systems. Bepoz is headquartered in Australia and has a presence in about seven countries, namely, the US, Australia, Malaysia, New Zealand, Singapore, Indonesia, and the United Kingdom.
One of the notable features of Bepoz offerings is that they are largely targeted at specific sectors/industries and, as such, have a good number of features that particularly meet the needs of users in those particular industries.
What Features Stand Bepoz Non Profit POS System Out?
Point of Sale Mobile Devices
Bepoz offers mobile point of sale devices that can be used anywhere and everywhere. This helps to make purchases seamless as sales and fundraising can be implemented anywhere; in store, on the field, in the church; the possibilities are virtually endless for your non-profit organization. 
Strong Back Office Reporting
The Bepoz POS for Non-Profit features a strong back office reporting setup that helps you stay on track of events. It helps you to know, at a glance, how much you have, where it's coming from, and how it is being disbursed. In a situation where you cannot easily access your back office every time, its mobile devices are there to make this a breeze.
Hybrid System
While Bepoz is mostly locally installed on-site, the company also offers its own unique cloud service and thus gives users the option of either hybrid, private, or public options to choose from.
With its hybrid option, customers have a master database but can also manage tasks remotely from virtually anywhere on any internet-connected device.
No Long Term Contract
Bepoz offers flexibility as regards its service offerings. It does not require any upfront licence fee, and you can subscribe to a product for a low monthly fee. The company also promises to let you return your old system.
30 Day Money Back Guarantee
Bepoz comes with a 30-day money-back guarantee, and this is something we find really appealing. Should the product not meet your expectations, you have a 30-day money back window period to return it and you get a full refund. This is definitely an offer to beat.
As noted earlier, Bepoz offers special features for unique use cases. These are highlighted below.
Special Features For Churches' Coffee Shops
For churches looking to adopt the Bepoz POS system for their coffee shops, the brand offers unique features to help handle the dynamics of your church's coffee shop business. This includes:
Remote printing, kitchen display screen.

Breakdown of ingredient inventory to manage and track ingredients.

Simple Menu Programming: Its simple menu programming comes with the provision to add specific instructions to menu items.

Employee Discounts as well as membership-based discount offers.
Special Features For Bookstores
Bepoz also offers a number of features specific to bookshops. These are:
Inventory management: It offers a comprehensive and holistic inventory system that keeps track of purchases.

Ecommerce integration for online sales
Pros And Cons Of Bepoz POS

PROs
Easy to use.
No long term contracts
Offers a 30 day money back guarantee.
Great customer service.
CONs
It may take users some time to get around all features.
How Much Does Bepoz Cost? 
The cost of the Bepoz Church Point of Sale system is not readily available. You can reach out to request a quote here.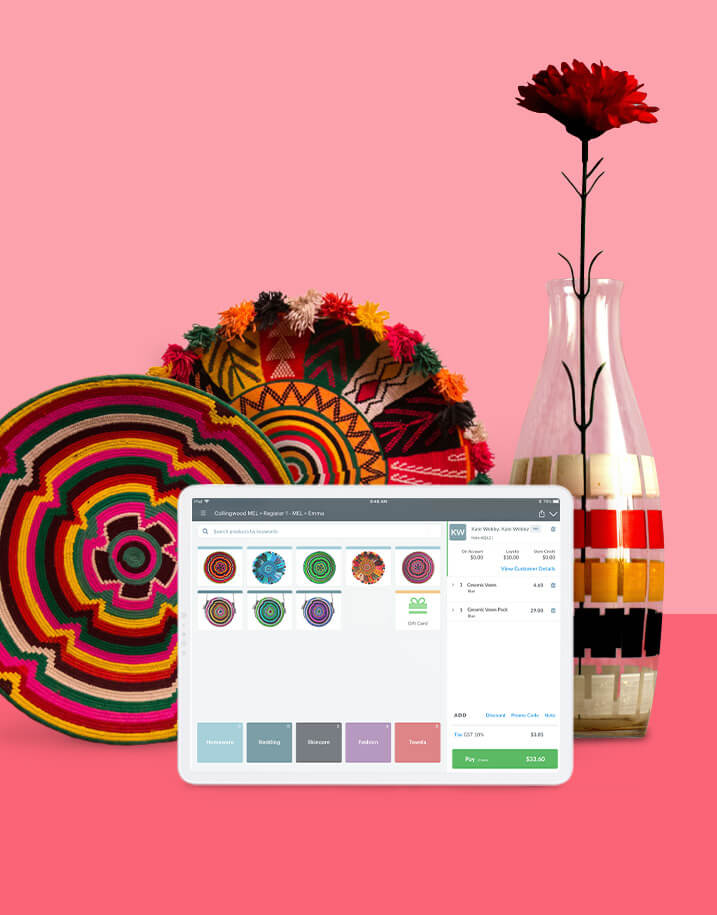 Vend by Lightspeed is another non-profit focused point of sale system. Vend offers a discount for new users who want to adopt its product and also offers a no-upfront cost fee, which makes it a good option to try out. 
Vend is a web-browser based iPad POS and inventory management system for non-profit retailers. This means that it can be accessed with internet connectivity anywhere. It also works in offline mode, so there's nothing to worry about in terms of closing sales when your internet is down.
Vend POS offers you a free trial and this is a good one as it will afford you the opportunity to try it out before committing.
Features Of Vend POS
Cloud Based
Vend POS is cloud based, as such you can sign in and run your business from anywhere.
Offers 14 Day Free Trial
Vend offers a 14-day free trial to try out the solution. This makes it a good option as it will afford you the opportunity to try it out, and should it not meet your peculiar needs, you can decide not to move forward with it. Sign up to try it out.

Supports Integrations To Third Party Services
Vend supports integration to the best business third party apps in accounting, ecommerce, staff rostering and more. This thus translates to more functionality.
Ease of Access
Vend offers ease of access as it works on iPad, Mac or PC. All you need is a browser. It can also work along with a POS hardware if you have one.
How Much Does Vend POS Cost?
Vend runs a quote based pricing system based on some parameters such as the number of locations and number of registers required by your outfit. Reach out to request a quote.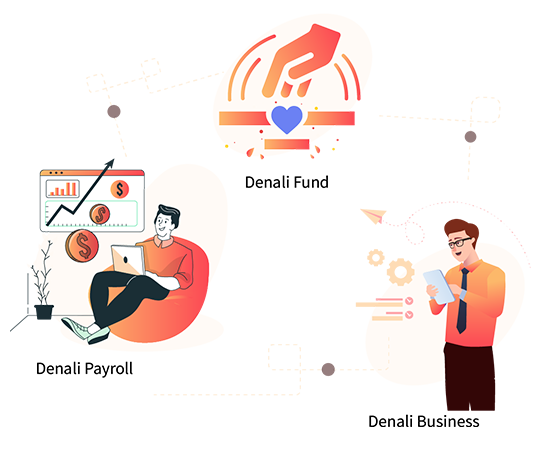 Denali by Cougar Mountain is an on-premise accounting software and POS solution that is designed specifically for nonprofits and small-to mid-sized businesses.
The Cougar Mountain Software company particularly develops integrated accounting solutions that scale in line with customers' needs. 
Its POS system integrates with Cougher Mountain's three other systems; Denali Fund (a solution for non-profits who want to keep track of their fund accounting such as federal grants, private grants, and corporate sponsorships); Denali Business (an accounting system that helps for proper bookkeeping by non-profits); and Denali Payroll (a solution for payroll related activities such as standard pay, special pay, taxes, deductions, and regulatory compliance).
With these integrations, the Denali POS system is a particularly turbo-charged solution with an array of functionalities. This makes it a notable solution for non-profits and social enterprises.
Denali POS features a rich suite of capabilities that makes the operations of non-profits seamless. Cougar Mountain also offers hardware bundles such as touch screens, price poles, computers, scanners, and receipt printers.
How Much Does Cougar Mountain Cost?
Cougar does not operate a standard pricing model, rather, service provision is tailored to meet each client's needs. As such, there is no predetermined price. You can reach out for a bundle quote based on your needs or request a demo.
The Osprey Non-Profit POS system is a cloud-based point of sale system created for non-profit organizations. Whether you are documenting incoming donations or reviewing periodic reports, which may be weekly or monthly, Osprey Non-Profit POS supports features that make documenting these inflows and reporting them as seamlessly and comprehensively as possible.
Osprey Non-Profit POS is a product of Osprey Retail Systems, a company with headquarters in New Bedford, MA.
Osprey POS is particularly suited for not just nonprofits but retail businesses in wine and liquor, tobacco, pet, grocery, retail, thrift, consignment, etc.
Features of Osprey Retail Point of Sale
Integrations
Osprey offers third party integrations to custom apps like QuickBooks and payment processors such as Apple Pay and Google Pay to help facilitate payments. It also connects to time-tracking support solutions for volunteers.
Vouchers/Corporate Donations
Osprey allows for the incorporation of redeemable vouchers, like gift cards. Osprey also helps you take corporate donations from the public. The entire process is automated, thus making it seamless and empowering you to raise funds for your cause.
Product Segmentation
Osprey Retail POS for Non-Profits helps make the entire production process efficient. The POS solution comes with a self-regulating schedule that helps to increase sales per item. It creates tags and automatically assigns values to products based on a "good, better, best" quality rating.
Reporting
Osprey boasts a robust reporting system that provides you with detailed reporting metrics. It tracks retail sales, voids, returns, and cancellations to provide a balanced overview of all the products you have in stock. You are also able to see real-time data on sales, as well as track products from inventory to discount pricing.
Fast Check-out
The Osprey retail helps make the check-out process for your store very seamless and fast. This helps to increase ease of purchase and customer satisfaction.
Multi-store Capabilities
Osprey supports multi-store locations and helps reporting across all store locations. It comes with a multi-store deployable loyalty program that can be implemented across all store locations.
Pros and Cons of Osprey Non Profit POS
PROs
Easy to setup and use.
Constant review of documentation.
Easy to access since it's web based.
CONs
Internet dependent
Has been noted to be slow on some browsers.
Loss of details when internet connectivity is lost.
Does not offer a free trial.
How Much Does Osprey Cost?
Osprey does not have a free version but you can request a demo or quote based on your specific needs. 
Author: Wale Ameen. Wale is a business journalist and editor with over six years of experience in business and technology reporting. He is the author of the book, Future Focus: Tapping into the Wealth in Digital, available on Amazon.
FAQs
Q: How do you prepare a point of sale?
A: To prepare a point of sale , these few pointers are necessary: First, find a retail solution provider. Secondly, determine the store setup you'd like to have. Thirdly, Decide on who will set up your POS (this will largely be determined by the type of system you decide to settle for). Next, launch the software and then enter or upload your product details.
Q: What is the average cost of a POS system?
A: A cloud based retail POS system generally costs between $0 to $300/month. This depends on a number of factors based on the specifics of your need. Small businesses however will spend around $69/month excluding add-ons. Advanced analytics, loyalty, and gift card options usually drives up the cost to at least $100/month.
Q: How do POS systems companies make money?
A: POS companies  make money in a variety of ways. If the POS software is free, then the POS company most probably is generating revenue via other means. Most companies place limits on their product's free version such that you need to upgrade to a paid version to really enjoy it, they also make money through fees on payment processing, hardware sales and sign on/renewal fees.
Q: Do POS systems need the Internet?
A: Yes, most modern POS systems require an Internet connection, at least most of the time, so you'll probably need a modem, router, and associated cables to get online. However many can also work when offline.
Q: What are the key features of a point of sale system?
A: Below are 6 Key Features of a POS System:
Invoicing: Selling, Buying, Renting and Repairing.
Inventory Management.
Customer Orders and Suppliers Orders Management.
Integrated Supplier Purchasing.
Consistent and Customizable Reports.
Multi-Store Management.