(Last Updated On: May 2, 2022)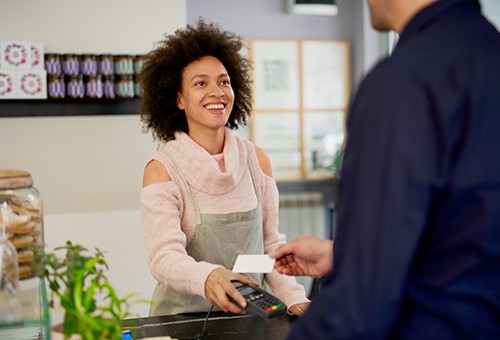 Today's POS systems look little like your grandparents' cash registers. Not only are they now integrated with the digital ecosystem, they're also useful for much more than recording a simple transaction. Moreover, as the POS software field has grown, so have your options for industry-specific POS systems with industry-specific features. Gone are the days when you had to settle for a one-size-fits-all POS solution for your convenience store. 
In fact, with convenience store-specific features at your fingertips, your POS system should be used to enhance your customers' experience before, during, and after the checkout process. Here's what your POS system should do for you:
Know what's in stock.

Speed up the checkout process.

Make earning rewards easy.
While there are many options available on the market today, our team of researchers has narrowed it down to the top 3 contenders.
Ultimately, positive customer experiences are good for more than just short-term sales. According to POS Nation's guide to customer loyalty, a five percent increase in customer retention increases profitability by over 75%. As your convenience store grows, positive customer experiences will equate to lasting success and stability.
Step 1: Know what's in stock.
While inventory management might be a time-consuming administrative pain, it can also be a significant source of frustration for your customers. Discovering that a much-needed product is out of stock can be more than enough to turn someone off from your business. If you don't have the right system in place, it's easy for things to get lost. 
Luckily, modern convenience store POS systems offer the ability to track your inventory closely with the click of a button. With your POS system, you should be able to:
Easily add items to your database

. Because your convenience store operates for many customers as a one-stop shop, you likely have a large number of items in your inventory. Thus, avoid using a POS system that sets limits on how many different products you can store. Instead, carefully choose a system that allows you to store an unlimited number of items in your inventory database. 

Quickly print and scan barcodes.

Relatedly, as you input so many products into your system, it can become challenging to keep track of each item. Your POS system should be capable of fully integrating with current barcode scanning and printing technology. This is especially important for products (such as local goods and broken-down cases) that are missing barcodes. You'll save time and energy—and have more accurate data—when you don't have to manually look up or enter products SKUs.

Manage inventory of multiple stores in one place.

If you own more than one convenience store, you might benefit from a POS system that monitors your inventory across several locations from a single hub.

Set automatic minimum thresholds.

Take the guesswork out of ordering new inventory.

Use your POS system to automatically order stock whenever it recognizes that you've sold a certain amount of an item.
While not free, the right POS software can be extremely cost-effective, saving you time and money down the line. By following these steps, you can make sure your shelves are always stocked with the right amount of each product and your customers always find what they're looking for. 
Step 2: Speed up the checkout process.
Part of the appeal of your convenience store is that your customers don't have to wait in long lines to get the products they want. With a speedy checkout process, customers can have a positive, streamlined experience and quickly go on their way. But an outdated or poorly-supported POS system can create big slow downs in the checkout process. 
When considering a convenience store-specific POS system to improve customer experience, you should plan to utilize the following features: 
Consolidated lottery ticket sales

. Avoid the tedious task of jumping between multiple machines for regular sales and lottery ones. Your POS system should be able to handle both on one machine. While this may seem like a small amount of time saved, in the checkout experience, every second counts. 

Customizable hotkeys.

With the right POS software, you can regularly customize your keyboard's hotkeys based on high-volume and specialty items. When checking out those items, staff won't have to dig around for the correct SKU, and instead ring them up with the press of a single button.

Age verification scanning.

With scanning features, you won't have to worry about studying the intricacies of each ID that passes under your eyes. During checkout, when an age-restricted item is added, your employees will automatically be prompted to scan the QR code on the back of the customer's driver's license or manually enter the customer's birth date. Moreover, this technology will help you recognize fake IDs and avoid selling alcohol or cigarettes to underage shoppers, thus protecting your store from fines and penalties. 

Universal payment processing.

Your customers pay via a range of payment types—from credit card to check to EBT to cash. When you can't take a certain payment, it creates an inevitable holdup in the checkout process. A robust POS system can handle any payment type including contactless pay for safer, smoother transactions. Your POS software should also be able to automatically keep track and apply customer rewards to relevant purchases. More on this in the next section!
As you work to streamline the checkout process, train your employees on the best practices for using your POS solution alongside common use-case scenarios. When your staff is knowledgeable and informed, transactions will move smoother and customers will feel happier. 
Ultimately, if your current POS system doesn't offer these built-in features, it might be time to consider alternate solutions. 
Step 3: Make earning rewards easy.
Customers can tell when a rewards program is set up to only benefit a business and they'll never actually reap rewards. However, when a business' rewards program is easy to use and rewards are easy to redeem, customers tend to be very loyal to that business. Research in MIT's Sloan Management Review found that consumers who participate in a brand's high-performing loyalty programs are 80% more likely to buy from that brand over its competitors. 
Ideally, your rewards program is high-performing and positively impacting your customers' behaviors and overall satisfaction. Whatever the case, you can use your POS system to take it to the next level and offer your regular customers compelling perks (e.g. sales on popular items, loyalty, cards, and in-store credit) that entice them to continue to frequent your store. For your rewards program, a convenience store-specific POS can:
Automatically track and store customer rewards points between stores and give customers an easy way to check their current rewards status. You might, for example, automatically print this onto their receipts. 

Notify your staff during the checkout process when customers are eligible for a reward and prompt them to use it. 

Print relevant coupons for customers to use at a later date. Additionally, you might partner with other local businesses to offer coupons to a range of other stores.

Set a clear deadline for when rewards such as discounts or store credit must be used before expiring.
Instead of making customers keep track of a punch card they will almost certainly lose, you can use your POS system to track their rewards progress for them. Moreover, you'll simultaneously be able to manage your customers' long-term buying habits to better target the rewards you offer to their interests.
As you go about improving your customer experience with your POS system, use your software to regularly track and monitor the impact of these changes. With an all-in-one POS system, you can record your sales and inventory data, and create actionable, customizable reports. From these reports, plan to assess:
What's your customer retention rate?

Where are you having inventory issues?

What products are the best sellers?

What products aren't moving?

What products are your most profitable?

When is your shop at its busiest?
Answering these questions will help you better understand your customers' expectations and experiences. From there, you can make further changes to your processes to better address hiccups and concerns in the customer journey.
This article was written by Spencer Hoffman and published on Monday, 2 May 2022.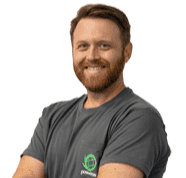 Spencer Hoffman
Vice President, Sales and Product
In his 12 years at POS Nation, Spence has climbed the sales ranks, excelling in every role he's stepped into. His most recent role as vice president of sales includes mentorship and growth across the sales team, and a growing portfolio of satisfied customers. In 2020, Spence's responsibilities grew to leverage his deep expertise in the retail point of sale space to continuously improve POS Nation's small business solution as our vice president of product development. Outside of work, Spence spends time with his wife and three children who are all avid driving range connoisseurs.