(Last Updated On: June 4, 2021)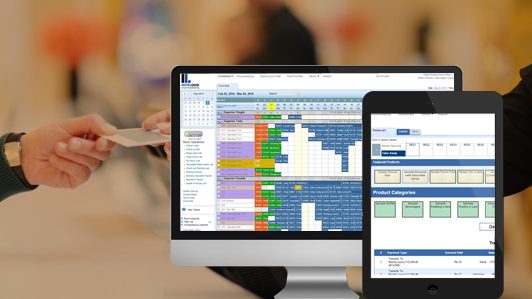 In the hotel industry, the guest experience will always define your success. Customer satisfaction is the penultimate goal of the industry and forms the backbone of healthy competition. Modern operations require intelligent technology to not only meet guest expectations but stay ahead of the competition. The best hotel POS system can help you get there.
The total retail value of the hotel industry across the world is over $600 billion. Both leisure and business travel spending have seen healthy growth, year-over-year. Clearly, this is a thriving market with increasing demands.
The hotel industry is a subdivision of hospitality and faces many complex challenges that other business models do not. Guests are the center of the universe in this business and they require exceptional service, around the clock. Many people are looking for a self-service experience online with seamless integration from the front desk to room service.
The best hotel POS system will provide a smooth transition from reservation to checkout. It should have all-inclusive features to manage staff, automate workflows, secure transactions, track sales, and customize the guest experience.
This level of operation requires an intelligent technical foundation that starts with your hotel POS software.
To make your life a little easier, we've scoured the internet for the top POS systems for hotels and compiled a list of the most impressive.

The Top Five Hotel POS Systems
Hotelogix – The POS System for Online Reservations
ePOS Now – The Best POS to Increase Sales and Maximize Profits
HotelKey – The POS Platform for Group Bookings
Agilysis – The POS for Guest Loyalty and Promotions
Bepoz – The Best POS Platform for Self-service
Comparing the Top 5 Hotel POS Systems
| POS System | Software Costs | Other Costs | Key Feature |
| --- | --- | --- | --- |
| | Premium package is $3.99/room per month | Premium Plus package is $5.99/room per month. Platinum is $8.99 | Hotel booking engine that allows guests to reserve online from a mobile device. |
| | $39/month for subscription. $249 for the complete solution. | Handheld system starts at $189 and the Tablet system starts at $599 | Track sales and trends in real-time then export the data to third-party apps to monitor margins. |
| | $3/month per room | Payment processing is done through third-party platforms. | Simple and guided flows to easily book, check-in, and manage groups. |
| | Pricing is custom | Hardware is quote-based | Multiple loyalty programs defined by guest types with tiers to recognize frequent patrons. |
| | Starts at $69/month | Hardware is financed through third-party leasing. | Door entry terminal and customer inquiry terminal to maximize self-service opportunities. |

1. Hotelogix – The POS System for Online Booking and Reservations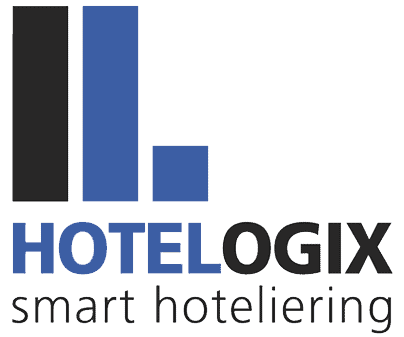 Hotelogix was specifically designed for the hotel industry to automate operations, boost revenues, and increase occupancy. The system is secure and reliable with support available 24/7. The cloud-based POS product gives a business all the tools they need to grow with key features like:
Booking Engine
The Hotelogix booking engine can be easily added to your existing website and enables guests to book rooms directly from your page. The platform is mobile optimized and allows people to make reservations from anywhere using a smartphone or tablet. This enables a hotel to get more commission-free direct bookings and improve top-line revenue per booking.
Hoteliers can control and manage property details and get started with tasks like:
Add-on services online
Devise rates and sell unlimited packages
Customize policies (like cancellation and booking)
Accept online payments via a secure payment gateway
Display rates in multiple currencies (as defined by the system)
This enables a business to personalize and brand the booking process online and create a seamless guest experience.
Front Desk Program
Hotelogix includes front desk management features complete with a reservation chart that displays up-to-the-minute status. Staff simply clicks the chart to update or add bookings, view room inventory, real-time details, and more. The powerful dashboard is designed for room operations to make front office tasks run smoothly.
Multitask regular activities such as check-ins and outs of individuals, corporates, and other group bookings. Send emails with confirmation for upcoming reservations and follow-up messages for pending deposits. Use the power of this tool to save time and manage multiple bookings without error.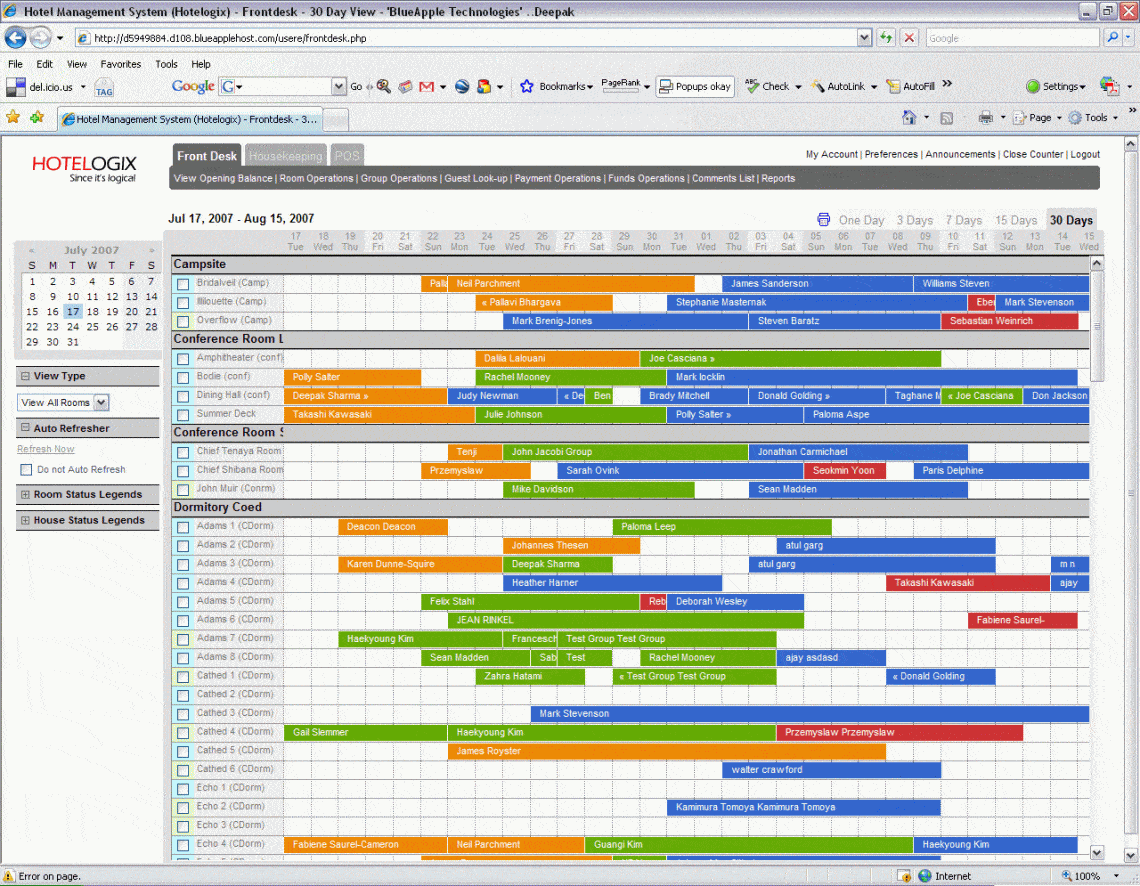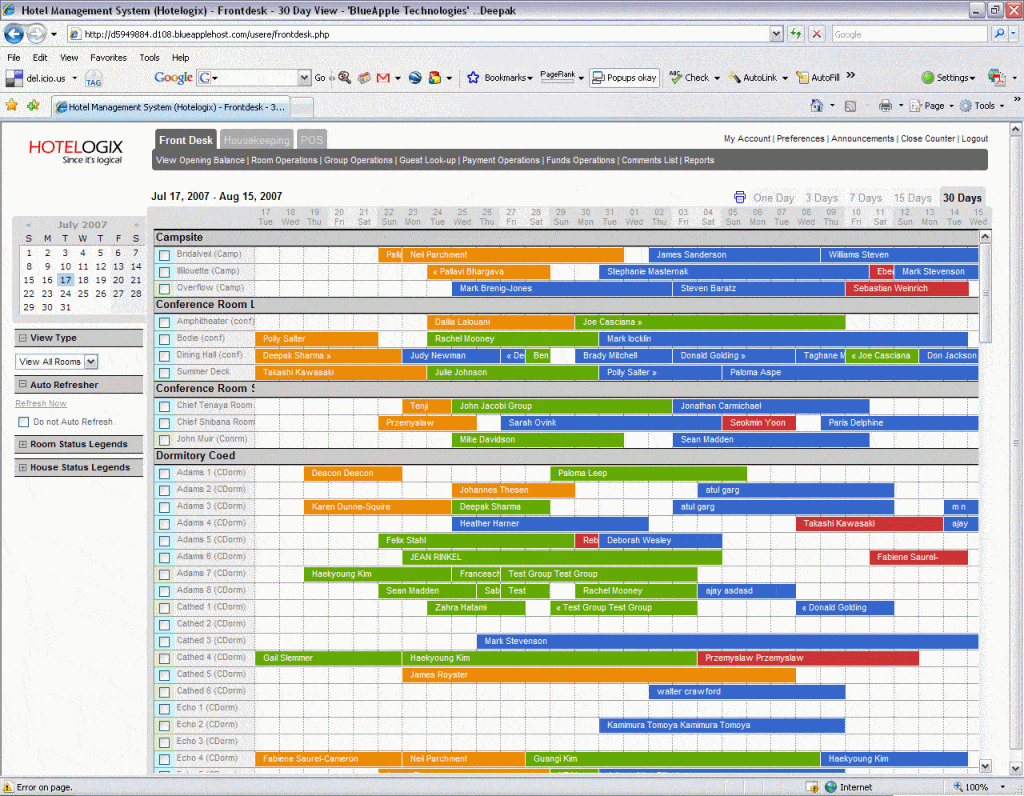 Integrated Housekeeping
What is a hotel POS system without some tool to manage housekeeping? Hotelogix housekeeping software works in complete sync with the front desk. Not only does it reduce paperwork, it effectively improves service efficiency. The intuitive dashboard displays the most current room status, organized neatly in a tab format.
Simple point and click controls help execute work across all channels and assign rooms to staff based on blocks and floors. They can also be sorted based on employee status and certain divisions of work. Manage your list of staff without any limits and easily add new people as they join your team.
Additional Features:
Hassle-free billing with cloud-based software
Efficient restaurant management to process special requests
Optimize payments and seamlessly track sales and profits
Automate custom deals with travel agents and corporate clients
Room inclusions sent to the correct POS points
---
2. ePOS Now – The Best POS to Increase Sales and Maximize Profits

The ePOS Now multi-award-winning hospitality system is completely flexible and designed to scale with your business in real-time. Use devices you already own like a Mac, PC, or tablet to get started right away. Add additional accessories and over 100 integrations as you go to take it to the next level. Consider some of these features when shopping around:
Reach More Customers
ePOS Now gives a hotel the tools needed to get more people in the door. The system helps to gain new customers and revenue streams by allowing guests to book online.
The platform connects to world-class e-commerce kits, kitchen management systems, and customer relationship (CRM) tools. Easily synchronize your online and physical locations to keep customers satisfied and draw in larger crowds.
Intelligent Sales Insights
Leverage actionable data with smart reporting to reduce costs, save time, and boost revenue. Run real-time reports on every aspect of your business, including:
Customer behavior
Staff performance
Sales data
Margins and trends
Inventory and stock
Powerful sales reporting helps to cut operational costs and highlight areas for growth and improvement. Identify your top guests and best-selling rooms to make more informed pricing decisions.
Validate stock against inventory levels and track all reports in real-time, from any device. When done, easily export all data to third-party accounting programs like QuickBooks, Xero, and Sage.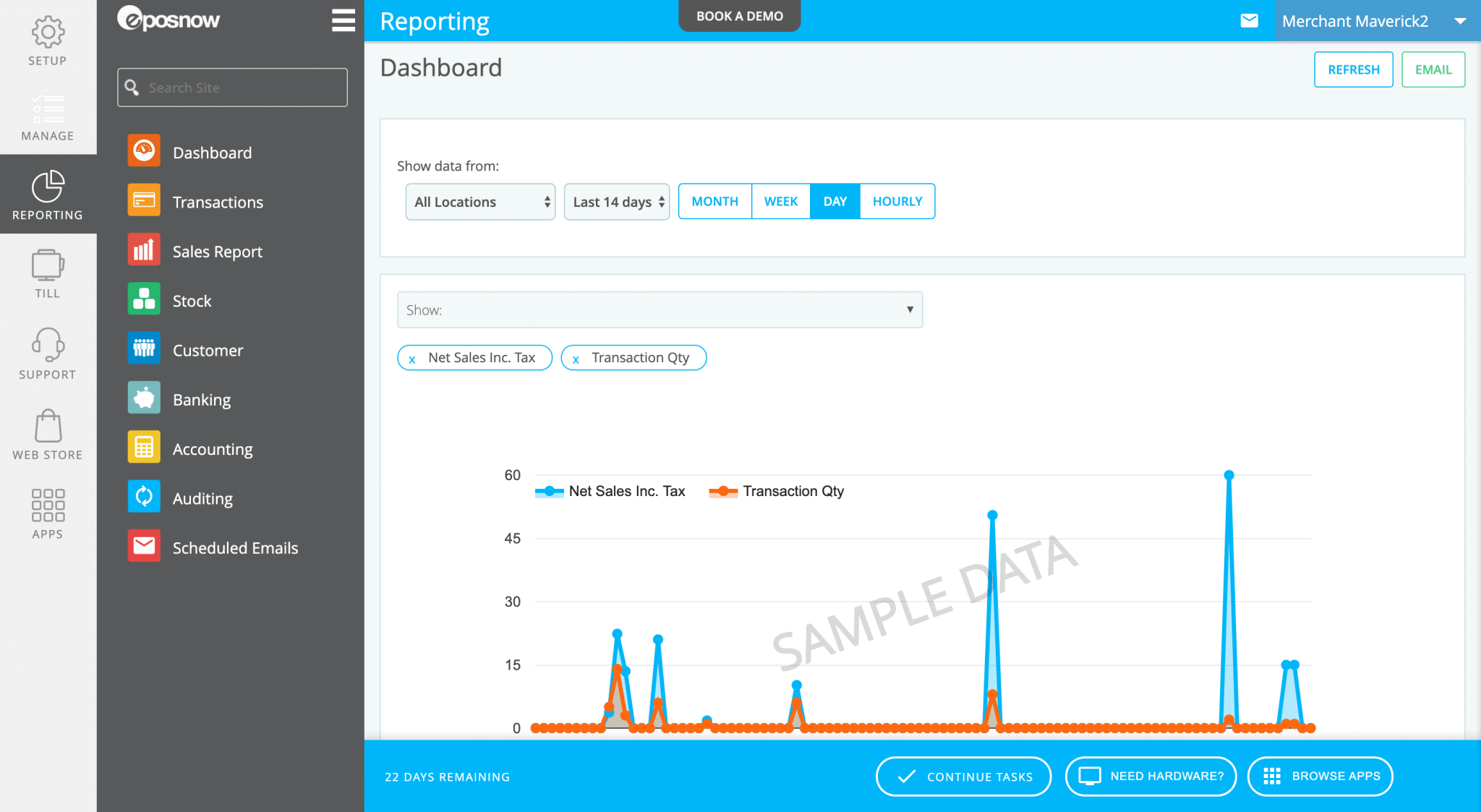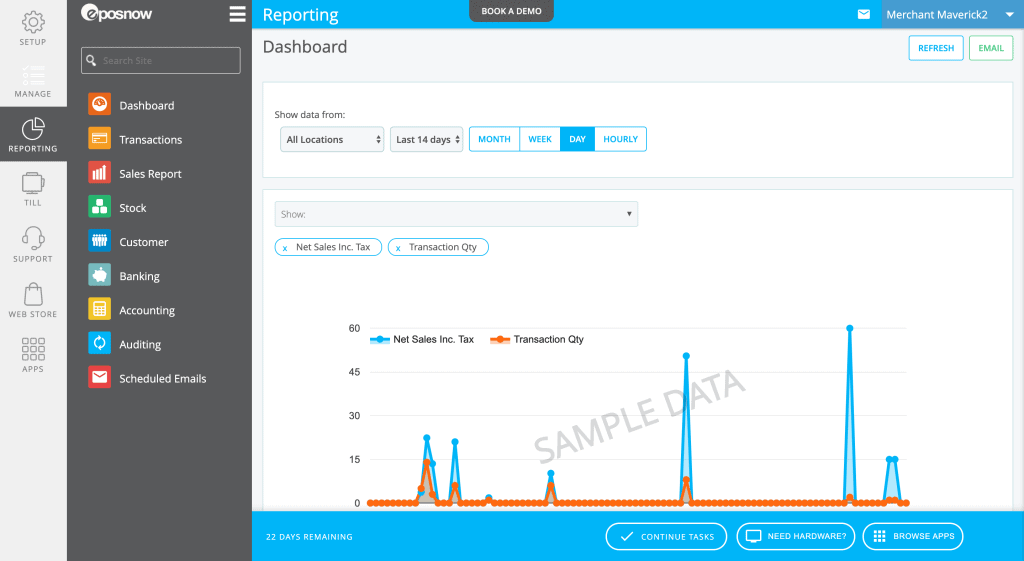 Increased Mobility
Book rooms from anywhere, at any time with a safer, faster, and more attentive customer experience. ePOS Pocket is the brand's mobile solution that speeds up service and minimizes the need for interactions between staff.
The ePOS Pocket app allows a hotel to take stock of inventory in minutes (not hours) using a variety of tools, like a built-in camera. Not only does this help to increase accuracy, it ensures guests are always getting exactly what they want when they want it.
Additional Features:
Real-time analytics and reporting for in-depth insight
One-on-one onboarding with expert advice and 24/7 support
Staff management with scheduling and payroll
Inventory and stock control with instant low-level alerts
100's of apps including payment systems and accounting software
---
3. HotelKey – The Best POS System for Group Bookings

HotelKey is the future of hospitality technology and is trusted by over 2,500 properties across the globe. They provide a single-stack solution to increase revenue and decrease the need for IT. The brand provides Implementation Consultants to help you through the onboarding process and maintain a multidisciplinary relationship with clients. Look out for these top features:
Self-service Technology
Digital check-ins and self-service kiosks are the future of guest management. People would rather check themselves in than wait in a long line. They simply don't have the patience anymore.
There's no more typing involved. Use the camera in your iPad or external scanner to capture the barcode on a photo ID. This tech supports all 50 states and US/International passports.
Offer automatic room upgrades, extra parking, high-speed wi-fi, etc. at self-service checkouts. Use the system to upsell, increase sales, and drive customer satisfaction. In addition, the multi-touch dashboard displays digital floor plans for easy selection. This makes choosing rooms a fun experience for guests.
Groups Management
HotelKey understands that groups are complex and thus offers a guided wizard to walk you through the whole process. It requires very little training and captures all the data you need in one fell swoop before creating the group block. The system supports rich group types like:
Companies
Transient
Wholesale
Users pick the group type and the workflow will guide you through a series of steps to make the booking.
Different types of groups require different cutoff date strategies. Transient works with group a header-level cutoff date, while wholesale or companies may need to follow a rolling release schedule.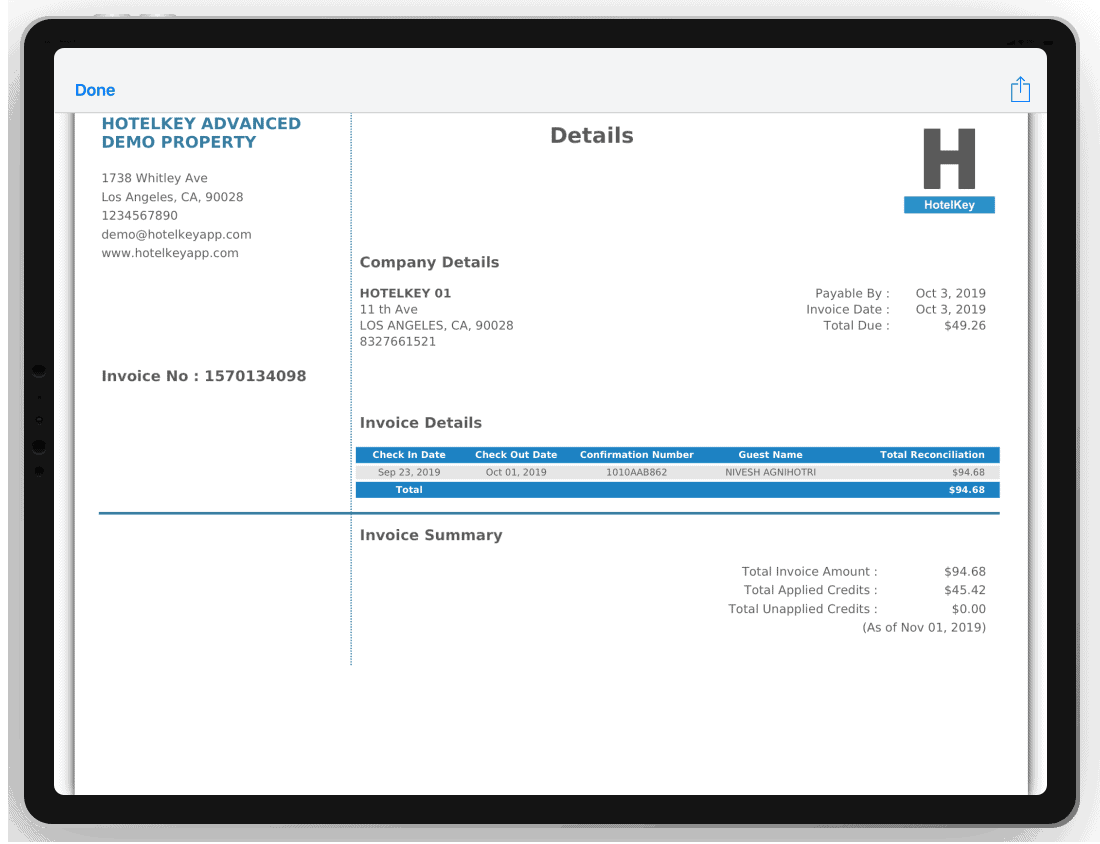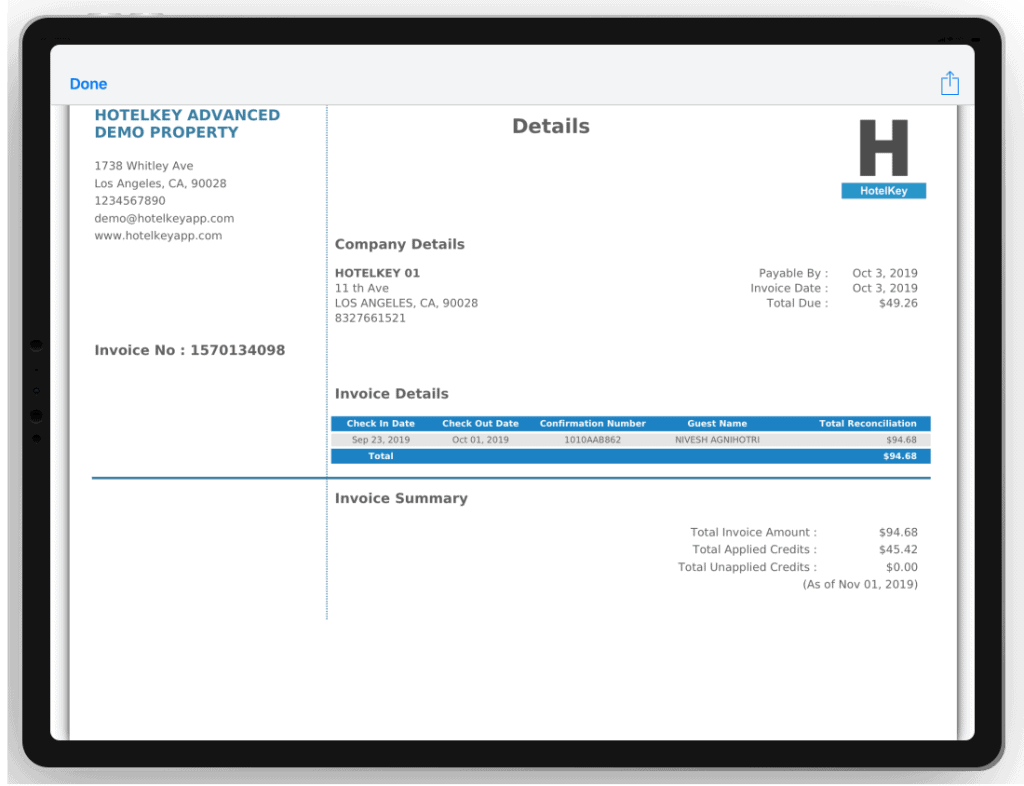 Dynamic Transactions
You can configure and adapt the HotelKey system for your unique operational needs. The program comes with a set of pre-defined charge types. There are also standard add-ons like parking and pets.
HotelKey is a POS that supports more than eight payment types which includes:
Cash or check
Credit or debit card
Gift certificates
Local direct bill
Corporate direct bill
Vouchers
These can be disabled as needed. The credit card payment type will dynamically adapt to the selected payment gateway. You can even request new payment types to meet specific needs for things like events or group bookings.
Additional Features:
Order taking and management
Kitchen TV display app
Easy hardware integration
Vendors and purchase management
Corporate rates and billing
---
4. Agilisys – The POS for Guest Loyalty and Promotions

Agilisys is one of the leaders in hospitality software. They offer the broadest range of features with some of the deepest functionality on the market. The platform boasts an exceptional experience across the entire guest journey that will help a hotel drive revenue, increase loyalty, and improve operational efficiencies. Consider these top features when shopping around:
Simplified Guest Loyalty
Agilisys Engage with Guest Loyalty and Promotions helps a hotel efficiently manage critical guest interactions while providing self-service access and integration with other solutions. Control loyalty programs with different tiers defined by Guest Loyalty types. Encourage return visits and reward frequent or high-spending patrons.
Create annual programs that reset on a pre-determined basis and provide for specialty visits to earn additional status. Use the guest data collected to craft targeted promotions from BOGO to conditional discounts.
rGuest Express Mobile
For contactless guest check-in and out, Agilisys provides the mobile app rGuest. Assign room keys, send room-ready messaging, and run ID verification, all within the mobile platform. It's guest self-service with convenience. Reduce overhead costs and improve staff productivity by optimizing check in with dinner reservations and other activities.
Elevate service levels without the need to add front-line staff. Once the room is ready, guests receive an automated text alert with the option to choose a mobile room key. People no longer have to wait in long lines at the front desk and can go directly to their room after a long trip.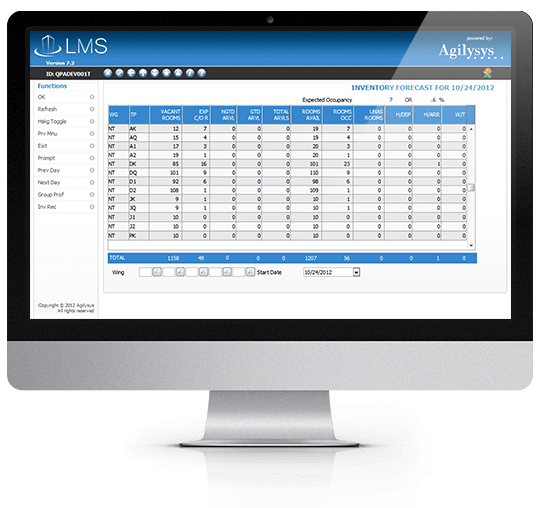 Activity Management
Manage the activities for a property of any size with Agilisys scheduling software. The solution is designed to improve staff communication and facilitate data sharing so a business can focus on the guest experience.
The activity scheduling technologies integrate seamlessly with the hotel POS system and lodging management features. Incorporate essential guest data while increasing bookings with easy web reservations.
Key programs include:
Agilisys Golf – Organize tournaments, track tee times, and manage guest histories
Agilisys Spa – Real-time updates with error-free scheduling and upsell opportunities
Additional Features:
Task visibility with optimized guest communication
Streamline guest service with mobile check-in and out
In-depth analytics, reporting, and marketing programs
IG Buy self-service point of sale kiosk
---
5. Bepoz – The Best POS Platform for Self-service

Bepoz is the perfect package for hotels and resorts and one of the most popular property management systems (PMS) on the market. Guests can pay for meals, activities, and even retail items on their mobile room account. You can easily manage inventory at different sales outlets and integrate shared data seamlessly. Other key features include:
Door Entry Terminal
A unique feature of the Bepoz system is the automated member check-in that starts right at the front door. Designed with your guests in mind, the technology allows customers to check points balances, awards vouchers, and send scheduled promotions—all seamlessly integrated into the POS platform.
Customer Inquiry Terminal
Every hotel or resort that sells retail should empower the guest to check and scan their own products. The customer inquiry terminal enables people to read up on the full product details including the prices and units available. You can show pictures of the item and enter specific notes to guide the buyer on their purchasing journey.
When the kiosk is not in use, it can still do the job of promotion. Display marketing materials and branded messaging and use the terminal as another form of digital signage.

Backoffice Controls
The Bepoz POS system for hotels consolidates all of your data, including inventory, cash, customers, staff, and sales, into one, central platform. This gives a business real-time visibility and total control over all verticals like promotions, purchasing, and customer satisfaction.
Get a complete snapshot of the business instantly, at any time by simply viewing the universal dashboard. Control in this form not only elevates profitability, but directly affects your bottom line.
Additional Features:
Targeted e-mail and text message marketing
Gift cards, certificates, and loyalty programs
Custom promotions and discounts based on guest behavior
Employee meal plans and payroll deductions
Multi-location capabilities with integrated communication
---
The Best Hotel POS Systems Buyer's Guide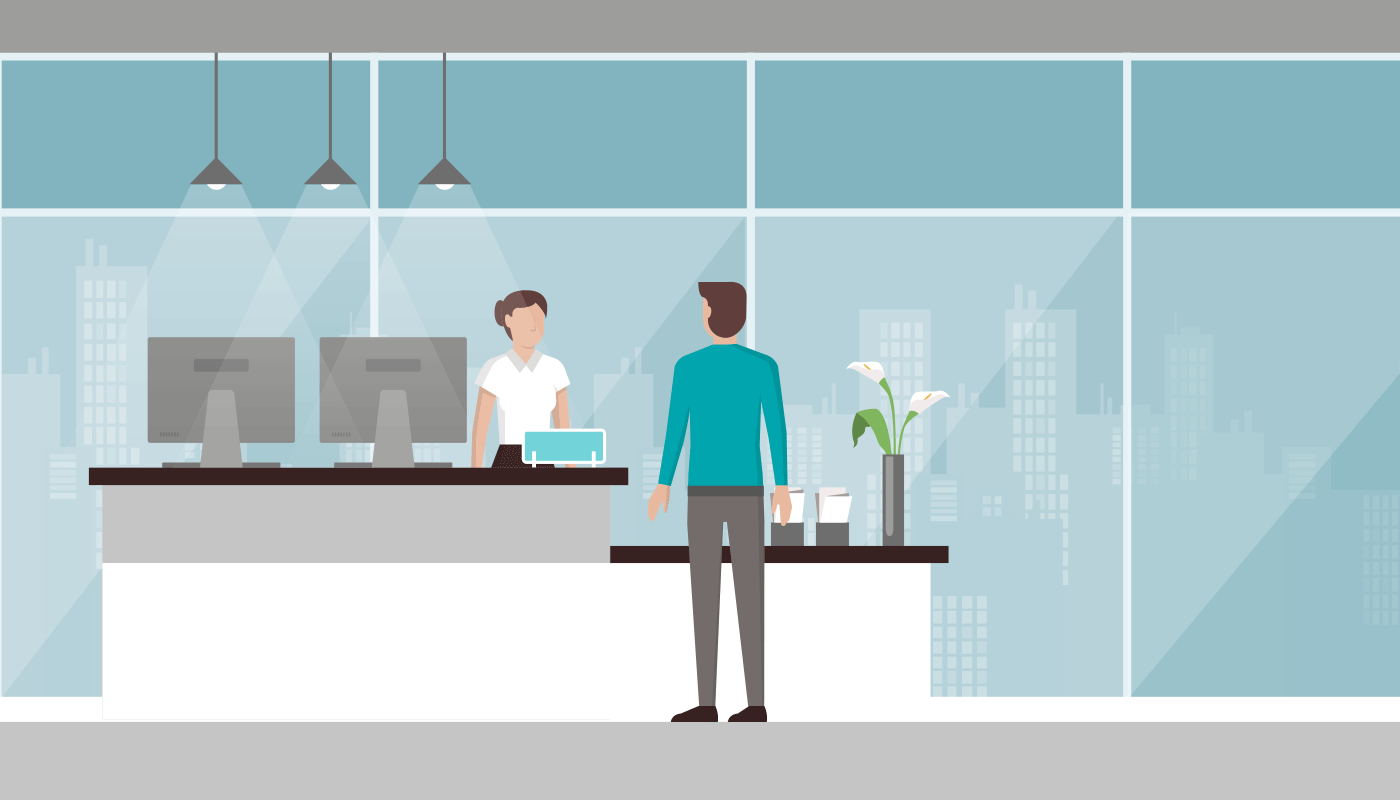 After reading through the most popular options, the shared features of these systems become more apparent. These POS platforms make this list because of the specific offerings from each one that caters to the hotel industry. Before starting your buyer's journey, consider some of these optimal features for hotel POS software:
Online Booking Engine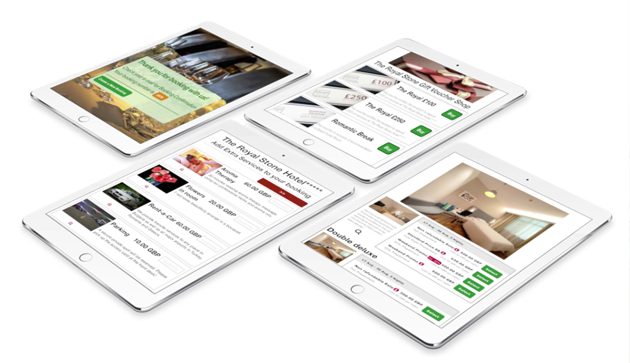 The modern customer is all about self-service and feeling empowered. Let's face it. No one is calling hotels to book a room. Everyone is using online services. In fact, many people use third-party platforms that will ask for commission. To truly compete in this arena, you need to give people a place to book rooms online.
The best hotel POS systems will enable a business to run an online website with a reservation tool that directly integrates with the point of sale technology. Both systems should communicate with all data collected online will be fed into a customer database for future use.
Guest Loyalty Program
Every hotel POS system must have a way to honor guests, make them feel special, and keep them coming back for more. It should have a robust guest loyalty program with a points system that keeps track of things like the number of visits, preferences, and activities during their stay.
Different tiers can be defined by guest loyalty types and high-spending patrons can be rewarded accordingly. Guest data that is collected can be used to craft targeted promotions and marketing campaigns to bolster retention numbers.
Front Desk Management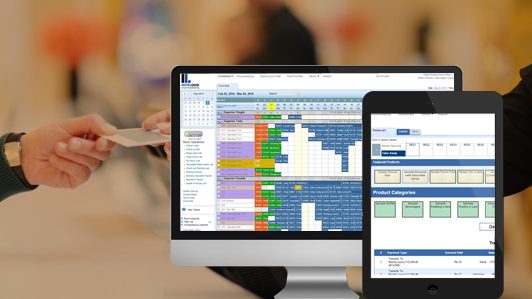 Any hotel point of sale system should always have a program that helps to manage the front desk and integrates with the guest data. The best platforms will provide a reservation chart with real-time status that can easily be updated with new inventory.
The system should facilitate regular back-office activities like check-ins/outs, email confirmations, and follow-up messaging. These types of tools save a hotel time and enable staff to manage multiple bookings with less human error.
Integrated Housekeeping and Maintenance
The more system you have connected to the hotel POS, the better. Look for a program that enables the front desk to better manage housekeeping and maintenance teams. Not only do these features reduce paperwork, but it helps to improve service efficiency.
The system should display the most current room status and allow management to assign rooms based on floors or blocks. Manage a list of staff with no limits and easily add more people as you hire a team.
Group Bookings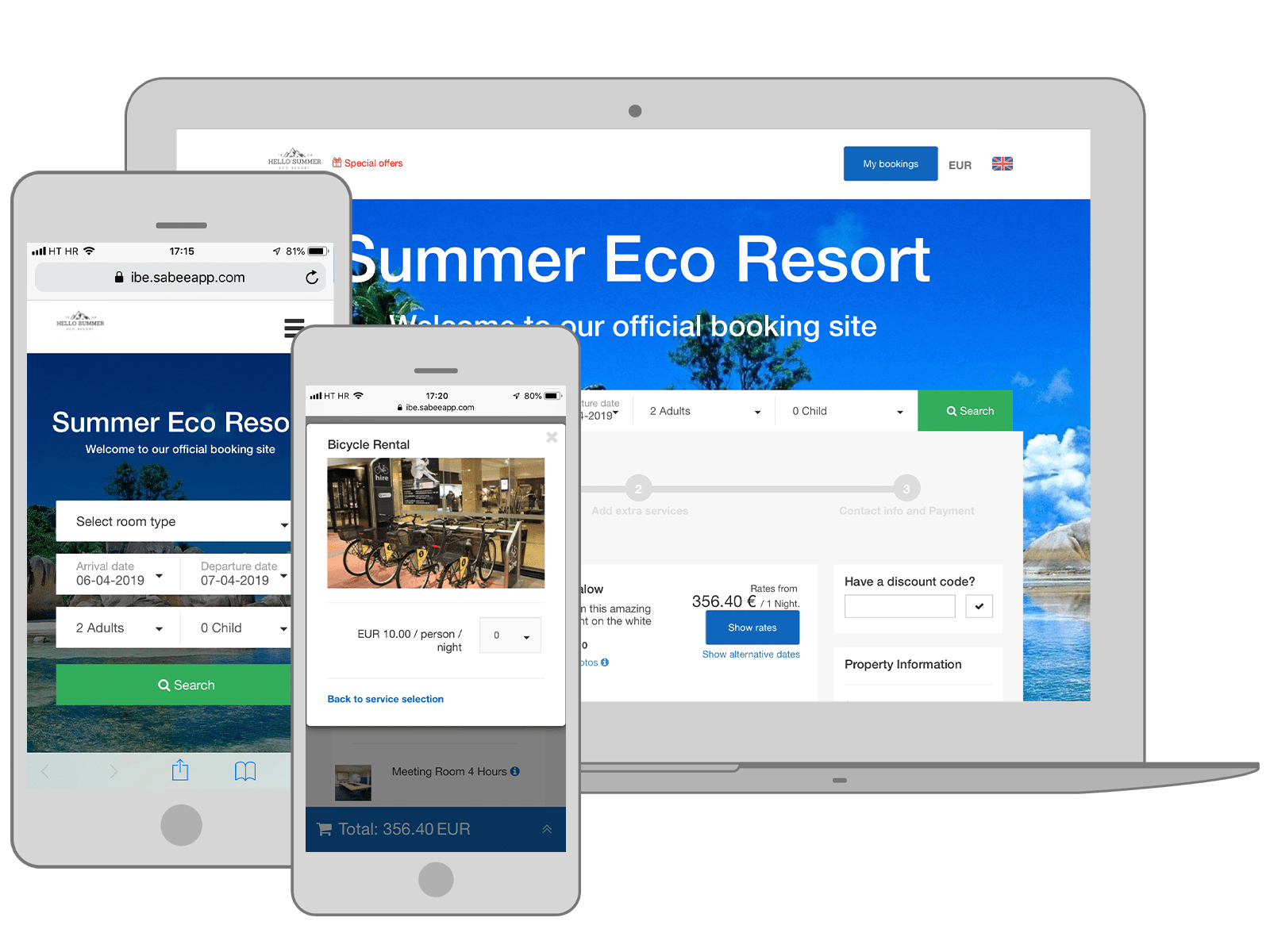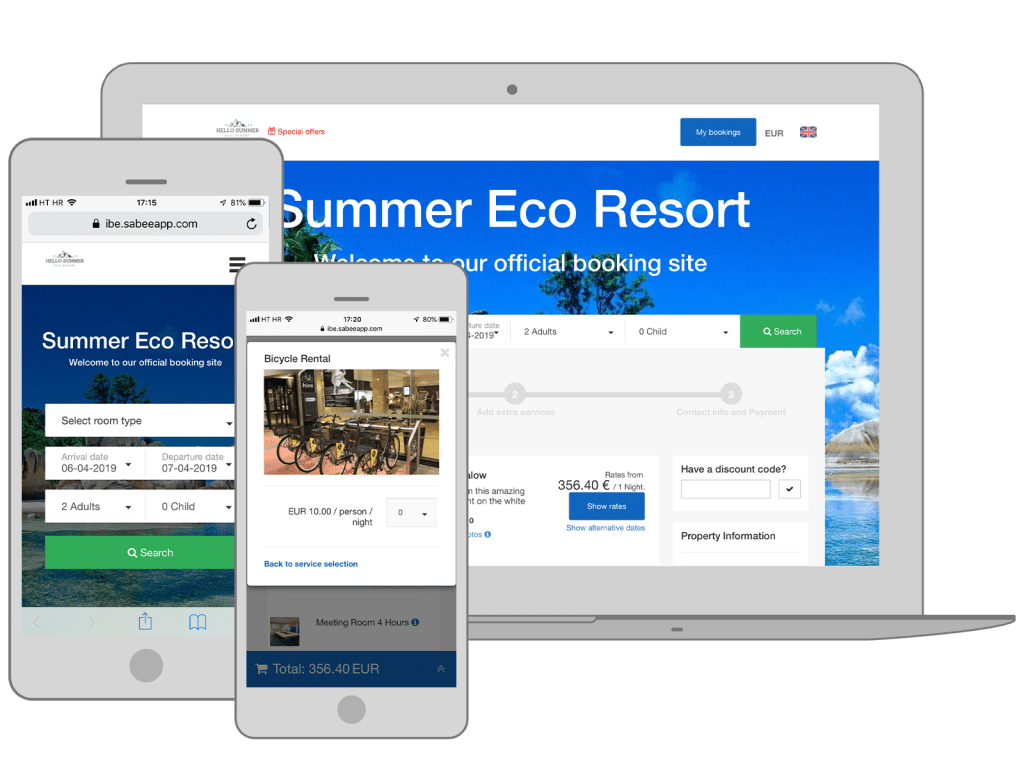 Corporate management is a large part of a hotel's revenue base. That means you must offer custom pricing and corporate packages to compete with the competition. The POS platform you choose should have features designed to bundle rooms and group bookings for cost savings.
Additional Features:
Real-time analytics and reporting for in-depth insight
Standardized policy management to reduce front desk decisions
One-on-one onboarding with expert advice and 24/7 support
Staff scheduling with payroll and performance data
Simple user layout with complex functionality
Activities scheduling for extras like sports and spa
Mobile app for digital check-in and on-the-go management
Making the Right Choice
As times change, running a hotel has become a tougher venture. You need to ensure the budget is going to tools that will serve the business well. A hotel has many moving parts and faces challenges unique to the industry, like integrating the front desk with retail and restaurant services.
Guest expectations are at an all-time high. You must have a POS system with strong customer engagement, loyalty, and self-service options. People want to help themselves and nobody likes to wait in line. The more your system empowers guests to do their own thing, the less you have to worry about dissatisfaction.
A mobile app and a means for people to check in or out, away from the front desk, is another highly anticipated feature these days. When someone is tired and has been traveling, the simple ability to skip the front desk can move mountains. It can also increase sales.
Before you rush to decide, sit down and make a list of your top 5 needs. Every business model is different so it may be staffing that is a concern or perhaps your reservation grid needs work. Once you have a few ideas milling around, this guide should help you narrow down the search.
If you still have some questions or concerns about buying a hotel POS system, check out these demos from some top providers.