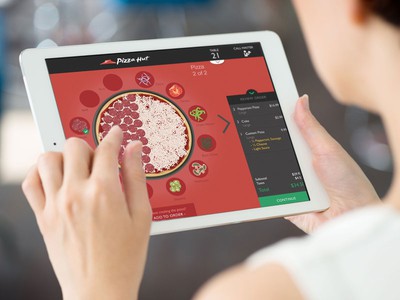 Pizza is the ultimate food that none can resist. However, the effect that fresh-out-of-the-oven pizzas have on your customers only carries the experience so far.
Whether you're running a small pizza parlor or large national chain, the right Point of sale system can make all the difference for your customers and your bottom line.  
When shopping for a POS for your pizza shop, you'll want to ensure it has the right features; direct online orders to your kitchen, fast order processing, and solid reporting. The right system will be able to tell you if you're running low on cheese or other ingredients, so you can place an order with your supplier.
In this guide, we list the best pizza POS systems that will help you mitigate expenses, automate inventory reordering, and utilize customer data to your advantage.

The Top 6 Pizza POS Systems
| | | | | | | |
| --- | --- | --- | --- | --- | --- | --- |
| Best Feature | Mobile Ordering | Detailed Reports | Simplified Inventory | Tableside Ordering | Back office Functions | Custom Menu Building |
| Hardware Cost | Upon Request | Included | Included | Starts at $105/mo | $49/register | Included |
| Subscription Fees | Upon Request | Starts at $69/mo | $100/month | start at $69/mo | Start at $119/mo, | $119/month |

1.Thrive – Best Pizza POS System from Dough to Doorstep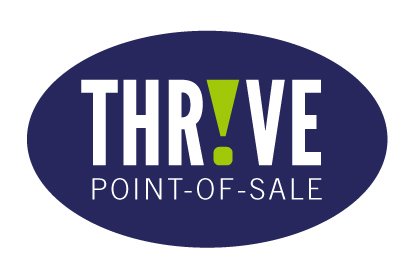 Thrive was created in 1997 by a combination of restaurant staff and techies to bring a POS solution to pizza restaurants.
It offers three different versions of its POS software: Independent pizzerias with one or two locations, regional chains with 3-19 locations, and national-scale chains with 20+ locations.
Thrive POS can be deployed on iPads, traditional POS workstations, or a combination of both. 
Thrive's Top Features
Easy Ordering 
Thrive POS brings a sleek, modern feel to a pizzeria while making ordering easy. It combines the power of web-based solutions with a local cloud for the in-store POS.
This ensures the pizza pos software continues to function for serving customers even if when internet service is unavailable. Its Conversational Ordering capability means employees can ring up orders the way customers say them, including complex pizza fractions.
Online + Mobile Ordering
Thrive POS offers pizzerias the option of adding simple, powerful, profitable online ordering through a website as well as mobile ordering. 
Delivery Management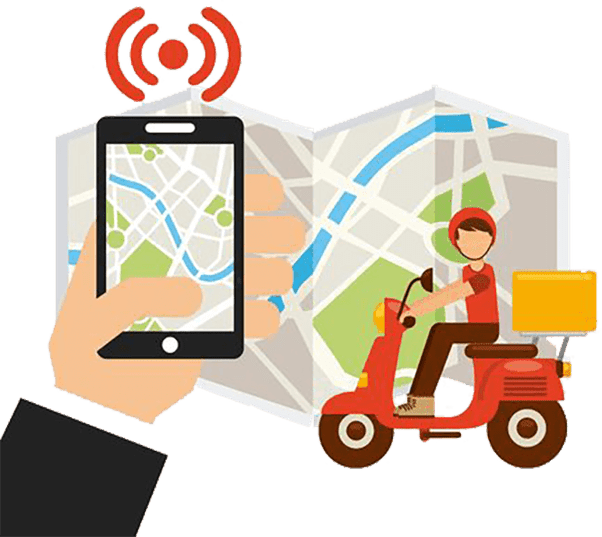 Thrive POS is designed to make driver checkout easy. Accountability is the goal, along with multiple ways to pay drivers, such as Google-calculated mileage reimbursement and automatic tip credit wage while on the road.
The Thrive POS solution offers high security and control around drops, runs, and who gets to take what delivery when.
Track expected coupons and compare performance through driver reports. Thrive's driver mobile app, Drive, helps keep drivers informed, tracks their location, and reveals exactly when each delivery is made.
Payment Processing
Secure credit card processing is offered through Granbury Payments.
Remote Access
Thrive POS can be securely accessed from a home office or anywhere else. Users can check stats, run payroll, change prices or even ring up an order without alerting staff or using a restaurant workstation.
Pricing
Thrive POS does not make any pricing information available on its website. It does mention that people can buy just the software or also get all the hardware they need. Pizzerias interested in pursuing the Thrive POS solution should contact the company directly for pricing.
Customer Service
When you click on "support" at the top of the Thrive POS website, you go to a page on the website of Thrive's parent company, Granbury Solutions where you can click on a support portal that requires logging in. For implementation, the company does off on-site support. It does not mention whether or not this comes at an additional cost. 
Downsides to the Thrive Pizza POS
Looking at user reviews online, the people who are generally satisfied with Thrive give it high marks while those who are not satisfied give it very low marks – there doesn't seem to be a middle-ground with Thrive POS.
One common thread in many of the reviews are problems with numerical inaccuracies in reporting, timesheets, payroll, and taxes.
2. Lavu POS – Pioneering Pizza Mobile POS System: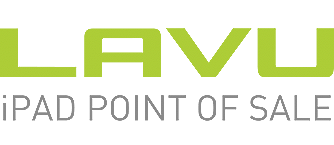 Lavu POS was the first mobile POS solution to be offered in the Apple App store.
This iPad POS system is used in thousands of restaurants in 93 different countries.
The goal is to help restaurants say goodbye to slow service, misplaced orders, unclear sales data, and other operational headaches.
The Lavu POS was designed to streamline the management of eight different kinds of restaurants, one of which is pizzerias.
Best Features
Accurate Orders
Users routinely praise the Lavu pizza POS for how easy it is to use, which means fewer order errors. The pizza creator lets users build virtual pizzas on the POS device for faster, more accurate service. Add individual toppings to portions of a pizza that are immediately factored into the bill.
Comprehensive Reporting
The comprehensive reporting available through the Lavu pizza POS is a competitive advantage in and of itself. A sampling of available reports includes best sellers, register sales, sales by server, sales by category, order list, kitchen change log, transactions, voided payments, discounts, time cards, paid in/paid out, payment types, and many more.
Delivery and Online Ordering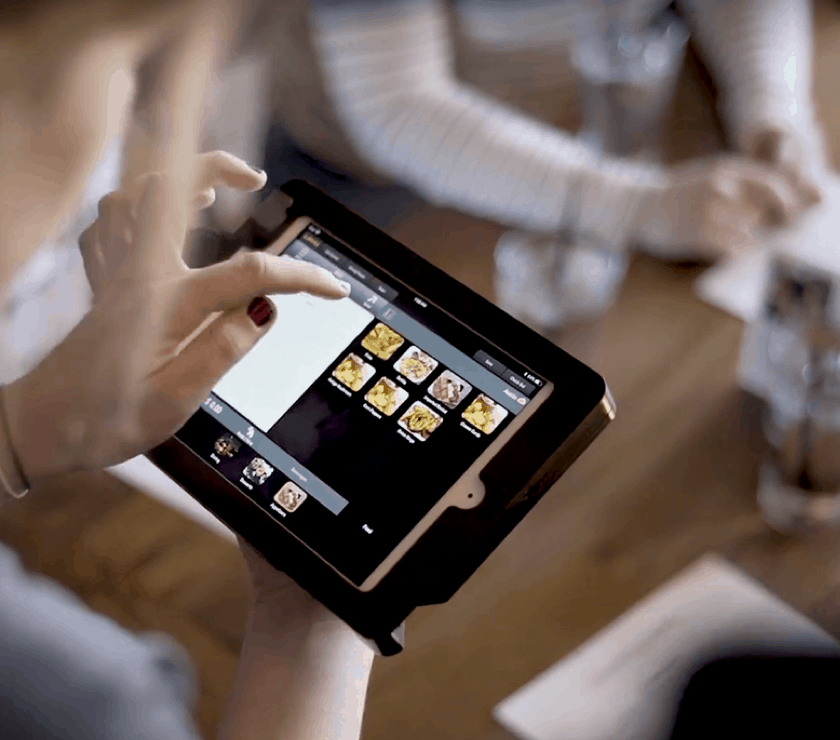 Customers can order from the comfort of their own homes with the Lavu POS delivery and online ordering features.
Online ordering is integrated into your website for delivery or take-out orders.
Customer Database
The Lavu pizza POS includes a customer database to keep track of customer names, email addresses, and phone numbers.
Gift and Loyalty
The gift and loyalty programs available through the Lavu POS help attract customers and encourage repeat business.
Simple Check-Out
Splitting a check is easy with Lavu pizza POS, no matter how complicated. Customers can opt for electronic or print signatures, as well as printed or emailed receipts. Lavu POS works with all payment types from cash to chip card to contactless payments such as Apple Pay. 
Customer-Facing Display
The Lavu POS customer-facing display lets customers take control of placing orders on the iPad, seeing order details in real-time as they are placed, along with digital signatures and tips.
Pricing
Base pricing for the Lavu Pizza POS for a single terminal is $69/month billed annually. From there a tiered pricing is available if a restaurant needs multiple terminals, and enterprise pricing can also be quoted for multi-location chains. 
Customer Service
The Lavu POS US-based Customer Care team is available 24/7 via chat, email, or phone. There is also an online Knowledge Base. Lavu Client Services provide escalated support and paid onboarding services.
Downsides to the Lavu Pizza POS
The primary complaints seen in online user reviews tend to revolve around two main themes: Poor customer service (bugs and glitches are not addressed in a timely fashion) and inaccurate billing for the software and services.
3.Toast POS –  Multiple Features Pizza POS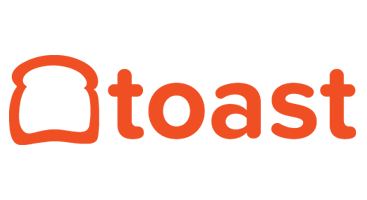 Whether you run a small pizza kitchen or a chain of pizza parlors, Toast can handle the workload.
Because this POS system runs on proprietary Android-powered terminals, tablets, and kitchen displays, its hardware is more affordable than competitors. (Toast offers 0% financing for hardware and does support certain third-party accessories, like scales and EMV card readers.)
Multiple Features 
Direct Online orders to your kitchen
By making a custom online ordering page for your pizzeria your customers can easily place their orders of takeout and delivery. You can also keep tabs on every delivery you send to see how efficient the driver routes are and to benefit from smart time estimates.
Simplified inventory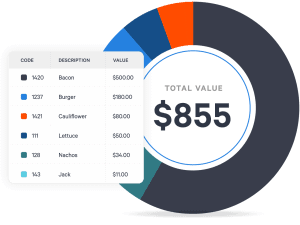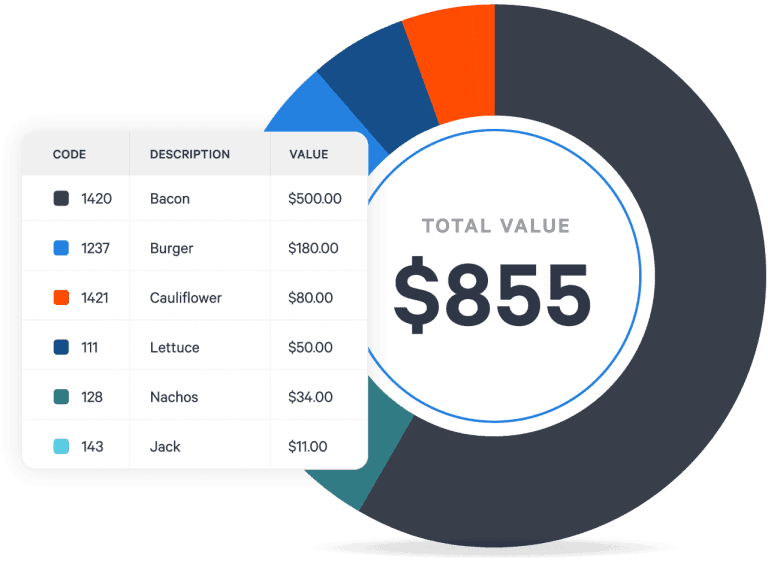 Based on cost, variance, and smart menu engineering reports by our inventory feature you can make valuable decisions. These decisions will be about the ingredients that you order.
You can also perform a diagnose of the variances that occur and see what part of it has gone to waste, over-proportioning, or theft and make improvements to your workflow.
Create your Hub
Toast will help you know everything about your consumers through every single order they place in the pizza POS System–even the orders placed in person will be tracked. This will help you know about your frequent customers, how much they spend, what their pizza preference is, their location and the time intervals during which they visit.
To improve operations further, some of the features can be used to offer your customers discounts or sale based on previous purchases.
Faster order taking
Cut your payment process by customizing your POS buttons. This way you can easily switch the tablet to face customers, and while they decide their order, you can take more orders on your mobile/tablet from the online customers.
System Menu updates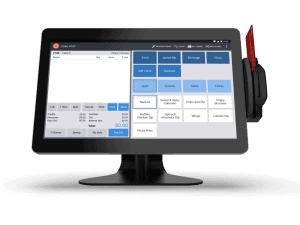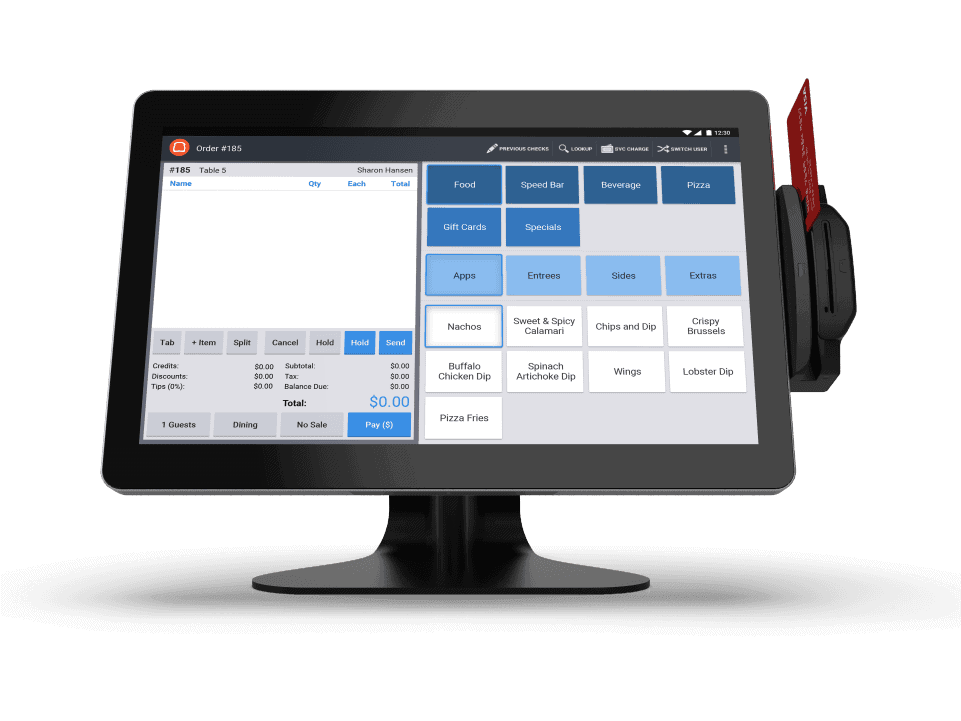 In Toast's menu software, you can easily monitor or make changes to your online menu.
Customize the menu items that are available for online orders and sync your changes automatically.
Be creative
You can let your customers bake their own custom pizza with a few easy taps on a table kiosk.
Personalize telephone orders
Toast gives you the ability to differentiate call-ins from regular customers or new guests. The name, number, and past order history of customers who've ordered before are automatically displayed so you can improve their experience.
Pricing
Toast prices start at $100/month and go up to $50/month with every additional topping. Some other cool features that you might want to integrate into the system are the online order and delivery feature that costs $50/month. Or the mobile loyalty reward program that costs $25/month.
Customer Service
When you initially begin using Toast, Toast provides you with a customer representative to walk you through two parts of your setup. First, Toast helps you manage the entire setup of Toast for your pizza place. Second, Toast gives you an individual customer representative to help you train all of your employees on using Toast.
Additionally, Toast offers 24/7 customer service. This means anytime, anywhere you can talk to a customer service agent to help you fix any and all problems.
Downside to Toast
Certain features, like its loyalty program, require an extra monthly fee. On top of that, Toast's proprietary payments processor is the only hardware that can be used to process payments.
4.TouchBistro POS – Best iPad Pizza POS System 

TouchBistro POS is an award-winning iPad POS designed for restaurants (full-service, quick-service, bars/clubs, food trucks, and breweries).
It does not have a version of its POS specifically designed for pizzerias, and there is no mention of any features related to home delivery like most pizza POS solutions.
Table Based Features
Tableside Ordering
Tableside ordering on an iPad using the TouchBistro POS brings a whole new level of speed and accuracy to any restaurant and facilitates upselling of higher-margin items with suggestions and pop-up modifications.
Table Management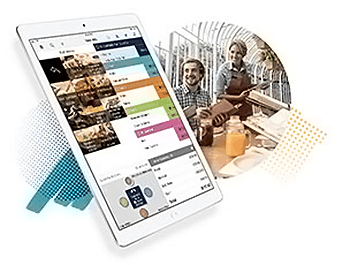 Design the floor plan to exactly match your restaurant's different dining areas. Quickly change locations of tables as needed on the floor plan, and move parties around as well. 
Payment Processing
Users can work with their preferred payment processor or work with TouchBistro to get an integrated solution from one of their partners with pay-at-tale options and the ability to accept all types of cards.
Menu Management
Include high-quality photos of menu items in the TouchBistro POS so staff can show off suggested dishes to customers. Manage menu items remotely from any iPad to rapidly deal with low inventory alerts, 86s, and emergencies. Orders can be routed to kitchen printers and kitchen displays by menu category or item. 
Staffing and Scheduling
Staff can clock-in/clock-out via the punchclock feature of TouchBistro POS, which managers can also use to view and monitor staff activities. The punchclock data automatically feeds into payroll by customizable staff types.
In-app communications are included to keep front-of-house and back-of-house personnel on the same page (or screen). Scheduling can be handled through TouchBistro's partner, 7shifts.
Customer Relationship Management
Keep notes about customer preferences to treat them like regulars. The TouchBistro Loyalty program lets customers accumulate and redeem points. You can also communicate with loyalty customers through targeted marketing via SMS, push notifications or email. 
Inventory Management
Track recipes against menu items to see ingredient-level food costs. Calculates menu item profit margins to decide what items stay and which ones go. In-service alerts keep staff aware of inventory levels.
Reporting and Analytics
The TouchBistro POS does all the number-crunching most restaurants will ever need. No matter where you are, you can access reports with critical insights that lead to better business decision-making.
Pricing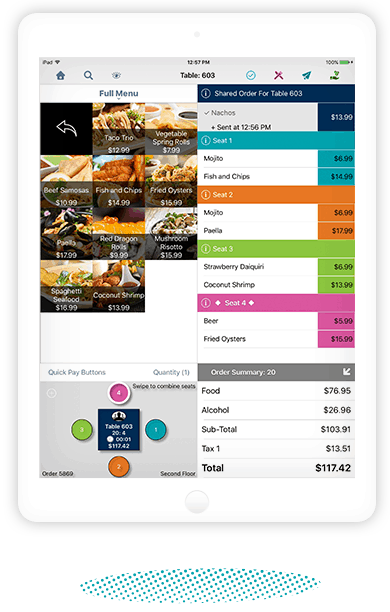 When billed annually, The Solo plan (1 license) for just the software is $69/month and a hardware/software bundle is $105/month.
The Dual plan (2 licenses) is $129/month for software only or $209/month for a software/hardware bundle.
The Team plan (up to 5 licenses) is $249/month for software only or $359/month for a software/hardware bundle. The Unlimited plan for 6+ licenses runs $399/month for software only or $539/month for a software/hardware bundle.
Customer Service
Customer support and service for the TouchBistro POS is provided by its Restaurant Support Squad and is available 24/7/365. 
Downsides to TouchBistro POS
The biggest complaint users have about TouchBistro is a two-fold problem: It tends to have problems when a restaurant is very busy during peak times, and customer support is routinely criticized for being poor and not available in a timely fashion. 
5.ShopKeep POS – Solid POS System for Pizza Restaurant

ShopKeep was established in 2010, and it's an all-around solution for retail and pizza shops.
This POS System is built from the ground up for Apple's mobile devices, so its iPad-friendly interface is dependable and easy to use.
ShopKeep is EMV-compliant and is best for small- to medium-sized pizza businesses. Plus, it's a pay-as-you-go solution with no termination fee.
Feature Rich System 
Modern Register
ShopKeep's register has a variety of capabilities, from ringing up items to adding modifiers, taking payments, quick discounting, easy return/refund and much more. No extra training or expertise is required to use it. The iPad button layout can be set easily and managed by the back office.
Back office Functionality 
What's impressive about the back office is that it includes a wealth of features. Small-scale Pizza parlors will be paying just $69/month for advanced tools that include inventory, customers data, employee data, and a variety of reports for analysis. Plus, it provides 24/7 technical support.
Inventory Management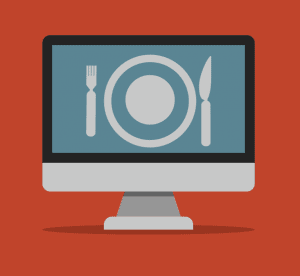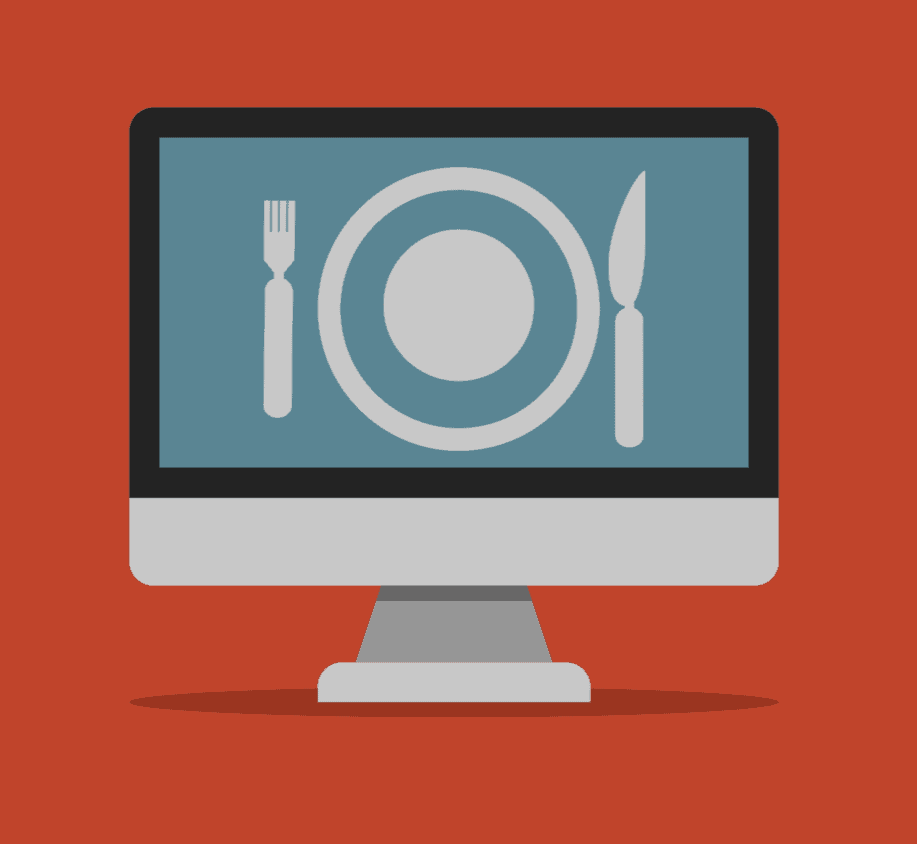 The inventory management function is worth highlighting because it goes well beyond what you'd expect from a POS System. (Remember: This POS system is mainly aimed at small and medium-sized businesses.)
You can also set reorder points and utilize a detailing capacity function to assign what, how much, and from which seller to arrange low-cost items.
One of ShopKeep's current updates included a network stock component, which is a major ordeal for retailers. Clients would now be able to make a parent item and afterward include every one of the varieties and view it on one page.
Reporting
An extensive reporting suite is offered with the POS system and with the average cost reporting, sales reporting and sales by discount reporting. This means that by running reports you can determine how much you are spending. You can also determine what sales you should be offering in order to turn a profit.
Multi-Store
The multi-location feature enables you to view all your stores on one parent website by clicking a drop down box you can view each store reports. A comprehensive view of each location is also available along with a dashboard review.
Pocket-App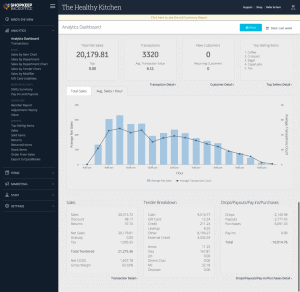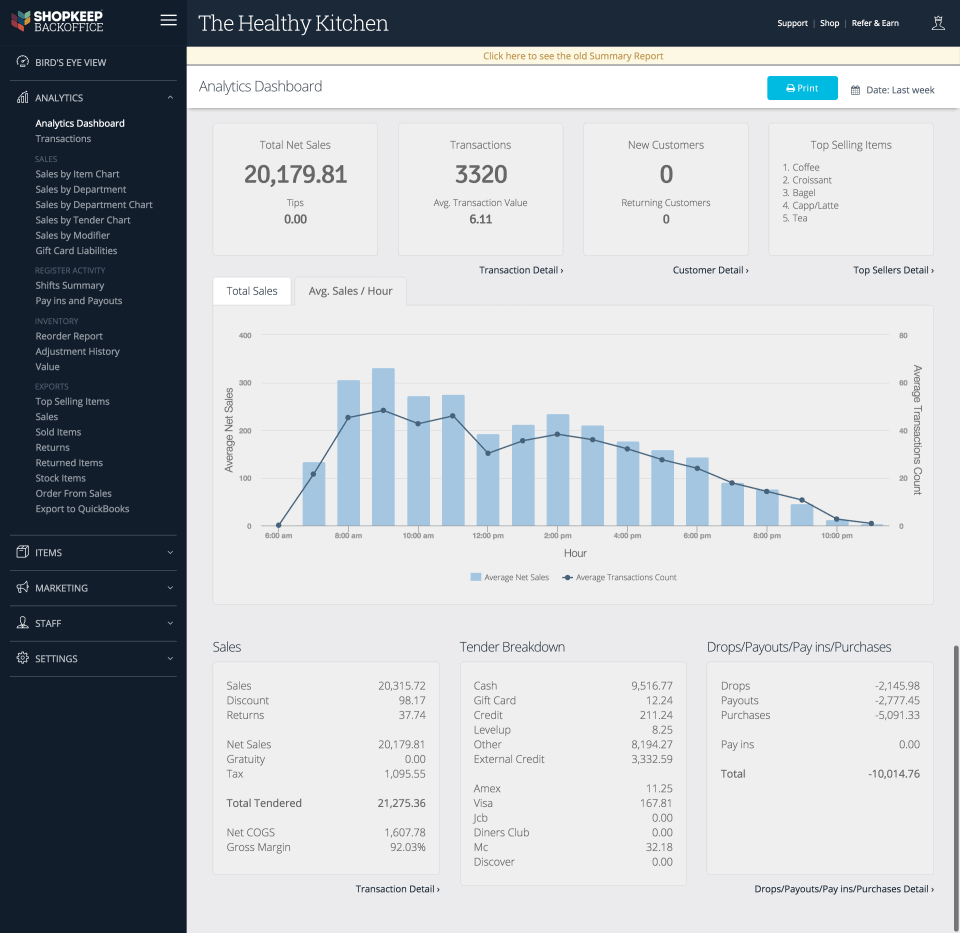 Shopkeep's pocket app lets you see all of your data for any of your locations from any mobile device– a huge advantage if you are a traveling owner.
Pricing
ShopKeep costs $69/month per register, and it is a pay-as-you-go POS System that has no termination fee. If you need more than one register than for each additional register, you have to run you $69, but after three registers it drops down to $29/register per month.
You will not have to pay a service or maintenance fee is required. Additionally, when you pay monthly charges, the tech fee is incorporated. Shopkeep offers nifty extras that can be added to the system include open check functionality, employee management, tip later feature, tableside ordering and more.
Customer Service
Additionally, ShopKeep offers amazing customer service. Their service is available to you 24/7, 365 days a year. This means that even when you are at your busiest, ShopKeep has your back. You can also feel confident that the customer service agent helping you has experience in multiple retail backgrounds.
Downside to ShopKeep
ShopKeep does not offer table mapping or the option to add modifiers when it comes to customizing pizzas, but they are currently working on it.
---
6.Revel Systems – Best POS System for Pizza Delivery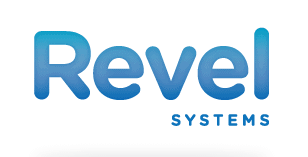 The Revel POS system is an entirely cloud-based system with an exhaustive set of features.
Revel Systems integrate all operations and channels into a single dashboard or real-time reports.
Unlike Toast, it's a completely iOS-based POS system that works well for small pizza joints and national chains alike.
Integrated Features
Ingredient Inventory
Keep and maintain a view of your inventory, what ingredients level you have all in real-time in Revel's robust reports. You can set up alerts that indicate if the stock is running low. Also, you can use automatic purchase orders to avoid any shortages.
When you use Inventory features you will have confidence that your kitchen will always be stocked with the necessary items. You will reduce your restaurant's food waste with this feature.
This is because you can easily identify which items go to waste through the inventory waste report. Your purchase order accuracy is improved to reflect actual usage.
You can also keep detailed records of the ingredients that can help in managing recipes and making new in-house recipes.
Delivery Management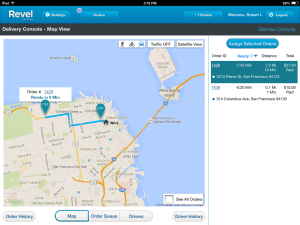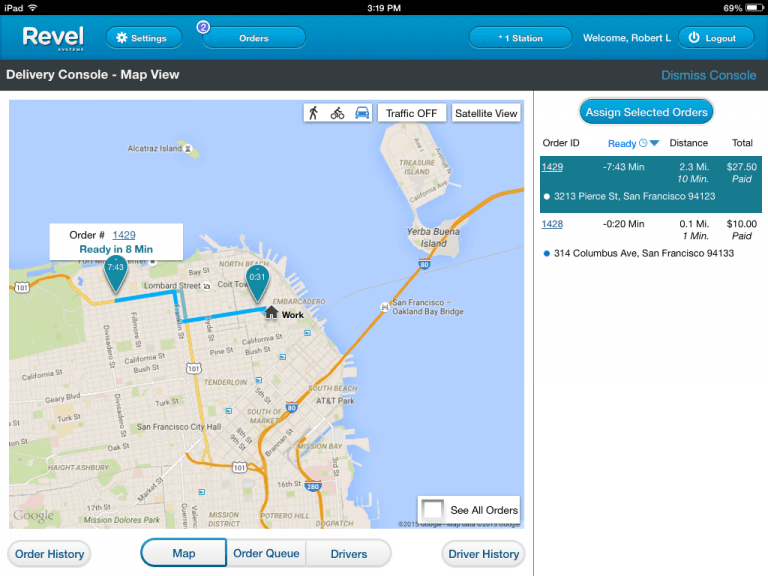 This feature lets you accept, manage and track your delivery orders from your POS system.
Additionally, with Delivery Management fully integrated into your Revel POS, you can track and manage your everyday orders in real-time and wow your customers with a seamless delivery experience.
You can also easily recognize return customers and their orders. On top of this, you can create delivery regions and optimize delivery routes to provide efficient delivery services.
Customer Display System
You can engage your customers and streamline checkouts with this feature. Give paperless receipts to consumers; give them the power to sign and tip on the CDS. Show your customers their order before finalizing it to improve accuracy. Customers can also engage in your loyalty program.
You can customize all display and imagery based on your store's branding. By letting customers use the CSD, you can increase their satisfaction by empowering them. Increased transparency and order accuracy will create value.
Custom Menu building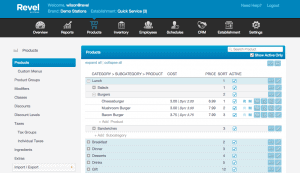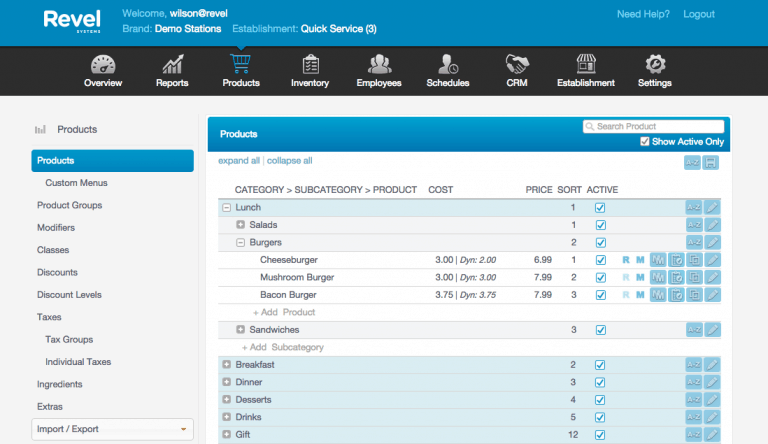 Create your custom menu with your design and display. Revel allows you to do this from it's system. You can design and personalize your store easily.
Pricing
Revel POS System price starts at $119/month (for one register). $70/ month for the second register and $40/month for every register after that. Each subscription also includes the live support 24/7 customer service, unlimited data storage, and unlimited software updates.
Some extra toppings on this one include the delivery management feature, online and mobile ordering, digital menu board, kitchen display system and much more.
Customer Service
The customer service for all three of our top picks is 24/7, but Revel's systems offers a feature that puts it above Toast and ShopKeep. Revel has representatives stationed throughout the country. This means you can have an actual representative come into your store and help you with any major errors.
Downside to Revel
The drawback to Revel is that the initial setup takes too long. As you set up the POS, you must add a huge list of menus, products, and inventory.
This list can be long and tedious, especially in the case of businesses that use unique products. Another drawback is glitches in its software updates as Revel pushes out updated before they are officially launched.
Buyers Guide: Read This Before Getting 
Most restaurant-focused POS systems have all the basics you need to get by, but here are five features to look for that will help you maximize your pizza kitchen's potential.
A custom Pizza Function
Pizza eaters like to customize–it's the nature of the beast. As opposed to jerry-rigging something, built-in functionality for custom pizzas makes it far easier for customers to order, improving the experience, and easier for you to charge them accordingly. All of our top pizza POS hit this mark pretty well.
Remote management
Pretty much all retail and restaurant POS systems allow owners to get reports remotely, but not all of them allow you to actually run the business remotely.
Check to see whether the POS you're shopping can monitor sales and employee activity from a web browser. If someone else actively manages your pizzeria, this is probably a must-have feature.
Support For Tablets 
In order for your pizzeria to be EMV Level 3 Certified, you need to be able to process payments at tableside. The best way to do that is through tablets. Some POS systems allow the use of iPads and other consumer-grade tablets.

There are all sorts of cases and protectors for consumer grade tablets that will help prevent damage from spills, grease, and drops. But if your POS system requires the use of proprietary tablets, make sure they are built for the rugged environment of a pizza kitchen.
Labor Optimization
Your POS system should be able to track sales and build reports around customer traffic and employee activity.
This will help you figure out which days are busiest and when you should proactively bake certain orders. It also allows you to schedule your employees in a way that prevents understaffing (or overstaffing) and save money.
Inventory Management
Poor inventory management is one of the biggest business expenses in the restaurant world. The right POS helps you automate the process by setting reorder benchmarks for each item based on purchase trends. It's also the most effective way to mitigate expenses and decrease overhead inventory costs.

When inventory management is used effectively, you'll never have to disappoint a customer again by explaining you're out of a particular menu item.
Ready to Implement Pizza POS in Your Business?
Toast, ShopKeep, and Revel Systems are all excellent EMV POS Systems that work well for small, medium or large pizza parlors.
However, it can be pretty overwhelming to select the right POS system for your business. Here is a recap to help you hone in on which of these three POS systems is right for your particular business.
Toast

An Android-based POS system with a proprietary in-house payment process. It's affordable, flexible, and the easiest to get up and running.
ShopKeep

An affordable pizza POS system that's pay as you go and doesn't have a termination fee. It's designed for Apple hardware and lets you choose your own choice of payment processor.
Revel System

The only one of our top picks with a completely iOS-based system (iPad friendly) and representatives stationed across the country for expert help when you need it.