(Last Updated On: October 19, 2021)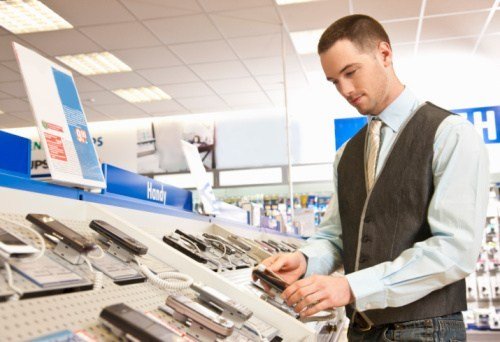 The average cell phone store owner would net $150 or so on each activation, and half as much on upgrades. With such a low margin, you cannot afford to waste any time, and you need to generate as many sales as possible. Cell phone stores are unique businesses. They are a combination of any of the following four business types: retail stores, repair shops, customer service, and support centers, and billing management offices.
These four things are all rolled up into one business. With so much going on at once, a cell phone point of sale (POS) system does wonders for business growth and revenue generation. Cell phone store POS systems should include two crucially important features: point of sale payment processing and customer relationship management (CRM).
On the CRM size, contract management and background checks are a must on every POS system that is tailored to cell phone Shops.  If your store does repairs, appointment management features are important as well.
Based on our research, and after going on few demos, we believe the best cell phone store POS  system is Cellsmart POS. This system was designed by wireless dealers. Other than the standard functionality, such as inventory management, it had cell store-specific features such as employee sales targets and employee motivation. 
If you still like to check other options, read on.

Comparing the Best Cell Phone Store POS Systems
POS System

Software Pricing

Free Trial

Customer Support

Lightspeed Cellphone POS

Its five software
packages range from
$69/month to $229/month

YES
The company website
does not specify
how long their free trial lasts

Native iOS App
Mac Installed
Cloud-Based via a web browser

CellSmart POS

No software pricing is listed
on the company website.
However, other sources list
the software's price
at $80/month

YES
The company website
does not specify
how long their free trial lasts

Windows installed

CellStore Software

Software packages
start at $30/month
NOTE: They also offer
a free version

YES
14-day free trial without
requesting your credit card information

Cloud-based;
accessible via any web browser
The Top 3 Cell Phone Store POS Systems
Now you've received a thorough overview of why cell phone stores need POS systems and what to look for in one. It's time to review our top three picks.

There are multiple Lightspeed POS systems available, including a system developed specifically for cell phone stores.
Lightspeed Cellphone POS offers a super robust feature set, including many advanced features you wouldn't find in other POS systems.
The system is cloud-based, can manage operations at multiple store locations, and can be used with an iPad or any popular web browser.
Advantages of Lightspeed Cellphone POS
Surprisingly, Lightspeed has developed its own customer satisfaction algorithm. It considers numerous factors to measure how happy its customer base is at any given moment.
And according to the Lightspeed website, the company boasts a 98% customer satisfaction rate, which is the primary reason we ranked it first on our list. Here are some of the reasons why customer satisfaction is so high:
14-day free trial available for prospects to test the system before they purchase it
eCommerce store building with built-in SEO optimization features
Supports all popular web browsers
Automatic software updates
Outstanding customer service
Over 250 integration partners
Disadvantages of Lightspeed Cellphone POS
Despite the fact that 98% of Lightspeed customers are satisfied with the system and what they get out of it, no software is perfect. Even satisfied users can, at times, have complaints. Here are some of the disadvantages associated with Lightspeed Cellphone POS, reported by actual system users:
Users report a significant number of bugs
The user interface is busy and unintuitive
Customers must commit to an annual contract
When you factor in the cost of feature add-ons, it is slightly more expensive than other systems

This system is loved for its ability to effectively manage the daily workings of cellular retail stores, its inventory tracking features, and the ability to create repair and layaway tickets.
Overall, it is very easy to use and new users can quickly learn how to use the system with minimal training. It delivers a robust feature set that includes almost everything a cell phone store POS system should. Users report the system to be very fast when performing tasks, running reports, processing payments, and more.
It also includes the ability to automatically send SMS text messages to customers when it's time to pay their bill. Plus, it boasts solid repair features, can be used to manage multiple store locations from a central system, and produces extensive, granular reports that improve insight into results and performance.
Plus, the system makes it easy to transfer stock to a different store and tracks the whole process automatically. These system characteristics combined with regular software updates, 24/7 customer support, and a modern, user-friendly interface led CellSmart POS to land the second spot on our list.

The CellStore Software POS system is an increasingly popular solution for cell phone store owners. Users particularly love its cell phone repair features, making it a great choice for stores that perform lots of repairs.
The system is intuitive and easy to use, even for new users. It also delivers great inventory management and payment processing features.
Its feature set, in general, is quite robust but also leaves room for customization, letting you configure the system to meet your distinct business needs and requirements.
Users report that the system is updated regularly with feature enhancements. On top of that, users claim the company provides stellar customer support and that they rarely have to deal with problems because they are quickly resolved by the support team.
CellStore Software rarely ever experiences system outages or downtime. Moreover, users love its built-in accounting features and inventory reporting. And as a bonus, they even offer a free version of their software. This all adds up to a powerful system that meets the needs of thousands of customers.
Get A Quote from CellStore Software
Key Features to Look for
As mentioned above, cell phone stores have different needs than other businesses because they provide so many services and products, all under one umbrella brick and mortar store. Certain features are crucially important—we'll dig into those now.
Customer Relationship Management (CRM)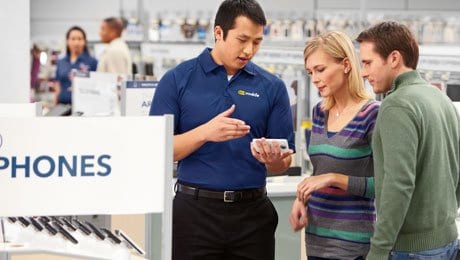 Keeping track of customers' purchase history is part of customer relationship management. CRM features empower businesses to form better, more personal relationships with their customers.
Robust customer relationship management features allow you to get to know your customers better. This, in turn, lets you inform customers when new models are released, which results in repeat business and customer loyalty.
Other CRM features to look for include individual customer profiles filled with their personal data, customer categories for easy targeted marketing, and their contract details. This lets you alert them when their contract is running out, reducing customer churn.
Phone Data Tracking
It's important to track certain data around each customer's phone model, serial number, and more. This helps with inventory tracking and allows you to maintain insight into what's selling and what's not. Plus, it's helpful if your phone is stolen—it can be identified by the data stored in your cell phone store POS system.
Contract Management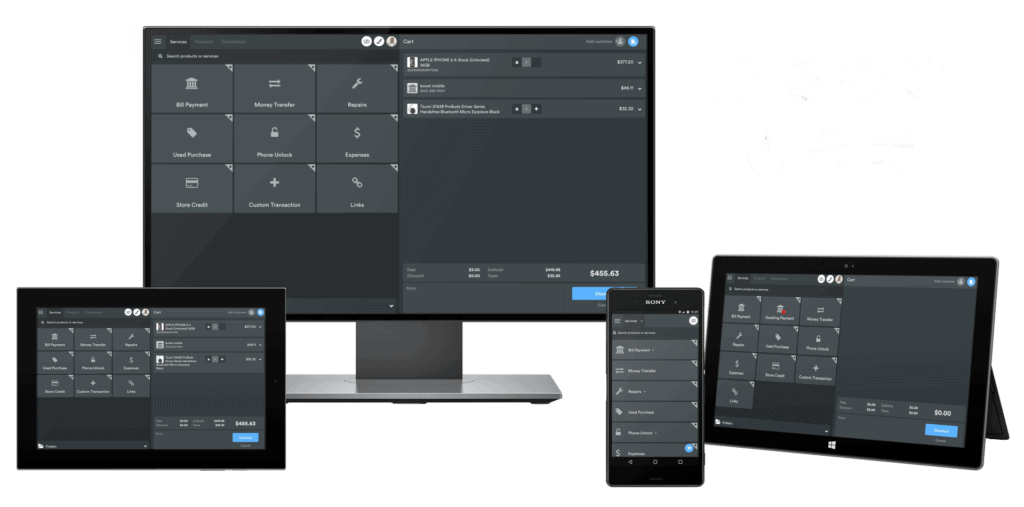 When a customer's contract is about to expire, your POS system should alert you so you can notify them. Or better yet, the system should be able to automatically notify customers when their expiration date is nearing. This ensures they don't experience service downtime, extra fees for late renewals, and can continue using their cell phone with uninterrupted service.
Inventory Management
Inventory management is a key feature for just about any type of business and cell phone stores are no exception. Cell phone stores keep various phone models and a multitude of accessories on-site. And they must keep track of their inventory to avoid discrepancies between numbers of items sold and items in the stock room.
Powerful inventory management features save time by automating inventory tracking, sending you low stock alerts, and running inventory reports so that you can always keep an accurate count of what's left and what needs to be restocked. Be sure to keep this in mind while shopping around.
Promotional Pricing and Discount Management

Discounts are a great way to bring more customers to your business. You can keep track of customers who frequently buy from you and incentivize them with discounts, promotional pricing, and limited-time offers. You can also win back lost customers by offering these special deals.
Discounts and special offers attract new customers to your store, which is why you should seek out a POS system with strong promotional pricing and discount management features.
Reporting and Analysis
POS systems capture and store loads of data. This includes sales and inventory data, as well as personal data from customers like past purchase behavior, demographics, and more.
The data it stores about each customer and their purchase history allows for powerful custom reporting around sales, revenue, inventory, employees, and more. This lets businesses make data-driven decisions about how to grow and maintain a competitive edge.
Benefits of Cell Phone Store POS Systems
By now you've probably gleaned some of the main benefits involved in using a cell phone store POS system. Below we expand on those benefits.
More Payment Options for Customers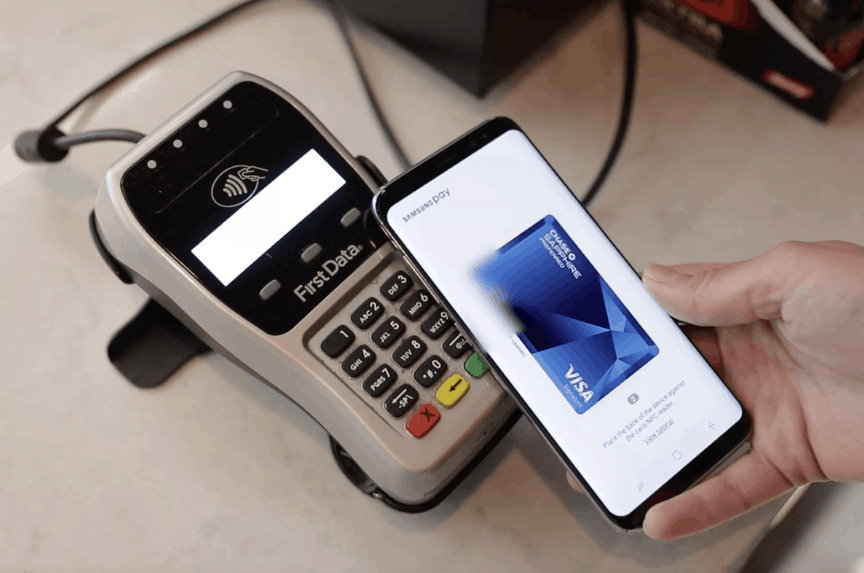 Payment terminals, automated check splitting, and card readers that can process all types of credit and debit cards give customers more payment options. Giving customers more options to pay reduces the hoops they must jump through to settle the bill and improves the customer experience.
Better Customer Experience and Higher Satisfaction Levels
Customer service, customer experience, and customer satisfaction are among today's most important metrics to track for every type of business. Now, in 2020, the customer experience has already overtaken price and product quality as the most important factor in consumers' purchase decisions.
POS systems improve the customer experience and overall customer satisfaction because they save valuable time that employees can spend tending to customers, not counting stock or completing other manuals, administrative tasks.
Data Storage and Accessibility
POS systems store tons of data that can be used to personalize the customer experience, run reports, and can be leveraged to make informed decisions. If you use a cloud-based system, you can access that data and those reports any time you want, allowing you to work with them from home or wherever you want.
Streamlined Employee Management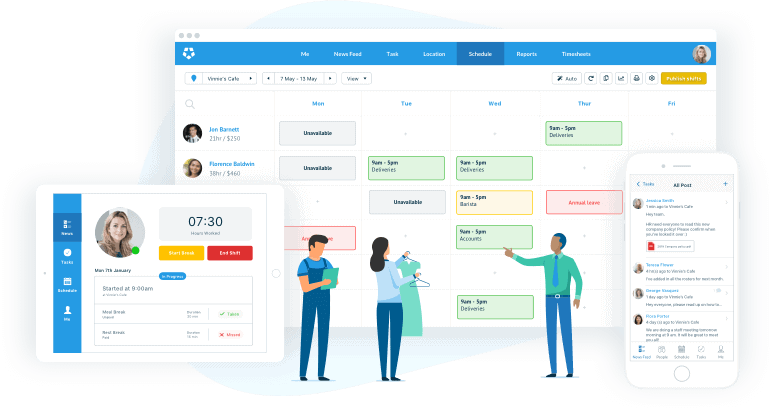 Each employee with access to the system has a unique login code. This lets you track who is working, when, what they are there to do, and who is scheduled to work a specified shift. Employees maintain a clear view of the hours they've worked, and managers reduce the time spent on employee management tasks.
Enhanced Accountability
Employees must log in to use a POS system. This provides transparency because every transaction and interaction each employee has with the system is tracked. Knowing that transactions are closely monitored could deter internal theft by a business's employees.
Payroll Management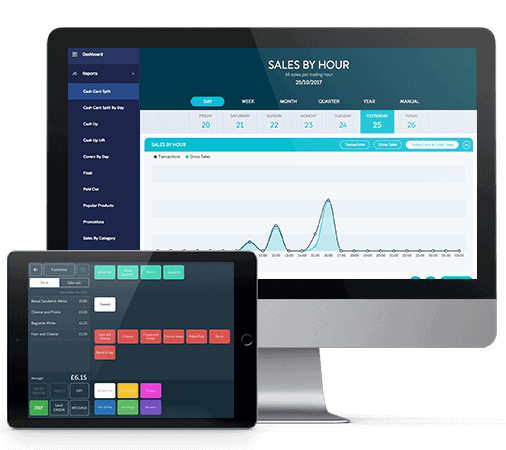 When various employees are working at the same time, each one having arrived at different times, manually calculating hours worked and overtime pay is time-consuming.
But when that data is collected and those calculations are completed automatically by your POS system, your time is freed up and you get more accurate payroll reporting.
Automated Accounting Capabilities
Automated accounting eliminates the need for cell phone stores to keep an accountant on the payroll.
Every transaction is automatically tracked, calculated, and used to produce accounting reports at any given time. Taxes due are also automatically calculated.
Greater Insight into Business Health
Cell phone store POS systems with powerful reporting normally include a dashboard full of metrics. This allows users to maintain constant insight into how things are progressing. Store owners and managers can, in turn, make scaling and growth decisions based on reliable sales, revenue, and other data, rather than on assumptions.
Ready to Use a POS System In Your Cell Phone Store?
You've already started your evaluation of cell phone store POS systems. Now you have a high-level understanding of these solutions, what cell phone store owners should look for in a POS system, and the benefits reaped from using one.
To continue your evaluation, read review articles like this and dig up user reviews to gain a comprehensive understanding of your options.
Start by making a list of your requirements, considering your budget, and trying to calculate the return on your investment that each POS system would provide. Then, use those criteria to find the best possible POS system for your cell phone store.