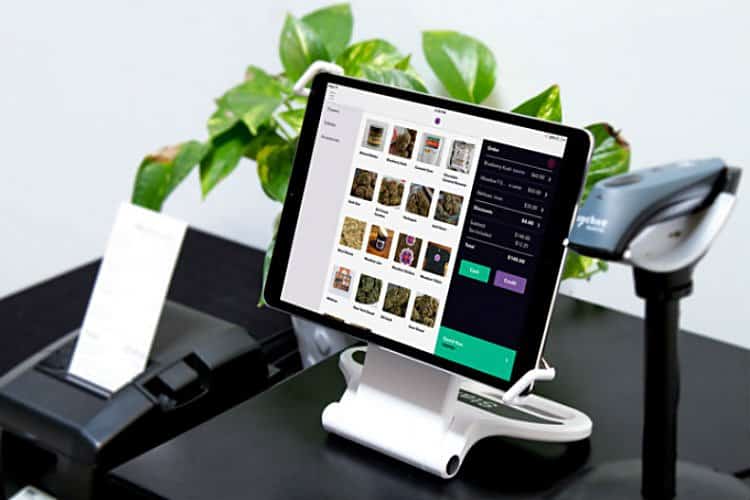 Almost every single modern restaurant offers some sort of take-out or delivery service. Up-and-coming venues, such as pizza parlors, tend to include delivery services from day one, while traditional businesses have adopted take-out as a way to stay in touch with modern clientele.
With the demands of customers, there has also been an evolution in the point-of-sale systems used in food service businesses around the world. In the past, delivery orders were simply classified as regular orders and it was more complicated to add them to a special list.
With improvements in the point of sale space in recent years, most restaurant POS systems come with an integrated delivery feature. In this review, we'll examine the top rated delivery POS systems out there.
Best Delivery POS 2019 – Top 3 Systems Reviewed
| | | | |
| --- | --- | --- | --- |
| Overall | 4.8/5 | 4.7/5 | 4.5/5 |
| Ease of Use | 5/5 | 4.3/5 | 4.4/5 |
| Customer Service | 4.9/5 | 4/5 | 4.3/5 |
| Starting Price | $70/month | $1000 initial – $49/month | Not provided |
| Deployment | iPad and Mac | Custom Hardware | iPad |
| Free Training | Yes | Yes | Yes |
| Support | 24/7 Online and Phone | Online Support | Online and Phone |
| Free Trial | 7-to-28-day Free Trial | Demo Account Trial | Demo Account Trial |
| Free Equipment Replacement | No | No | No |
| Inventory Management | Yes | Yes | Yes |
| Service Fee | No | Yes | Yes |
| Loyalty Program | Yes | Yes | Yes |
| Multi-Store | No | Yes | Yes |
| Retail Management | No | No | No |
Get FREE POS System Quotes
Our Top Pick for Delivery Point of Sale: TouchBistro

TouchBistro is a modern point of sale which has rapidly become one of the most sought-after restaurant POS platforms. It offers all the basic features needed to properly run a food service establishment. It also includes a wide variety of different and more complex features which allow in-depth management of a venue. It comes at a great and affordable price as well!
It's made to be used specifically on iPad devices. The main way to manage a business using TouchBistro is by having at least two or three different iPads and using each of them for a specific purpose.
You might have one on your counter (where you take orders), and you could also have one on a waiter, as he walks through the venue taking orders which go directly into the POS – seeing as all the iPads are connected to a local network during setup, sharing information between all of your devices is easier than you think.
Functionality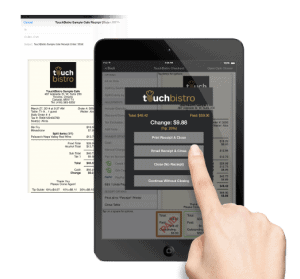 The app's devices are connected using an Apple computer, so if you own more than one iPad, you'll need to setup the server in a Mac or MacBook. Setting up the local server allows the devices to share information and sync between them, helping all areas of your business perform as if they were one.
With TouchBistro, your tablets gain the ability to handle everything you could think of for your business. You could arrange seating, payments, orders and even select which item was chosen by your clients and add it directly to their table's order. It's a very easy-to-use system which simplifies the waiters' job.
This app was developed specifically for those people who own restaurants, bars, cafes and medium-sized food establishments, looking to improve the QOL of their employees and offer a better customer service experience to their clientele.
Customer Experience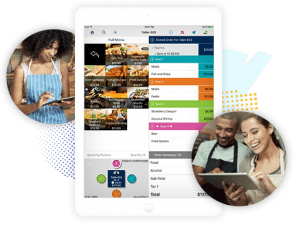 One thing about TouchBistro is that the iPads that have the app installed are made to be shown to your clients.
If you're using the app correctly, you should have pictures of each item on display uploaded to the TouchBistro app; this will allow your waiters to show pictures of the food to your customers, so they can see what they're ordering before it gets to their tables.
The app is very intuitive and considering that it's meant to be shown to your customers, the developers have also added clean and appealing colors to the menus. This improves the overall perception that your clients have of your business.
Its well-designed delivery system paired with a platform tailor-made for the food industry make TouchBistro a splendid app for any restaurant.
You'll need a few pieces of hardware, like a cash register with a special connection (TouchBistro customer service tells you all about this) and other simple tools which will improve your business' customer service, such as receipt printers.
It offers a modern system of taking orders, as your employees can walk to your customers' tables with their iPads and directly take the orders from them. Whichever information they input will go directly into the system and everyone will know which order was placed, including kitchen staff.
Tables can be handled very easily, and you can even have a custom menu for people sitting at your locale's bar, if it has one. Managers can handle all the business' guests and assign them to different tables, combine their orders, create floor layouts, and many more features.
Delivery Features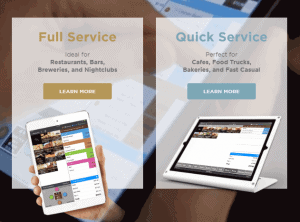 TouchBistro allows you to create custom delivery orders by opening a special menu when adding a new order. You'll have to enter the details of your customer's order, their address and the number, once they've placed their order via phone.
You can also create special notes to help the driver get to the location. For example, if the customer lives in an area locked by a door (or maybe an apartment building), you can write a small note telling them which buzzer to ring. The driver will be able to look at this information in the printer receipt that they must carry with them while driving to the customer's home.
The orders can be fully customized, and you can add reminders, select which driver is going to take the order and even add the prices and fees in advance.
Disadvantages
In some instances, trying to create reports might cause the app to glitch out and you'll have to reset it. Other than that, the app is almost flawless. We do feel like Inventory Management should be a bit more in-depth, but everything else seems very complete and easy to use.
It's not an app meant to be used at multiple locations at once, so keep that in mind if you own a franchise or more than one venue. You'd have to purchase the service individually for each location.
Bottom Line
This easy-to-use app is the best delivery POS platform that you can get for any medium-sized food service venue. It offers everything you'll ever need to manage your business and a completely customizable delivery system.
2. Clover – Great POS For Pizza Delivery

Clover is an app designed to be used with customized hardware which will be provided to you once you've purchased their subscription. Purchasing Clover's service means that you'll be replacing all your traditional hardware with their own stuff – including your cash register and receipt printer.
Naturally, since you're also buying the hardware, you'll be paying more than you'd do for an app such as TouchBistro, where the devices used are those that you own.
The system can be used connected to the internet or you could setup a local server on your business, which will be handling all the transactions and data-sharing between all pieces of hardware working with the app.
Adaptability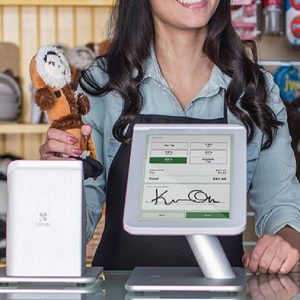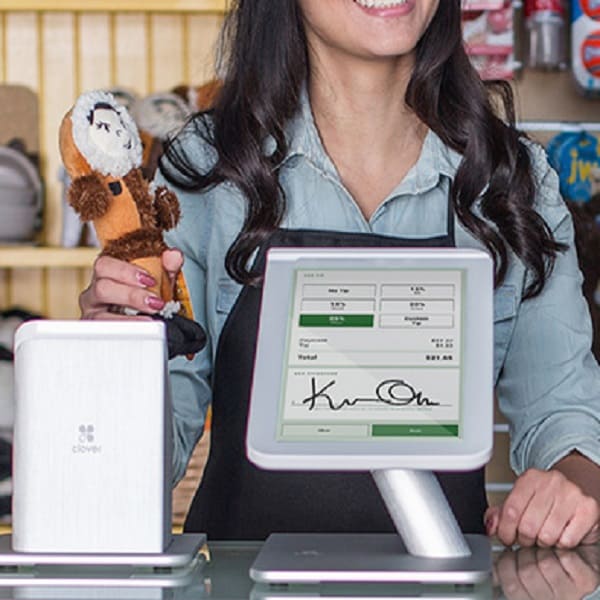 Employees should be able to quickly get used to the system, as it's very easy to manage. Setting everything up is rather straightforward as well, considering most things are already pre-coded by the Clover staff.
The interface of the app is meant to be easily understood, and if you take a quick glance at it, you'll notice that it seems as if it were a regular phone screen. This is done to increase familiarity with the software and decrease the learning curve for your staff.
Additional Software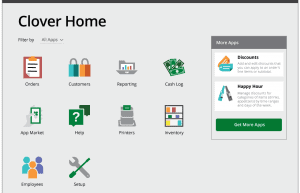 Clover works with a bunch of additional apps which help simplify your business' practices. For example, you can add the Tables app to fully manage and customize sitting locations in your venue, or you could get the Register app to help with the proceedings of payments and cash-dealings.
Your employees will be able to use the features to create and handle custom orders according to each of your clients' needs, making for one of the most customizable services offered by modern POS systems.
Delivery Features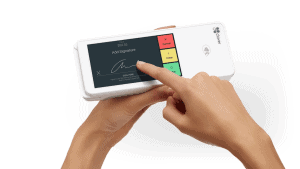 Around three years ago, Clover added a whole new delivery system which allows in-depth management of delivery drivers. It even allows the customer who placed the order to keep track of the driver themselves, so they can get ready to receive them as they get close to their home.
Drivers can be assigned orders or take them directly from the app, and they'll receive a message that'll show all the information they require to get to their destination as quickly as possible. The map and route they'll follow will be tracked by the app, and you'll be able to see the driver through it as they make their way to the customer's location.
As soon as the driver arrives, they'll tap a button in their cellphone to notify the customer that they're there.
Disadvantages
The one major drawback of the Clover app is its price. You'll have to pay a ton of money in advance if you'd like to subscribe to their services, as you'll need to purchase their hardware as well. Each individual app, although extremely useful, also has a monthly cost that you'll have to pay individually – no discounts available!
Bottom Line
Clover might be a tad expensive, but the amount of apps, customization and overall delivery experience that your business will be able to offer might make the price worth paying. It's up to you to decide whether it suits your needs or not, but their delivery features are hands-down one of the best in today's POS market.
3. Revel Systems – Great for Any Food Delivery Business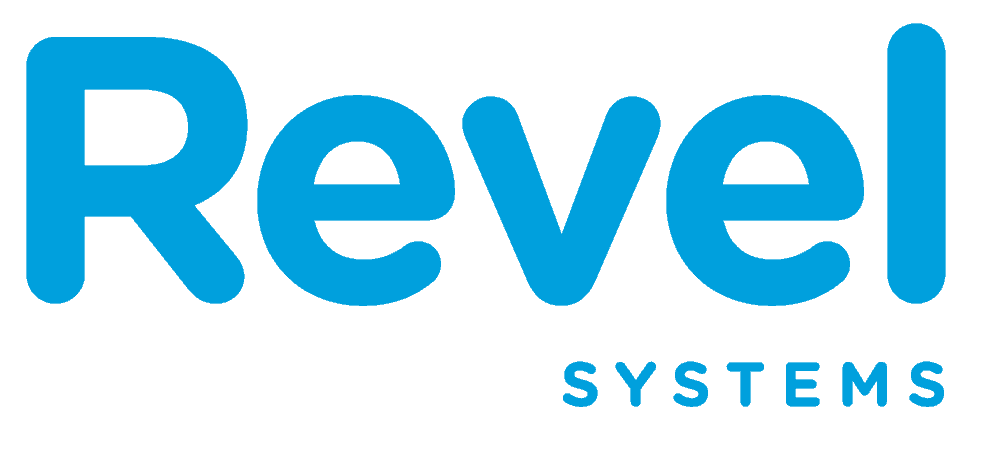 Revel is a restaurant-based app which works best when connected to a cloud network. It merges all the basic customer and management functionalities into one screen, allowing a cleaner and straightforward handling of food service venues of any size.
The app also comes with an app capable of analyzing the data of sales, customers and inventory, and the ability to generate special reports based on the broken-down data. It provides grounds for a better understanding of a restaurant's main advantages and drawbacks.
It's possible to create personal accounts for each employee and give them special permissions according to what their functions are inside the business. It's a very capable and complete app, which shares a ton of similarities with other POS systems, such as Square.
It has most of the modern features present in the last two POS that we've reviewed on this article. It's very versatile and the company offers constant improvements to the iPad-based POS with updates rolling out frequently.
Delivery Features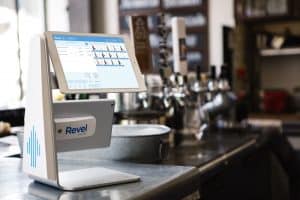 Revel allows you to create and track custom delivery orders in their delivery menu. You can track multiple orders at once by selecting them in the app. It gives drivers a designated route to follow, which provides the quickest route to their destination.
The app also recognizes customers that have already ordered takeout food in your establishment, and to allows you to create and manage regions to better suit the needs of your clientele. You'll be able to track all data and create custom reports of delivery orders as well!
Disadvantages
Setting up the app could take a long time. Most modern POS tend to be easy to install, but this one takes a long time before you can get started. It's a bit tedious, but in the end the process should be more than worth it.
There's also a major drawback that goes hand-in-hand with the constant app updates: there are a lot of glitches in the system. That's why we haven't ranked this app higher – it's a great app, but the glitches can be annoying to deal with when working in a busy business environment.
Bottom Line
Ravel is an incredible app which shamefully comes with a few glitches that let some customers down. Overall, it offers a ton of features that make it one of the most complete delivery platforms out there.
Its delivery system is top notch and their services aren't as expensive as other apps, as you don't have to purchase custom hardware for them. You do need to contact them to know the exact price you'll have to pay for the services, though.
Delivery POS System: Our Final Review
Although every POS we reviewed today has its own set of unique advantages and drawbacks, TouchBistro comes out on top as the best one out of them all, as it merges ease-of-use, great delivery features and an overall well-programmed software into a single POS.
If you've taken a keen interest in the other POS systems we reviewed today, don't be shy and take a better look at them. They're by no means bad platforms – in fact, they're still some of the best delivery POS!