To truly be able to serve your customers as fast as possible in the fast food industry, you need a reliable POS system. Such QSR POS systems should assist your employees in efficiently taking customer orders, addressing any substitutions, and processing any coupons or discounts correctly.
Your fast food POS system should support customer-facing displays for order verification and kitchen displays for order delivery.
While every fast food POS system should offer business reporting and analytics it's important to know the details of each, as well as the monthly costs and customer support offered.
Your QSR POS system should have a customizable interface so that your employees can use your software effectively. A strong loyalty program and an easy-to-use online ordering system will keep your customers coming back over and over again.
To bring it all together, your quick-service restaurant needs a POS system that will work for you. You need a system that will bring added value to your company in a tangible way. Here's a review of the top POS systems for fast food restaurants.
| | | | |
| --- | --- | --- | --- |
| | $69/month | Powerful analytics tools | Support cases are created by filling out a form on ShopKeep's website. |
| | $119 /month | Detailed online ordering interface | 24/7 live support offered via chat and phone. |
| | $99/ Month | Self-order menu features help guest get what they want fast | 24/7 support offered via phone, including a "callback" feature as well. |
| | $60/ Month | Customizable layout so that employees are able to process orders quicker | Phone support available 6 AM to 6 PM Pacific Time |
| | Free | Communication with kitchen via a display system | 24/7 Live Chat Support |
The POS System with the Best Business Analytics: Shopkeep 


ShopKeep's POS system has been built to increase shared productivity between the front lines of your QSR business and the back of the house as well. ShopKeep offers detailed analytics that will help you keep your menu more profitable and grow your check size.
Powerful Analytics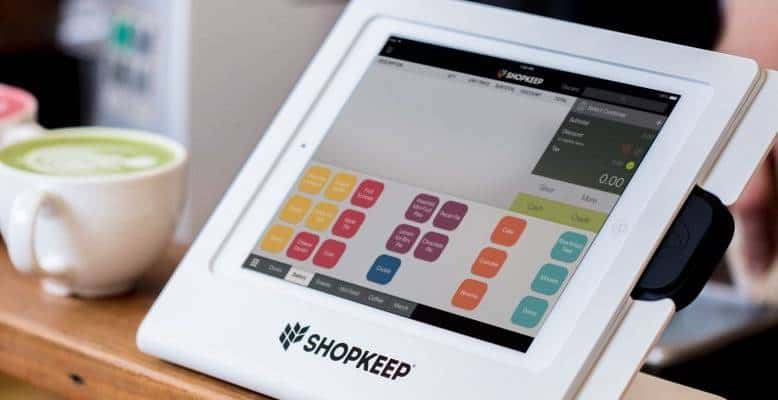 The analytics offered by ShopKeep's POS system are so detailed that business owners are able to calculate exactly how much of each ingredient is used in every meal. These analytics also are able to tell you what your most and least popular items are. They will also indicate when it's time to update menu items or raise the price of an item.
ShopKeep's reports can show you a list of your top selling items and the amount of profit off of each item. It can show you sales by supplier, location, and department, helping to fine-tune your adjustments. The reports will also show you your top-spending customers, helping you to reward them for their loyalty.
ShopKeep's Pocket app is available for iOS and Android devices. The Pocket app gives business owners access to business analytics from anywhere they are at. Users are also able to set up alerts for shift changes and low stock, so that you are always aware of what's happening with your fast food restaurant.
Employee management 
ShopKeep has a time-clock function to keep track of employee hours and is able to keep track of the sales records of each individual employee. Shopkeep's reporting functions will help you identify your top earners, as well as your lowest earning employees. This helps to make sure that you have your best performers ready for your busiest moments.
The employee tracking system also tracks the hours that every employee works, including overtime. You can combine this with their sales performance put a value on each employee. Reports can be shown after every shift so that you can see how an entire shift performed as a team, as well. 
Process efficiency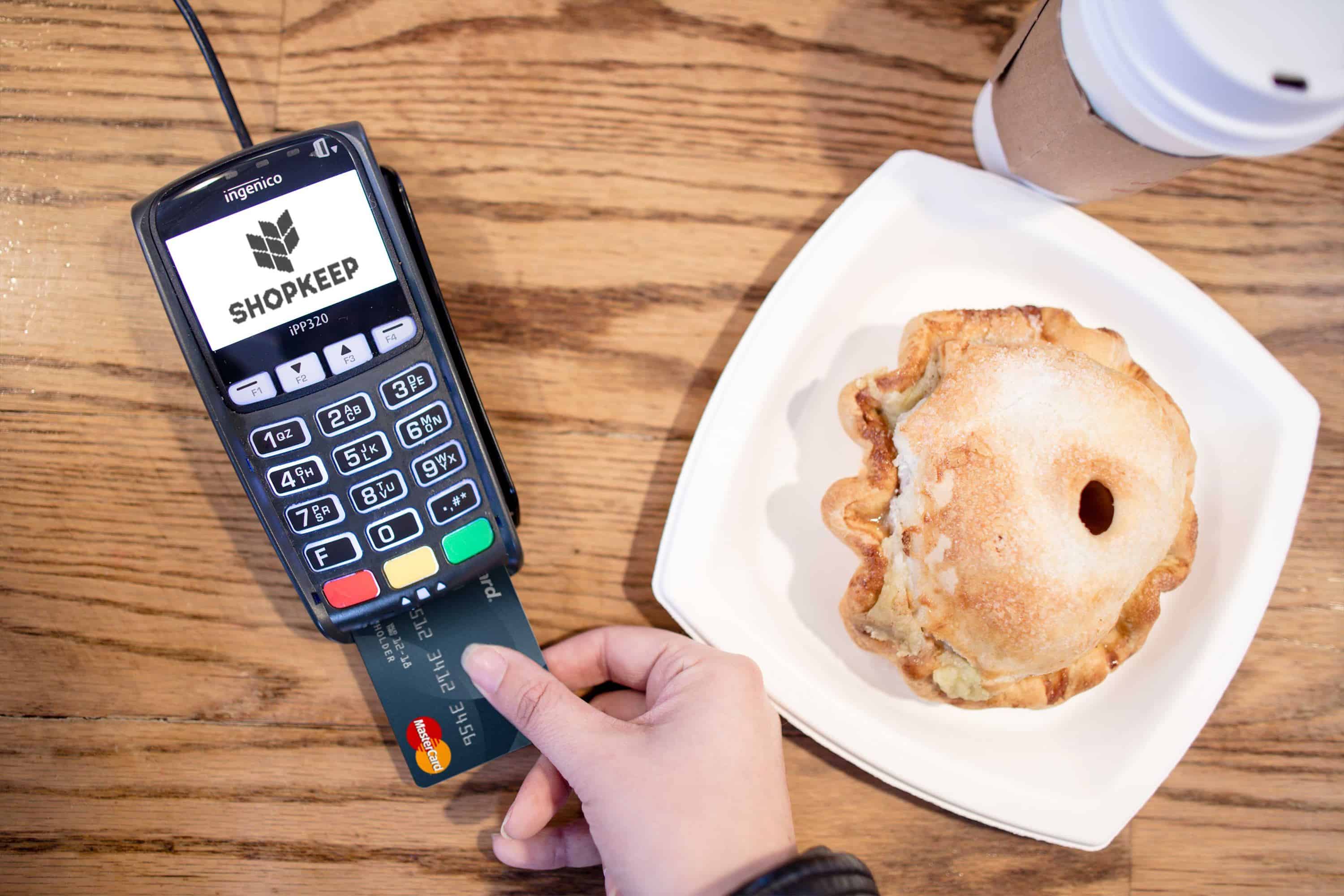 The fast food POS system layout is customizable so that orders can be taken efficiently and without error. The interface is designed when the user in mind and is easy to learn. The QSR POS is capable of sending orders back to the kitchen, and has the ability to add detailed notes to every order as needed (even after the order has been placed).
ShopKeep's POS system is able to accept all payment types. This includes cash, credit card, and mobile payments such as Apple Pay. The system helps customers take the guesswork out of tipping by offering suggested tips on display screens.
Inventory management
The inventory management feature for ShopKeep updates in real-time, and is detailed enough to keep track of every single ingredient that you use. The inventory management system also has the ability to trigger automatic reorders of ingredients when the inventory gets too low. ShopKeep's POS system allows for online ordering, customer loyalty programs, and gift cards.
---
The POS System With The Most Powerful Ordering Interface: Upserve 
Ease of Use

The Upserve POS system has been built with simplicity in mind. The Upserve POS includes a menu search feature so that customer requests can be pulled up quickly by the register employees.
It's also very simple to modify checks according to customer requests, including merging, transferring, and splitting checks. QSR POS hardware can even be installed at tables for tableside ordering. Guests are able to make orders and pay their bills without leaving the table.
For new employee training, the Upserve software includes a built-in training mode. Employees can practice every aspect of the fast food POS software, including taking orders and splitting checks. Trainees are able to learn the menu, play with the seating layout, and even practice accepting credit card orders.
Backend Reporting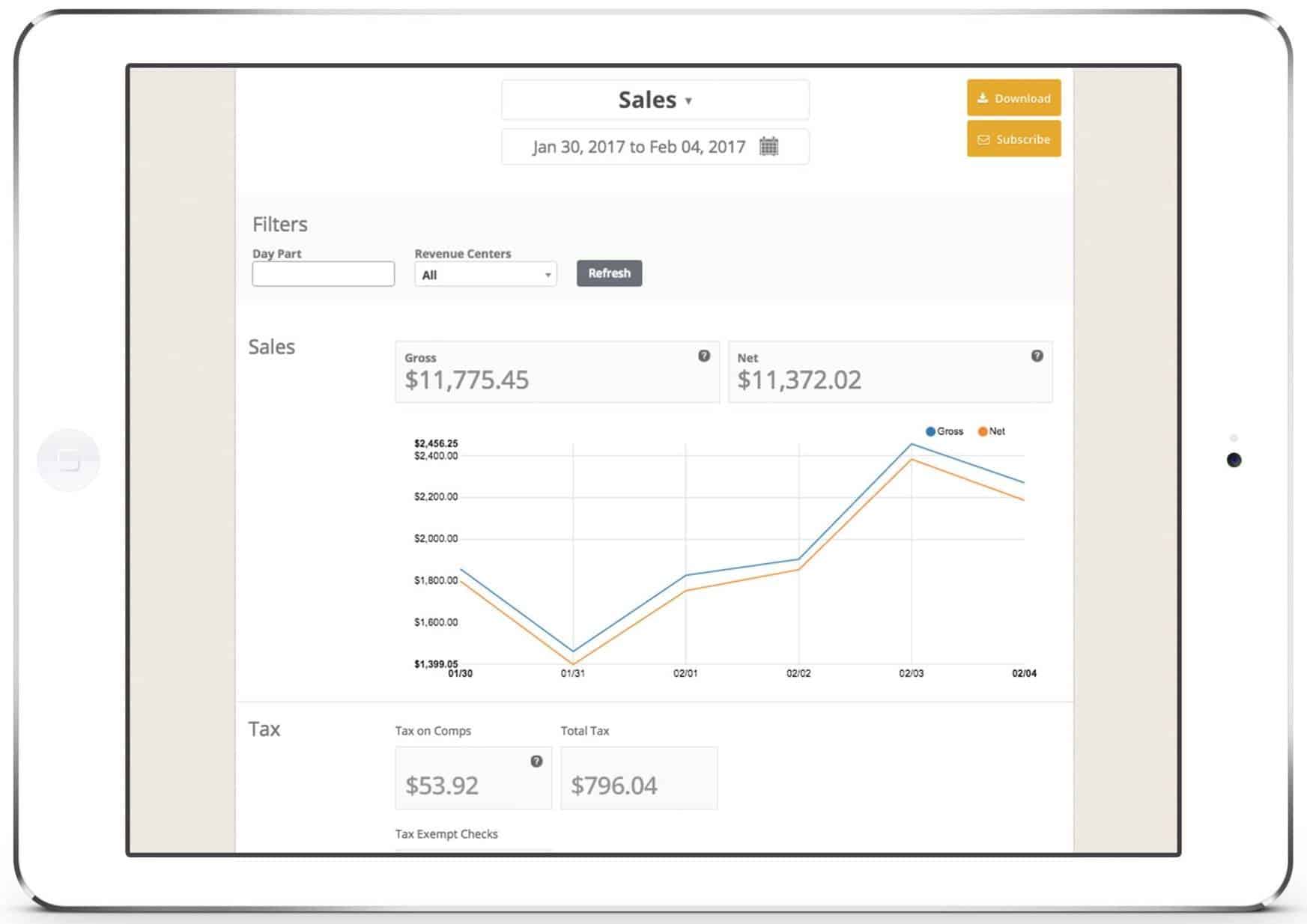 The backend of the Upserve software is powerful enough to tell you what menu items are selling the best, and which ones are creating returning customers. This will help you adjust your menu to create the most revenue. You're also able to see which employees are selling the most and which are selling the least.
Also, this level of reporting offers insight on what is tripping up those that are falling behind. Reports show the sales numbers for each employee and display them in an easy-to-read chart that can be broken down by part of the day and revenue center.
Reporting tools also offer separate insights from in-house orders so that you are able to compare and contrast online orders depending on where they come in. Online orders are able to be made via a web browser as well as through a mobile app.
Online Ordering
Upserve offers an online ordering platform that integrates seamlessly with the fast food POS system. All online orders are combined with your current in-store orders, offering a hiccup-free process. The online ordering system allows you to upload photos of your food to the platform to entice potential customers to order.
---
The POS System Built with Speed in Mind: Lightspeed Retail 


The Lightspeed Retail POS system was built to provide a high-speed workflow. This process starts from the minute the customer walks in the door and continues all the way through getting the order into the customer's hands. Orders can be placed with just a few taps of the QSR POS screen. The speed and simplicity helps to make training new hires quick and easy.
Cloud-Based Management Interface
The cloud-based central management interface makes it simple to manage multiple locations at once. You can use one interface to check the performance of all of the locations and make across-the-board changes all at once.
This includes an inventory management system to verify that everything is kept in stock and ready for your customers. Lightspeed offers a customizable menu so that items can be added and removed in minutes, as needed. Reporting tools also offer separate insights on in-house and online orders so that you are able to compare and contrast the orders depending on where they come in.
Lightspeed is able to keep track of and report on customer data as well. You're able to see what menu options customers are buying more frequently, and see which meals keep customers coming back. Timed promotions are able to be added into the systems for specific days or time periods within the day so that promotional pricing only applies when it's supposed to. With this, you can automate holiday and and happy hour pricing.
System Flexibility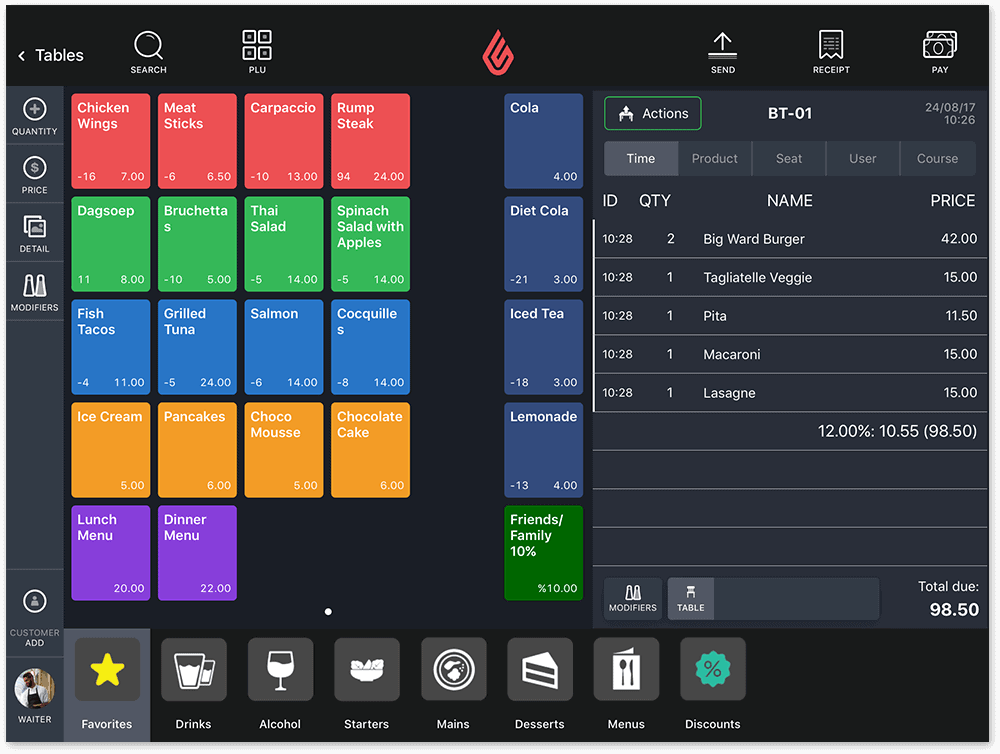 Lightspeed's software has an offline mode, as well. All of your fast food POS hardware remains fully functional in the event of network downtime without any effect to productivity. All data processes will update to your management server immediately after the network comes back online.
Offline mode applies to on-the-road situations as well. Lightspeed's iPad POS software allows you to take your ordering system with you wherever you go. This includes mobile sales situations, such as food trucks or fair stands. 
Customer Engagement 
The QSR POS systems have customer-facing displays so that customers can verify that their order was received correctly the first time. The displays show customers a detailed breakdown of their order, allowing them to let your employees know if something was entered incorrectly before the order is sent back to the kitchen.
Lightspeed offers a loyalty program to encourage your customers to keep coming back.
Self-order stations can be implemented for customers to keep the lines down. Tableside ordering is also available to your customers via an iPad.
Employee Empowerment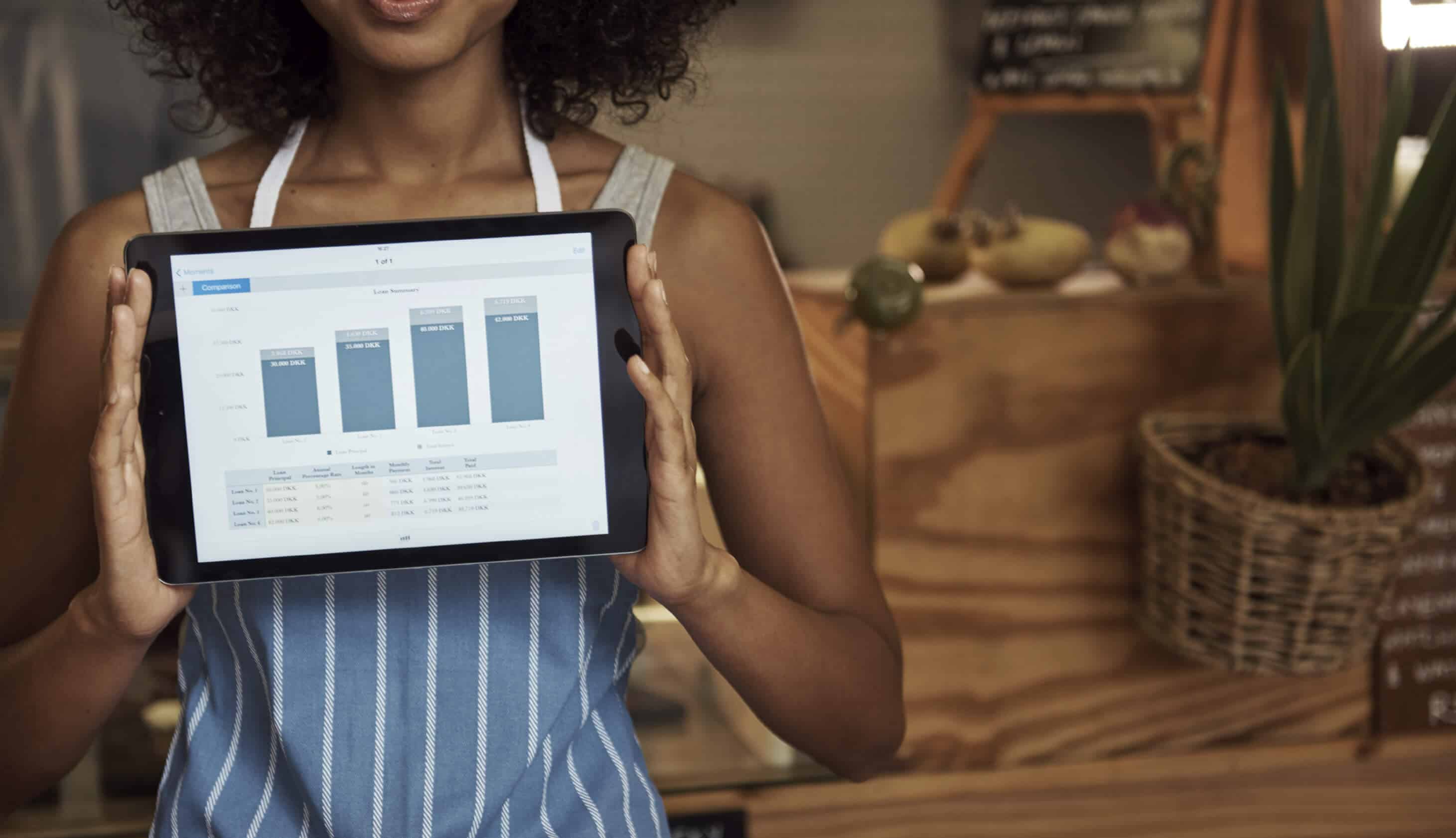 Your employees are given the power to manage checks however the customer would like with the flexible billing features. Lightspeed makes it extremely easy to split, combine, and transfer checks.
Upsell reminders are available as well, helping to increase profits by strategically offering add-ons to the right orders. The fast food POS system accepts all types of payments as well, including mobile payment, such as Apple Pay. Displays can also be set up in the kitchen so that orders are sent back in real-time and prepared quickly.
Lightspeed's online ordering system makes it easy for customers to order on the go via the web or using a mobile app. Gift cards are available and are easy to use when processing order online or in-house.
Employee Management
Lightspeed has a time clock feature where employees can clock in and out within the QSR POS software. Powerful permissions features allow you to designate differences between the access that managers have from employees as far as big picture analysis and company performance.
Managers are able to see how each individual employee is performing and what value they are bringing to the company. Managers are also able to see an overview analysis of the schedules of each employee to verify that the business is staffed properly each day. At the end of the day, end of day reports are available to be run to see how the business performed and how each employee produced.
---
The Most Customizable POS System: Square POS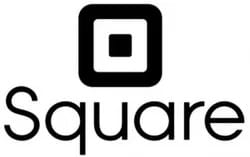 Square POS offers a customized floor plan so that you can see your layout how you want it. The system allows management to track information on each table and see how much revenue it's bringing in. The system also offers menu customization for personalization to each individual business.
Order Flexibility
Editing orders is simple with Square's drag-and-drop system so that orders can be changed as customers change their minds. Repeat buttons are available for second servings instead of having to type everything in all over again. Orders can be designated by type, whether for pickup, delivery, or dining in.
Menu Flexibility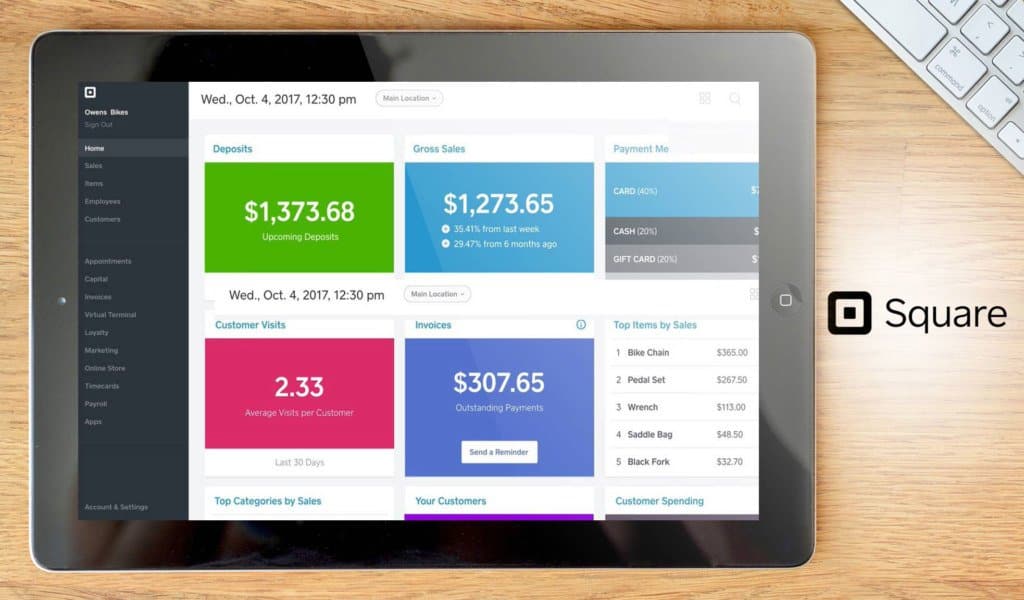 Menu configuration is simple, and menu flexibility is added with the ability to make multiple menus. Separate menus can be created for different hours of the day, seasons of the year, and special occasions. Menus can be updated and changed at any time. Discounts can be easily set up for any occasions also. 
Management Control 
Employee access can be set up to separate management from general staff. The power to void or comp checks can be given only to the people who need it. Management can be given access to totally remove an item from the menu when ingredients run out of stock.
Employees are able to clock in and out of the system easily. Private passcodes are given to each employee for time card purposes. Management has the ability to edit time cards as needed.
Check Customization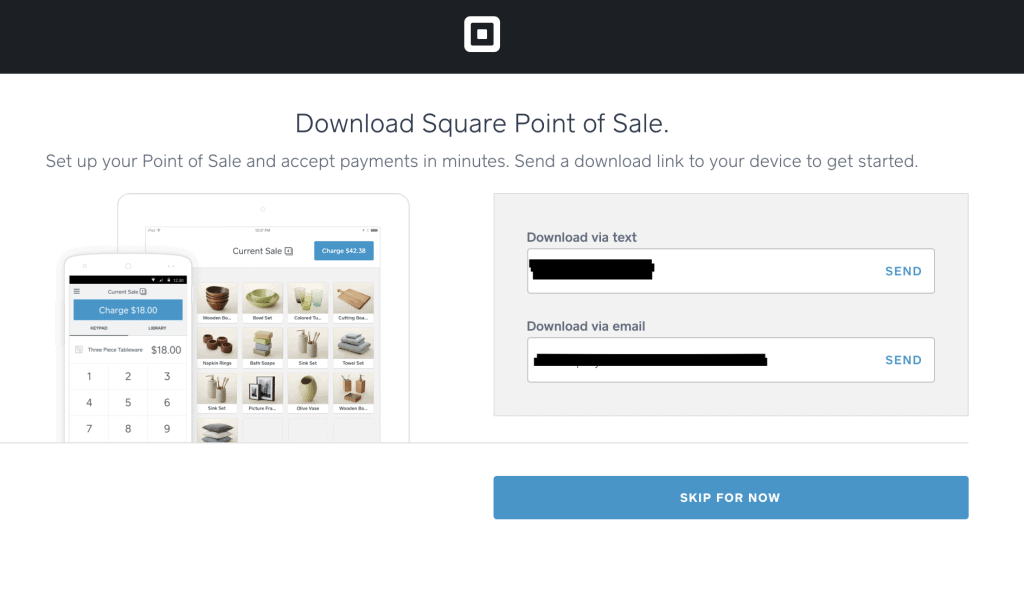 Gratuities can be added automatically for large parties when needed. Splitting checks is made easy within the system with simple swipe-and-drag functionality. Any refunds that need to be processed can be done right through the interface.
Powerful Reporting
Square offers detailed reporting as well. Reports can be run to show how many customers visit the restaurant based on the hour of the day or day of the week. End of day reports can be run to indicate how each day went for the business.
Reports can be run to show where discounts were offered and their effect on sales. Management can also see where comps and voids were issued, and who they were issued by. Reports are available to show employee performance so that star employees can be rewarded.
---
The Most Affordable POS System: Loyverse 


Loyverse is the free option for QSRs looking to save money on their POS system. The Loyverse POS system can be installed on any device running an iOS or Android operating system.
Payment Acceptance
In addition to printed receipts, Loyverse offers customers an emailed receipt as well. Cash, credit, or a combination of both can be accepted through the system. Discounts and refunds are both easily processed through the system.
Tickets can be created and saved for processing later, allowing a customer to pay when is most convenient. Orders are easily modified after having been created.
Multiple Location Management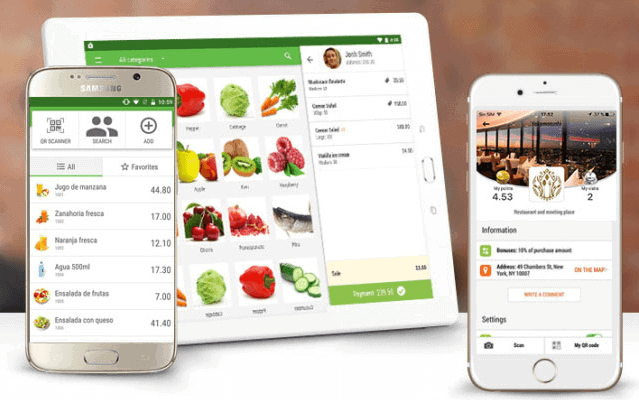 Multiple location management is offered through the Loyverse system, as well as tracking per location. If any of the locations goes offline, orders can still be processed and uploaded to the database when network connectivity returns.
Inventory Tracking
Ingredient inventory is tracked, and notifications can be sent out when inventory is low to avoid running out. Reports can be run for a predictive analysis of how much of each ingredient needs to be kept on hand at all times.
Employee Management
Loyverse offers tracking to employees listed as management within the fast food POS system. Managers are able to track sales by employee, as well as the workload per hour. Employees can clock in and out within the system daily.
Reporting Functionality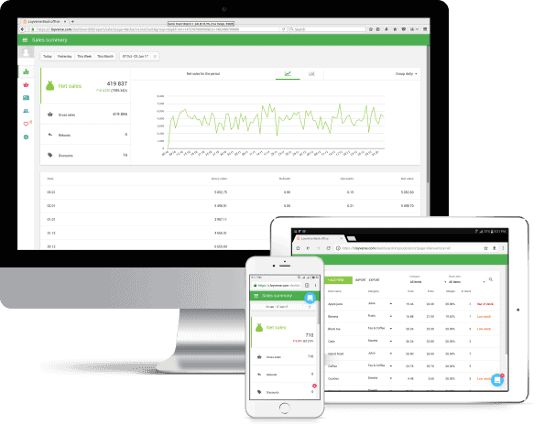 The reporting can show sales trends to understand how the business is performing and why. These reports also indicate which items are the most popular and bring in the most income. Receipt history reports will help to monitor refunds and discounts.
Loyalty Program
A loyalty program can be established within the QSR POS system. This program can keep a database of customers and award points to frequent diners. Notes can be taken about each customer for personalized service.
Display Systems
Display systems help everything move smoothly with this fast food POS system. A kitchen display can be set up to display breakdowns of each order. Customer-facing displays can be used to display the current order for customer verification.
---
Things to Consider Before Buying a Fast Food POS System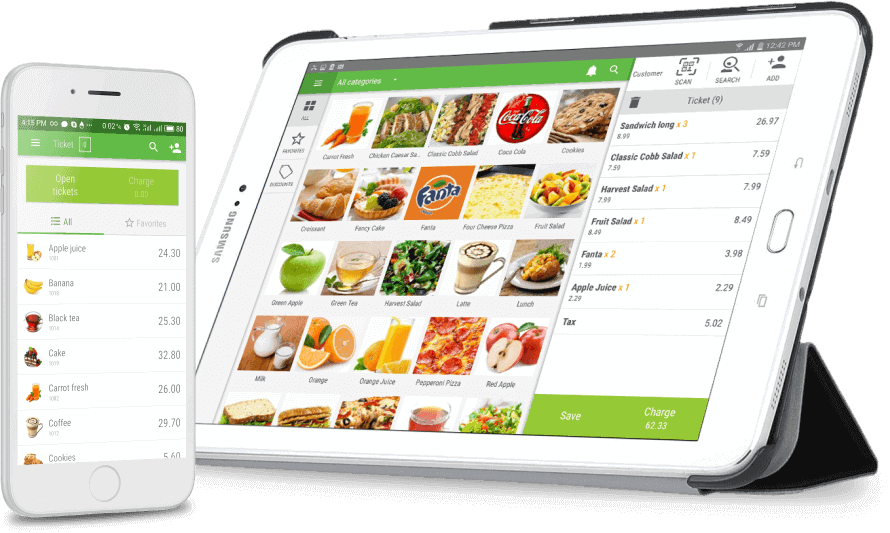 With your fast food POS system being an integral part of your business, it's important to pick the right one for you.
Here are the features to be on the lookout for when considering your QSR POS System:
Interface Customizability 
While each business is different, the number one goal of fast food restaurants is delivering your customer a great meal as quick as possible. Fast food business owners don't want their interface slowing them down.
Having an easy to use interface that only shows employees the functions that they need to be able to do their job. Clutter or any other unneeded menus will only slow employees down with processing orders.
Employee Management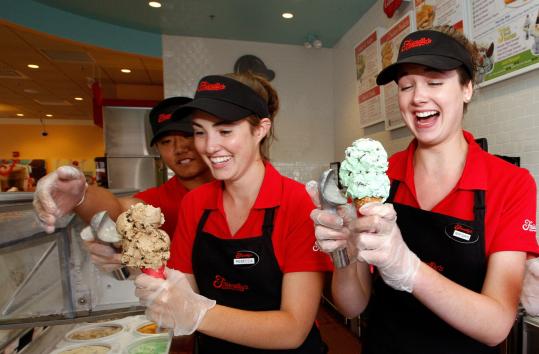 Fast food POS systems should have employee management features as well. Employees should be able to clock in and clock out within the QSR POS interface.
Managers should be able to see who the highest performing employees are and able to reward them. Managers should be able to see an overview of employee schedules to make sure they are properly staffed. 
Analytics 
It's important to know how the business is performing every single day. End of day reports need to be run so see how the business performed, and the specific reasons for success or failure.
Reports should be able to show which meals are bringing in the most profit, and what times of day the revenue is the highest. They should indicate which business location is performing the best, and which ones need improvements. Reports should also show which order methods (in-person, online, or delivery) stand out among the rest. 
Display Features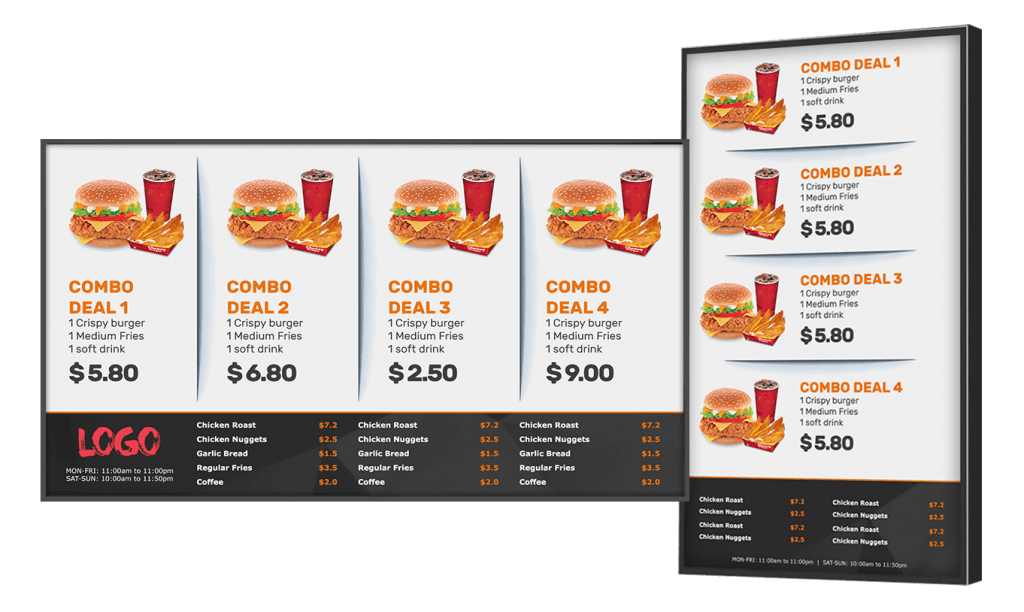 Having effective, properly located physical displays helps to make workflow more productive and efficient. Displays in the kitchen will verify that orders are received and prepared as quickly as possible. Customer-facing displays that shows their orders and allows customers to verify that their requests have been received correctly.
Loyalty Programs 
The best way to keep customers coming back is with a great loyalty program. Your QSR POS system should have an integrated loyalty system that rewards repeat customers. The loyalty program should also integrate smoothly with the online ordering system.
The Bottom Line
The five different fast food POS systems outlined here cover a lot of what business owners need for a fast food restaurant. All of the different systems have separate strengths and weaknesses, you need to know which of these systems match well with the needs of your QSR business.
If you own a fast food restaurant, chances are you'll need features like inventory management, customer loyalty, employee scheduling, analytics, business reports, and much more.
Customizable interfaces with smart display features will make your employees more effective. Strong analytics and employee management tools will set your managers up for success as well.
Your POS system should be your number one business tool, helping you increase revenue and control operational aspects you won't get to in the course of the day.
Whether you serve customers instore or by way of a drive-thru, the best way to truly compare each system is by speaking with each POS vendor and watching a demo of their software.