(Last Updated On: June 1, 2022)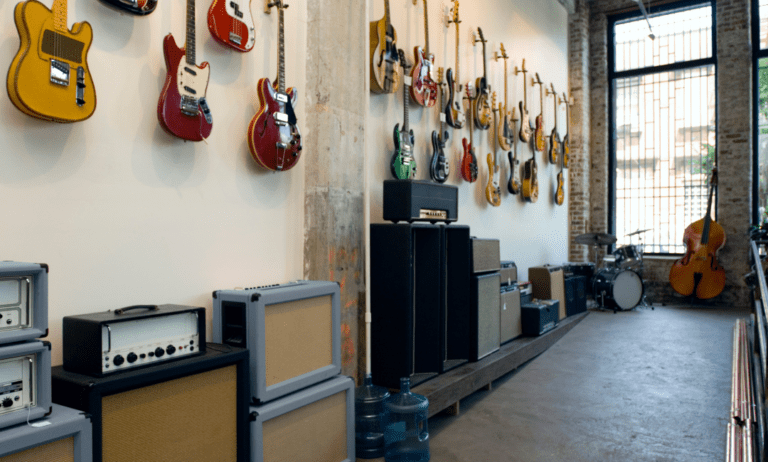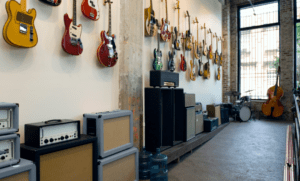 Today, music shops aren't just competing with other local storefronts. They're also competing with big corporations backed by massive amounts of capital funding. By embracing technology and incorporating it into their daily business practices, music shops can remain competitive, engage customers, and share the qualities that make each store unique. 
In every industry—from shoe stores to dive shops—technology is changing how people do business. Music shops are no exception.
One of the most important pieces of technology in your business is your POS software, which can impact nearly every part of your customer interactions. In this guide, we'll look at the ways you should leverage your POS system to compete with the big guys and make your music store the very best it can be. With the right POS software, you can:
Speed up the tempo of transactions.

Track customer purchasing habits. 

Offer rewards to your biggest fans.

Maintain an up-to-date inventory.

Host rocking events.
Technology is already everywhere in your music store. Think about amps, electric guitars, and microphones! It's time to use it to your advantage to earn more customers and sell more equipment.


Speed up the tempo of transactions.
Let's start with what a POS system is best known for: completing transactions. Taking customers through the purchase process is the POS system's bread and butter. It's right there in the name.
At the most rudimentary level, well-built POS software can streamline purchases so that your customers can quickly get back to doing what they love—playing music—and your staff feels successful and satisfied with a job well-done.
With a POS system, you won't have to worry about asking customers to:
Try a different form of payment, because you can't process credit card transactions.

Show their physical membership or rewards punch card.

Collect a handful of coupons to sift through at the counter.

Hold on to receipts in case they need to make a return.
Instead, your POS solution should be able to accept any payment type (from contactless to cash) and store everything in a consolidated location. A customer's profile, purchase history, and rewards progress can be pulled up by a quick search. You can even offer options like rent-to-own or buy-now-pay-later to make items like that pricey violin more accessible.
As you leverage your POS solution to speed up transactions, don't forget to train your employees on how to use this new technology. Your software is only as good as your team is comfortable using it.
However, this is only the tip of the iceberg. A POS system is useful far beyond the literal point-of-sale. 
Track customer purchasing and rental habits. 
Customer data is crucial to the success of your music shop. It allows you to see big-picture buying trends alongside individual ones. For a music store, in addition to collecting basic contact information, such as name, address, and phone number, you can collect data related to your customers' musical interests. 
For example, during online checkout, you might use your POS system to ask customers to mark the instruments or genres of music that they play. Moreover, you can keep track of what customers purchase over the years to better understand what they're actually buying.
Once you have a good sense of what your customers are buying, you can better stock your store with the desired products as well as send targeted recommendations and deals automatically to the people who want them.
However, only ask the most crucial questions. Customers don't want to feel like they're being interrogated and want to move through the transaction as quickly as possible. Ask too many unnecessary questions and you risk them abandoning their carts mid-purchase. 
Offer rewards to your biggest fans.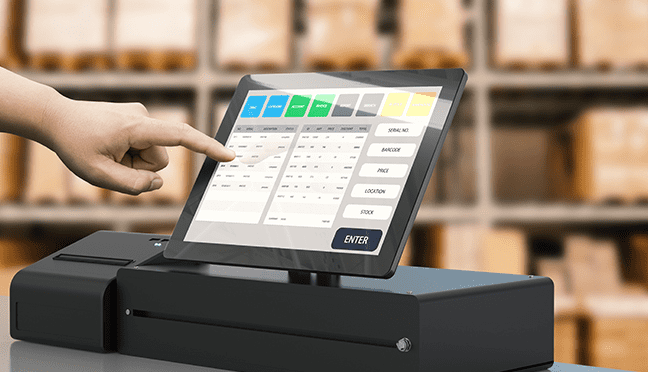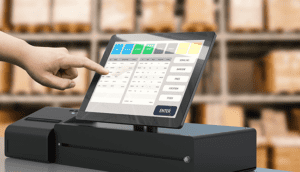 Did you know that a 5% increase in customer retention can increase a business's profitability by over 75%? But how do you best retain that 5% (or even 10%) of customers?
That's where an effective rewards program driven by your POS tools (i.e., one that consists of more than punch cards!) can help. Since you're already keeping track of your customers' buying habits, leverage that information into a program that automatically offers access to discounts, early previews, and special events that correlate with their spending.
In addition to generally tracking and sharing customer rewards, you can use a POS solution during the transactions themselves. When a customer types in their phone number or email address, the software should let staff know if a customer is eligible for a reward. 
Moreover, when building an automated rewards program, Accudata's guide to loyalty marketing recommends:
Sending follow-up emails thanking customers for their support. 

Providing extra perks and incentives for your top customers. 

Avoiding generic, impersonal messages.

Soliciting feedback from customers for future improvements.
As a result, your customers will feel both valued and heard. By continuing to offer meaningful rewards and tailor your rewards program, you can create deep, long-term relationships that stretch beyond the rewards themselves.
Maintain an up-to-date inventory.
Customers calling to ask if a specific flute or tambourine is in stock can be a major disruption in your store's day-to-day operations. Every time you pick up the phone, you have to stop what you're doing, and you're pulled away from providing service to the customers in your store. 
With a web-based POS system, you can track the availability of all your products in one place—no more checking stock in the back—and offer real-time syncing between your physical storefront and your online stores. 
For example, the instant the aforementioned flute or tambourine sells in your storefront, the stock can automatically update on your website. No lag in syncing means no disappointed customers. You can even set triggers for automatic reordering when your inventory hits a specified minimum so that you're never out of stock of your high-selling items. 
Ultimately, your POS system should make it easy for customers to: 
Quickly know what's in stock by searching your well-designed eCommerce site from their phone or computer.

Look at high-quality pictures of each product in stock to know precisely what they are purchasing.

Place an order to be delivered to their home or picked up from your store—plus sign up for additional updates or events in the process.
With powerful POS technology, you can easily add new instruments and services to your database whenever they come in. If you have a large stock, consider leveraging a barcode printer and scanner to save time and keep better track of your products.
Host rocking events.
For many of your customers, you're more than just a place to buy and rent musical instruments and equipment. You're a community. You're an institution. 
From classes to concerts, your POS system can help make your important community-building events more fun and less work. How does this work? Leverage your POS software to automatically:
Process different levels of tickets and subscriptions for different events.

Send reminders and important event information, like where to park and what to bring. 

Integrate with

virtual event hosting software

for those who can't attend in person.
As a result, you can spend more time creating the perfect environment and engaging with customers, and spend less time on tedious administrative tasks. 
While most generic POS systems are (hopefully) a step up from the cash registers of yore, for each industry, some technologies work better than others. Thus, to make the most of your POS system, you should choose software built specifically for music shops. 
According to Rain POS's music store POS recommendations, music store-specific software should be developed in conversation with industry experts, such as the National Association of Music Merchants, and offer inventory syncs with popular resources, such as Reverb, to expand your reach across the world.
With this information in mind, we can't wait to see how you use your POS system to connect with customers and take your music shop to the next level. Good luck!