(Last Updated On: June 7, 2021)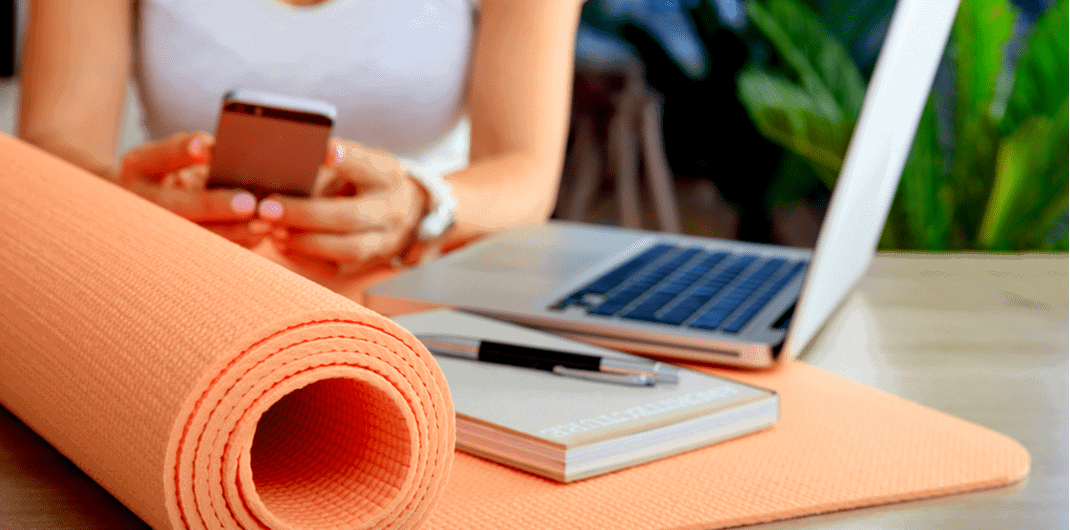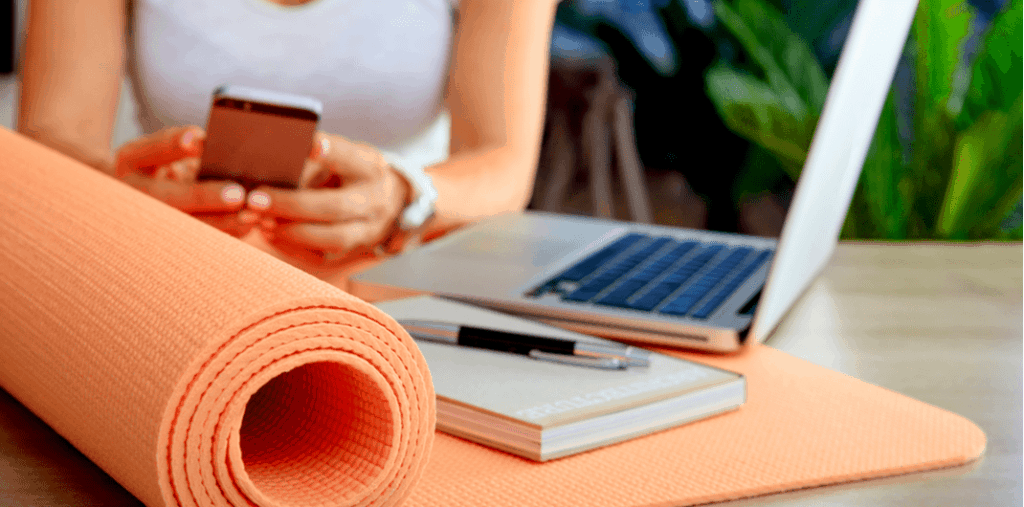 To manage a yoga studio successfully, you need a POS system that offers simplified check-ins, the ability to book large groups for classes, and retail management to sell gift cards or merchandise like yoga pants.
With 60% of reservations normally coming through an app, you can't afford to not have one. By customizing your own app, you'll be able to allow your clients to book a session and even pay the membership fees. Send appointment reminders or cancellations. Easily sync all this with your POS system.
After comparing various systems, I believe Mindbody Online is the best yoga studio POS system. This is because the software is flexible, allowing you to teach yoga classes online, automating your marketing with SMS and email promotions, and allowing you to create your own custom app for an enhanced client experience.
With the right POS system, you'll be able to use advanced analytics to measure your growth. Track how many members you're signing up every month, your busiest days, and get real-time updates for every location you manage.
Additionally, look for additional features you may need like digital sign-ups, waivers, family-based accounts, check-in barcodes, and payment processing that works for you.
Ready to customize a POS solution for your business? Let's dive into our reviews of the top yoga studio POS software.

Yoga Studios vs. Other Business Types
Yoga studios have a need for many of the same features in a POS system as other types of businesses do. However, they need certain features that other businesses don't—these features are highly valued by yoga studios.
They include online appointment and booking management; calendar and scheduling automation; online payments, and more.
Most service-based, appointment-oriented businesses like gyms, massage parlors, spas, pedicurists, and salons need these features to manage a constant stream of appointment bookings.
The ability for customers to book, pay, and cancel an appointment online helps yoga studios deliver a stellar customer experience.
Below we'll dig into what to look for in POS software for yoga studios. But first, let's review our top four yoga studio management software platforms.
Best POS Software for Yoga Studios
POS System

System Pricing

Free Trial

Compatible Platforms




Acuity Scheduling

Freebie Plan: Free
Emerging Entrepreneur Plan: $15 per month
Growing Business Plan: $25 per month
Powerhouse Player Plan: $50 per month

YES
7-day free trial

Native iOS App
Native Android App
Cloud-Based via a web browser




Vagaro

User-based pricing. It starts at $25 per month, per system user.
Increasing to $85 per month for seven or more users.

YES
30-day free trial

Native iOS App
Native Android App
Cloud-Based via a web browser




Zen Planner

Member-based pricing. Consult the Zen Planner website
for accurate pricing based on the number of
active members (customers) you have.

YES
15-day free trial

Native iOS App
Native Android App
Cloud-Based via a web browser




Mindbody

Starter Plan: $159 per month
Accelerate Plan: $329 per month
Ultimate Plan: $419 per month
Ultimate Plus Plan: $699 per month

NO

Native iOS App
Native Android App
Cloud-Based via a web browser
Installed Windows version


The systems' name says it all; Acuity Scheduling is made for businesses with scheduling needs. Customer satisfaction as a whole is quite high and yoga studies, in particular, love the system.
The software isn't used only by yoga studios. Virtually any appoint-based business can benefit from Acuity Scheduling. Those include spas, salons, gyms, and even doctors' offices.
Although, the system does have a specific focus on yoga studios, calling itself "the all-in-one appointment scheduling app that is here to help clear your mind so that you can be fully present in the moment."
Standout features of Acuity Scheduling include:
Scheduling Limits: Teaching yoga classes all day can be tiring. Many people struggle to make it through one class, let alone multiple back to back classes. Acuity Scheduling lets users set scheduling limits so that their personal calendar never gets booked with more than a specified amount of time.
Booking through Social Media: A great, unique feature of Acuity is the ability for customers to book sessions on your social media site. You can integrate Acuity with Facebook or another social site and embed a booking button directly on your business's social home page.
Extensive Customization: Many systems have limited customization abilities. Not Acuity. It allows you to customize nearly every aspect of the system, so it speaks your language, follows your processes, and becomes an essential member of your team.
Get A Quote from Acuity Scheduling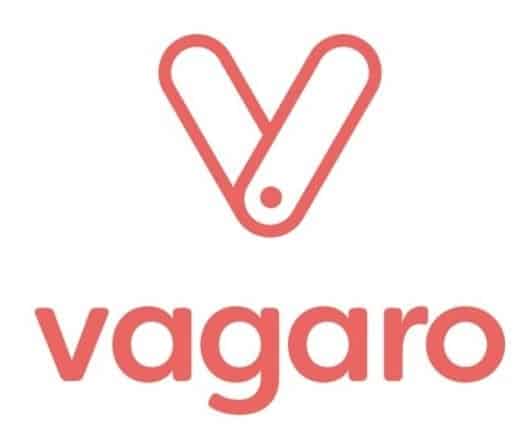 Many consider Vagaro to be among the best POS systems with strong appointment booking and scheduling features. But those features are not the primary reason we ranked Vagaro in our number two spot. The system offers a host of value-added features as well.
Live Class Streaming: If you decide to offer online courses, Vagaro is a great system to help you accomplish that. It delivers the ability to stream live yoga classes over the internet. Some people are intimidated by attending an actual live yoga class. But they are much more likely to attend a virtual class from the comfort of their own home.
Memberships, Packages, & Workshops: You can sell more classes and sessions with trainers if you offer membership discounts, package deals, and training workshops. Vagaro makes this a breeze with built-in features that facilitate each of those.
Email, Text, & Push Notifications: Every customer is unique and looks for information in different places. Some will use Vagaro's mobile app religiously, while others will never download it. That's why the system offers the ability to send reminders via text message, app push notifications, and/or emails.


Zen Planner makes it easy for yoga studios and their employees to focus on their passion rather than administering counter-intuitive software.
Yoga instructors perform best when they can focus 100% of their attention on their classes and students' progress. With a user-friendly interface and a system that's easy to learn, Zen Planner makes this possible.
In short, the makers of Zen Planner developed the system to streamline nearly every aspect of yoga studio management.
The company even claims that the majority of yoga studio owners see annual revenue growth increases as high as 20% once they adopt the software.
Key features include:
Retail Management: Many yoga studios sell products in addition to offering classes and other services. If customers want to purchase yoga pants, yoga mats, or any other product the studio sells, Zen Planner facilitates and streamlines the process. Plus, all purchases are tracked and stored in the system for reporting purposes.
Free System Onboarding: When you initially implement Zen Planner, you receive free onboarding from a product specialist. They teach you and your team how to best use the system. They ensure you achieve your unique business goals based on your distinct use case.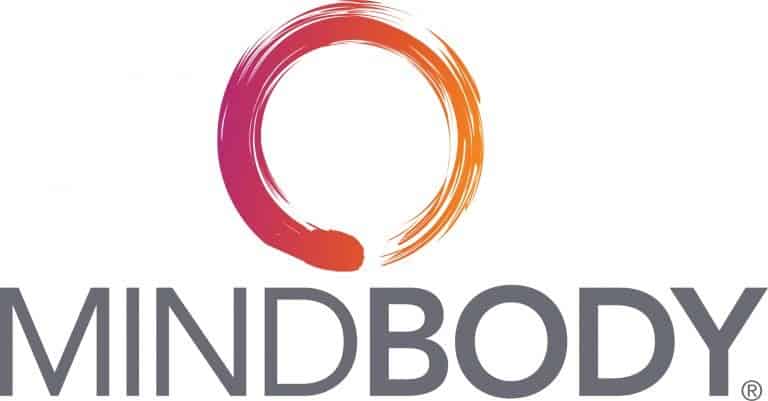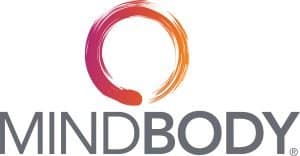 Mindbody is a software solution that was designed with yoga studios in mind. The company has a dedicated page to yoga studio owners on its website.
When you acquire Mindbody, your customers can download a mobile app and create an account with your yoga studio. They can use this app to book, cancel, and pay for appointments, among other things.
Standout features of Mindbody include:
Automated Marketing Capabilities: You can capture customer data and store loads of information about them in Mindbody. You can then turn around and use that data to push out targeted marketing campaigns. This does wonders for increasing repeat customers.
Chatbot Receptionist: If someone navigates to your website or logs into your mobile app after working hours, they can still get their questions answered. An artificial intelligence-powered receptionist is programmed to answer simple questions and even help customers book appointments.
Point of Sale Features: When your studio is full and busy, efficiency is key to not falling behind. Powerful POS features allow Mindbody users to expedite the checkout process so they can get back to other important tasks.
Powerful Reporting and Analytics: Mindbody makes it easy to monitor studio performance by providing detailed reporting around everything from revenue and bookings to payroll and inventory. There's even a report that lets you know how much customers are spending to validate your marketing efforts and drive new or repeat business.
What to Look for in Spa and Salon POS System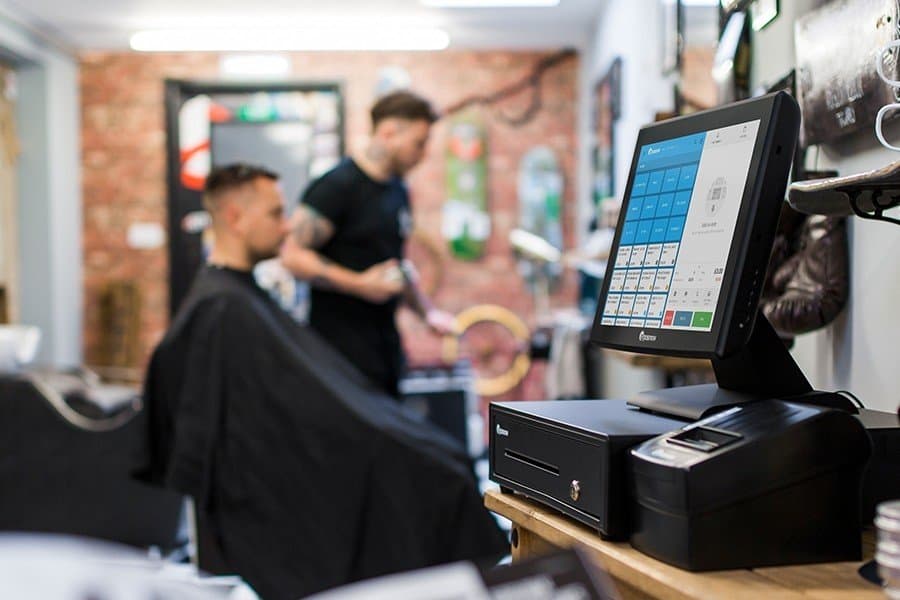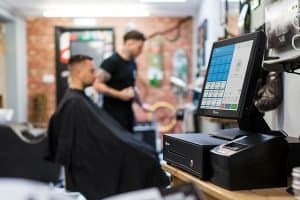 Point of sale systems made for retail businesses, deliver the basic features needed to run and operate just about any business. On the other hand, specialty businesses like yoga studios have unique needs.
To meet these needs, systems designed for yoga studios include additional, value-added features designed for appointment-based businesses.
Those premium capabilities differentiate POS systems made for yoga studios from systems made for restaurants, such as Square for Restaurants. Our top four picks deliver those features that differentiate yoga POS systems from the rest.
Below we touch on some important system capabilities and attributes that will enable your yoga studio to grow and thrive quicker and more consistently.
Online Appointment Booking
Booking an appointment online is much easier than you would think. There are two primary ways this can take place.
Using a customer-facing app: If your POS system includes an app for customers, they can simply open it, view available time slots, and choose the one they want.
Using an online calendar link: All you need to do is place a link to your online calendar in an easy to find location. Customers can click the link, view available time slots, and book appointments at their convenience.
Automated Class Registration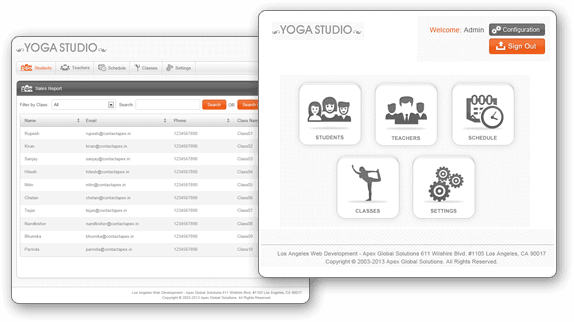 Most yoga studios require you to sign up for classes you want to attend. They don't typically take a first-come, first-served approach.
This is precisely why yoga studio owners require system features that allow customers to register for a class online. Customers find the class they want to attend on your company website.
If the class is not fully booked, they can register for that class without ever picking up the telephone. This adds to the world-class customer experience you can deliver with the right yoga studio software.
Live Stream Functionality
Sometimes unexpected, extenuating circumstances prevent customers from attending a live class. That puts them "at-risk" as repeat customers, making this scenario the best time to stay connected to your clients.
Some systems—such as Vagaro—allow users to develop and deliver virtual yoga classes online. All they must do is alert their customers via built-in marketing features and live stream a class.
Doing this eliminates the disconnect that occurs when someone is ill or otherwise not able to attend live classes. They keep learning and improving, and you don't lose a customer. Everyone wins.
Plus, since they are virtual, you can hold classes with customers across the world. This lets you convert your local business into an international one and tap into huge whitespace that was previously untouched.
Ability to Pre-Pay Online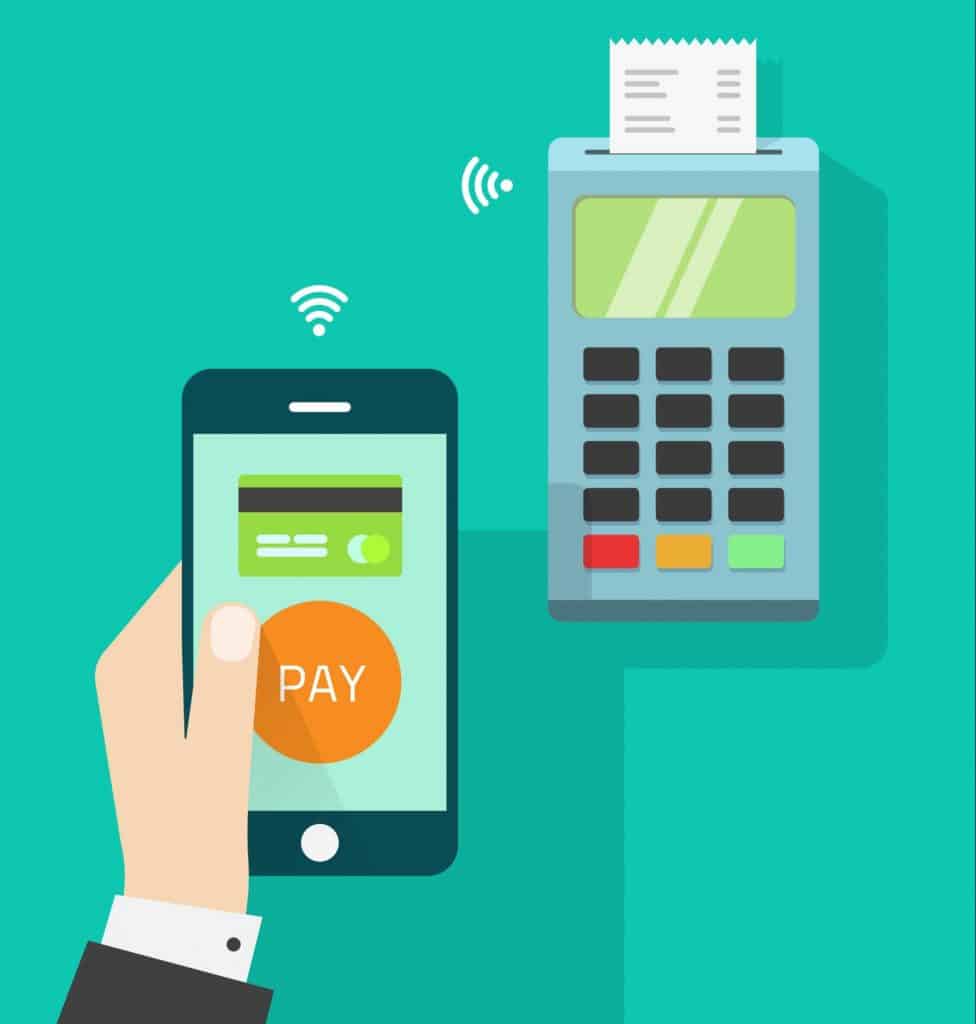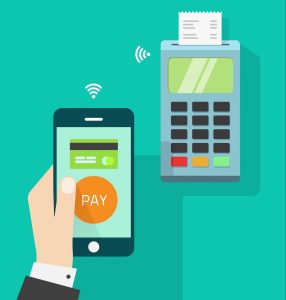 If the students in your yoga classes have the ability to pay online, they often do. They tend to prefer to take care of it then and there—one less thing to worry about.
Solid yoga studio software provides the ability to do this, which saves tons of time for employees and studio owners.
Plus, if someone pays in advance, it drastically reduces the number of no-shows your studio experiences. Typically, businesses that enable payment in advance don't offer refunds to no-shows.
Why should they? With pre-payment features, your business gets paid, regardless of whether the customer shows up or not.
Automated Appointment Cancellation
If you use a POS system with online scheduling, you should allow those who book classes the chance to cancel. You can put a policy in place that stipulates that cancellation must happen 24 hours prior to the class or event date.
But, not offering those who book online the chance to cancel if something comes up equates to a poor customer experience.
Automated Notifications and Reminders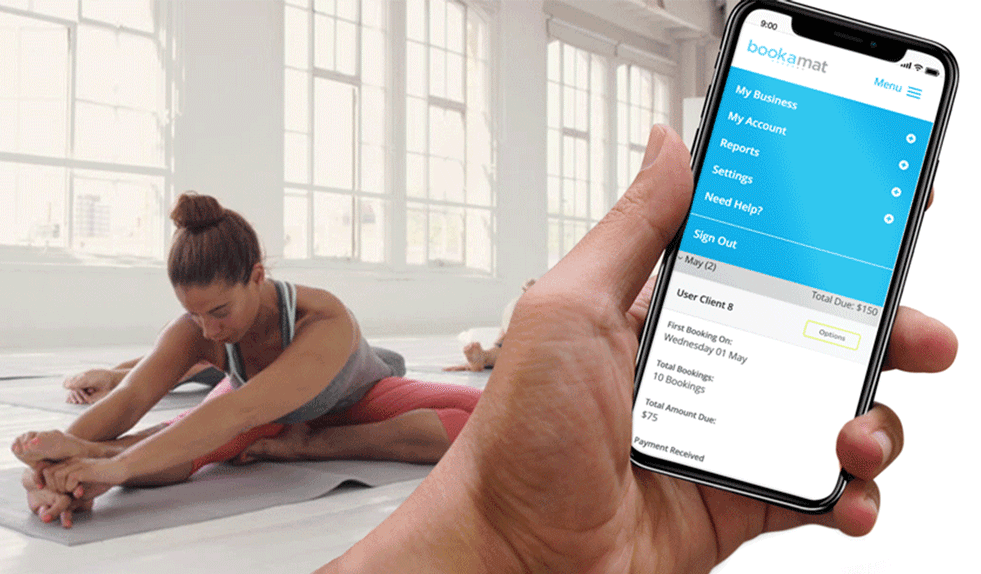 When a customer registers for a class or books an appointment, it joins many other bookings on your calendar. With the right system, you can pitch your hardback schedule book and your pencil in the trash. The system stores and remembers them for you.
Once an appointment is in the system, you can schedule automatic reminder emails to customers and employees on the booking date. Or, 24 hours in advance. Or, virtually any timeframe you choose.
Taking this step helps ensure that your students won't forget their class or appointment. It also ensures that the respective trainer is ready for them when they arrive.
Which Yoga System Is Best for You?
We can't tell you the answer to that because every yoga studio is different with unique needs and requirements. However, the reviews above bring you closer to identifying the perfect system for your business.
There are other scheduling POS systems and they are worth checking out. For example, Glofox is a good system to take a look at.
Ultimately, the best system for you is the one that meets all your needs and requirements, while remaining within your budget.
Make a list of those needs. Check each system you evaluate against that list to see how many boxes it checks. Reading user reviews is also recommended as they provide feedback from real users.
Take your time to make a decision. Once you implement a software solution, moving to a different one can be a huge hassle. Do your homework, learn as much as possible, and you'll end up with the system that was built for your yoga studio.